In the 1990s Kawasaki was know as an engine company due to the powerful engines they produced
Did you own any of these 125cc or 250cc winners throughout the two decades?
This is everything you need to know about the 1999 KX250 in complete detail—think how valuable this was 19 years ago
This bike has nostalgia written all over it. It should be sitting in a museum with a sign that says, "Do not sit on it." Luckily, Ryan let MXA get it dirty.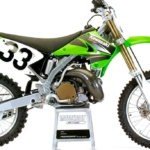 From 1997 to 1999, the KX250 was the Bike of the Year. Unfortunately, from 2000 on, the KX250 took a back seat to its competition
Back when all the Japanese manufactures still made their wonderful two-stroke dirt bikes. This is an RM250 vs. YZ250 vs. CR250 vs. KX250 vs. KTM brawl
The infamous stomp and turn Kwacker
Kawasaki reinvigorates the KX250F
The MXA wrecking crew spends the majority of its test time racing and riding brand-new production motorcycles, but early on in each test session every bike gets its day on the dyno. It really isn?t all that revealing because by the time its strapped down it has already been ridden to break in the engine, seat the muffler packing and get a feel for where it rates. Test riders form their opinions in the saddle and rely on the dyno numbers to reinforce what they already know. When the dyno numbers are spit…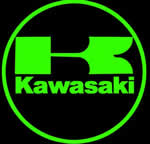 2010 KAWASAKI KX450F Fuel-injected perfection for demanding riders     The 2010 Kawasaki KX450F provides an ideal platform for riders looking to win races. Its precise aluminum frame, premium suspension components and expert-tuned settings are designed to deliver superb high-speed stability, enabling racers to capitalize on its amazing engine performance. Holeshot acceleration is delivered by a strong powerband and optimized chassis geometry specifically engineered to maximize rear wheel …