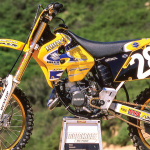 Team Primal Impulse's RM125 runs a factory cylinder, head, pipe, 2mm-longer rod, ignition and carburetor
The MXA wrecking crew rounded up the five prime contenders and put them through their paces. Here is what we learned about the 2004 tiddlers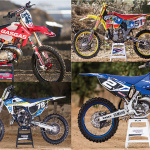 The personal two-stroke race bikes of the stars of the past — they could race anything they wanted, but they prefer two-strokes
Did you own any of these 125cc or 250cc winners throughout the two decades?
To make the most of the Suzuki RM125 powerband you have to be comfortable living at 12,000 rpm
Back in 2006, Suzuki was the only Japanese manufacture that was still making upgrades to their two-strokes
It is easy to look at the 2007 Suzuki RM125 and see a throwback to an ancient era. You don't have to be an archeologist to catalog the relics: steel frame, revvy powerband and unchanged exterior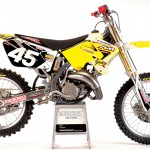 James Stewart made easy work of the 125 class in the 2004 Nationals on his tried-and-true KX125. If he could, why couldn't we on a Pro Circuit RM125?
Finding used one was easy; a good one was hard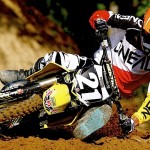 Don't try this with a ten-year-old four-stroke