"I was excited because I really enjoy the bike, but confused about why MXA was testing a bike that hadn't changed in 14 years" —Josh Mosiman
"Since Mini Moto in Las Vegas has dried up, we no longer had a set of rules to keep the bikes small and slow, so it was time to let loose!"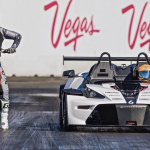 The MXA wrecking crew matches its motocross skill against the KTM X-bow
It was an Edison light-bulb moment back in 2006 when Kayaba switched the YZ250 forks from 70-percent position-sensitive damping to 90-percent speed-sensitive damping. It became the Holy Grail of motocross suspension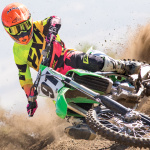 Areas to focus on when living and loving your 2020 Kawasaki KX450
How to fix the 2020 Yamaha YZ450F with a few common sense moves and crack 60 horsepower without something out-of-the-box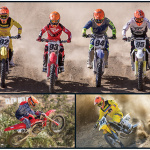 One last chance to see what is sitting on the showroom now, while waiting for the 2021 models to arrive. You might get a good deal now!
Yamaha spent millions of dollars on the development of the most advanced two-stroke motocross bike in motocross history at the exact moment when two-stroke sales hit the dumpster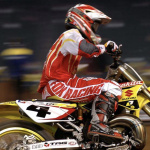 RC, DeCoster & Goose tell all about the bike that everyone who was anyone in 2005 remembers
Factory two-strokes are a thing of the past as no manufacturer is going to build a factory two-stroke in a world dominated by four-strokes — we found one!