BIKES YOU'VE NEVER SEEN BEFORE: 1960 BIANCHI 400 CROSS RASPATERRA
1960 Bianchi 400 Cross.
Bianchi is one of the most important Italian motorcycle manufacturers, but they are best known today for their bicycles. After the World War II, motorcycle production was resumed with the Bianchina 125, a simple and versatile, single-cylinder, two-stroke engine designed by Mario Baldi. Famous models were designed between 1948 and 1954 by Ugo De Caria; he was responsible for the famous Aquilotto and the Tonale 175 with single-shaft chain distribution, later developed in formidable competition versions by Sandro Colombo.
The Bianchi cross engine was an overhead camshafts four-stroke with a five-speed gearbox and dual ignitionse. The side covers of the crankcase were made of magnesium alloy. Bianchi had raced in 1955 and 1956 with the Stelvio 175 two-stroke and  a small number of 175cc four-strokes. The results obtained by the Bianchi 175 Stelvio convinced Bianchi to race the 250 class in 1957 with a special version of the Tonale 175—later the displacement was increased to 230cc in the "three buttons" version which won the 1959 Italian 250 Motocross Championship.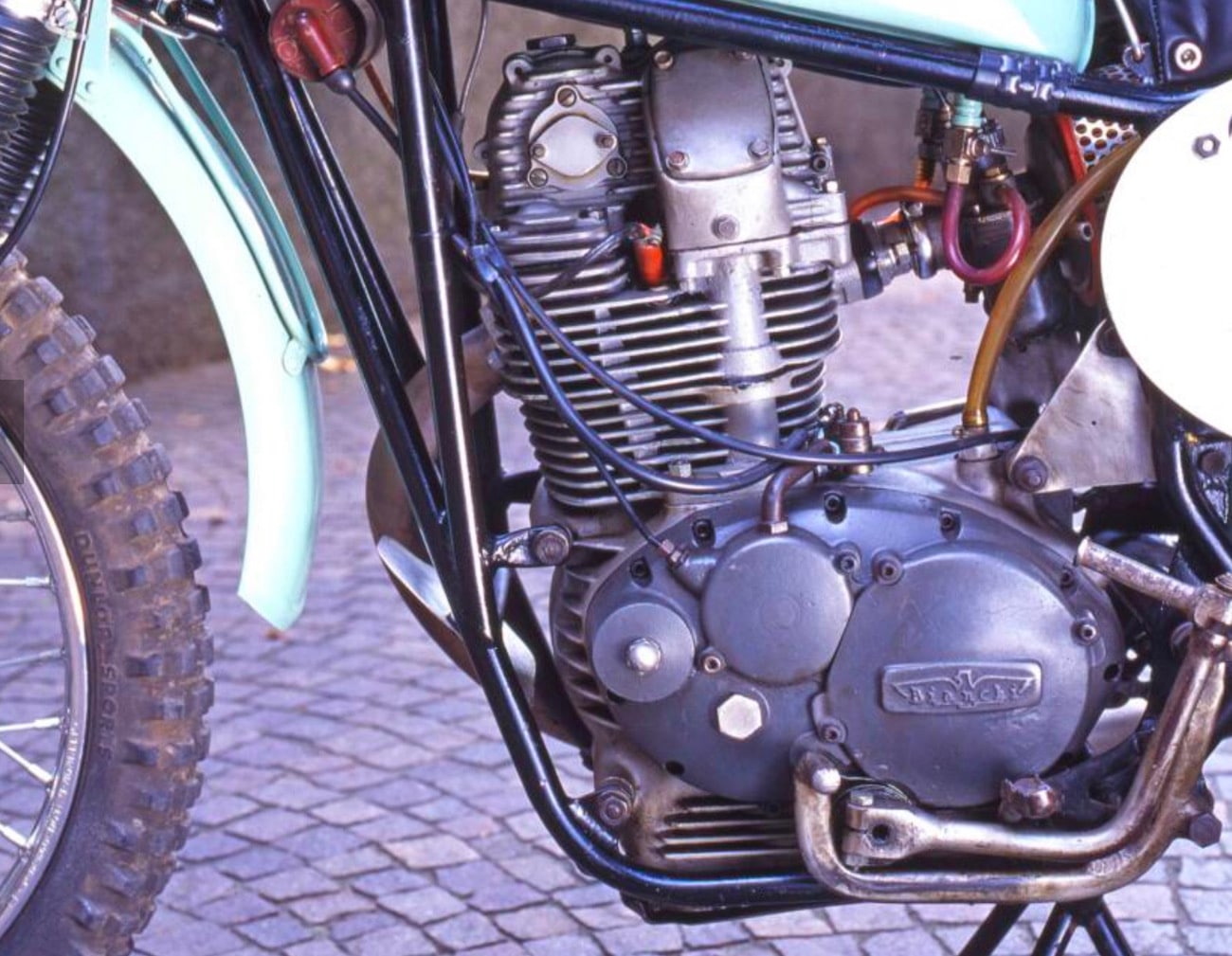 In 1960 engineer Lino Tonti had arrived at Bianchi. Tonti had worked at Benelli, Aermacchi and FB Mondial before coming to Bianchi (he would later work at Gilera and Moto Guzzi). One of his first projects involved two new motocross bikes, built in displacements of 250cc and 350cc and powered by two versions of a new four-stroke engine (with two overhead camshafts located very close to each other). Lubrication was a wet sump and they were equipped with double ignitions. A five-speed gearbox and primary gear transmission were employed. The new bikes delivered their power so aggressively that they were nicknamed "Raspaterra" (Earthscraper) because under acceleration they dug furrows in the ground.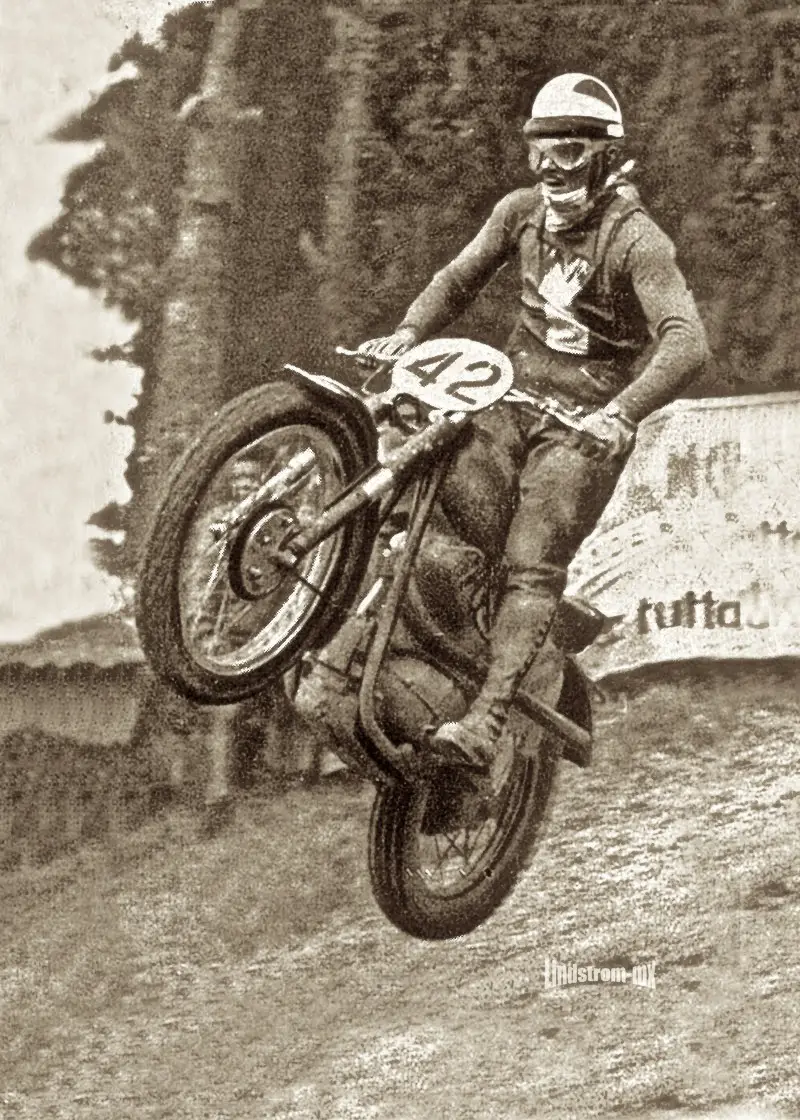 Italian motocross stars Emilio Ostorero.
The larger displacement version was soon brought up to 400cc. In 1960 Bianchi again won the Italian Championship in the 250 class and finished second in the 500 class. The following year the Bianchi team only use one rider, Emilio Ostorero, who raced in both displacements and was second in the 250s and third in the 500 at the end of the 1961 championship.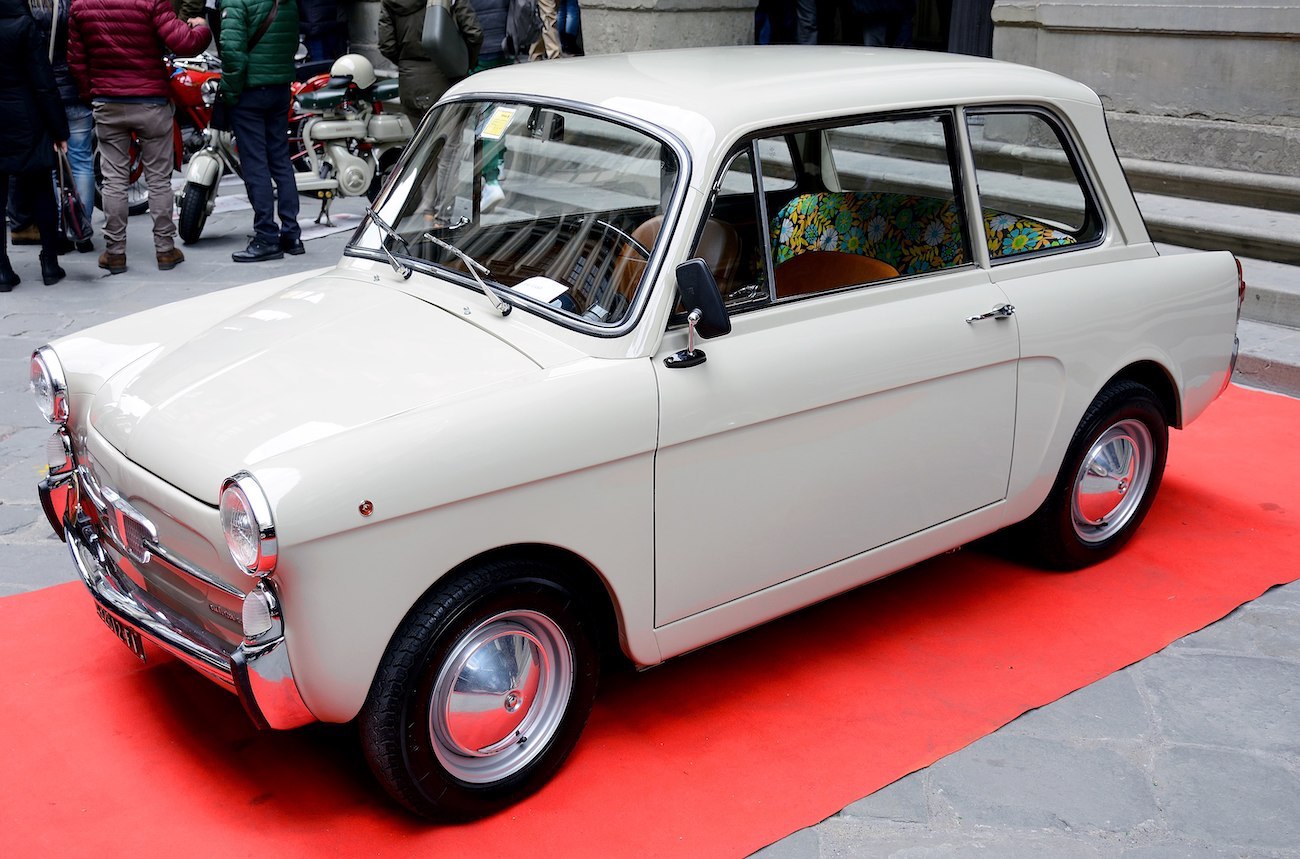 The 479cc, air-cooled, Bianchi Autobianchi was a licensed version of the Fiat 500.
By July of 1964 the financial situation for the motorcycle side of Bianchi looked bleak, but the bicycle division and Autobianchi car were doing okay (Autobianchi was originally equipped with an air-cooled, 479cc, Fiat engine, but in 1960 a 499cc version was offered and the engine power was increased to 17 horsepower).
In 1964 Bianchi decided to close the racing department and sell off all the motorcycles, mopeds and spare parts to pay off debtors. By 1967 motorcycle production at Bianchi was ceased forever.
\