BIKES YOU'VE NEVER SEEN BEFORE: 1962 MOTO GUZZI LODOLA 250
BIKES YOU'VE NEVER SEEN BEFORE: 1962
MOTO GUZZI LODOLA 250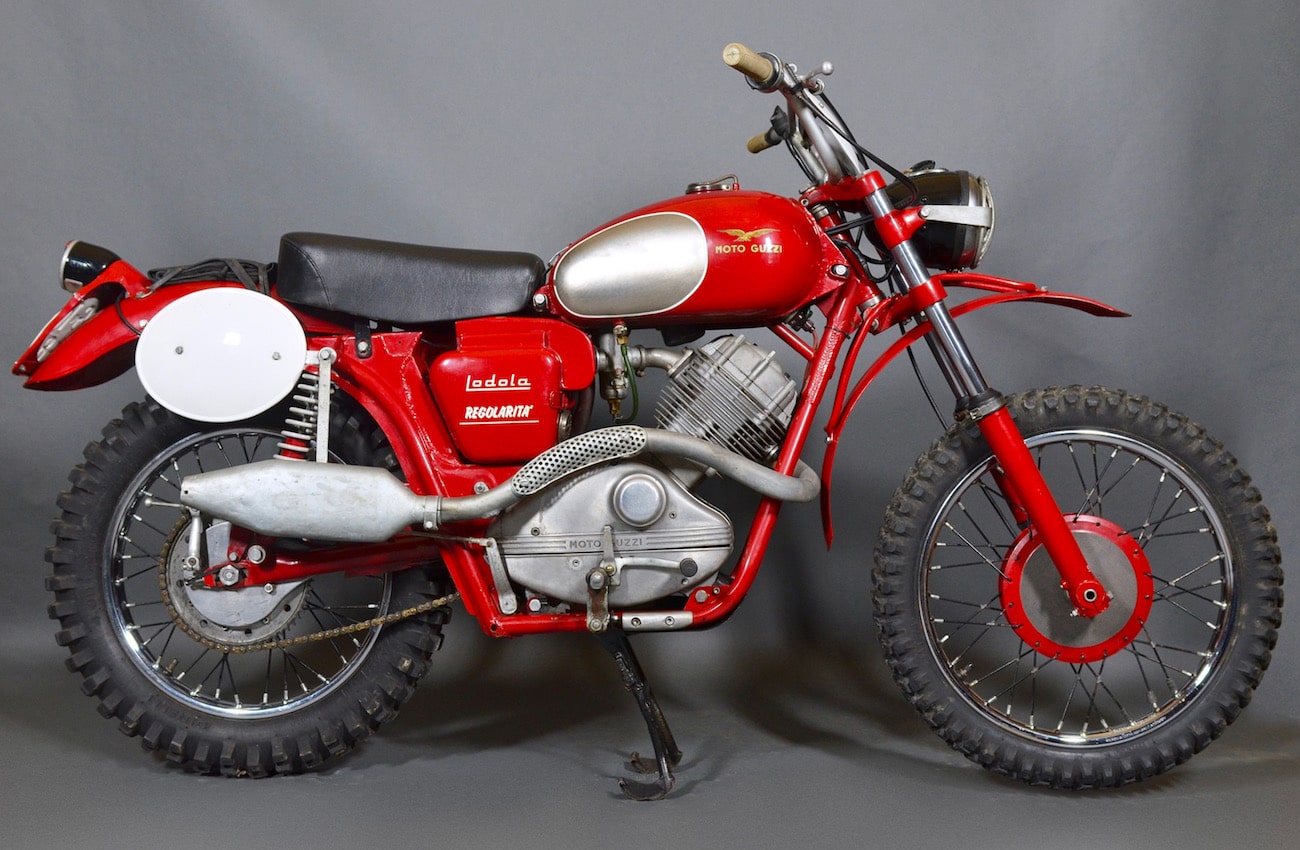 The Moto Guzzi Lodola was the answer the Italian market needed in the small-to-medium displacement size with an overhead cam for cross-country racing in the 175cc class. The first 175cc Lodola model broke with Moto Guzzi's horizontal engine traditions by inclining the engine at 45-degrees. Moto Guzzi believed that the Lodola in both street and dirt version would be a smash hit and set up their assembly line to produce 30,000 units, but the Lodola was not a financial success because it shared very few parts that could be used on other Moto Guzzis and production only reached 10,000 bikes. Loyal Moto Guzzi customer did not consider it to be a "real Guzzi."
The original 1961 Lodola 175 was not considered advanced enough for competition, so Moto Guzzi focused on reliability instead. They upped the displacement to 235cc with a push-rod/rocker arm head. When they came out with the 247cc engine it had chromed alloy barrel, Dellorto carb, two-valve head, five-speed transmission and was relatively light for the time. Because the Moto Guzzi race department didn't think it was competitive against its formidable Italian competition they decided not to race it.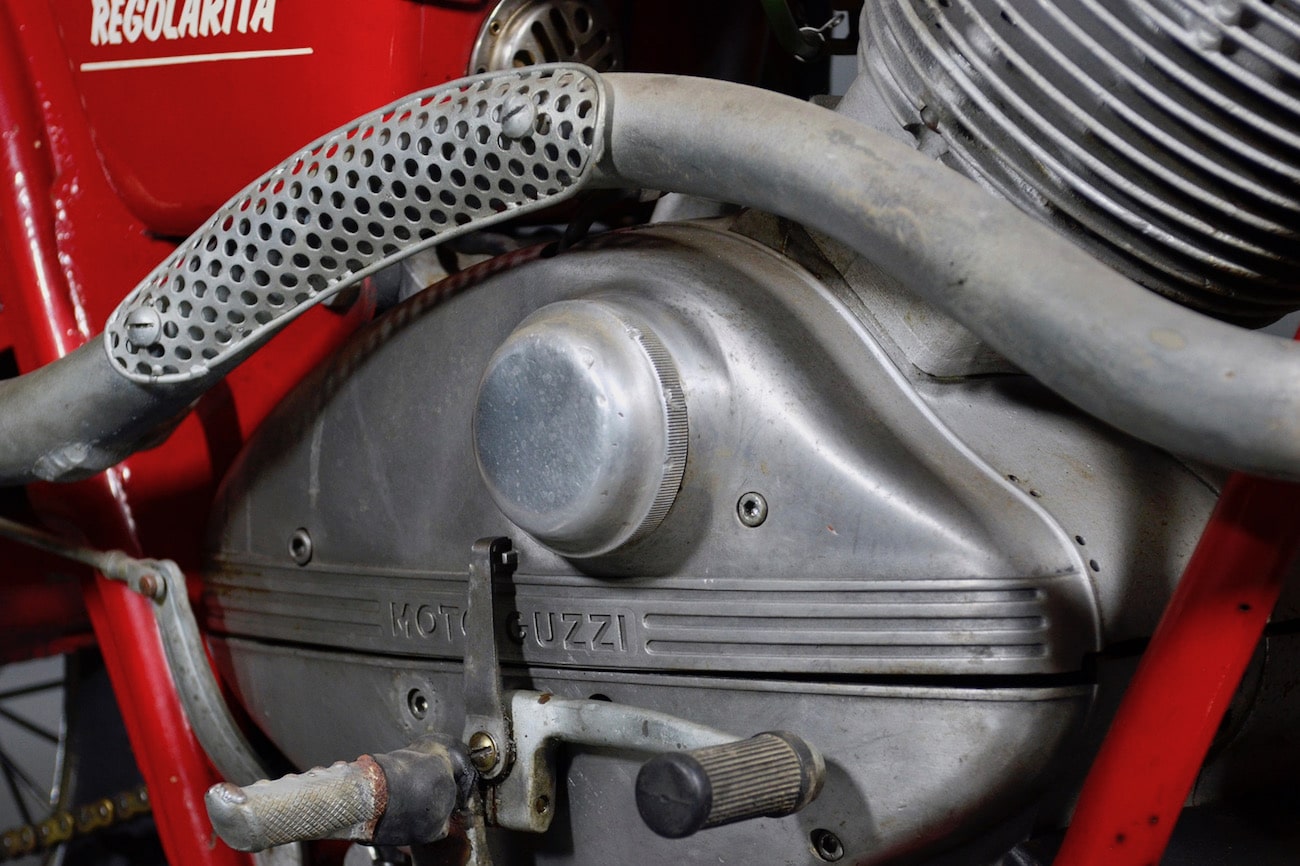 But, fate stepped in to turn the Lodola into a race winning machine. Several of the big name Italian manufacturers, including Gilera, MV Agusta, FB Mondial and even Moto Guzzi signed the "Abstention Pact in 1957" in which the manufacturers agreed not to race the big European road races on the continent because the high cost of racing was not commensurate with the number of bikes sold.
Although they agreed not to go road racing, the Moto Guzzi race department decided to switch from road racing to off-road racing, because off-road bike were selling in Italy. With the full might of the company behind the Lodola 175/235, Moto Guzzi started winning off-road races—starting with the important Motogiro d'Italia. They didn't win any races on speed, but always on reliability—combined with long-travel suspension, high handlebars, mudguards and knobby tires. Moto Guzzi built 80 copies of the Lodola race bikes for their race team and private entrants—and once they got the new 250 engine they were able to earn Gold at the International Six Day Trials in 1961,1962 and 1963.
The new 250 engine had a two valve head, 247cc displacement, 68mm x 68mm bore-and-stroke and was fueled by a 24mm Dellorto carb
The Lodola 250 was last motorcycle entirely designed by Carlo Guzzi before retiring to private life. It was in production from 1961 to 1965. Carlo Guzzi died on November 3, 1964, in Mandello. Italy. After Carlo died the company went through several owners, including the state controlled Società Esercizio Industrie Moto Meccaniche (SEIMM), DeTomaso and Aprilia. In 2004 Piaggio acquired Aprilia and Moto Guzzi.