BIKES YOU'VE NEVER SEEN BEFORE: 1965 JAWA 250 BANANA FRAME
The most distinctive feature of the 1965 Jawa was its unique hanger frame and one-into-two expansion chambers.
Jawa is a motorcycle manufacturer founded in Prague, Czechoslovakia, in 1929 by Frantisek Janecek, who originally bought the motorcycle division of Wanderer.  When he started his own brand, he named it "Jawa" which was made up of the first two letters of Janecek and Wanderer.
Most American motocrossers know little or nothing about Jawa, least of all about the Jawa banana frame. The banana frame was one of the most iconic motocross bikes of the mid-1960s. Jawa and CZ were joined at the hip by their communist commisaars, but Jawa was the better of the two (until management told them to focused on offroad events instead of motocross).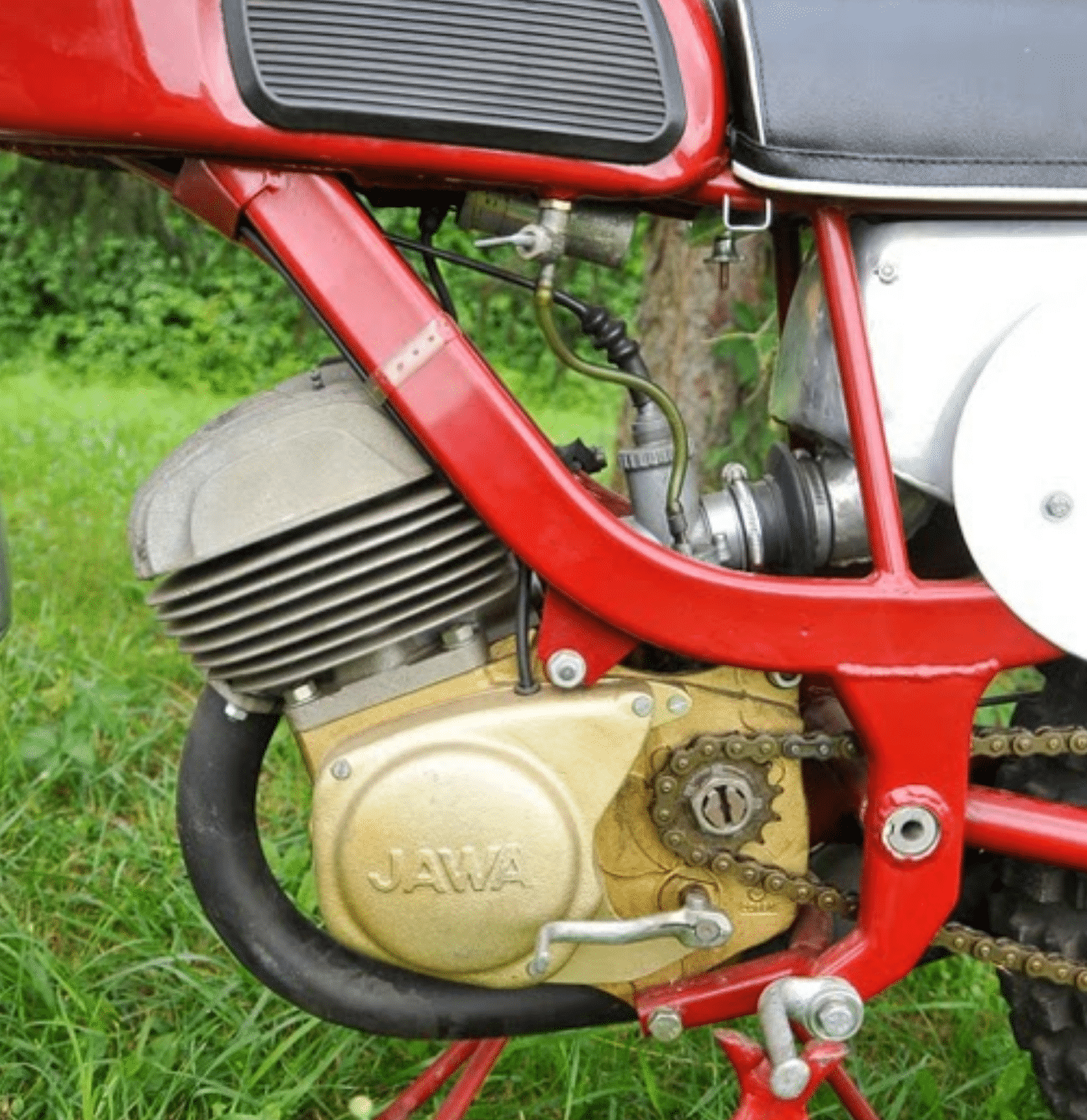 The radical Jawa banana frame was designed and developed by chief Jawa engineer Jan Krivka in 1963. The bike featured a cassette gearbox which could be slid out the right side with the engine still in the frame. Likewise the crankshaft could be removed from the left side. The engine had a single exhaust port which emptied into two expansion chambers.
The banana frame Jawa  featured a magnesium engine, one-into-two expansion chamber, Girling shocks, CZ forks, steel gas tank and a 246cc engine fueled by a 32mm Jikov carb.
It was never officially called the "Banana Frame," but that is the nickname that stuck to it because of the engine hung below two curved tubes that extended from the steering  head to the rear shock mounts. To casual viewers they were curved like a banana.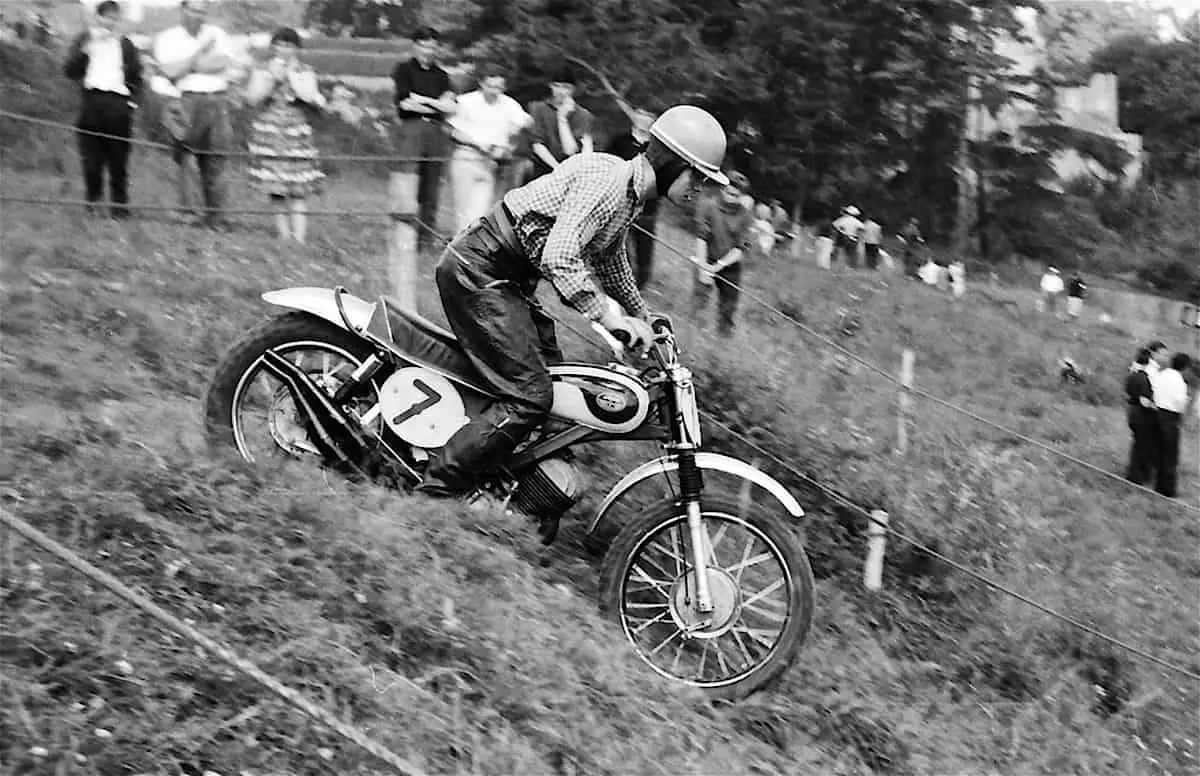 Vlastimil Valek was sixth in the 1965 FIM 250 World Championships on the Banana Frame and a year later raced a 400cc version to fourth in the 500 World Championships. The Banana Frame was replaced with a conventional frame in 1967.
1963 Jawa released the type 579, which was the actual Jawa model name. They came in 250cc and 350cc two-stroke version. They where lighter and faster than the type 557 they replaced. In 1964, 1965 and 1966 Jawa struggled with the Banana Frame production bike. Vlastimil Valek and Peter Dobry raced the bikes and Valek kept the brand near the front in the 250 GPs.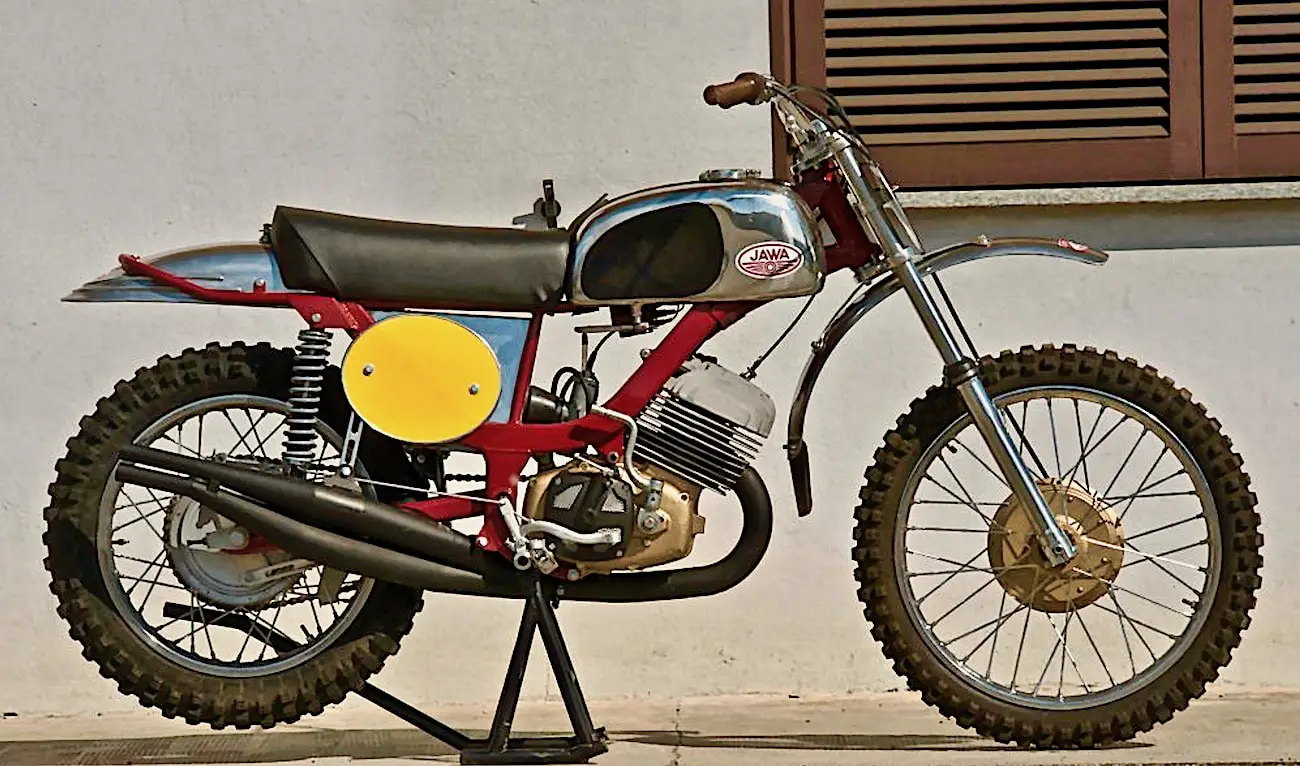 The last of the Banana Frames was the 1966 Jawa 402.
The last season of the "Banana Frame" was 1966 when Valek raced a Jawa 402cc in the 1966 500 GPs managing to take sixth place in the final standings. Jawa switched to a dual down tube conventional frame design for 1967.
Photos by Justyn Norek.