BIKES YOU'VE NEVER SEEN BEFORE: 1965 RICKSSON 360
BIKES YOU'VE NEVER SEEN BEFORE: 1965 RICKSSON 360
Most racers outside of Sweden have never seen or heard of the Ricksson 360. The Rickson-built engine was available as a 250cc or 360cc two-stroke that was based on a "boosted" 175cc Husqvarna Silverpilen engine. The Ricksson brand name came from a shortened version of the builder's last name—"Rickardsson."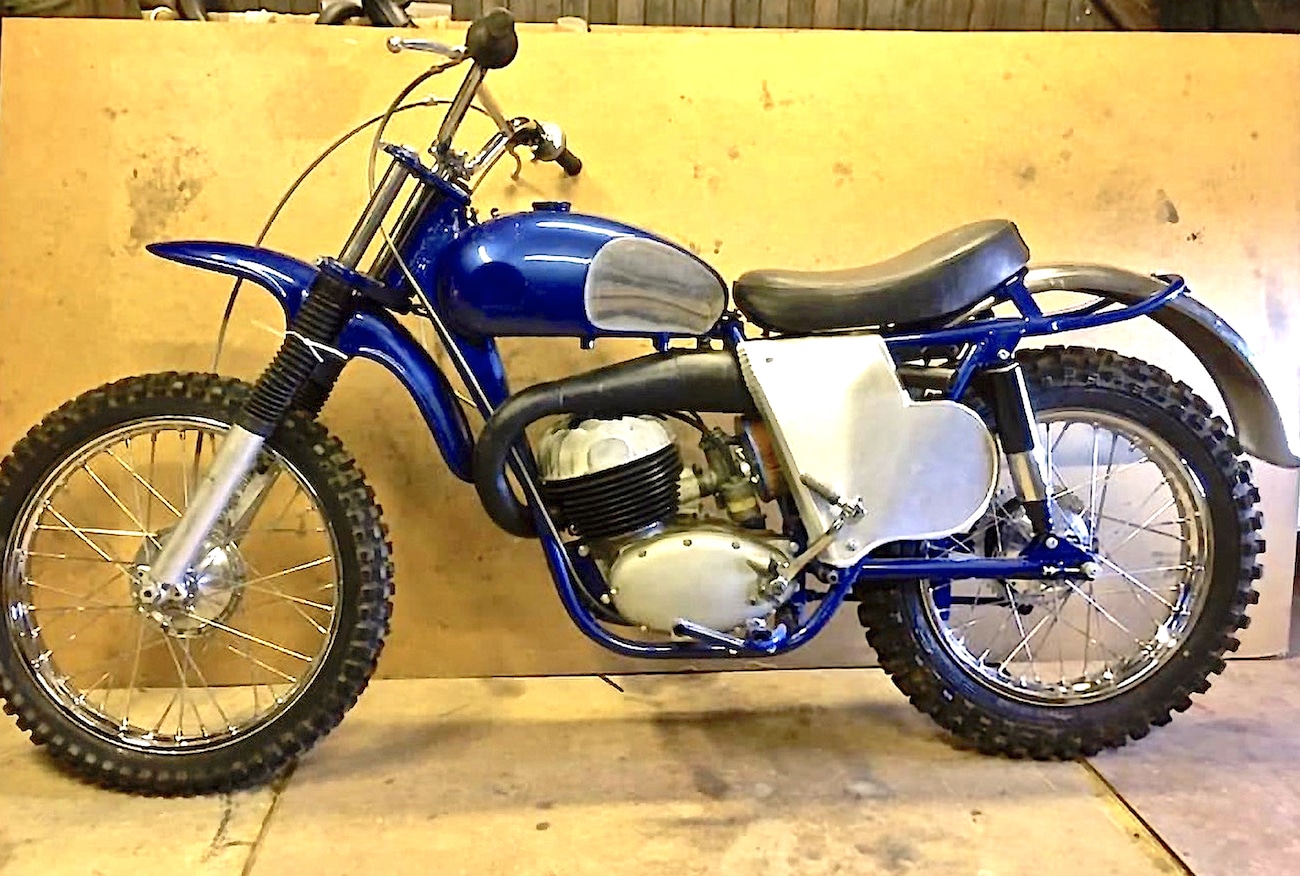 Stig Rickardsson was one of Sweden's best motocross racers in the 1950 and early '60s. The FIM held a European 250 Championship starting in 1957 and ending in 1962, when the 250 class got a name change to 250 World Championship. Stig was always a contender in the 250 European Championship.
Stig was a major player in the 250 European Championships finishing 7th overall in 1958, 5th in 1959 and fourth in 1960. The photo above is of Stig on a Husqvarna during the 1960 European 250 Championship  race in Vannas, Sweden. Stig only raced one round of the renamed "250 World Championship" before retiring in 1962 to focus on his motorcycle brand and building two-stroke engines, motocross bikes, speedway bikes, four-stroke engines and forks.
Stig Rickardsson had his own Ricksson cylinders, heads, pistons and intakes cast at the Arvika factory, but he had problems with his four-stroke pistons. His eventual fix was to switch from his own four-stroke piston design to a Mahle piston. However, his Ricksson two-stroke pistons were trouble free, but that may be because of a unique thing he did to his engine's intake tract.
Rikardsson's solution was to "water cool" his fuel. To achieve this, Stig put a one liter tank under the seat that used a siphon system that worked off of engine pressure to pump a 5% solution of methanol and 95% water into the carburetor to be mixed with the fuel. By using water injection he was able to cool the piston to allow for higher compression. None of the parts (tank or hoses were visible because they were in the airbox and the vacumn hose and injection hose were back behind the carb's throat). Stig said that the small amount of methanol was legal in 1965.
Ricksson's 360cc engines were actually 352cc, which was the minimum size allowed to be run in the 500 World Championships. The first Ricksson 360 engine was built in 1962 and production was 12 bikes. The bore on the 360 engine was 80mm with a longer stroke, while the 250 engine had a 72mm bore and standard stroke. As for the 250 engines, he only made 5 race bikes. Total Ricksson motocross production was 25 bikes (of various displacements). However, he did built 120 ice racing speedway bikes.
Arne King (above) started his career on a Husqvarna Silverpilen, but raced Stig Rickardsson's 360 Ricksson bikes for three seasons, from 1964 to 1967, before getting his factory Husqvarna ride. Stig Rickardsson not only made the frame but the forks as well. He made over 50 sets of forks, some for motocross and some for ice racing.
Many people will remember when Ake Jonsson put Maico forks on his works Yamaha, but few remember that Ake had Stig Rickardsson put a Yamaha engine in a Maico frame before that.
Stig Rickardsson (above) also made four-valve heads for Jawa and ESO speedway engines—using Volkswagen valves. Stig's son was six-time World Speedway Champion Tony Rickardsson. Today, Stig is 83 years old, and speaks no English, but MXA had Lars Larsson act as an intermediary to ask Stig about the history of Ricksson motorcycles.