BIKES YOU'VE NEVER SEEN BEFORE: 1966 SUZUKI RA125 ROTARY VALVE
This one-off Suzuki 125 prototype pre-dates the twin-pipe 1968 TM250 that was the first Suzuki motocross bike imported to the USA by two years.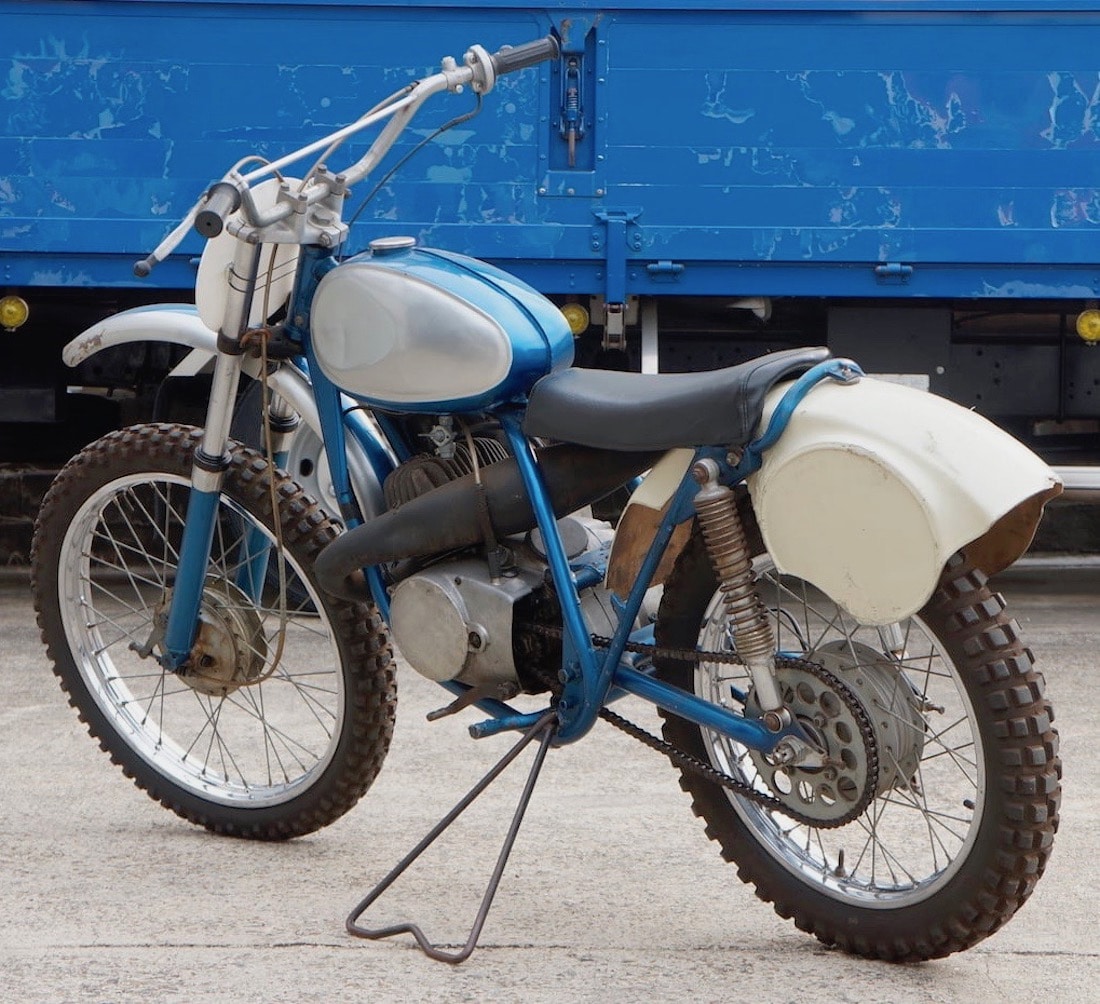 Suzuki never gave this prototype an official name and it is often referred to as a RA125, RA66 or Modified S10.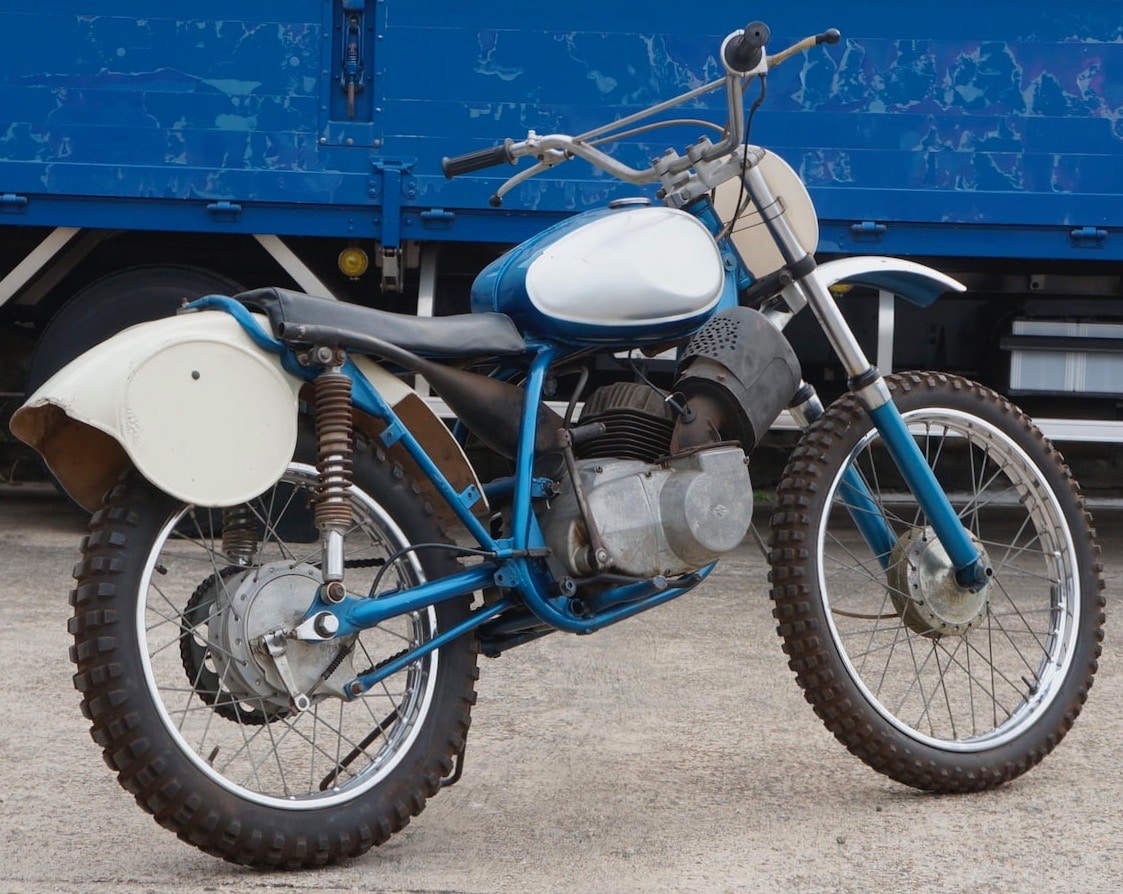 The rear fender was based on the shape and style that Greeves was using during this time frame in the GPs.
This is a 1966 Suzuki factory 125cc motocross bike that was raced in 1967 and 1968 before going into storage. The stripped-down 125cc motocross racer didn't have an official name at Suzuki, but was called an RA66, RA125 and modified S10.
This bike was raced in the 1968 All Japan Championship event in the amateur class by Isamu Hori.
As with all rotary valve engines, Suzuki had to come up with a way to connect an airbox to the crankcase-mounted 24mm Mikuni carb. This canister was probably not the best design.
The 125cc two-stroke, rotary, single was built on a modified 1965 S10 bottom end. It had a 24mm Mikuni VM24 carburetor, and a four-speed transmission. It was unrestored, but still ran after 56 years of neglect. It sold at the 2020 Mecums Motorycle Auction for $27,500.