BIKES YOU'VE NEVER SEEN BEFORE: 1970 DUCATI JUPITER 450 SCRAMBLER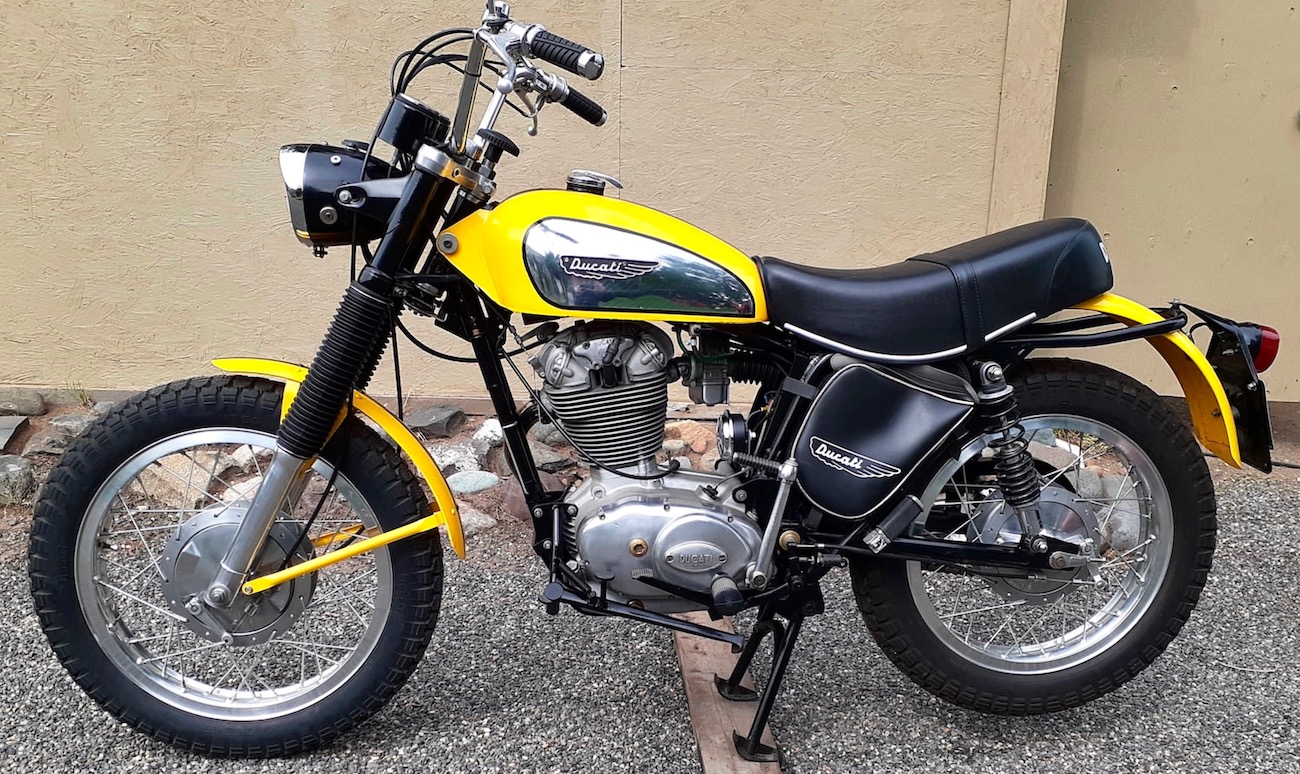 U.S. Ducati importer Joseph Berliner, a longstanding proponent of scrambler-style motorcycles, wanted Ducati to make a 450cc scrambler. To achieve this Ducati had to design the "wide-case" crankcases to allow the displacement to be increased to 435.7cc. The bore and stroke was 86mm X 75mm. Why did Ducati USA want a 450cc scrambler? To compete head to head with the BSA 441 Victor. The result was the Ducati Jupiter 450 Scrambler, a made-for-America bike that was produced from 1969 to 1976. The Jupiter 450 had success in both flat track, enduro and scrambles racing during this era.
This was not a Desmodromic engine, but rather an overhead cam engine with the cam driven via a tower shaft and bevel gears. The valves are closed by hairpin springs (instead of the extra rocker arms of a Desmo). The oil was in the sump, thus no external oil tank). Models were produced in 250cc, 350cc and 450cc displacements. The "Jupiter" name was an American contribution. The bright yellow bike, with chromed side panels on the tank, made the Jupiter stand out.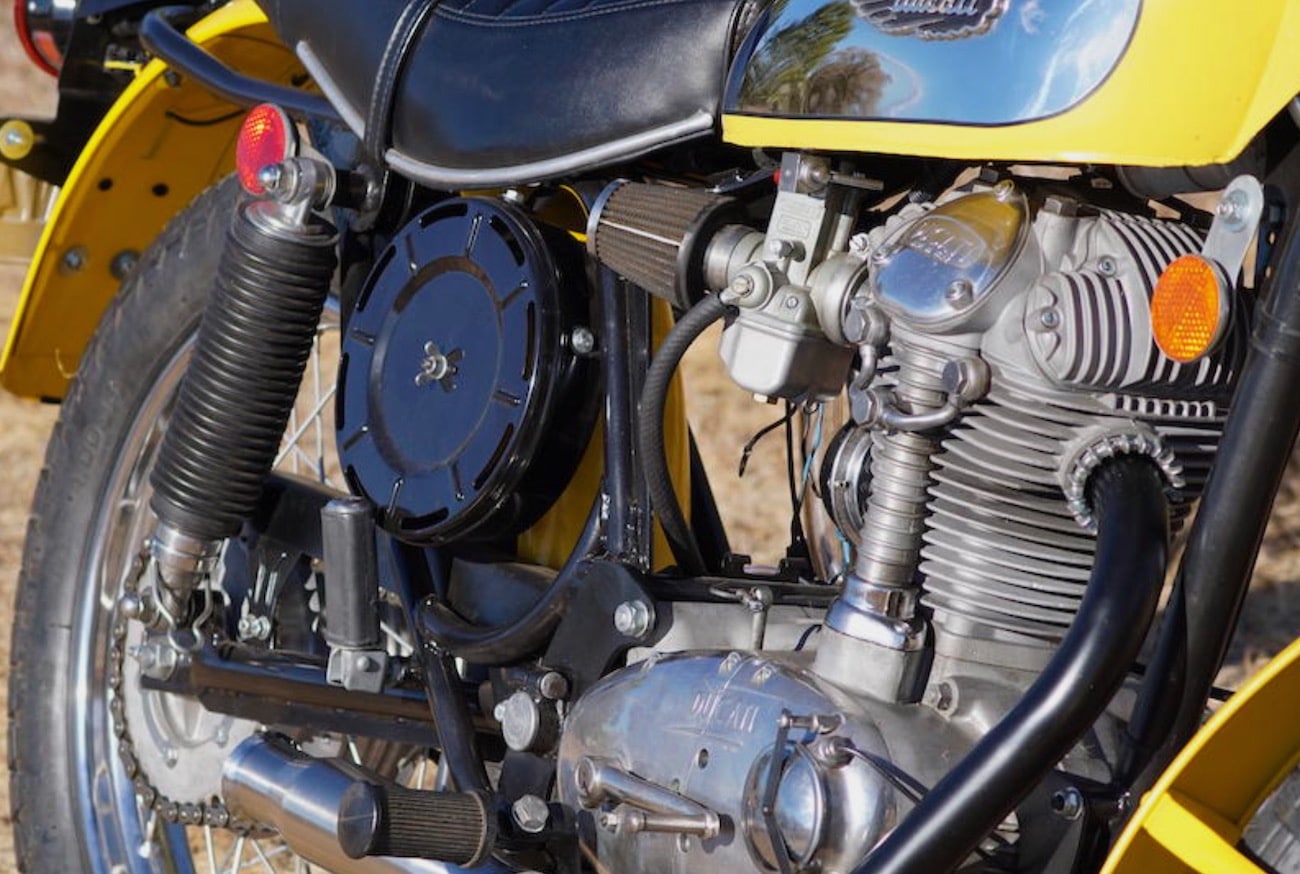 It had typical Ducati handling and was light  for the day (although 293 pounds). It had a lot of midrange torque for its five-speed gearbox. Carburetion was by a Dell'orto square slide concentric. The suspension components were from Marzocchi. The retail price was price $899.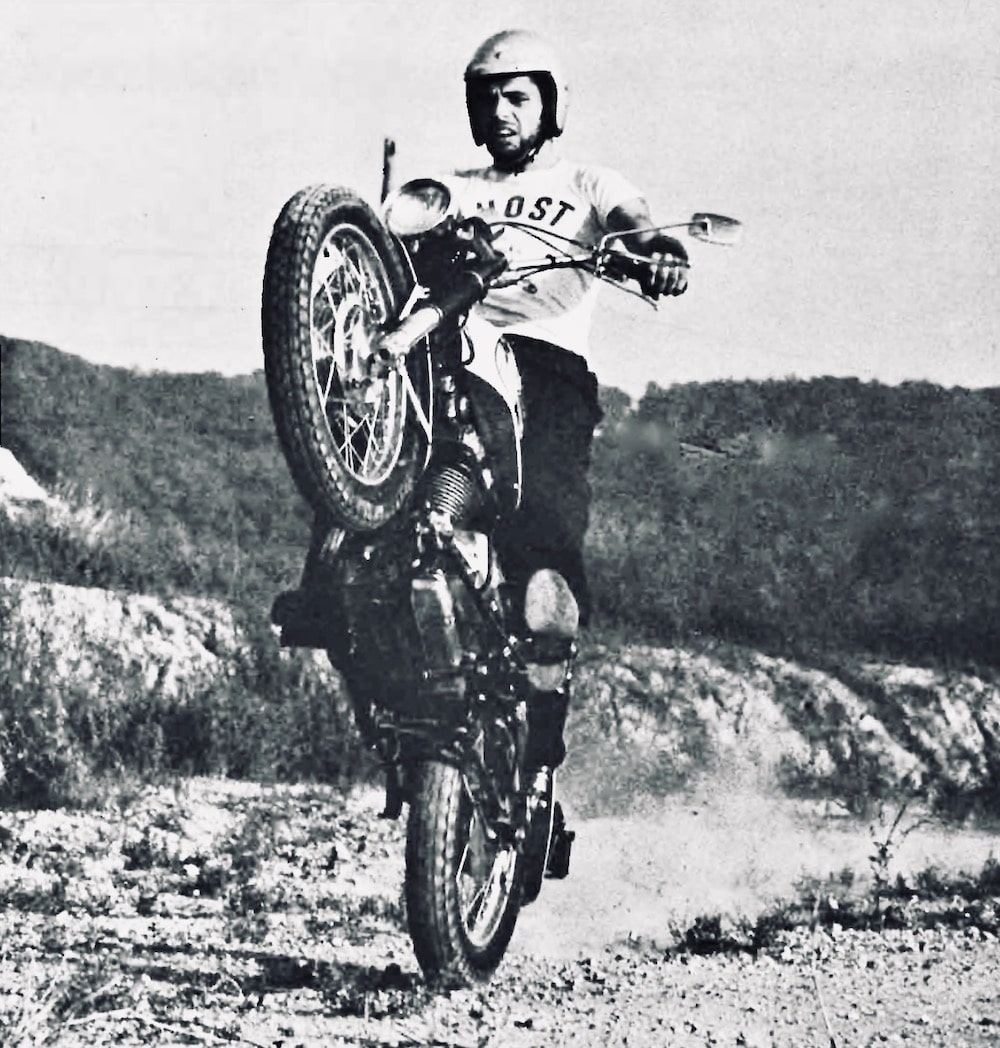 The only known American racer to ride the Ducati Jupiter was Barry Higgins.

The 1971 Ducati 450R/T was a sales flop in part because of the bikes handling and in part because of he timing of releasing a four-stroke during the two-stroke boom.
Following the success of the Jupiter, Berliner Motors requested a true-to-life 450cc motocross version. The result was the 1971 Ducati 450 R/T. It was also built exclusively for the American market. The 436cc four-stroke engine was solid. . It made a torquey 38 horsepower but weighed close to 300 pounds. The 1971 Ducati 450 R/T Desmo would only be imported into America in 1971. It sold poorly and less than 200 units.