BIKES YOU'VE NEVER SEEN BEFORE: 1972 ASPES NAVAHO 50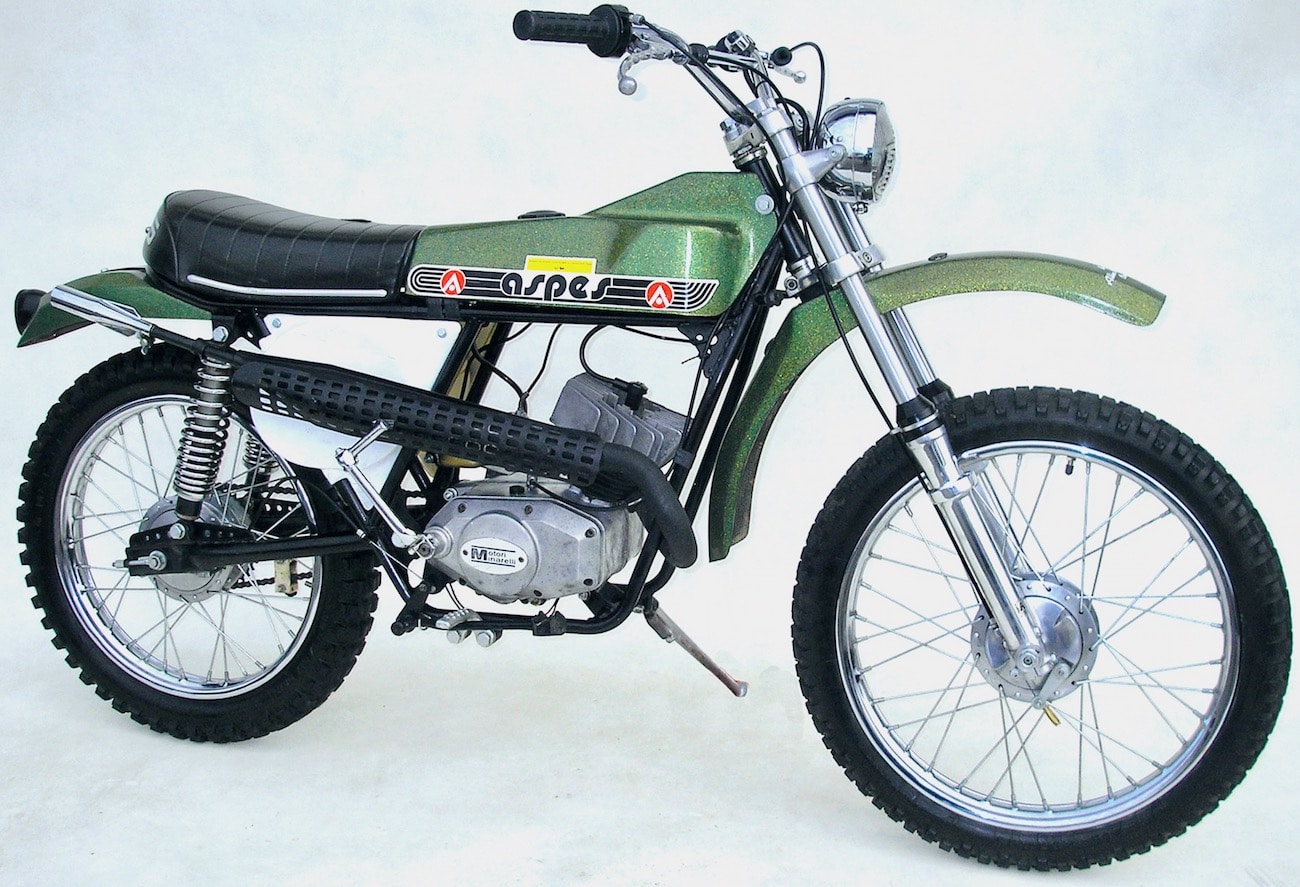 The 1972 Aspe Navaho 50 was designed for the Italian youth market—which explains the metal flake paint job.
Moto Aspes was founded in 1955 on the outskirts of Varese, Italy. The name Aspes was officially Aspes Fabbrica Cicli e Ciclomotori. Originally a bicycle manufacturer, in 1968 they ventured into making light weight motorcycles with Minarelli engines. Their first off-road bikes came in 1969 in the form of the Cross 69 Special, which had a Minarelli two-stroke engine.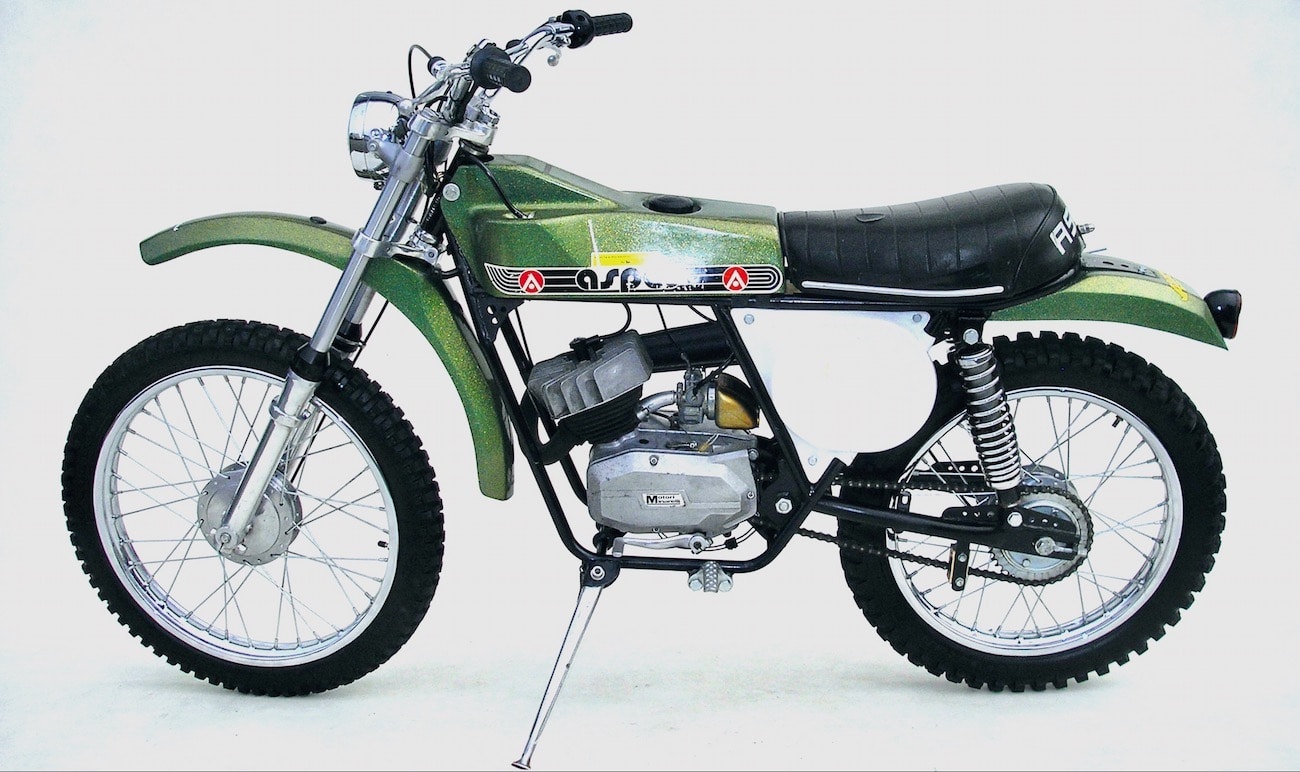 The Navaho was not a motocross bike, but it was raced and the off-road look appealed to young city dwellers looking for 50cc transportation around the city centers.
In 1967 he also started producing more serious motorcycles. They were initially all-terrain motorcycles. In 1970 Aspes introduced the Maico-powered Apache 125 and from the model on the started naming their models after American Indian tribes (Hopi, Navajo, Cheyenne, Sioux, Apache and Navaho included). Italian stars Felice Agostini (brother of World Road Racing Champion Giacomo Agostini), Dario Nani and Corrado Maddii raced Aspes 125s. Top Aspes  models had expensive Ceriano fork and, in 1971, Felice Agostini won the Italian motocross championship for Aspes.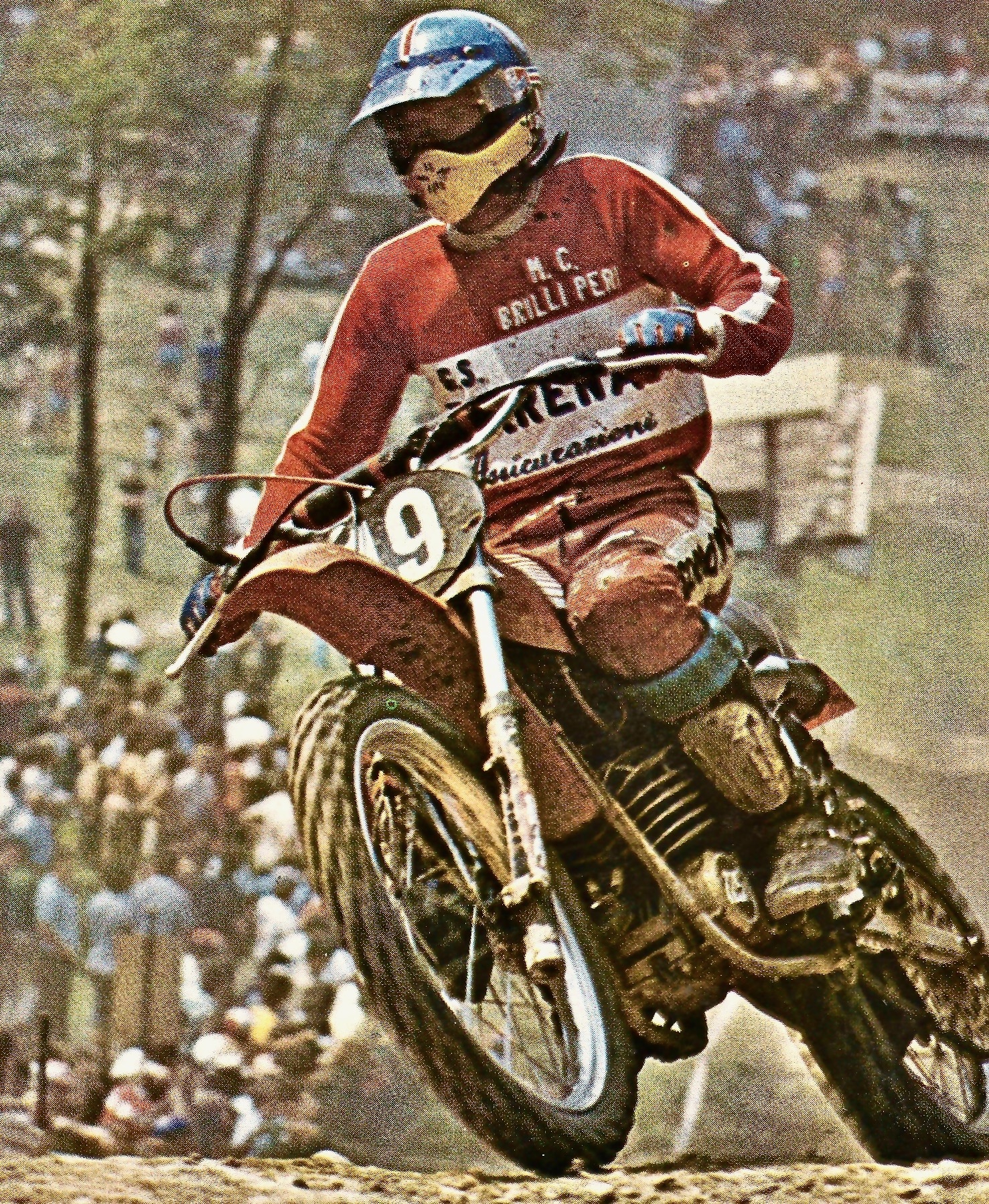 Felice Agostini.
In 1973, they begin shipping the first 125cc motocross model. It was named the Hopi. The engine was a two-stroke that made 20 horsepower at 8500 rpm.
At the end of 1972 Aspes allied itself with the firm Consiglio. They started making front forks in collaboration with engineer Vito Consiglio. The new firm was named Asco (by combining the first two letters of Aspes and Consiglio) and started to produce its own engines. The first Aspes models with their own engine were delivered in 1973. These were the Aspes Hopi dirt bike and the Aspes enduro motorcycle.
In 1977, the range was completed with a range of inexpensive 50cc mopeds, most notably the Navaho, with a Minarelli Compact System engine. In 1978, they added the single-speed automatic Sioux 50 and the Mini Sioux with the Minarelli V1 kick-start engine.
Dario Nani.
Things deteriorated with the Aspes brand when it was acquired by Unimoto in 1982. Unimoto continued to make Aspes models for several years and even new models, like the Squalo 125, 125 Enduro TK, the Folk and the Carrera, but in 1985 the Aspes brand folded its tent for good.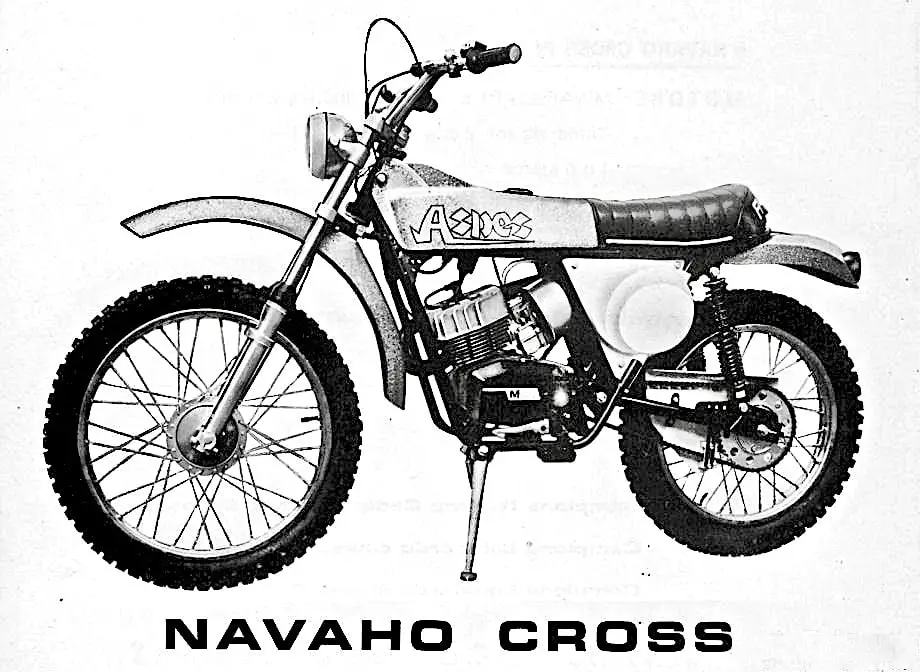 The Aspes brand was purchased by Menzaghi Motors of Varese in 2008. The name was applied to an USA-designed and Asian-built scooter with a Honda engine that charged its batteries to run the electric motor which drove it. It was called the Sirio Hybrid 50. The Aspes name ceased to appear after 2012, although production of the Sirio continued in China.