BIKES YOU'VE NEVER SEEN BEFORE: RUSSIAN-MADE IZH K-16 350 CROSS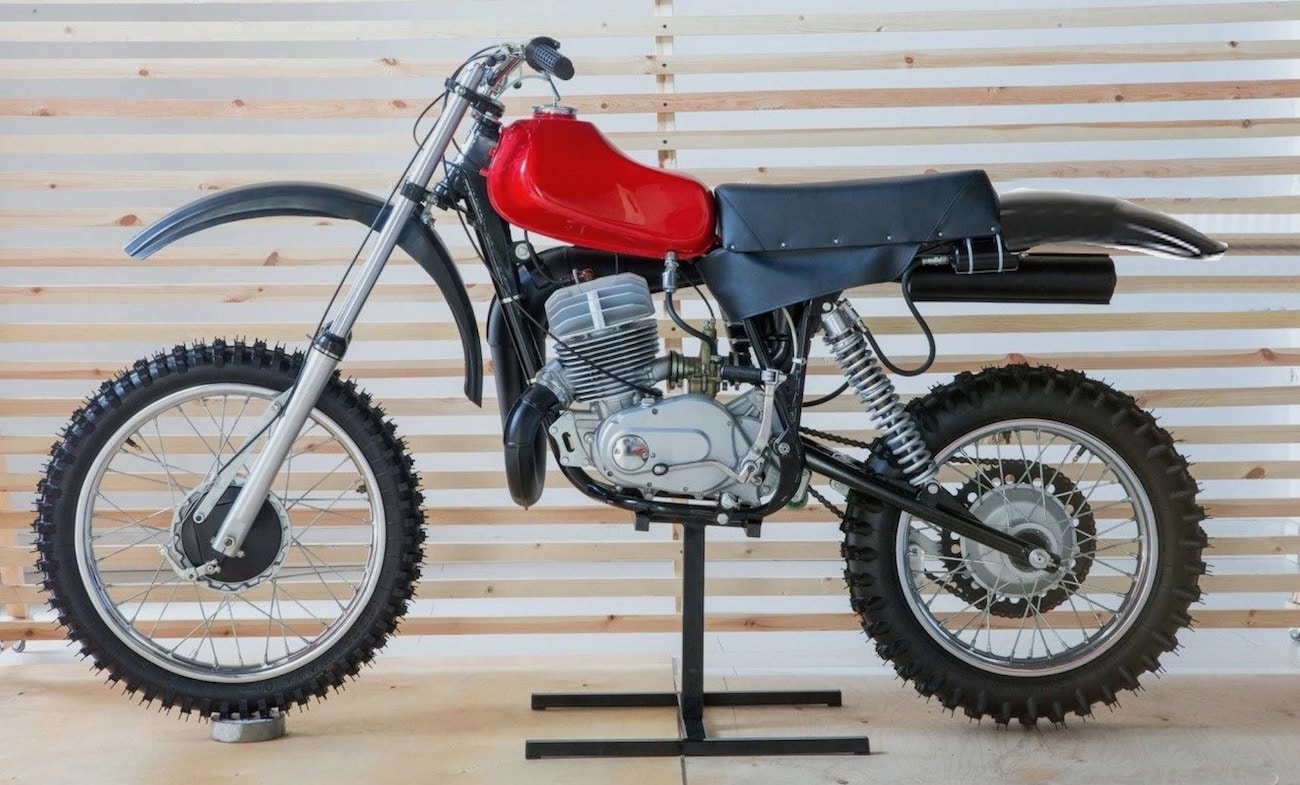 This is a very late 1986 K-16.
Izh (Izhstalzavod) is a Russian motorcycles brand of that was founded in the city of Izhevsk in 1929. It wasn't the first attempt to build a Russian-made motorcycle. That would have been the 1914-1918 "Duks" built in Moscow and Riga, but the Duks were not very good, so in 1929 a commission of Soviet experts of the "Presidium of the Supreme Council of the National Economy of the USSR" ordered that the Izhmash armory be converted into a large motorcycle factory.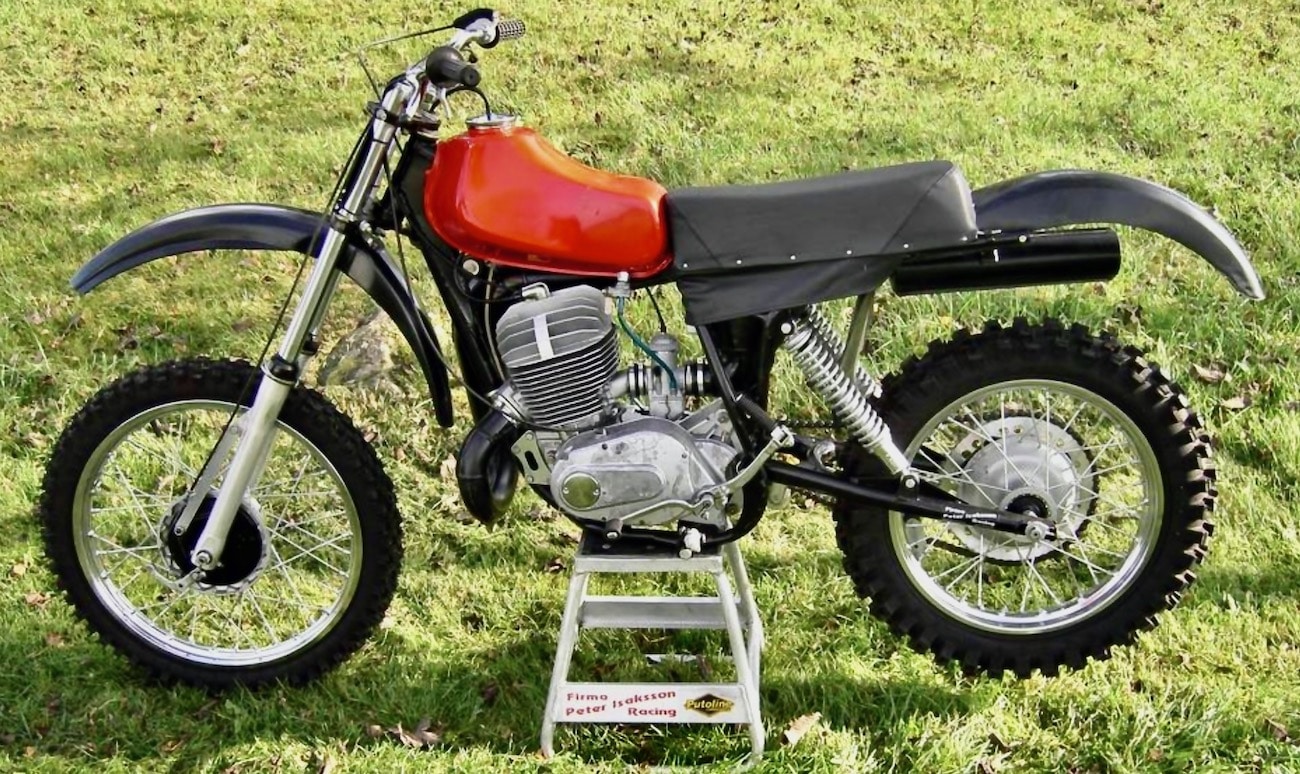 Note the kickstarter and shift lever sharing the same shaft layout—ala CZ.

Izhevsk was considered the most suitable place for a motorcycle manufacturing facility since there was a full range of industrial production in the city, from steel smelting to the manufacture of complex machine tools, plus the workers had the necessary qualifications and there were no difficulties in the supply of raw materials. On the basis of a Kalashnikov rifle factory located on Bazarnaya Street in Izhevsk, the construction of the Experimental Motorcycle Plant was approved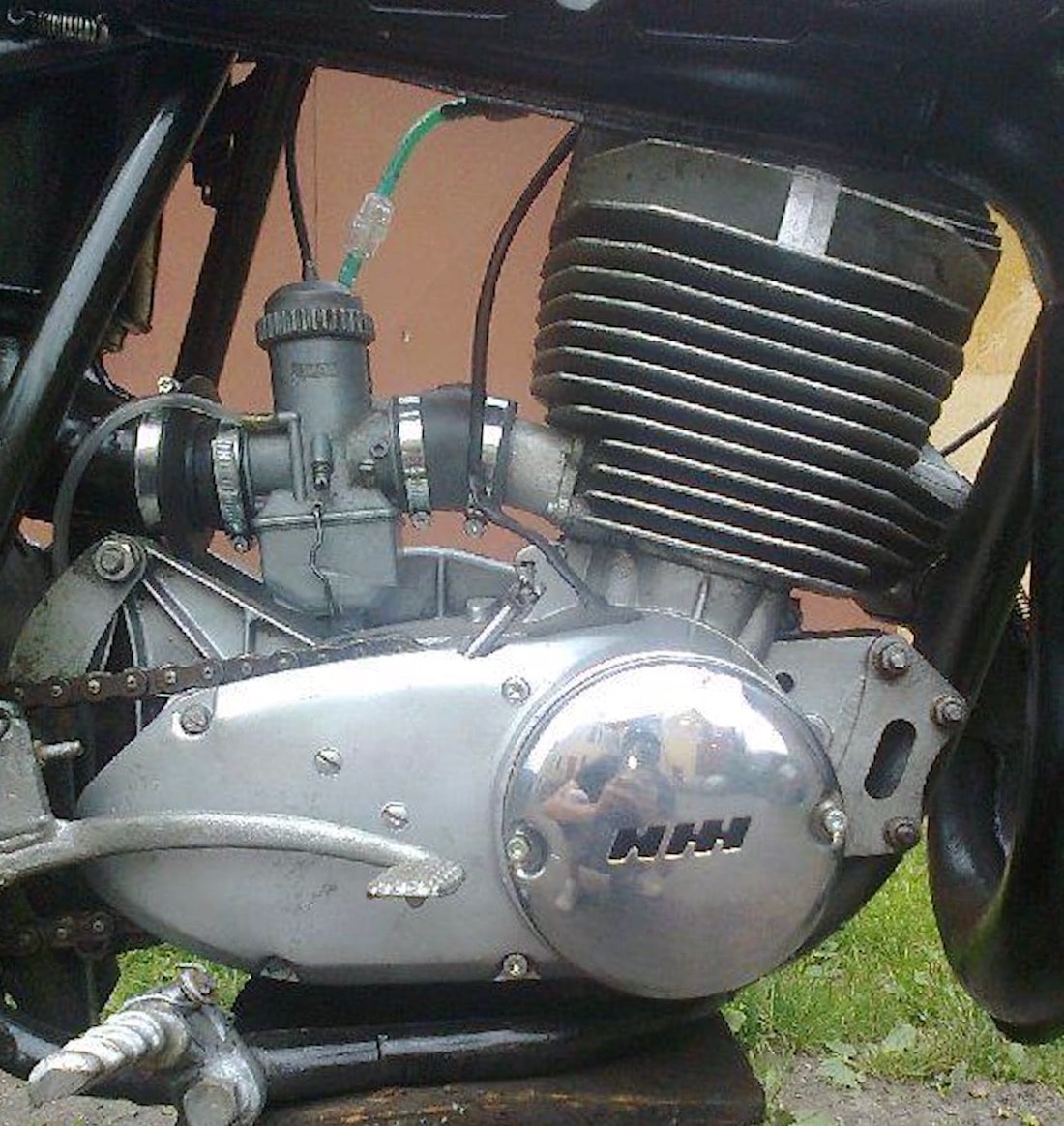 Let's skip over the next 55 years of utilitarian Izh street bikes to get the the Izh K-16 Cross. In production, in various forms, from 1973 to 1986, the Izh K-16 Cross was equipped with a 350cc IZH-PS, air-cooled, two-stroke engine. Powered by a 36mm Jikov carb, it produced a claimed 36 horsepower. A Motoplat ignition insured consistent spark at high rpm.

The engine could accept 32mm and 36mm carbs, which accounted for the weird multi-piece intake boot.
The frame is similar in design to a CZ 380, because that was the only readily available dirt bike in Russia at the time to copy. The front fork offered 8 inches of travel, but it wasn't uncommon to have the Russian forks replaced by CZ forks. The rear suspension used DeCarbon gas hydraulic shocks with remote reservoirs.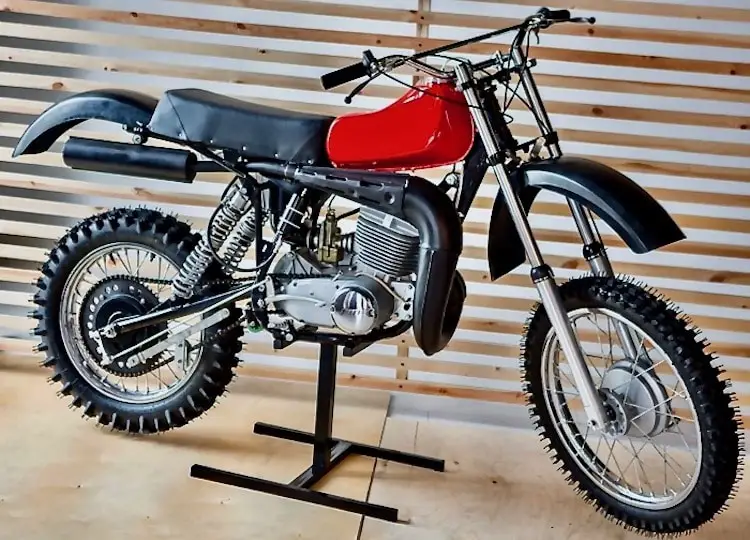 There are Izh K-16 collectors, but outside of the Russia the bikes are very rare
The overall design was kept simple and it weighed 250 pounds (thanks to a lot of steel parts and very little aluminum). Sadly, the Izh K-16 Cross was not popular in Russia, where the riders preferred CZs and hard-to-get Japanese brands. Although there were plans to export the K-16 to European countries and perhaps the USA, few made it across the ocean to be seen in any numbers. In 1986 the plant was closed down and the K-16 was forgotten.