BIKES YOU'VE NEVER SEEN BEFORE: THE TOTALLY OUT-OF-THE-BOX KRNAVEK 250
BIKES YOU'VE NEVER SEEN BEFORE: THE TOTALLY OUT-OF-THE-BOX KRNAVEK 250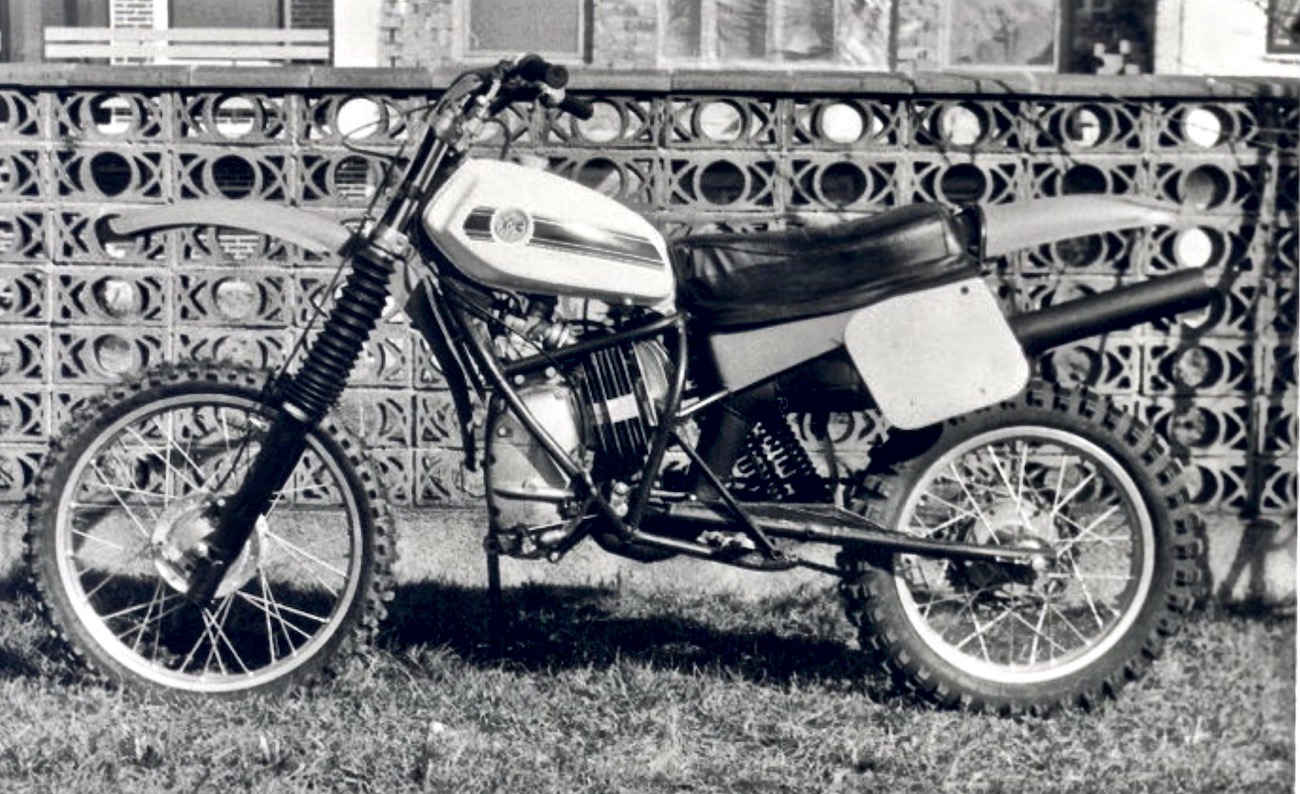 Frantisek Krnavek was a Czech motorcycle designer who believed that motocross rear suspension could be improved, have its travel increased significantly and achieve overall better handling if the swingarm was longer. How much longer? About double the length. To achieve this he was forced to turn the engine on end (with the cylinder facing backwards).
Frantisek worked with old model CZs because those were the only bikes available to him to experiment with. The engine hangs from the frame's cross-tubes, the shifter has a linkage and what looks like rearset footpegs are really footpegs in the normal position. In this particular design, the chain line is not too convoluted, but it does have several chain guides along its run. The two shocks are mounted in the center line of the swingarm.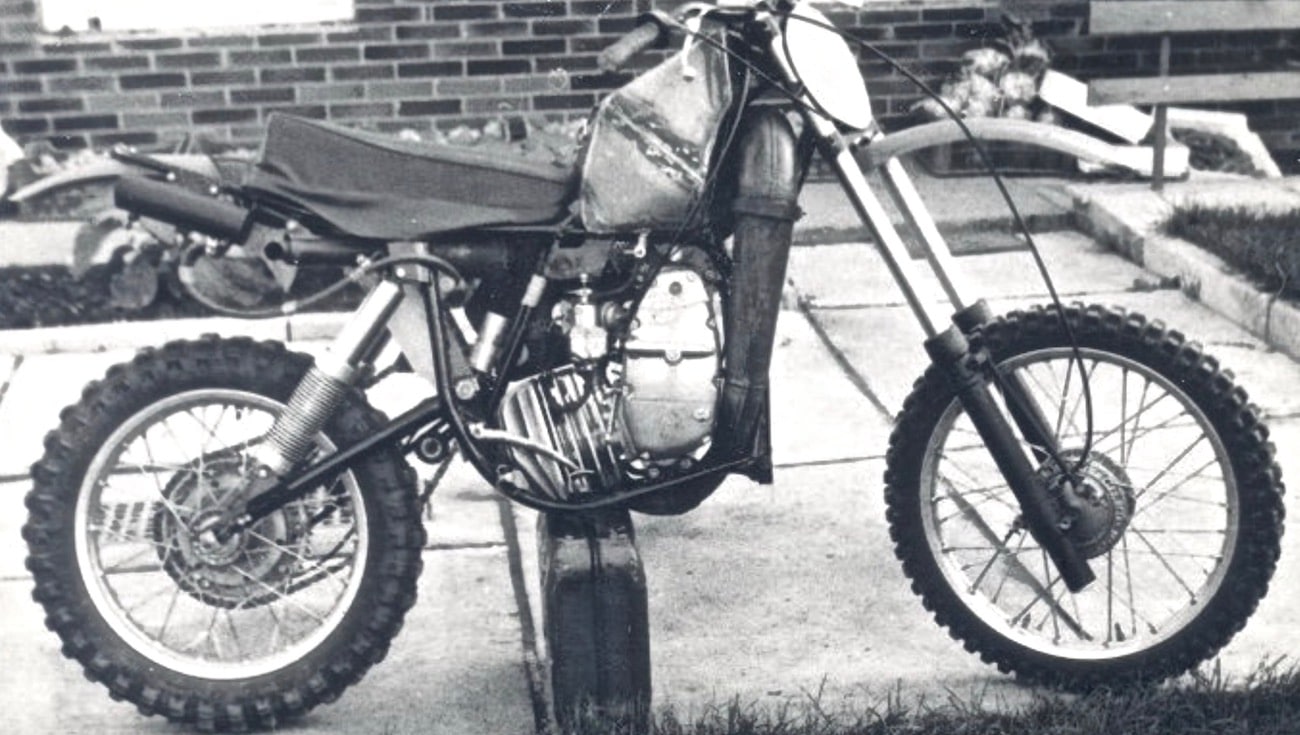 On a much earlier version, Frantisek Krnavek reversed the engine, with the cylinder still aimed backwards, but  with the engine flipped in an upside-down position. This version did not have the ultra-long swingarm, but instead used two Falta air shocks and a very high swingarm pivot. The chain used jack shafts and chain rollers to get it to the rear sprocket. Note the exhaust pipe. It starts under the chassis and snakes through in front of the gas stank.
A few years later, Krnavek did a water-cooled  1989 KTM 250 as a design project. It was a much cleaner design, but still odd for the time. By this time he had given up on his long swingarm concept.

Frantisek with his upside-down KTM.
Frantisek Krnavek  was an inventor, even as a young man, and eventually held several patents. Here is a crazy-looking version of his linkage front fork. The trailing link fork was suspended by modified Falta air shocks. The weird steering head and tiller-style handlebars are caused by the fact that Krnavek's trailing link fork needed extra room for the front wheel to tuck into. Note that exhaust pipe exits just below the handlebars.
Falta air shocks and a front swingarm that swung backwards through the bumps.

How crazy was Frantisek Krnavek? 20 years later, Husaberg came out with an upside-down engine on its 2011 model. It ran for three model years. The object of the Husaberg design was to move the rotating mass of the rotating crank closer to the bike's center of gravity.