BREAKING NEWS! GP'S OF SPAIN AND PORTUGAL MOVED TO OCT; FRANCE TO JULY & BOTH INDONESIAN ROUNDS TO NOV.
BREAKING NEWS! THE LATEST GRAND PRIX RACE SCHEDULE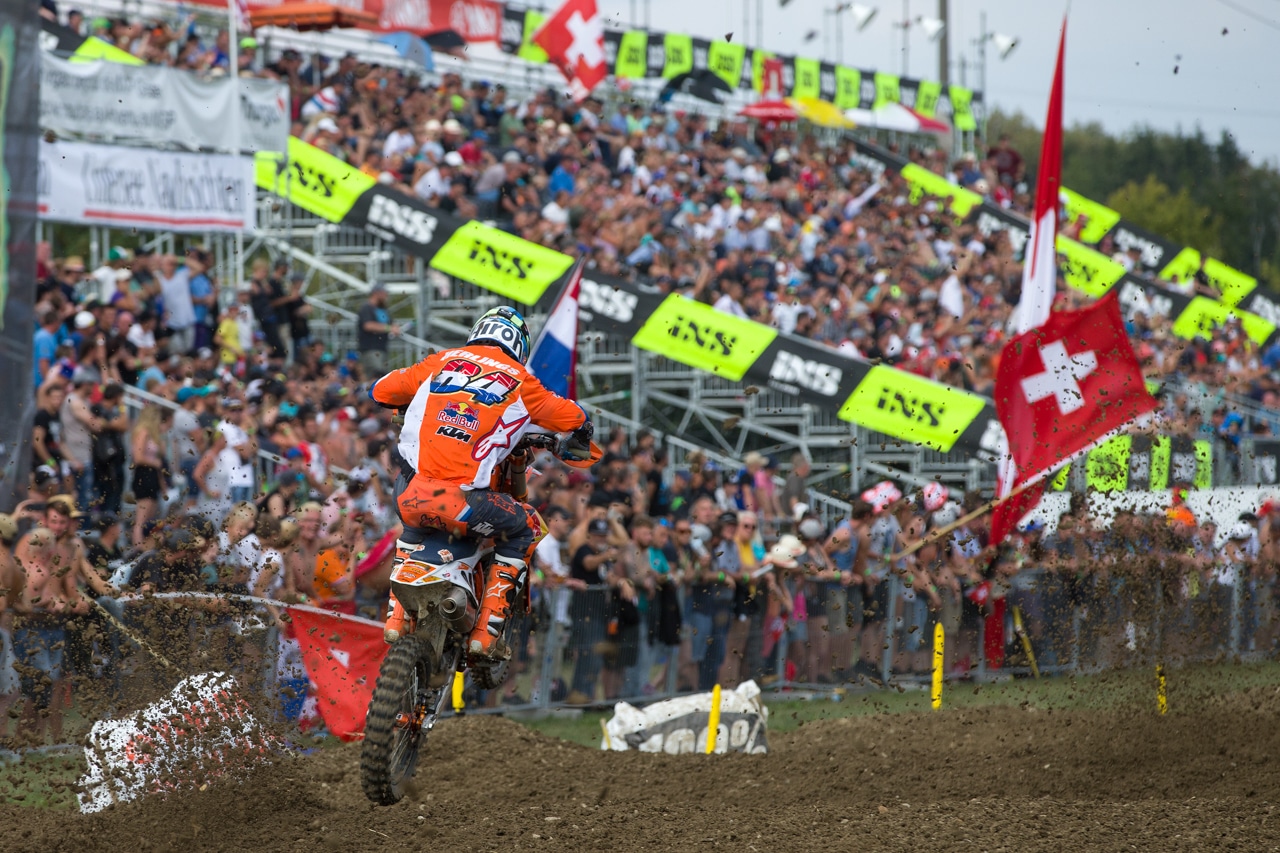 You need a spread sheet to keep track of the 2020 FIM World Motocross Championships. So far, Argentina, Italy #1, Spain, Portugal, France, Indonesia #1 and Indonesia #2 have been moved from their original dates to later in the year Much later! On Monday the French GP was moved fromMay 10th to June 28, where it replaced Indonesian #1, which was moved to November 1, while Indonesia #2 moved from July 5 to November 8 (and will be held at a tvenue to be announced later). They will be the second and third GPs scheduled for November, as Argentina has already been rescheduled to November 22. At this moment, there are five GPs scheduled after the September 27, 2020, Motocross des Nations in France. The MXDN might be moved, but the open date at the end of the current 2020 schedule would be November 29—which would be little chilly in France.
Stay tuned for more date changes—most likely the Maggiora, Italy, GP will be moved from its May 17 date to much later in the year and the German GP on May 24 is not a sure thing.
UPDATED 2020 FIM MOTOCROSS WORLD CHAMPIONSHIP
Mar. 1…Great Britain (Held)
Mar. 8…Holland (Held)
Mar. 22…Argentina (Moved to Nov. 22)
Apr. 5…Italy (Moved to July 19)
Apr. 19…Spain (Moved to October 11)
Apr. 26…Portugal (Moved to October 18)
May 10…France (Moved to June 28)
May 17…Italy
May 24…Germany
June 7…Russia
June 14…Latvia
June 28…France (Replacing Jakarta, Indonesia)
July 5…Palembang, Indonesia (Moved to November 8)
July 19…Trentino, Italy (Reschedule from April 5)
July 26…Czech Republic
Aug. 2…Belgium
Aug. 16…Sweden
Aug. 23…Finland
Sept. 6.…Turkey
Sept. 13…Shanghai, China
Sept. 20…Italy
Oct. 11..Arroyomolinos, Spain (Rescheduled from April 19)
Oct. 18…Agueda, Portgual (Rescheduled from April 26)
Nov. 1…Jakarta, Indonesia (Rescheduled from June 28)
Nov. 8…TBA, Indonesia (Rescheduled from July 5)
Nov. 22…Argentina (Rescheduled from March 22)
THE LATEST MXGP RACE SCHEDULE (FOR NOW)