BREAKING NEWS! JUSTIN HILL COMES OUT OF RETIREMENT WITH TEAM PRMX KAWASAKI
BREAKING NEWS! JUSTIN HILL COMES OUT OF RETIREMENT WITH TEAM PRMX KAWASAKI
We are excited to announce that Justin Hill has decided to return to racing for the 2022 Monster Energy Supercross season, and he's back on a Kawasaki, the same brand he won the 250 West Coast Supercross title on in 2017. However, this time, he won't have the factory support from Monster Energy Pro Circuit Kawasaki, now he's with the privately funded Partzilla PRMX Kawasaki team.
Justin's return from his one year of retirement comes as a surprise, but the decision for choosing a team that trains at the South of the Border training facility in South Carolina makes sense. Justin's lifelong friend and racing partner Matt Bisceglia is one of the lead trainers at the S.O.B. training facility and they recently added some new and improved Supercross tracks there as well.
Rewind a little less than a year, Justin Hill was slated to race the 2021 Supercross season and he was going stick with MotoConcepts Honda for a second season. However, during contract negotiations he and the team weren't able to come to an agreement and they split ways. Now, we're excited to see Justin back on the line in 2022.
JUSTIN HILL RETURNS TO RACING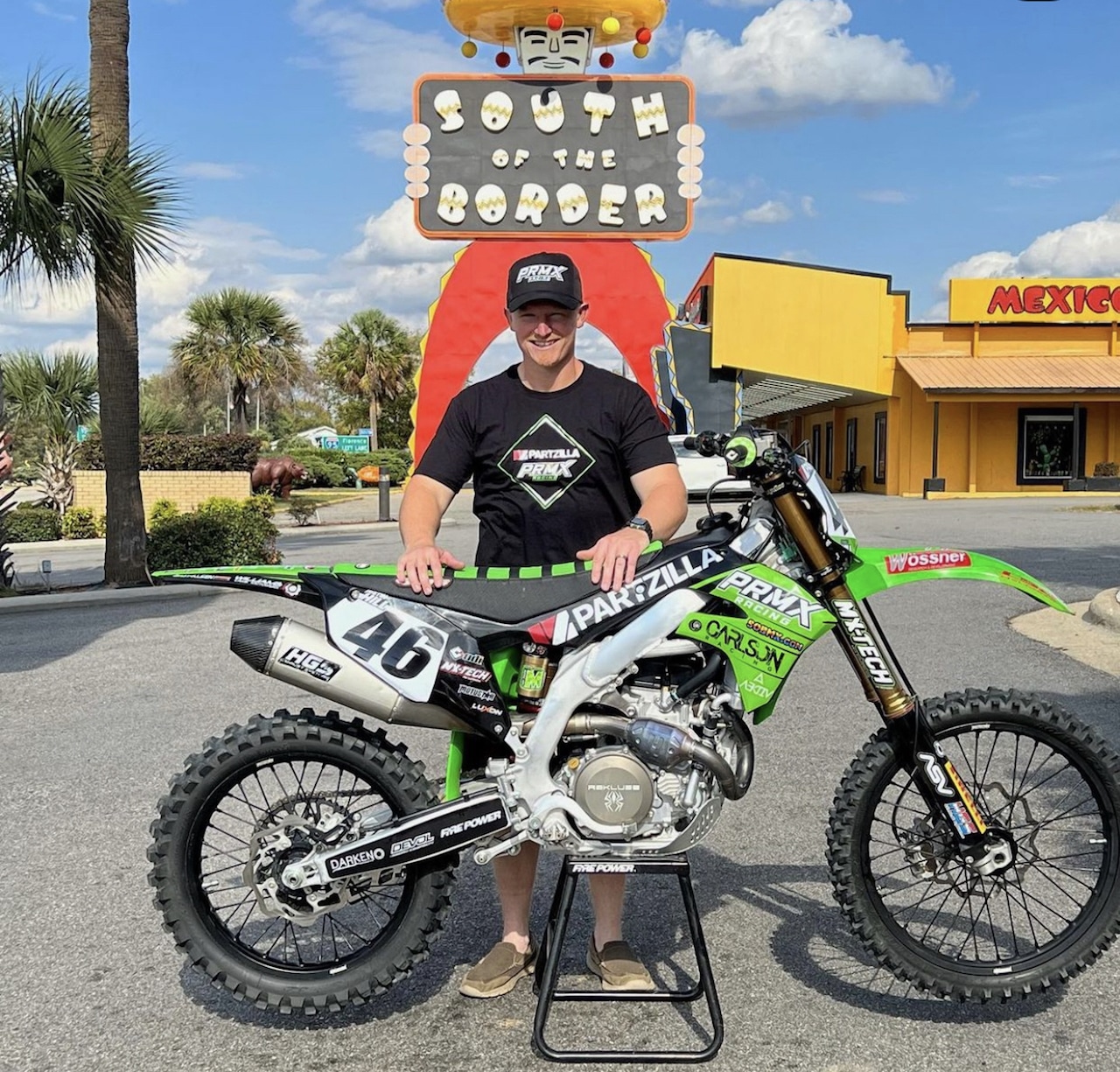 Justin Hill with his new PRMX Kawasaki KX450. The PRMX team is based out of the South of the Border training facility in South Carolina.

Team PRMX made the announcement via instagram: "The @Partzilla @teamprmx Racing Team is proud to announce that @justinhill46 will be back racing the premier class after a year off the bike on board the Partzilla PRMX racing Kawasaki for the upcoming Monster Energy AMA 2022. Both the team and Justin are excited about 2022 and are ready to get to work @sobmx and put down results @supercrosslive"
TEAM PRMX ANNOUCEMENT:
 

View this post on Instagram