BREAKING NEWS! MXGP CANCELS THE 2021 GP'S OF PORTUGAL, ARGENTINA, JAVA AND INDONESIA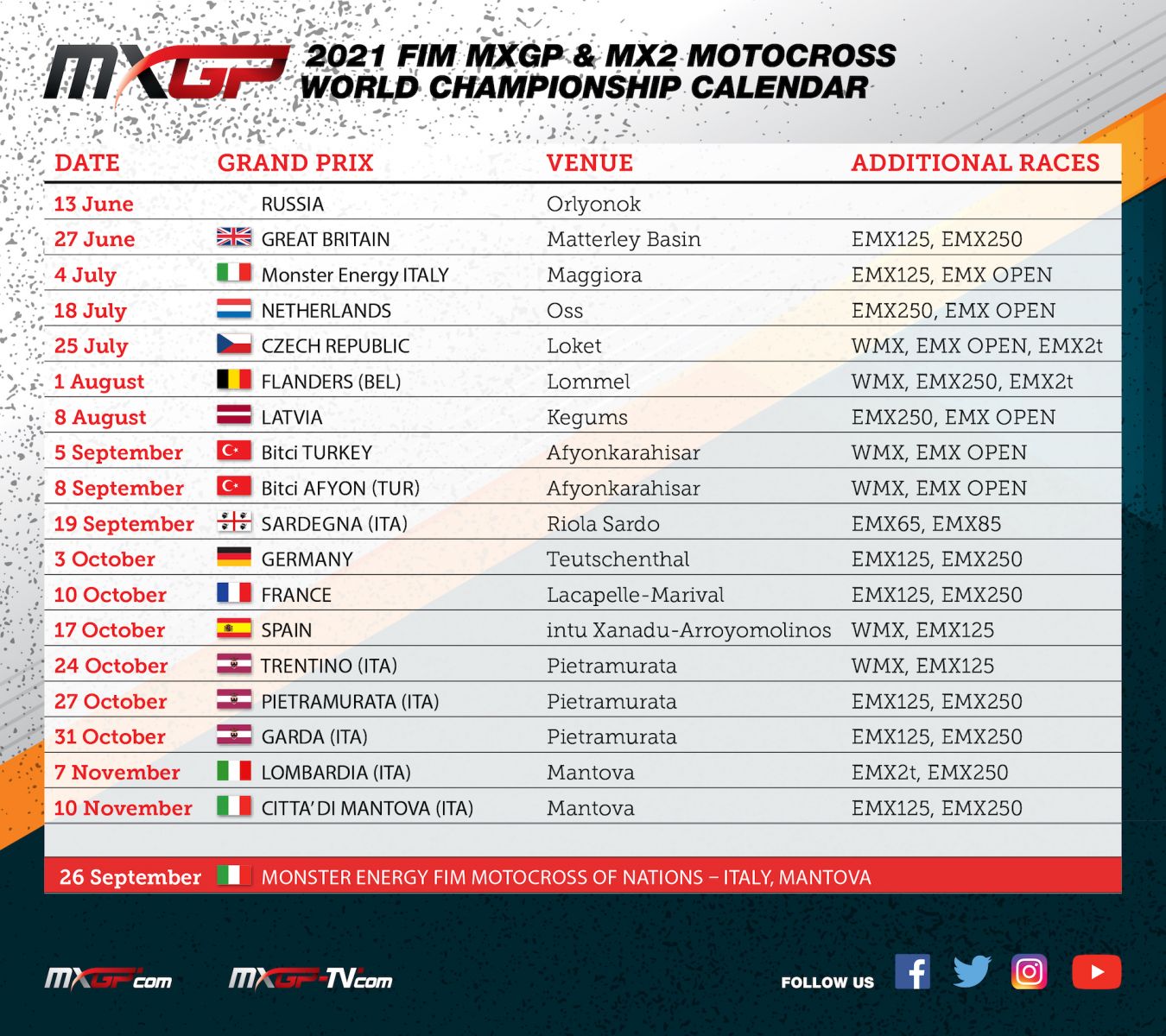 In what could best be considered an inevitable massacre of the 2021 MXGP race schedule, the Grand Prix promoters canceled four GP's in one fell swoop this week. The Grand Prix of Portugal, originally scheduled for October 24 and the fly-away Argentina GP and two Indonesian GPS (Bali and Java)will no longer take place in November and December. Instead, there will be a triple-header in conjunction at the Trentino track on Sunday October 24, Wednesday October 27 and Sunday October 31. Plus, World Championship events will be added at Mantova, Italy, on Sunday, November 7, and Wednesday, November 10.
The good news is that the 2021 Grand Prix season will end on November 10, 2021, instead of the previously schedule December 5 date.
According to the promoting group, In Front Moto Racing, "Following the success of last year's triple GP in Trentino, there is no doubt that this season the trio of races will once again deliver some incredible racing as we draw this exciting season to a close