BREAKING NEWS: RYAN DUNGEY PARTS WAYS WITH GEICO HONDA
BREAKING NEWS: RYAN DUNGEY PARTS WAYS WITH GEICO HONDA
Ryan Dungey announced his departure from the Factory Connection Racing team via instagram on Wednesday afternoon. As a long-time Red Bull KTM rider, we were thrown off guard when Ryan first announced that he would join the Geico Honda team as a part owner at the end of last year. You can read all about his decision to join with Honda in our interview with Ryan by clicking here. Now, after less than three months with the team, Dungey has a had a change of heart. He mentioned in his post that the commitment to the team is larger than he can give at this stage in his life and that it's not his style to do anything half way. Ryan has a seven month old daughter now and he lives in Minnesota while the team is located in Southern California. As stated, the commitment was larger than Ryan can give and we assume that the commute from Minnesota to California and the busy race schedule were exactly what deterred Ryan and caused him to take a step back. We hope to find out more info about his decision to leave the team soon.
Dungey will no longer be working with the Geico Honda team. So what's next?
Ryan Dungey posted via instagram:"After months spent with the Factory Connection Racing team and discussions with the teams owners, it's tough to say we will be discontinuing our relationship. I found this is to be a larger commitment than I can give it at this stage in my life. It's not in my style to do a job half way, nor is it fair to the team to not get the full efforts that they deserve. My overall impression of the team is very high. I'm grateful for the time they gave me and how much Jeff Majkrzak and Rick Zielfelder helped me in my life journey. I hope for continued success for the team and the Honda organization.-Ryan Dungey"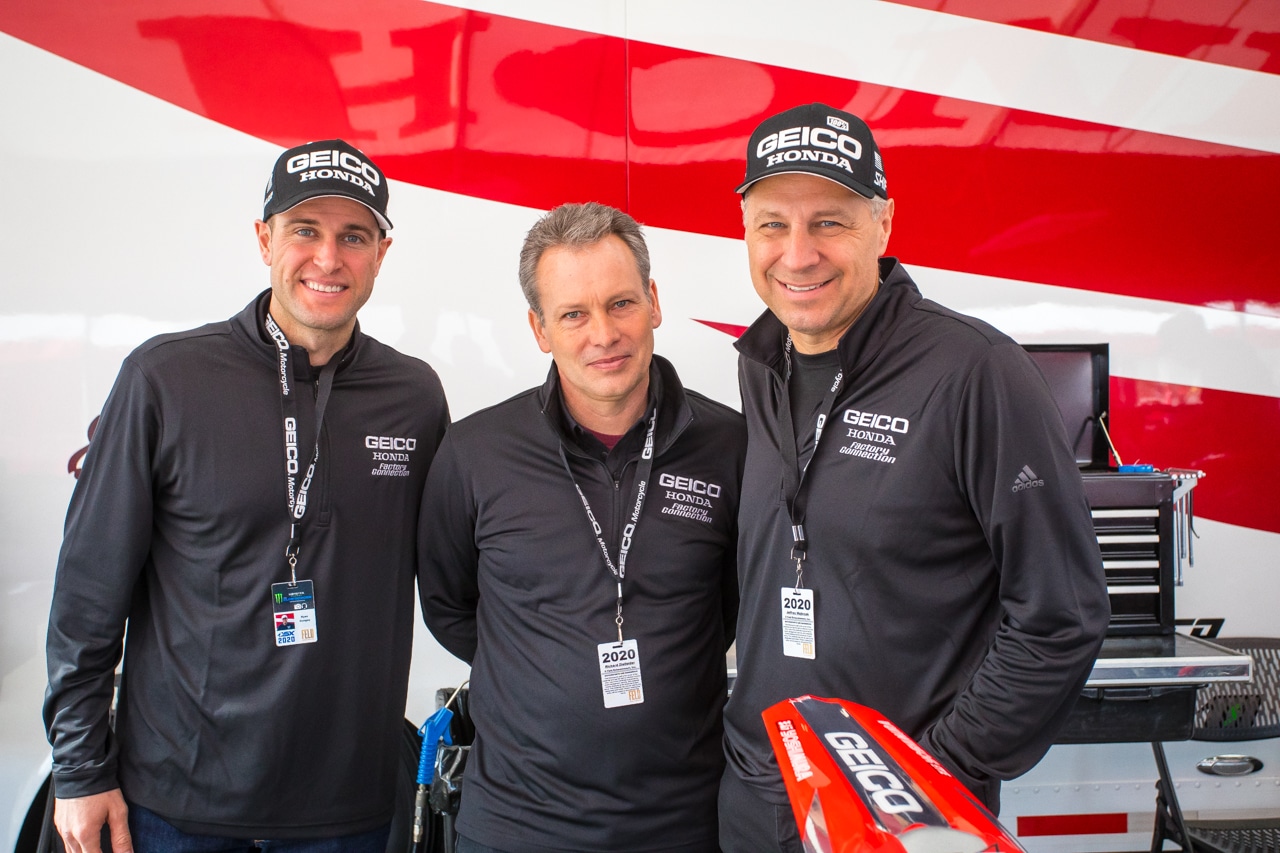 Ryan Dungey with Factory Connection Racing's Rick Zielfelder and Jeff Majkrzak.
Rick Zielfeder, aka "Ziggy" of Factory Connection Racing was sorry to see the partnership between he and Ryan end  after less than three months together. Ziggy was very respectful in his remarks when he stated that Ryan is a respectable person with his priorities in place.
"When we joined with Ryan just under three months ago, we had high hopes for our partnership, and we're sorry to see it end prematurely," said Factory Connection Racing founder and owner Richard "Ziggy" Zielfelder. "That said, we understand the significant travel and time commitments that come with team ownership, and we respect Ryan for recognizing that it wasn't something he was prepared to do long-term. In addition to being a great champion, Ryan is a true professional, and it has been a pleasure to work together during this brief period. We wish him all the best going forward, and we look forward to seeing him at the races."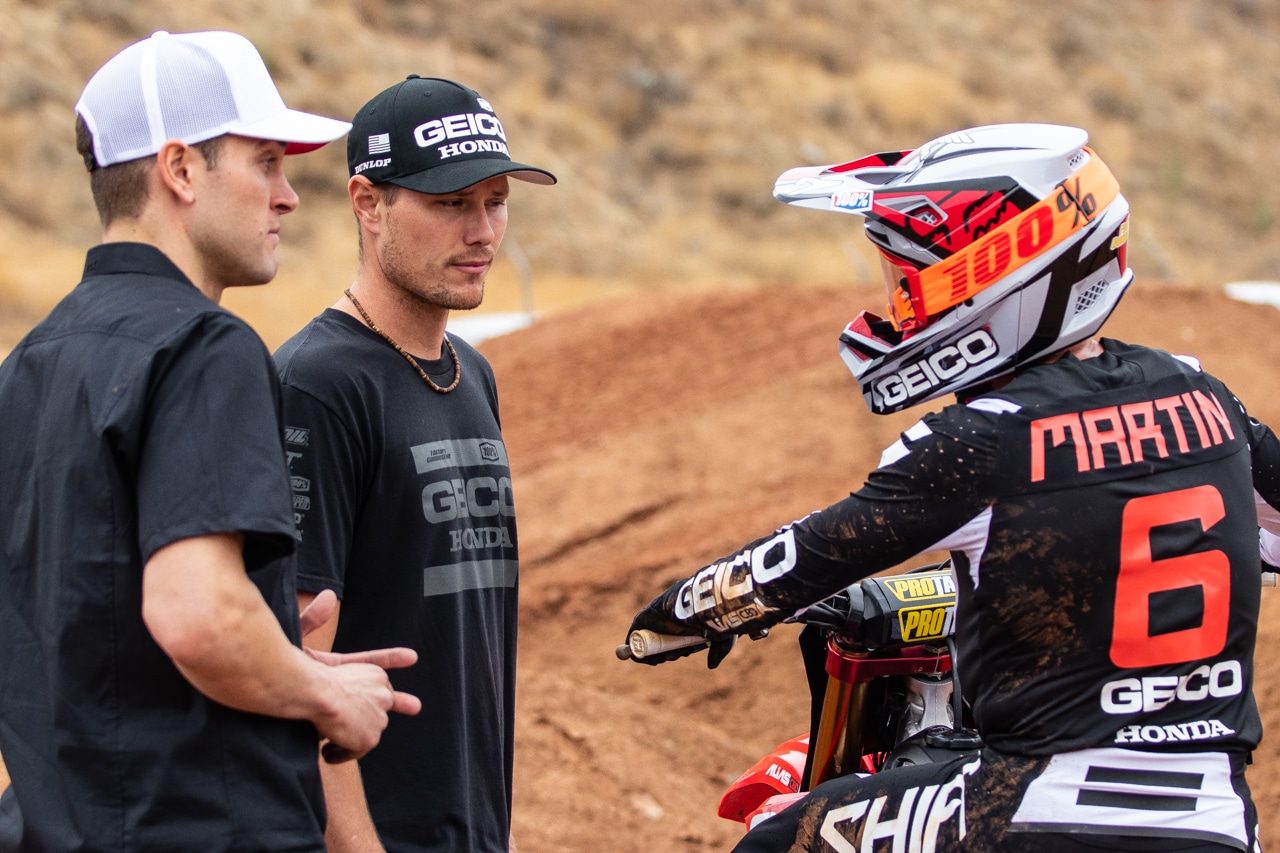 Ryan Dungey and Jeremy Martin at the Honda Supercross test track.
Ryan Dungey giving Jett Lawrence some tips before the Anaheim 2 Supercross.