BUDDS CREEK NATIONAL PRE-RACE REPORT (UPDATED)
2019 BUDDS CREEK NATIONAL PRE-RACE REPORT
Ken Roczen is back on top of the world coming into the final two rounds of the season. 
The 2019 AMA Outdoor Nationals are nearing the end of the road and with two rounds left Ken Roczen is looking to finish off strong. He started the season with wins at Hangtown and Thunder Valley, but a mid-season slump would slow down his momentum and cause many people to question what was going on with Team Honda's poster child. Ken and his team have mentioned that there are health issues that he has been facing which have caused him to experience more fatigue than usual. This has made it tough for him to train during in between races and compete in the grueling 30-minute plus two lap Motos on the weekends. After his podium at Washougal Ken posted on Instagram that he is using his current situation to get mentally stronger for next year. Ken's 1-1 scores at the Unadilla National was great to see for Roczen and motocross fans alike. Coming into the final two rounds, Ken will be looking for more wins to continue rebuilding his confidence for next season.
BLAKE BAGGETT OUT FOR THE REMAINDER OF THE SEASON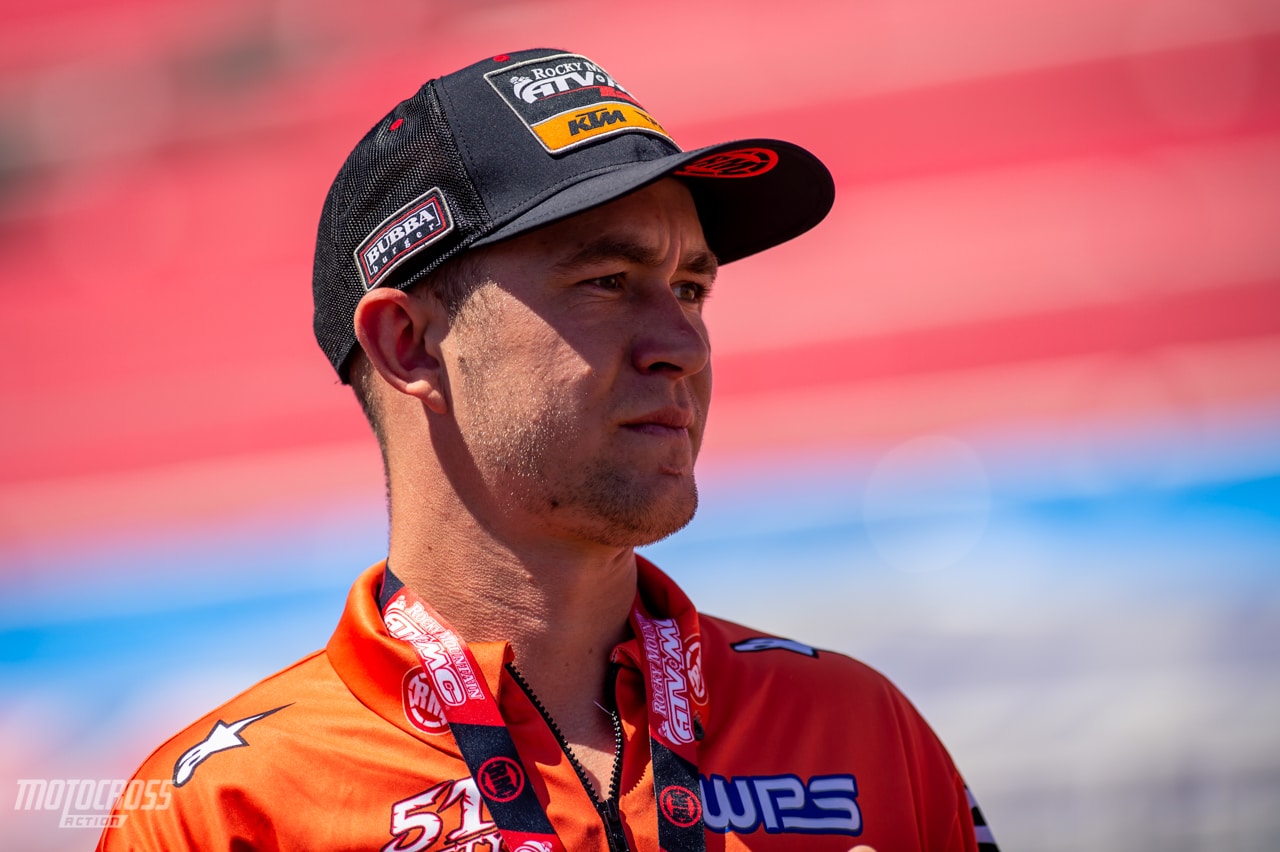 Blake Baggett currently sits tenth in the AMA Outdoor National point standings.
The Rocky Mountain ATV/MC KTM WPS Team has announced via Instagram that Blake Baggett will miss the remainder of the 2019 Pro Motocross season. It started as a lingering sinus infection that eventually turned to a staph infection in his right eye. Blake's doctor has identified the cause and now he is on the road to recovery with his eyes set on the 2020 Supercross and motocross season.
THOMAS COVINGTON BACK FOR BUDDS CREEK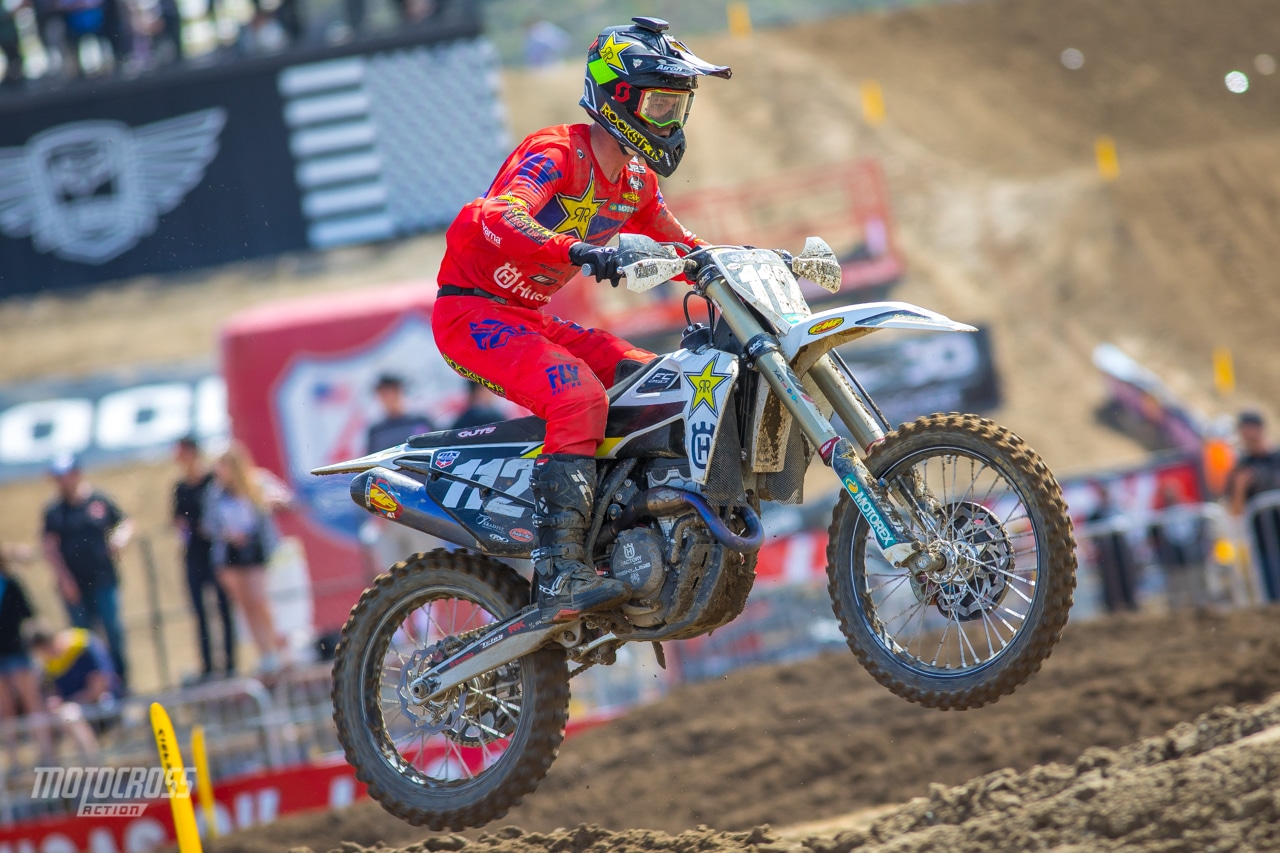 Thomas Covington has struggled since he returned to race in America this year.
Thomas Covington grew up in Alabama racing in the U.S. amateur motocross scene but he turned Pro when he moved to Europe to compete in the MXGP world championship. After a successful time of racing the MXGPs, the Rockstar Husqvarna team recruited Thomas to race Supercross and motocross in his native land of the United States. Since coming back, Thomas has struggled with injuries and illness. Thomas hasn't raced since the Thunder Valley national which was round three of the Outdoor season. With two rounds left, Thomas is looking to rebuild his confidence for 2020 by finishing the season off on a high note.
JOEY SAVATGY TO MISS ROUND ELEVEN 
Joey Savatgy currently sits twelfth in the 450 AMA Outdoor National point standings.
Joey Savatgy announced on Instagram that he will miss the Budds Creek National to stay home with his wife as they are expecting their first child to be born. It was announced last week that Adam Cianciarulo will join Eli Tomac on the Kawasaki 450 team next season which leaves Joey Savatgy searching for a ride. Joey has made comments on Instagram that he is still searching for a ride for next year, but that won't keep him from missing his first child being born.
HUNTER LAWRENCE IS BACK FROM INJURY
Hunter Lawrence was injured during a routine practice day after the Millville National. 
Hunter Lawrence broke his collarbone during the week after Millville and he immediately had surgery on it just three weeks ago. We certainly did not expect him to be back racing yet, but Hunter has announced via Instagram that he will be back racing this Saturday at Budds Creek.
BUDDS CREEK NATIONAL TV/STREAMING SCHEDULE
Unfortunately only the first Motos from the 2019 Budds Creek National will be shown live on TV. If you want to see the second Motos live, you'll need the NBC Sports Gold Pass. MAVTV will be showing the first Motos live at 10:00 and 11:00am pacific time while NBC Sports will show the second Motos delayed just one hour at 1:00 and 2:00pm pacific time. If you're interested in streaming all of the races live on your computer or smartphone, you can sign up here.
ELI TOMAC NEEDS TEN MORE POINTS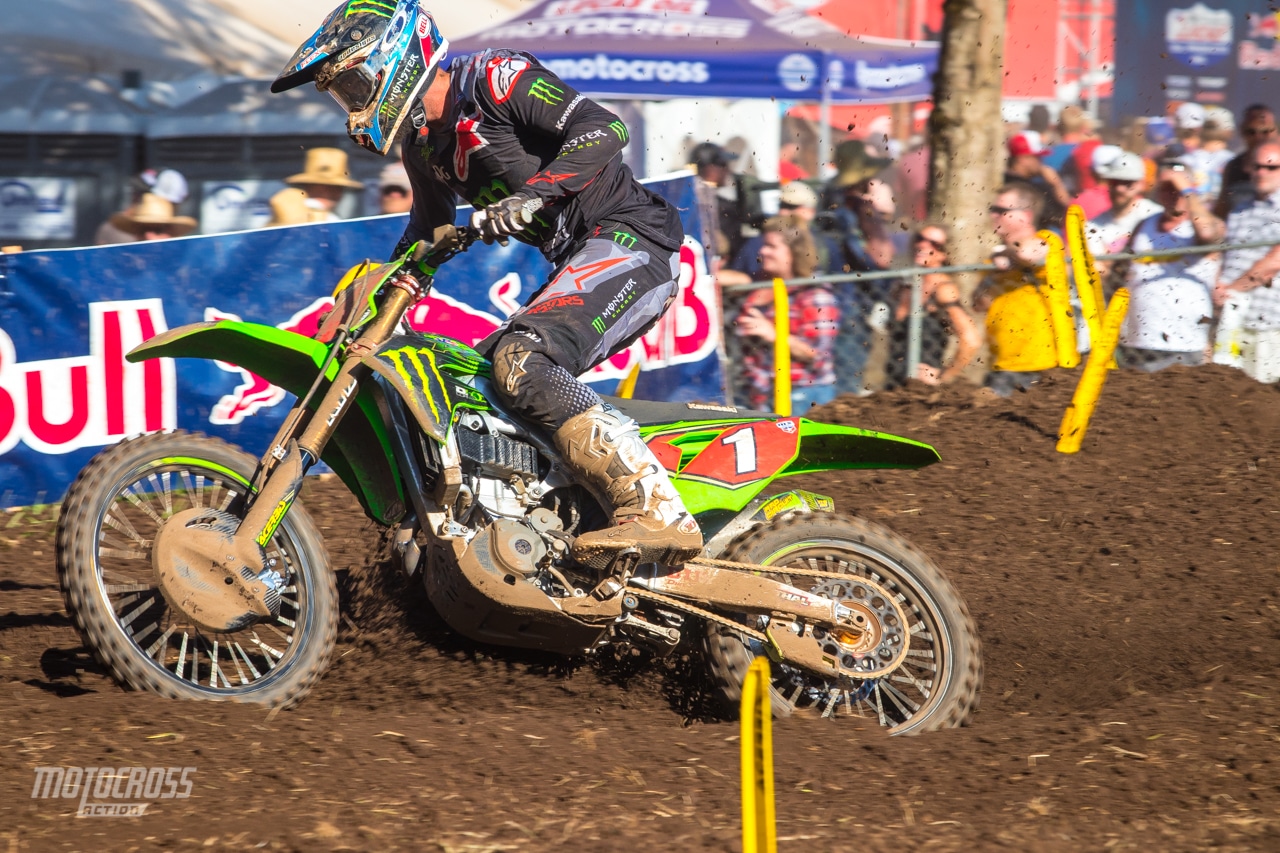 Eli Tomac has a 40-point lead over Marvin Musquin coming into the final two rounds of the season. 
Although his 7-3 Moto scores at the Unadilla National were less than stellar for Eli Tomac, he still has a 40-point lead over Marvin Musquin and 41-point lead over Ken Roczen. Now with two rounds left, Eli has a chance to score enough points at Budds Creek to clinch the Championship one weekend early. With a 1-1 score at Budds Creek Eli would earn 50-points, and he would need Musquin and Roczen to finish third or worse in each Moto to clinch the title. But, if one of them scores a second place, or if Eli doesn't win both Motos, then the Championship will have to be decided at Ironman.

CAN CIANCIARULO CLOSE THE DEAL?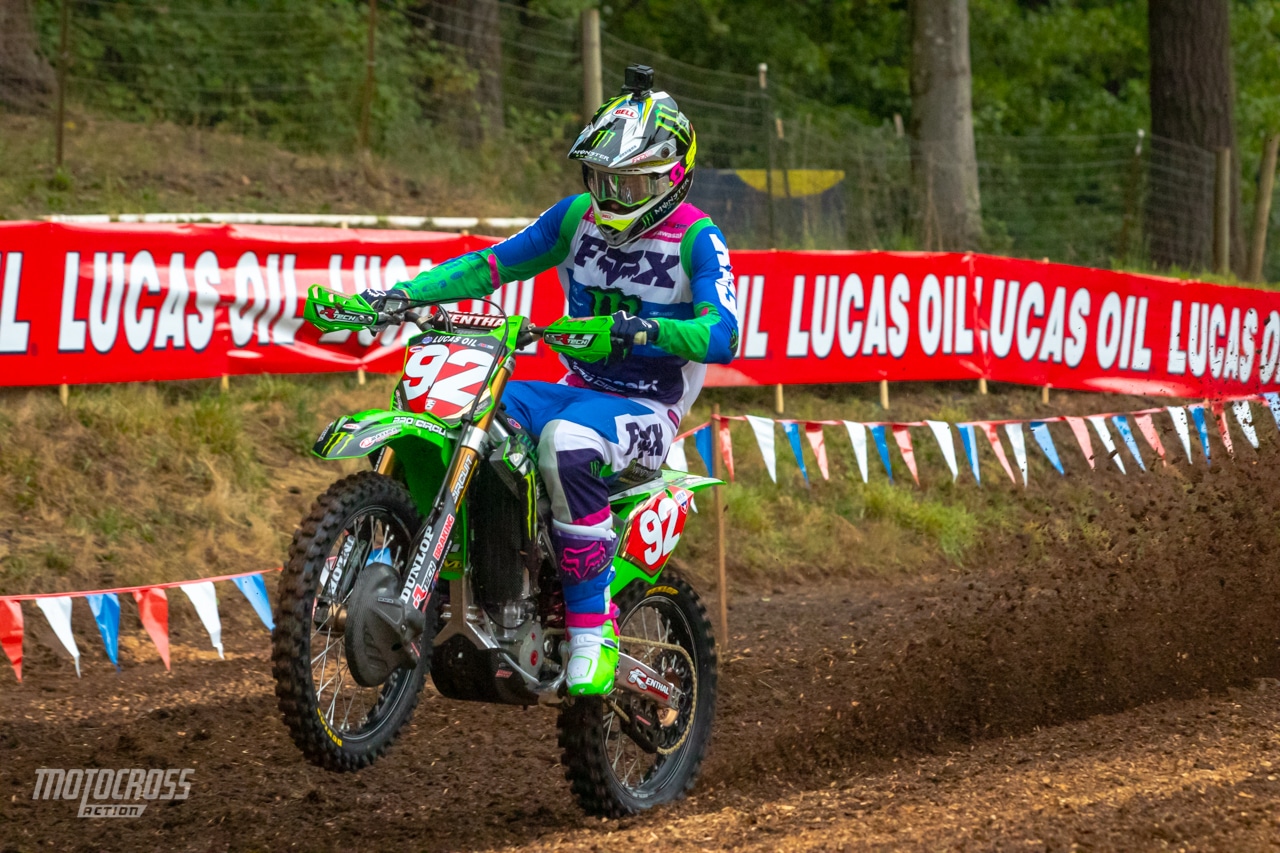 Adam Cianciarulo is looking to clinch his first Championship in the Pro ranks. 
Adam Cianciarulo graduated out of the amateur motocross scene with high expectations to become the next big thing in motocross and Supercross. Adam made his professional debut mid-way through the 2013 AMA Outdoor National season and his best finish came at the Utah National when he placed fourth. Then, Adam came out swinging in the 2014 Supercross season when he took the win at the opening round of the 250 East Coast Supercross division at Dallas in his first ever Supercross race. Since then, Adam has had a very successful career, but he is still looking for his first Championship as a Pro. Many thought it would come earlier this year while he led the points in the 250 West Coast Supercross series, but unfortunately a crash during the 250 East/West Shootout in Las Vegas would cause Adam to miss out on the number one plate again while Dylan Ferrandis claimed it. Now, Adam has signed with the Factory Kawasaki team to race their KX450 alongside Eli Tomac in 2020. This means that the 2019 AMA Outdoor Nationals will be Adam's last shot at a 250 Championship. With a 28-point lead and two rounds left, it looks promising that AC will pull it off.
2018 BUDDS CREEK NATIONAL HIGHLIGHTS
BUDDS CREEK NATIONAL TRACK 
Calm before the storm. 
The Budds Creek track is beautifully located in Mechanicsville, Maryland, less than 50-miles south of our nations capital in Washington, D.C. This year will be the 30th running of the Budds Creek National and this track is widely known to be a favorite among top Pro riders because of the loamy and tacky Maryland soil.
The Budds Creek track travels up and down the green hills of Mechanicsville, Maryland.