MXA BUILDS JUNIOR A STARTER YAMAHA YZ85
Click on images to enlarge
If you are a parent who has a son or daughter who is ready to step up to an 85cc machine, consider buying a used bike. If you have a child prodigy, plus the funds to travel the Amateur circuit, maybe the $5599 KTM 85SX is the bike for your young raver. But, the majority of kids just want to have fun. They aren't harboring ambitions of motocross stardom, and an affordable used bike will suit their needs. It may not be their bike of choice, but believe us, it is the right choice.
Why do we say this? When kids step up to the next bike size—50cc to 65cc, 65cc to 85cc, or 85cc to 125cc—they are thrown into a world of doubt. They may not be able to touch the ground on it. It might be too powerful for their skill level, and they might lose interest in it fairly quickly. You're not going to want to hear this, but they will crash more often than before. Motocross is an expensive-enough sport without bending and stretching every part of a brand-new, shiny, expensive 85. It's better to spend a quarter of the price on a bike that is going to either take a beating or end up gathering dust in the garage. If your kid doesn't get distracted by his iPhone, soccer practice or video games, then you can consider investing in something new. But, chances are, you'll buy him another used workhorse after you get the first one.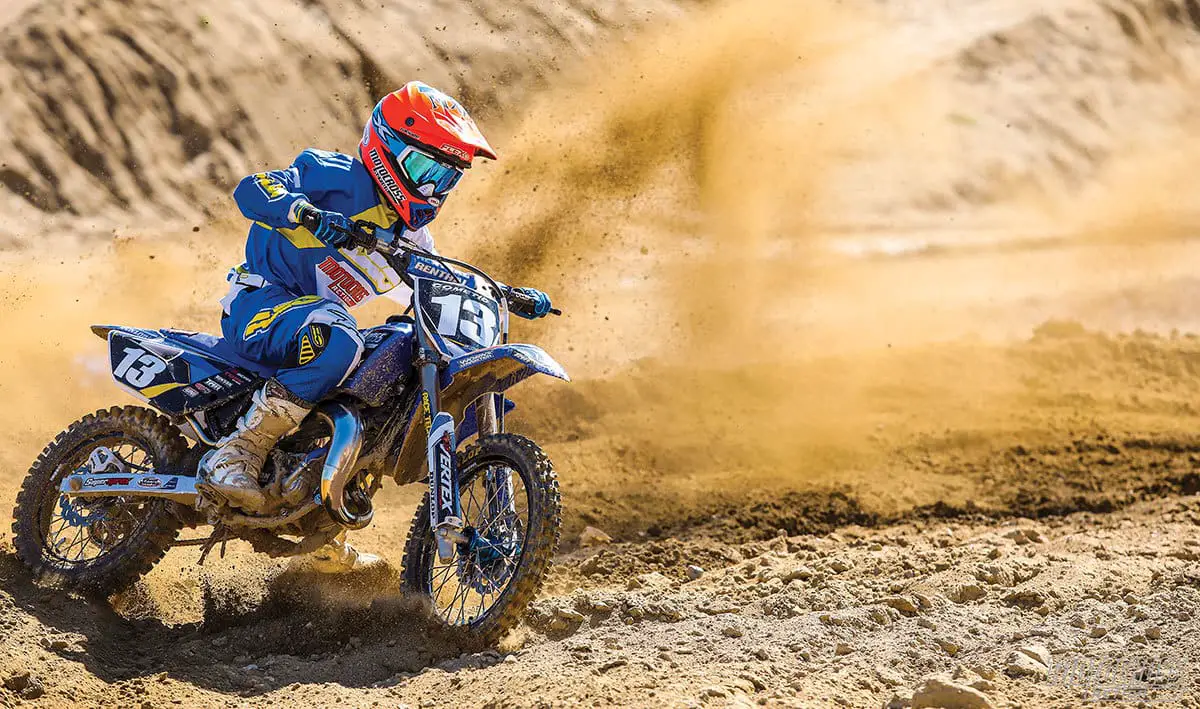 "EVERY JUNIOR MXA TEST RIDER HAD A BLAST ON IT—AND WE AREN'T TALKING ABOUT NEOPHYTE MINI RIDERS, BUT FULL-ON RACERS WHOSE PERSONAL BIKES ARE THE FASTEST AND GREATEST AUSTRIAN STEEDS MADE."
We've found buckets of used Yamaha YZ85s from 2004 to 2015 for anywhere from $800 to $3000 on Craigslist. Guess what? Between 2004 and 2015, the YZ85 was virtually unchanged. MXA's starter Yamaha YZ85 was dirt cheap at $400. We aren't trying to pull the wool over your eyes; it needed a lot of love. But, before the four bills changed hands, we made sure of three things: (1) That the frame wasn't bent. (2) That the swingarm wasn't seized on its bearings or cracked. And (3) that the cases were in good shape. Other than that, we knew we planned to remake this neglected bike into a show pony, so we didn't worry about compression or cosmetics.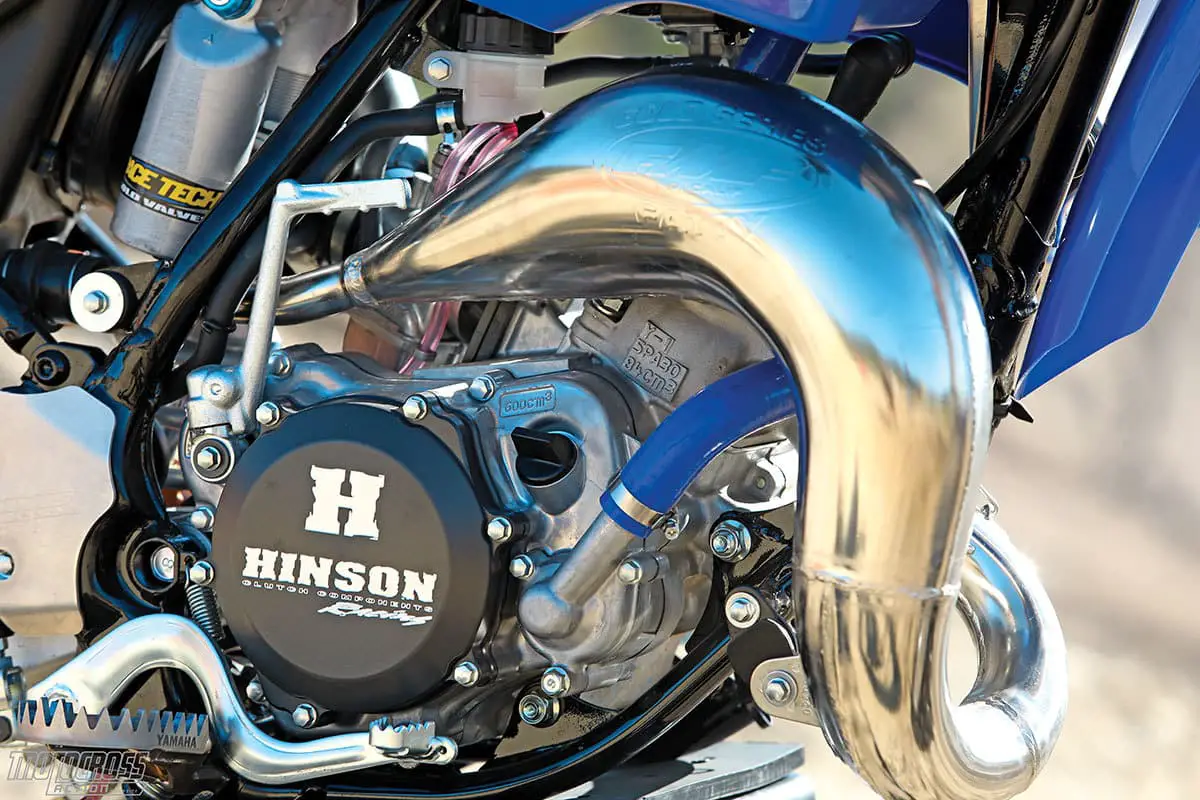 Step one: We rebuilt the bottom end with a Hot Rods bottom-end kit. It cost us $229.95, plus $91.46 for a Vertex piston. We wanted this bike to be a ripper, so we sent our piston, cylinder, head, carburetor and manifold to Tom Morgan Racing. The total cost for all of Tom's mods was $507, plus the addition of a V-Force 3 reed cage ($168) and an FMF pipe ($229.99) and silencer ($134.99). Our engine mod bill was $1361.39, plus $400 for the bike. Total bill thus far: $1761.61.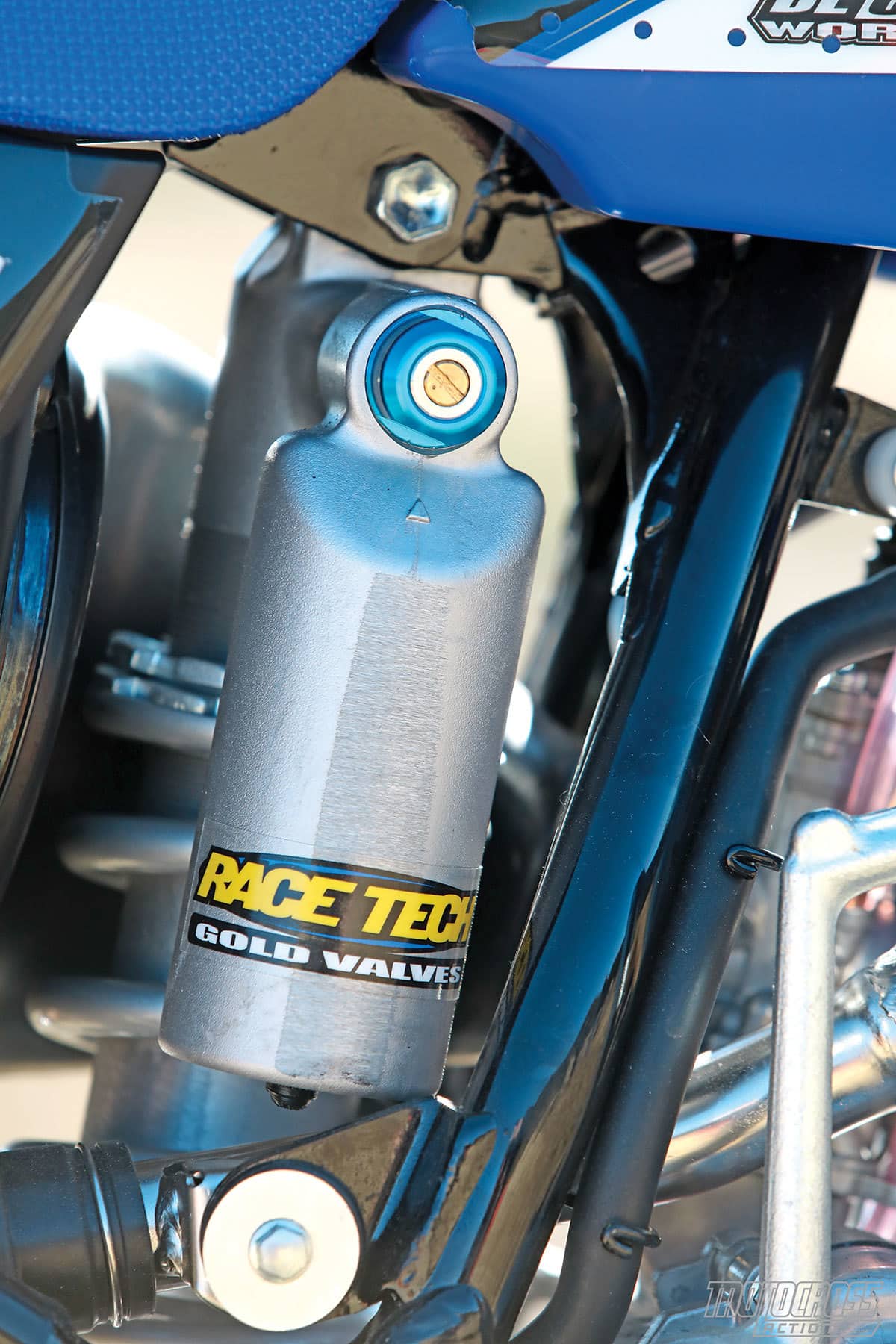 Step two: Since the clutch basket, inner hub and pressure plate were still in good condition, we installed a Hinson clutch plate and spring kit for $199.99. We had the suspension serviced and re-valved by Race Tech for $200 (not including parts). The wheels on the bike were in decent condition, but we decided not to take any chances, so we ordered tried-and-true Tusk wheels ($549.99 for the pair).
Step three: To button up the bike we put in a Uni air filter ($26.95) and added Renthal bars ($79.95) and grips ($12.95), a Supersprox sprocket ($69.95 rear, $17.95 front) and a Decal Works graphics kit. We did splurge on oversized, titanium Scar footpegs ($371.66). The new grand total was $3560.90.
Okay, maybe we went overboard, but our goal was to show you that even if you go whole hog, you can still come out cheaper than a new bike. The 2017 YZ85 and RM85 cost $4099. The 2017 KX85 costs $4349, and the 2017 KTM 85SX and TC85 cost $5599. Throw out our cylinder porting, head mods, Tusk wheels and high-priced footpegs, and you're sitting right around $2000—and that includes our Craigslist-bought bike.
How was it on the track? We admit that even with the mods, our used YZ85 was not faster than a 2017 KTM 85SX or Husqvarna TC85cc; however, a brand-new 2017 Yamaha YZ85 wasn't going to be faster, either. Since the YZ85 engine has suffered benign neglect from the Yamaha factory for the majority of the last two decades, we didn't have to worry about our old YZ85 being out of date. It should be noted that our updated YZ85 was more than a match for the typical KX85, RM85 or stock YZ85. It could, in the right hands, leave the green, yellow and blue bikes in the dust. This bike felt like new. We made some minor adjustments to the air screw and stiffened up the forks. Other than that, we were in the ballpark with a great-handling machine. Every Junior MXA test rider had a blast on it—and we aren't talking about neophyte mini riders, but full-on racers whose personal bikes are the fastest and greatest Austrian steeds made.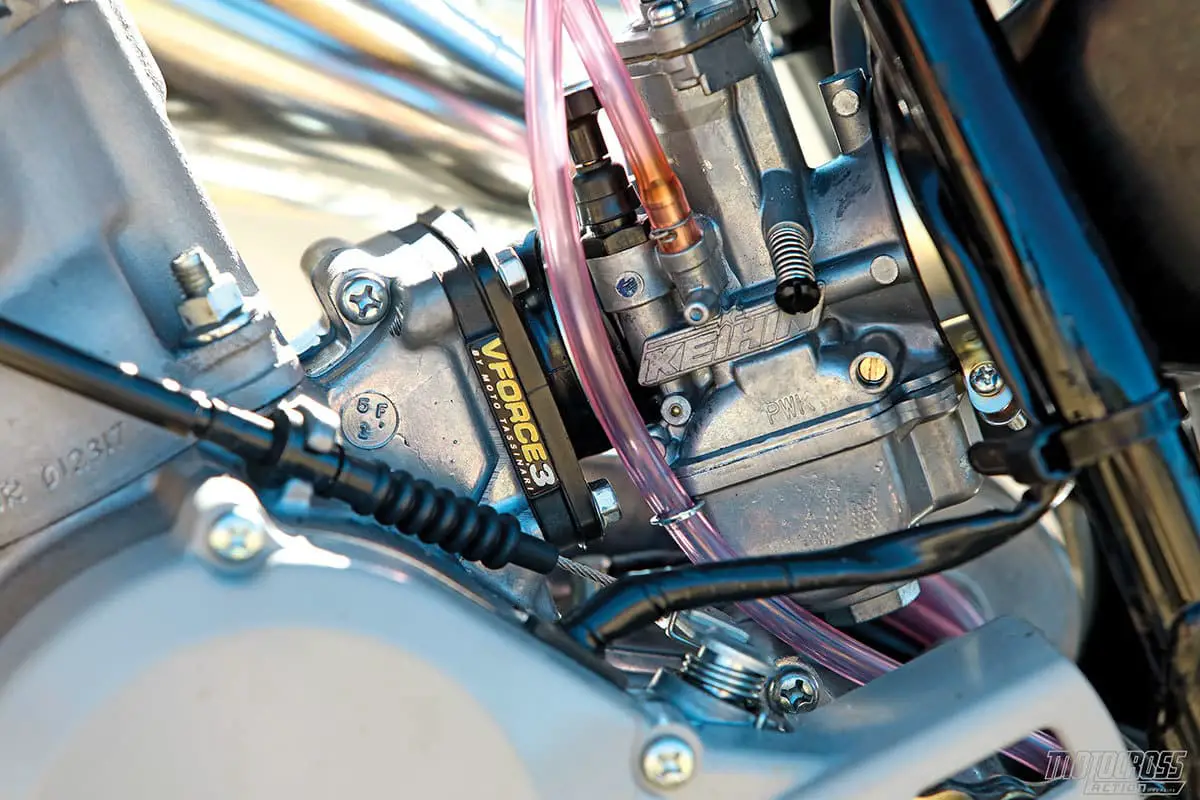 So, what do we think? Be smart. If you're buying a used bike for little Johnny, make sure you inspect it thoroughly. If you don't have the mechanical skills, hire a mechanic to do a once-over on the bike. Spending a fraction of the price to buy a 10-year-old used bike that is almost identical to the ones on the showroom floor today is the wise thing to do. Start out cheap, because if your kid becomes a full-blown motocross fanatic, you'll need all the money you can get.