CHASE SEXTON INJURY REPORT: OUT FOR 2021 HOUSTON SUPERCROSS 3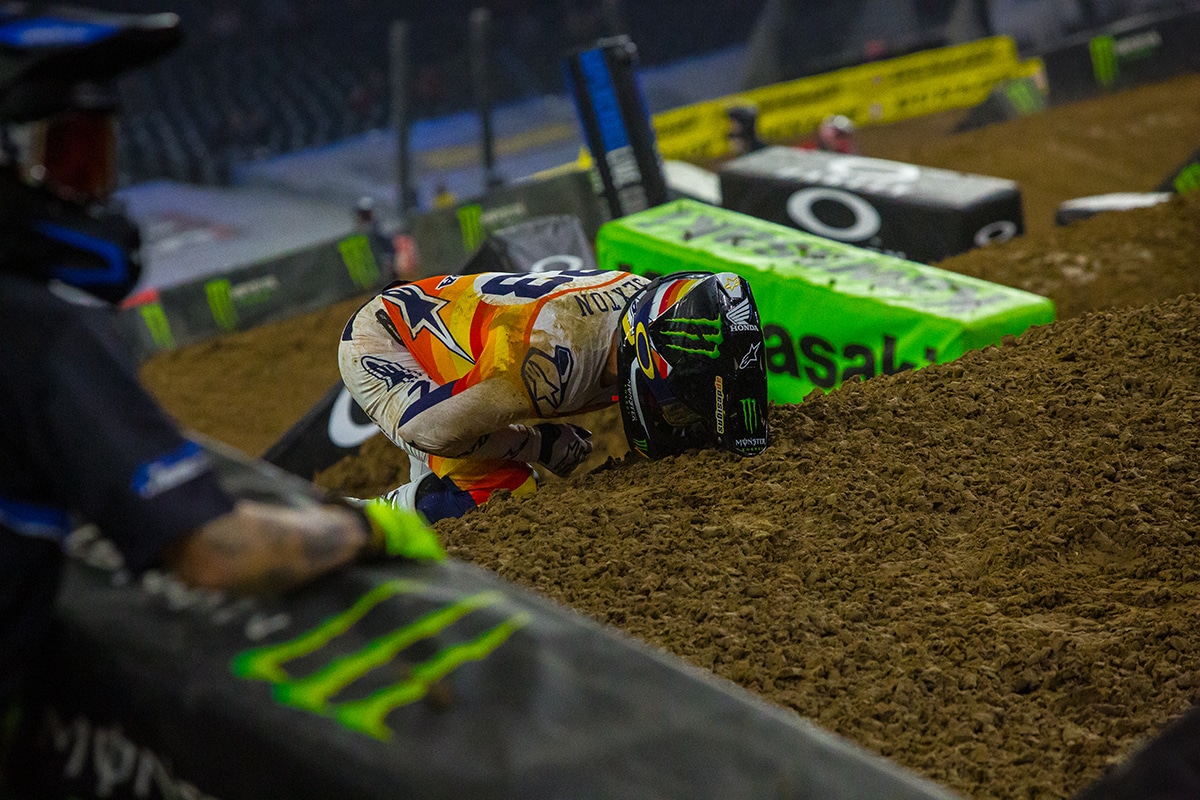 CHASE SEXTON INJURY REPORT: OUT FOR 2021 HOUSTON SUPERCROSS 3
The 2021 Houston Supercross 3 is set to go this Saturday, January 23rd, but unfortunately team HRC Honda's rookie hotshot Chase Sexton will not be on the line. Chase Sexton has shown great speed and potential by winning his 450 Heat race in his second ever 450 Supercross race and then grabbing the holeshot and leading the first six laps of the 450 Main at Houston 2. With stats like this, we can definitely expect big things from Sexton in the future. Sadly, his race on Saturday came to an abrupt end as Chase Sexton swapped on the exit of the sand corner and flew off his bike like a missile into the second jump.
Chase Sexton shared his thoughts via on social media on Wednesday after the Tuesday night race. Chase Sexton:"right now my right shoulder is pretty banged up. Just waiting for further evaluations but hoping it's just deep bruising!" 
Sexton came back onto social media Thursday evening to announce that he will not line up for Round three in Houston. Chase said: "I've been having problems with my right shoulder being weak and limited range of motion. Getting MRI done tomorrow back in Florida to see if there is any damage done internally. Hoping to be back next weekend at 100% for Indianapolis."
Chase will be missed this weekend, but there's no doubt that some of the other riders on the line in the 450 class are happy to have one less player in the mix this Saturday. People say it every year, but it feels this is the fastest and most heavily contested 450 class ever. The results have flip flopped Round 1 to Round 2 making the points chase even tighter than usual. Now, only 7-points separate Justin Barcia who's first and Cooper Webb who's eighth in the 450SX point standings. Click the link below for more of MXA's coverage on the 2021 Houston Supercross #3.
After winning his first 450 Heat race, Chase Sexton grabbed the holeshot and was leading for six laps until he went down exiting the sand section.  
Chase Sexton getting up from his big crash.