FIVE QUESTIONS WITH CHRIS HOWELL

Click on image to enlarge
Chris Howell (222) keeping up with the pack.
By Kyoshi Becker
Chris Howell is a struggling privateer from Spokane Valley, Washington. He was able to get the holeshot in the first 250 Supercross heat at round six in San Diego.
What are your thoughts on the season so far? The season has been pretty good so far. I've qualified for four out of the five main events so far. Missed Oakland as I crashed in the heat race and hurt my hand. Didn't quite get into the LCQ as my hand was bugging me, but so far, so good.
What bike did you ride prior to the Husqvarna? I came off of a Yamaha last year.
Which bike do you prefer? The Husqvarna is as good as it gets. It handles good, the power is there. Overall it is a solid bike.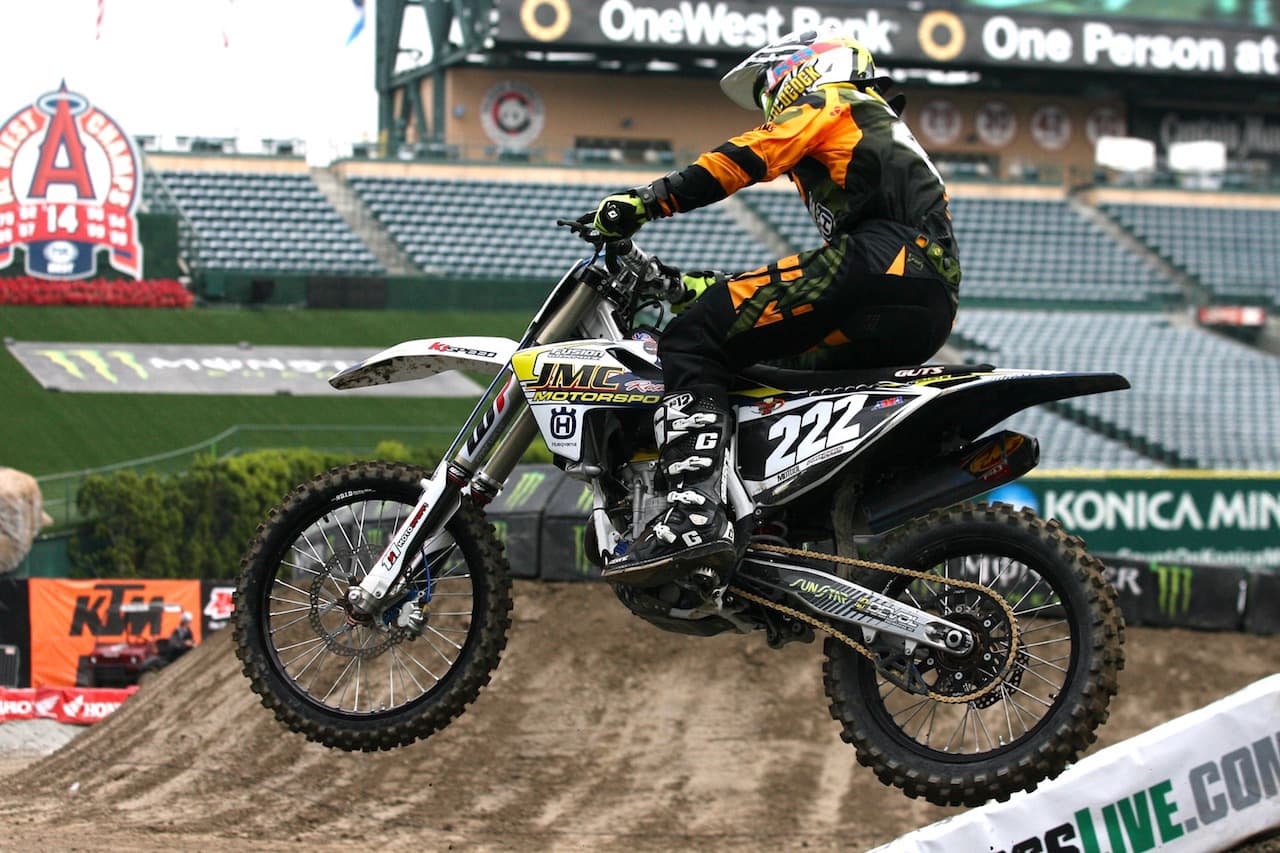 Chris in timed qualifying at Anaheim 2.
What was your opinion of the really long start in Phoenix? The start was gnarly. It was long and big and we grabbed a bunch of gears. I think it was safer because we got to spread out a bit and we aren't coming into the corner in this huge group and I don't recall anyone crashing in the third turn.
How long have you been with JMC Motorsports? This is my first year with JMC. My team manager has really helped out and put a team together, our main sponsors helped us out with some bikes.
How many years have you been racing Supercross? This is my 5th year riding Supercross. I raced the 450 class for two years and just rode to make night shows, then dropped down to the 250 class in 2014 and it is going good.