CHRISTIAN CRAIG INJURED | OUT FOR ENTIRE OUTDOOR SEASON
Christian Craig rides back to the pits after his hard get-off in the first moto at Glen Helen.
In moto one of the 2018 Glen Helen outdoor National, Christian Craig scored the holeshot aboard his 2018 Honda CRF450, with Ken Roczen in tow. On the opening lap, Craig went down hard and was slow to remount. He was forced to withdraw from the race and sit out the remainder of the day with an injured left knee.
Craig visited the doctor the day after his injury, where it was confirmed that he had torn his ACL and will require surgery. This means he will be sidelined for the rest of the 2019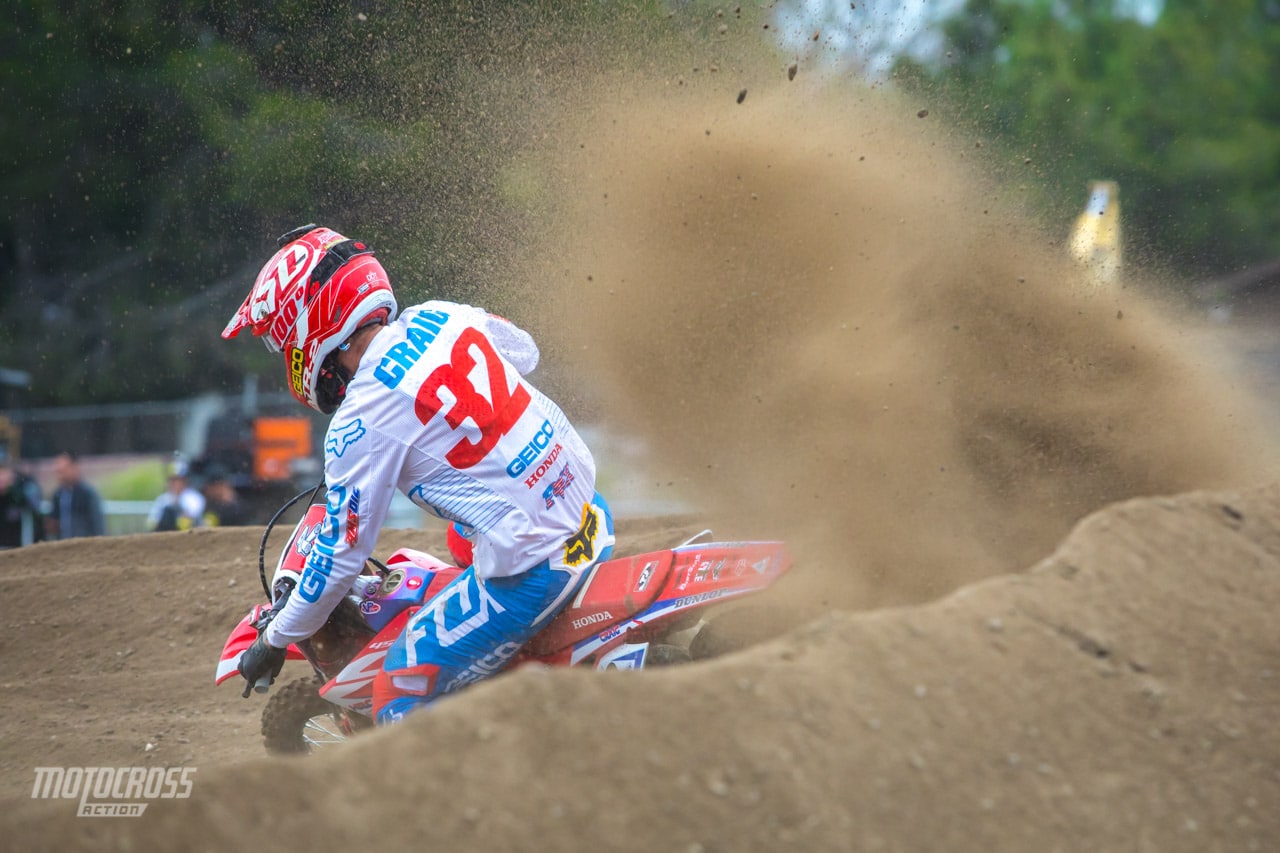 Christian in the first practice at Glen Helen. 
Christian commented about his day and injury: "It didn't go at all how I had hoped, obviously. I felt pretty good all day, qualifying sixth and getting the holeshot in the first moto. Halfway through the first lap, I went down pretty hard and instantly knew my knee was hurt. I'm just so bummed because this is the third year in a row that I've gotten hurt here and it's frustrating. Rather than feel sorry for myself, I'm going to work on coming back stronger. Thank you to everyone for expressing concern, and huge thanks to the team for the opportunity this year!"