CLASSIC MOTOCROSS IRON: 1961 JAWA 250 TYPE 554 ISDT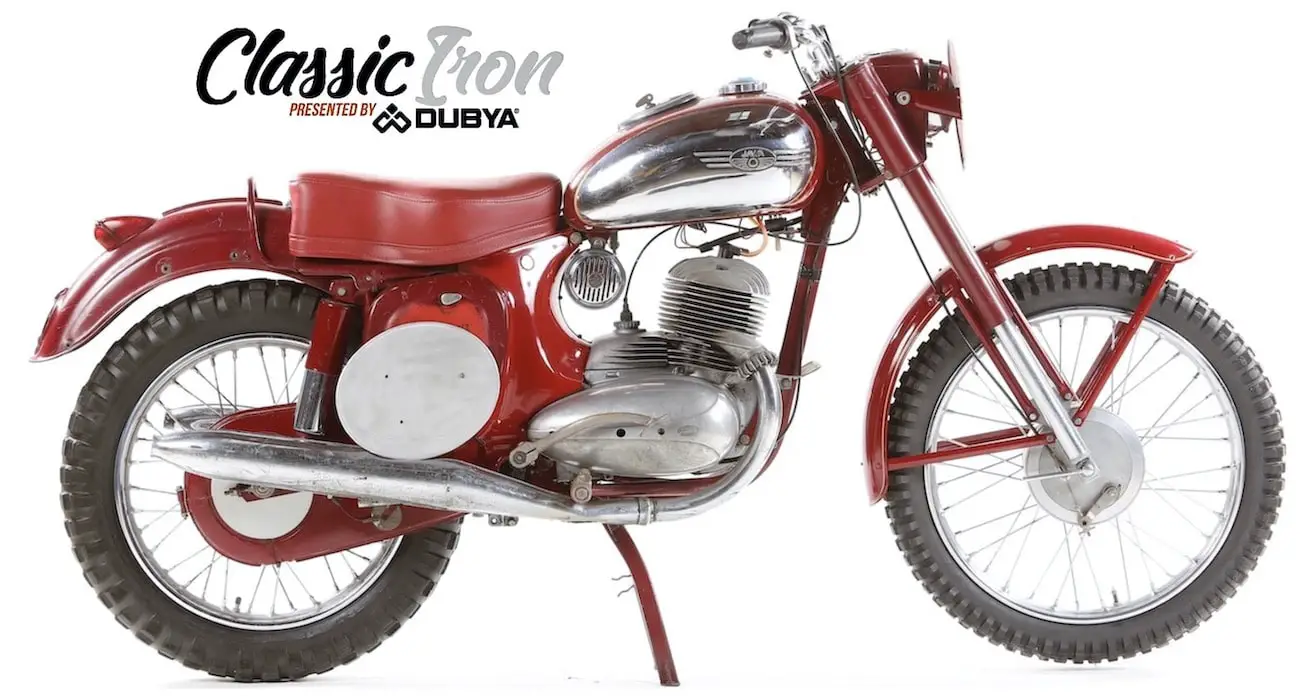 By Tom White
Jawa was founded in Prague, Czechoslovakia, in 1929 by Frantisek Janecek; however, Janecek didn't build his first motorcycle; instead, he bought the motorcycle division of Wanderer. Wanderer was a German manufacturer that made bikes as early as 1902 but eventually became an automobile manufacturer. When Wanderer got into financial trouble, the German Dresdner Bank sold the motorcycle division to Janecek, while the automobile division was sold to Auto Union. During the Second World War, the Wanderer/Auto Union factory was bombed to ashes and Auto Union dropped the Wanderer brand and focused on DKW and Audi cars.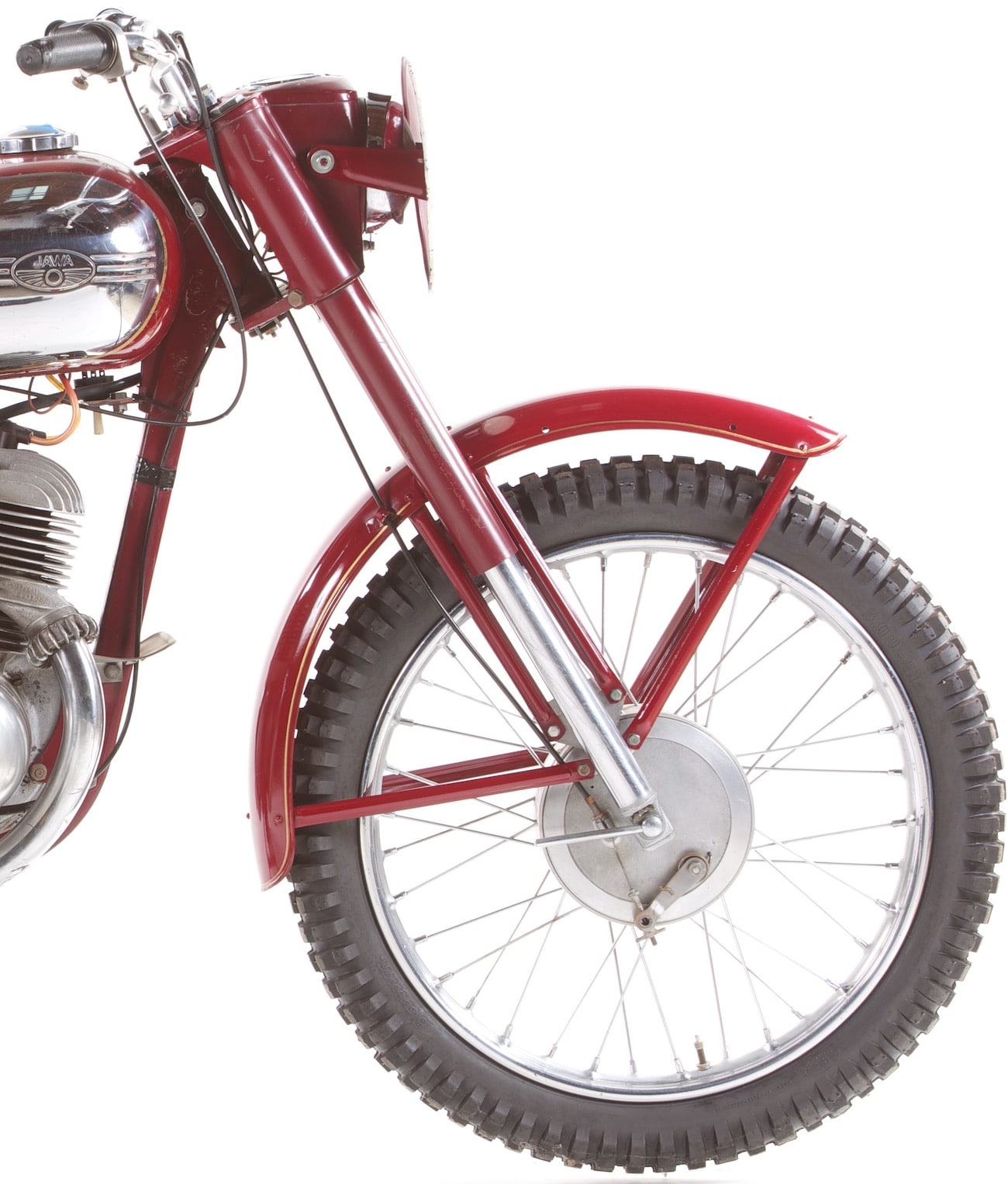 After Frantisek Janecek bought Wanderer, he changed the name to Jawa by combining the first two letters of Janecek and Wanderer. In 1949 the communist commissars in Czechoslovakia forced Jawa to merge with rivals CZ and Eso. To distinguish between the three brands, Jawa focused on off-road racing (although it was still successful in motocross), while CZ became well-known for its powerful, two-stroke, motocross bikes. Eso built a reputation for speedway engines. During the 1960s, CZ would become the dominant force in motocross, winning seven World Motocross Championships.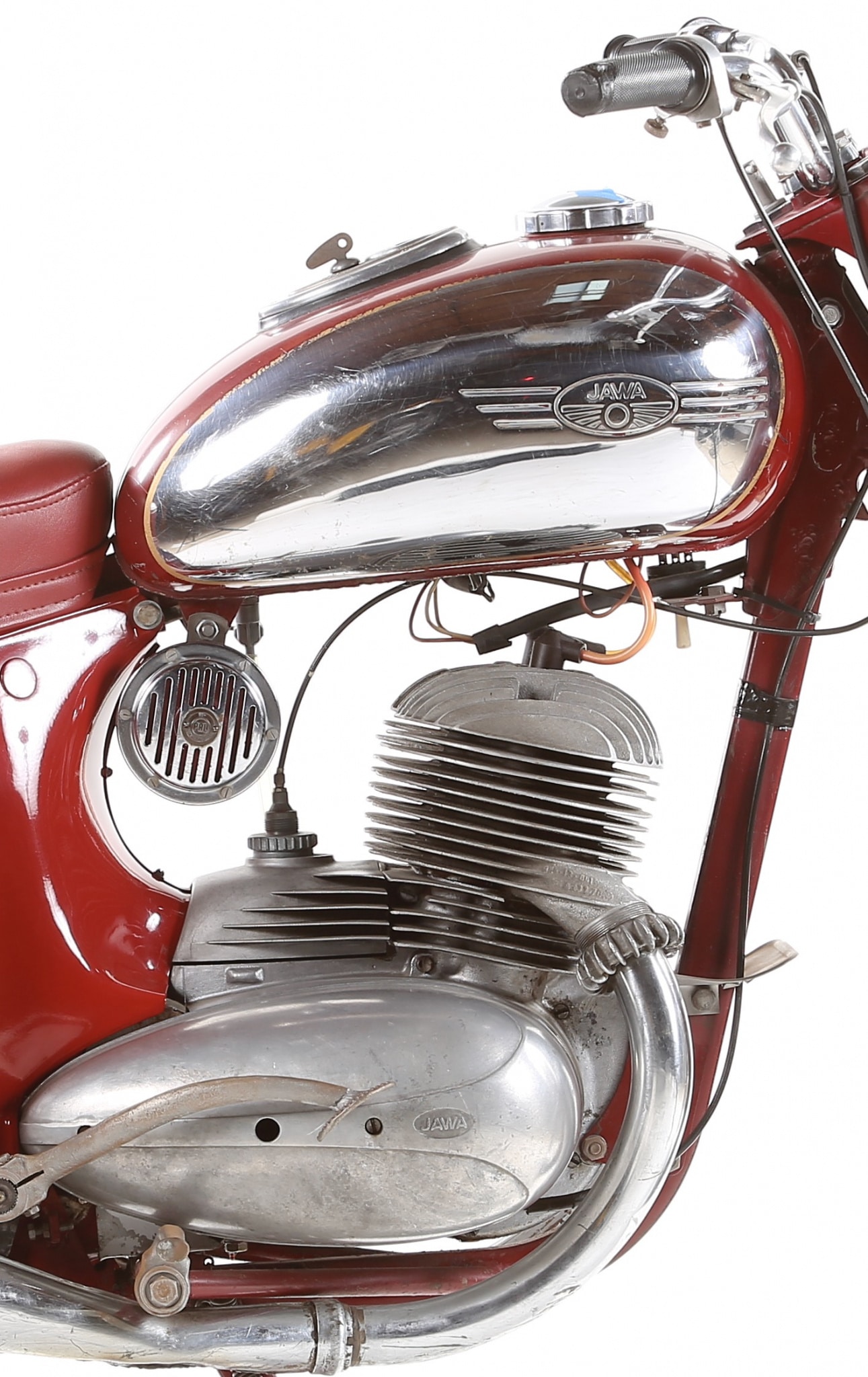 Meanwhile, Jawa was dominating the International Six-Day Trials (ISDT), winning its first International Six Days Trial in 1947 and going on to take six more overall titles from 1947 to 1962. The Jawa 250 Type 554 ISDT model shown here is a 1961 model. It was based on the street-worthy Jawa 353 that was so popular that it was also built in India and China under license. 
The off-road version of the 353, the Type 554 ISDT, featured a single downtube frame with a stamped center section that housed the airbox and toolbox. Equipped with a large-diameter front wheel, smaller seat and nacelle-type headlight, the 553 weighed over 300 pounds. The twin-cylinder, twin-pipe, 248.5cc engine fired as a twingle and operated through a four-speed transmission.
If you look closely, you can see the top of the Jikov carb peeking out through the aluminum cover behind the cylinder. The fuel tank had a capacity of 2.97 gallons and housed a console with a switch box and ammeter. The kickstart lever and the gear levers were mounted on the same shaft but worked independently.  
Jawa motorcycles fell on hard times after the Berlin Wall came down, but Indian-based Mahindra signed a licensing deal in 2018 to sell retro-themed Jawas for the Indian domestic street market.