CLASSIC MOTOCROSS IRON: 1966 HUSQVARNA 360 VIKING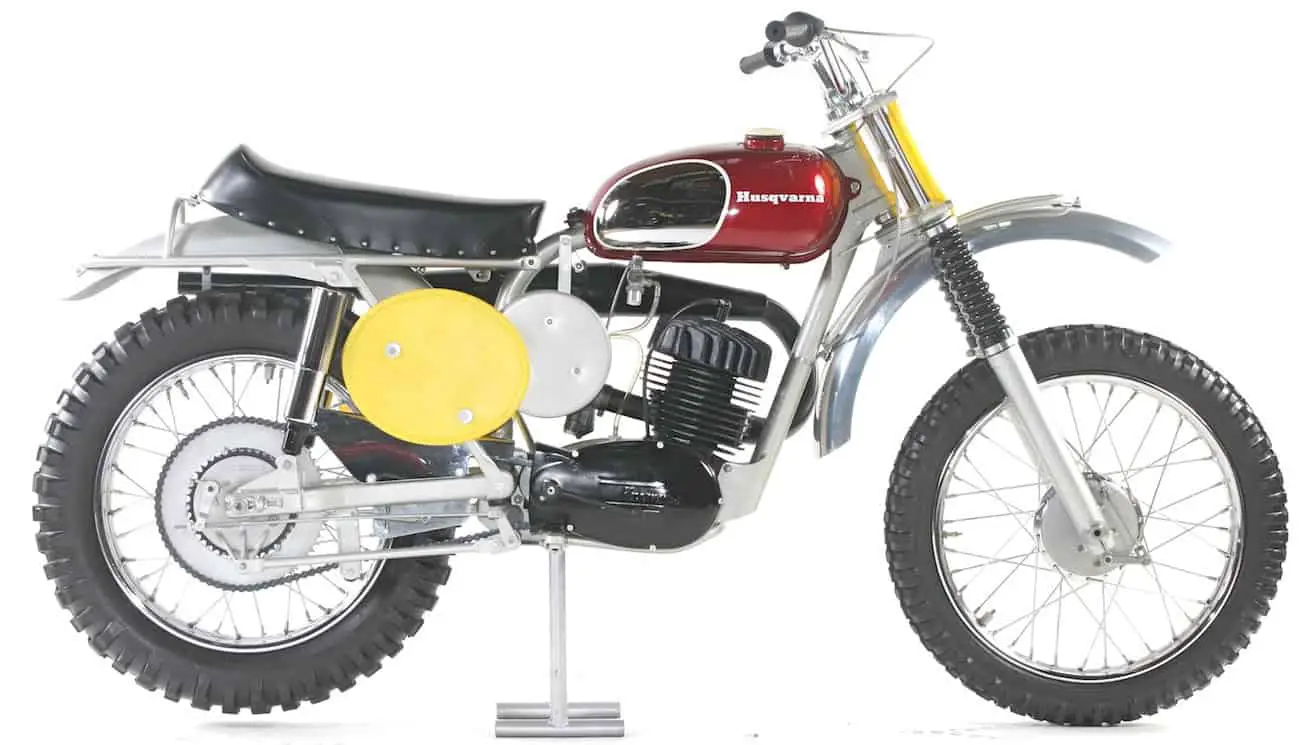 By Tom White
Two-strokes made their first impact in the 250 class, where the woefully underpowered four-strokes quickly succumbed to the light weight and snappy response of the 250 offerings of CZ, Greeves and Husqvarna. But the naysayers claimed that two-strokes would never dominate the 500 class, for three reasons:
(1) The limited metallurgy of the day wasn't conducive to two-stroke longevity (and a bigger piston only meant a shorter lifespan).
(2) A 500cc four-stroke could pump out more horsepower than a 360cc two-stroke.
(3) BSA, who owned the 500 World Championship, was ready to unleash titanium frames, ultra-lightweight engines and Jeff Smith on the horde of ring-dings.
Husqvarna had historically been part of the four-stroke power elite. Swede Rolf Tibblin had won the 1963 500 World Championship on a specially built Husky thumper that was never put into production. In 1963, the best two-stroke was in ninth place and no two-strokes finished in the top ten in 1964. It wasn't until 1965 that the first two-stroke appeared on a 500cc podium when Czech-built CZ's were second and third behind Jeff Smith on the four-stroke BSA. One year later, CZ-mounted Paul Friedrichs and Rolf Tibblin won nine of 14 500 GPs between them, signaling the end of four-stroke dominance.
Where was Husqvarna? They had pulled out of the 500 class to concentrate on building a competitive 250cc two-stroke for Torsten Hallman. That move paid off with back-to-back 250 World Championships in '66 and '67. Husky then used its 250cc development program to launch the 1966 Husqvarna 360 Viking. The Open class Husky was based on Torsten Hallman's 250. Its 78.5mm by 72mm bore and stroke engine pumped out 37 horsepower (according to the brochure) via a 32mm Bing. As it sat, the 1966 Husky 360 weighed only 215 pounds.
The 360 retailed for $1150 back in 1966. This one remaining Viking was restored to out-of-the-crate condition by John Lefevre is valued at $25,000 and can be seen at the Early Years of Motocross Museum. Only ten 1966 Husqvarna 360 Vikings were imported to the USA. Only one still exists (two if you count the one that Husky importer Edison Dye cut up to use as the prototype for his Dye Rebel 500). Approximately 100 250cc Crosses were imported to the U.S. in 1966. The 250's and 360's are nearly identical in appearance. The Husky 250 has eight fins on the cylinder, while the 360 has ten fins. The flat airbox, 19-inch front wheel and two-bolt steel handlebar mounts are other unique features of the 1966 model.
To see more vintage motocross bikes go to the Early Years of Motocross Museum site at www.earlyyearsofmx.com