CLASSIC MOTOCROSS IRON: 1967 BULTACO MK II 250 PURSANG BOAT TAIL
The MK II Pursang first appeared in the spring of 1967, and it would be a major change from the Rickman-inspired MK I Pursang. From the outside, the engine appeared similar, but the polished engine cases were expanded to house an all-new five-speed transmission, and the crankshaft was now supported by three main bearings. The MK II frame had a single downtube that split under the front of the engine. The wheelbase had been extended over 2 inches, and the bold red bodywork was distinctively square, leading many riders to call the Pursang the "Boat Tail" for its similarity to a Chris Craft runabout. Both a motocross model (21-inch front wheel) and a scrambles model (19-inch front wheel) were imported to the United States.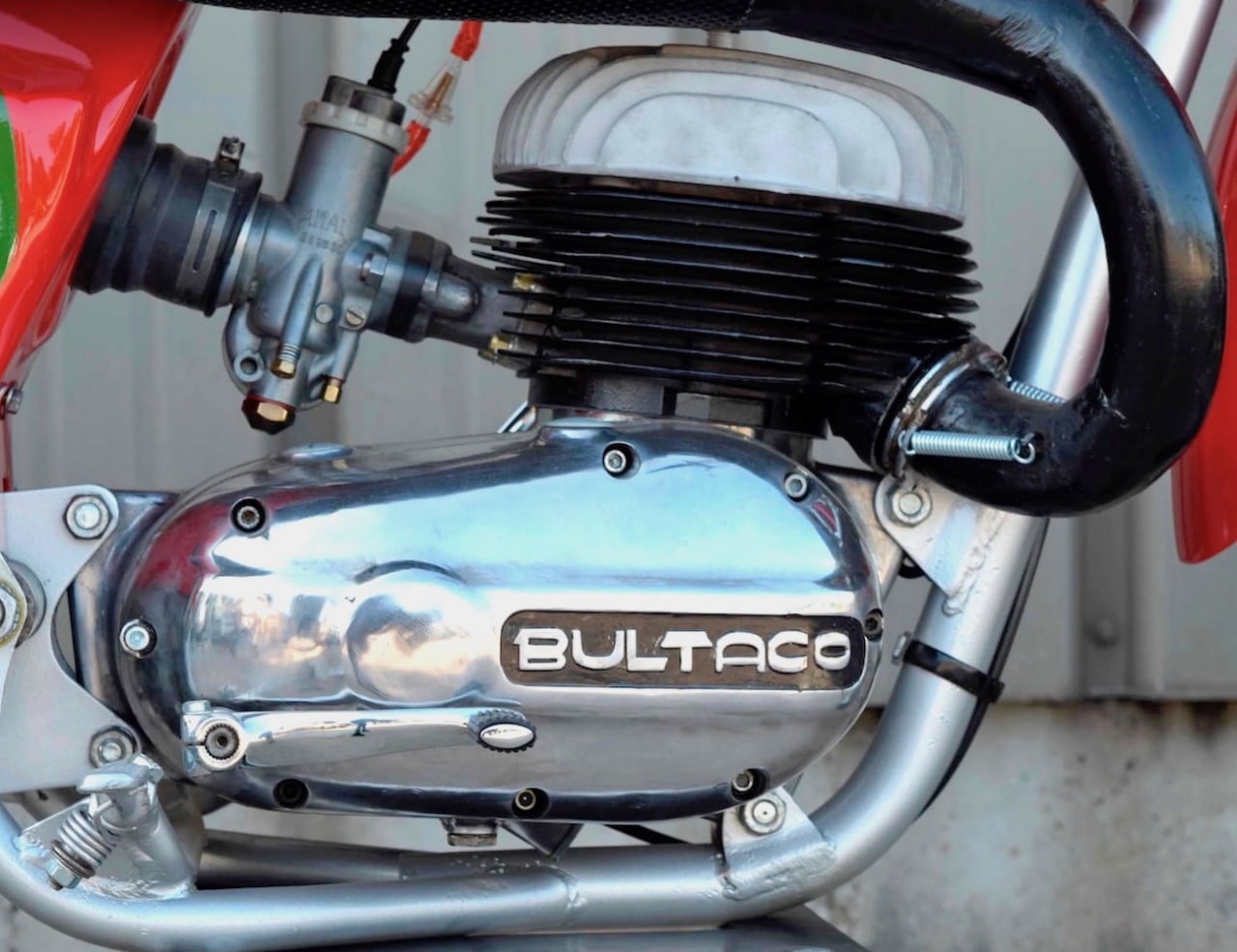 For motocross, it could easily be argued that Bultaco went the wrong direction, as the increased power was rather peaky, and the longer wheelbase made quick changes of directions difficult. Fortunately, this proved to be just what American scrambles riders wanted for their higher speeds and smoother tracks. Out of the crate, the MK II put out 34 horsepower, a good five horsepower more than many of its European competitors. The fiberglass bodywork was absolutely beautiful, but was easily damaged the first time the rider fell down. The high pipe also overheated the rider's right leg and would give way the next year to a low pipe.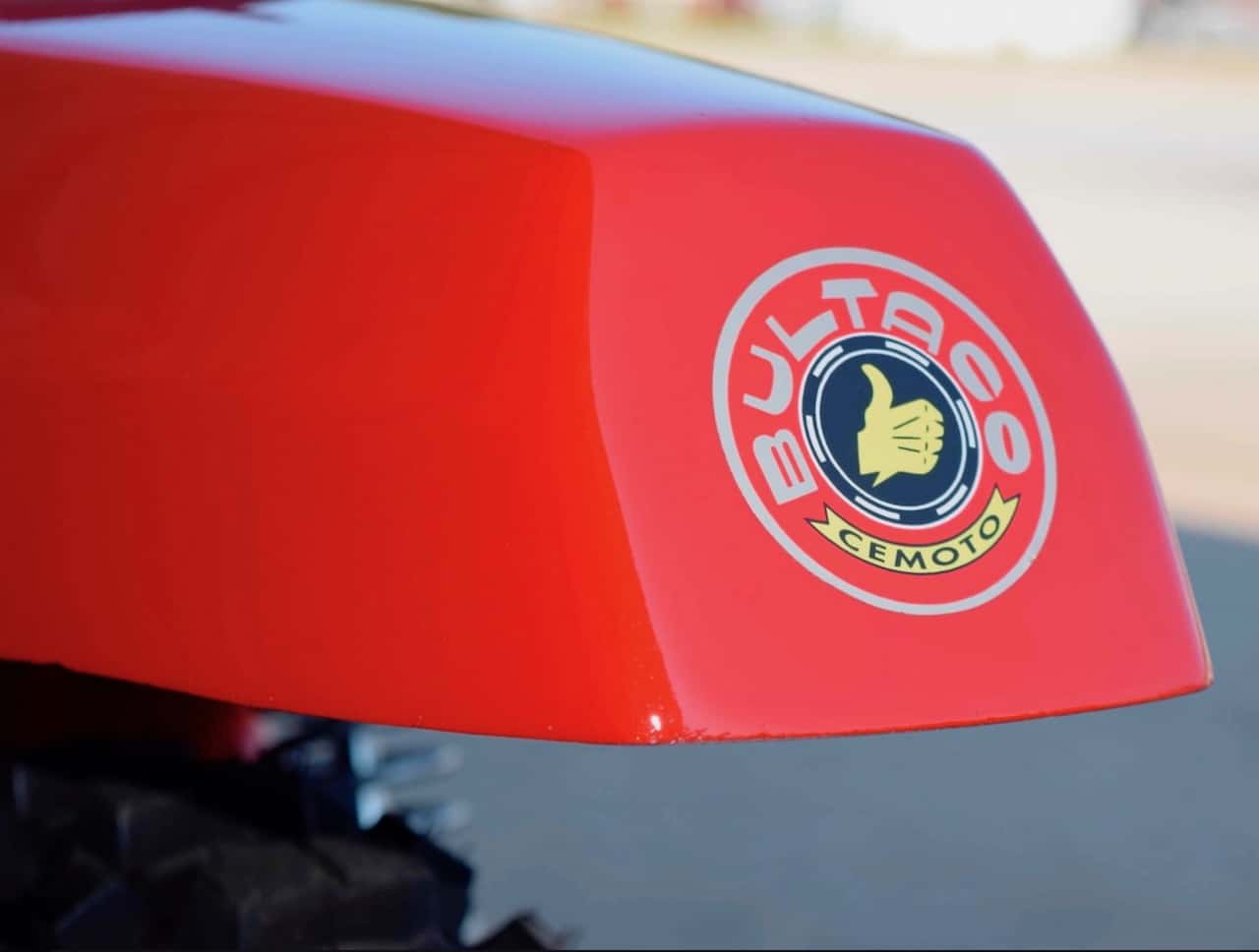 The top Bultaco rider of the Boat Tail era was Belgian rider Marcel Weirtz. Weirtz was among the contingent of European riders who competed in the early Inter-Am's starting in 1967 and was always a front runner for Bultaco, finishing as high as second in 1968 at the Pepperell Inter-Am event. Boat Tails were beautiful and fast, but not always reliable. (Possibly because the Bultacos were built in a Spanish factory with dirt floors.)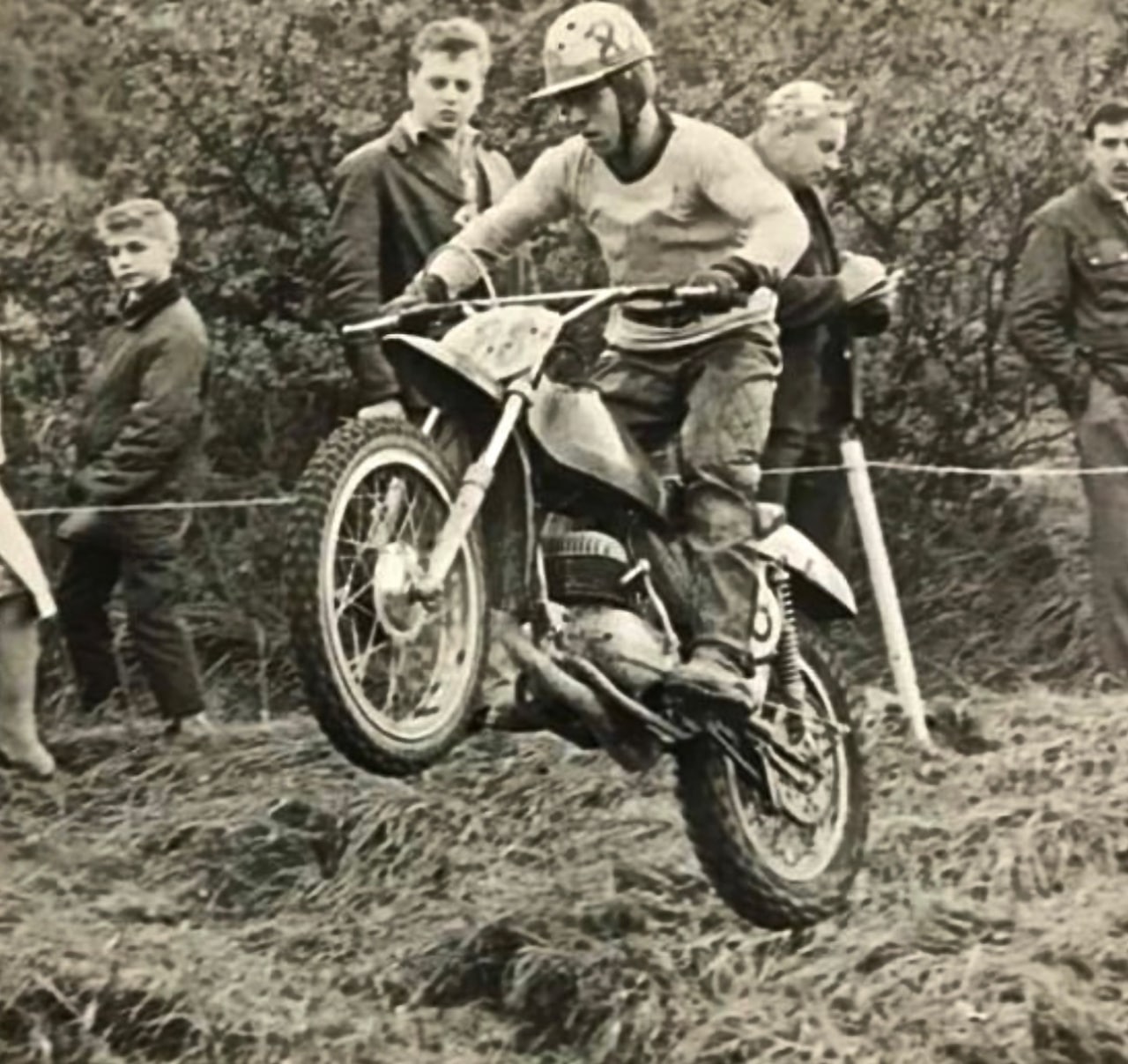 Marcel Wiertz.
Suggested retail in 1967 was $895. Though the early Pursangs are not on the top of most vintage racer's wish lists, they should be on the top of any early motocross collector. The Boat Tails are beautiful, and a near perfect one just sold for $12,000 at auction. Collectors need to look for the bold red fiberglass gas tank, fenders and side panels. Any collector would love to see the original Betor forks and shocks. Also, an original bike should come equipped with an Amal Concentric carburetor. The best of all worlds is finding an MK II with its original high pipe and attached heat shield. Our sample came from the Early Years of Motocross Museum.
For more info on classic bikes go to www.earlyyearsofmx.com