CLASSIC MOTOCROSS IRON: 1969 CZ 360 TYPE 969 SIDE-PIPE
East German Paul Friedrichs won three consecutive 500cc World Motocross Championships (1966-1968) on a CZ 360. With a record like that, any serious American motocrosser of the era would have been drawn to the Type 969/01 like a moth to a flame. In almost every way, the CZ production bike resembled the factory machine, and that included problem areas like the dual-plug ignition (that jumped timing easily), Jikov carb (that flooded easily) and propensity towards heavy vibration. Even with its flaws, the CZ 360 was bulletproof and fast when put in capable hands like those of Paul Friedrichs or Brad Lackey.
CZ was founded in Strakonice, Czechoslovakia, in 1919 as a weapons manufacturer. In fact, the acronym CZ stands for Ceska Zbrojowka, which translates into Czechoslovakian Weapons Factory. It wasn't until 1932 that CZ started building motorcycles, the first being a 76cc machine called the Cactus. After WWII, the communist commissars merged CZ with archrival Jawa. CZ would manufacture motorcycles for street, trials, enduro and road racing, but it was in motocross where they flourished.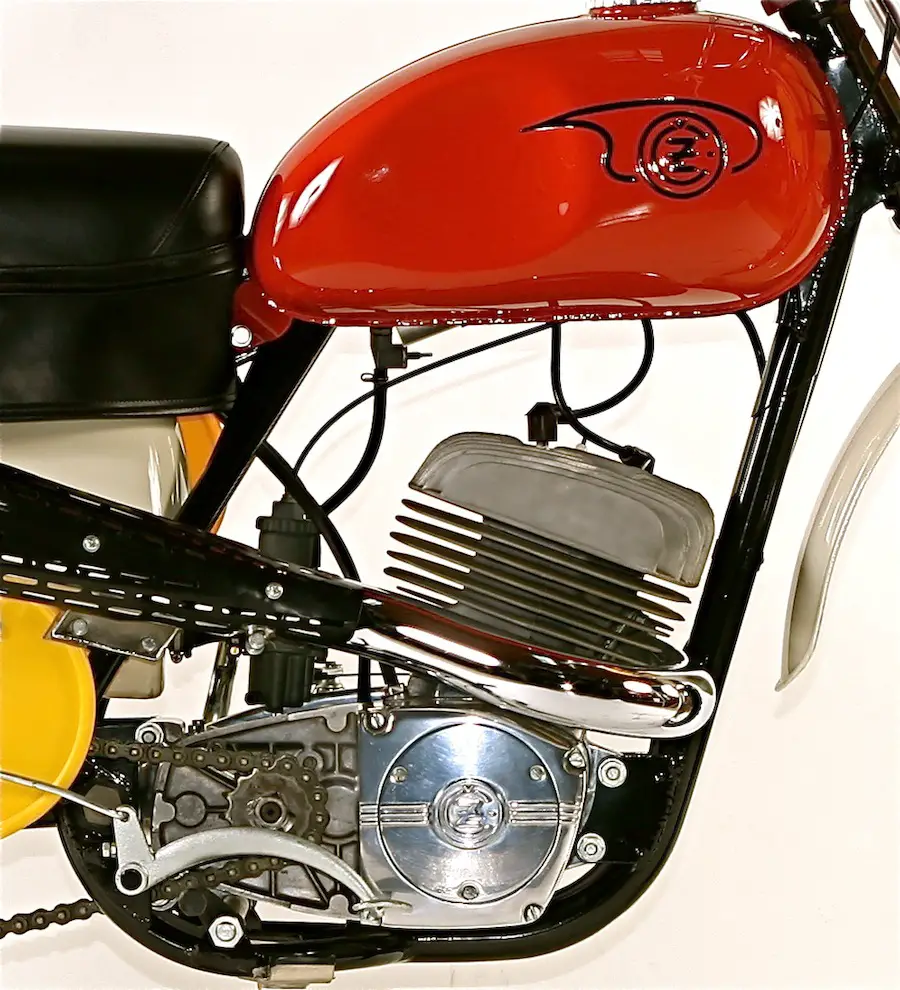 Joel Robert, Paul Friedrichs, Guennady Moisseev, Jaroslav Falta, Sylvain Geboers, Roger DeCoster, Dave Bickers, Zdenek Velky, Vlastimil Valek, Jiri Stodulka, Tony DiStefano and Brad Lackey all raced CZs. CZ's innovative two-strokes changed the sport and earned them seven World Motocross Championships. Unfortunately for them, CZ's technology languished under communism, and CZ withdrew from motocross competition at the end of the 1983 season. Today, the CZ factories produce gear boxes for Skoda automobiles, motorcycle chains and guns.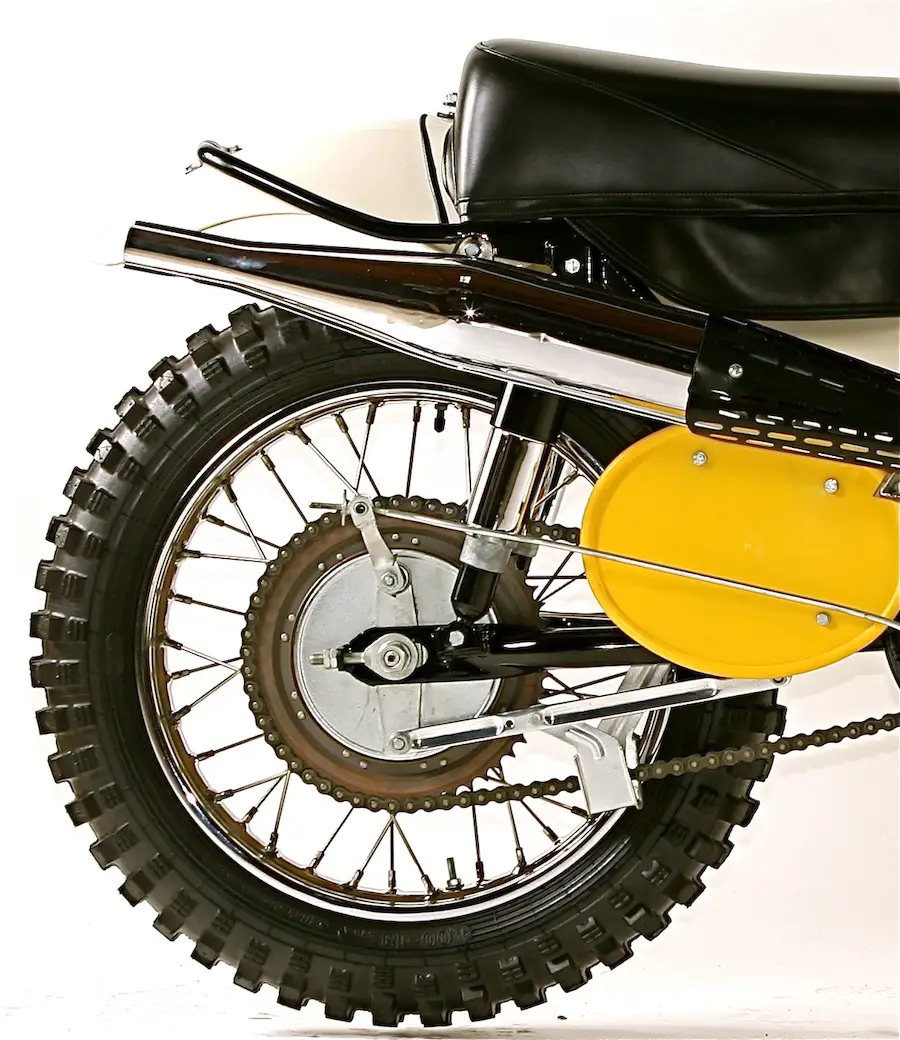 Its 360cc engine featured a 10:1 compression ratio and hit 34 horsepower at 6400 rpm. The dry weight was 235 pounds. It used a dry clutch as opposed to the more common wet clutch configuration. In 1969 a CZ 360 came with a spare parts kit from the dealer. This included a piston kit, chain, levers, connecting rod, gaskets, coil and cables. CZ included the spares because CZ dealerships weren't plentiful in 1969. In later years, CZ's still came with the spare parts kit, but the dealers didn't give them to their customers, but instead put them on their parts shelves. The retail price for the 1969 CZ 360 was $1325 (the 1969 CZ 250 cost $1074).
At  a $1325 suggested retail, the CZ 360 was expensive, but incredibly reliable. However, thee initial cost didn't take into account that most American riders switched the Jikov to a Mikuni and the Pal shocks for Girlings. Don't pay more than $3000 for a good core (yet to be restored) or $7000 for a nicely restored example.
For the serious motorcycle collector, original standard components are critical. On the 1969 CZ 360, it is important to find an example with a good original high pipe—as the '69 was often called the "side-pipe." As with all CZs, a flawless stock steel tank, steel front fender, and original fiberglass rear fender and air box are critical. The Jikov carb is a must, but it is hard to find because very few CZ riders kept them on the bike when it was new.
For more info on classic bikes go to www.earlyyearsofmx.com