CLASSIC MOTOCROSS IRON: 1971 OSSA 250 STILETTO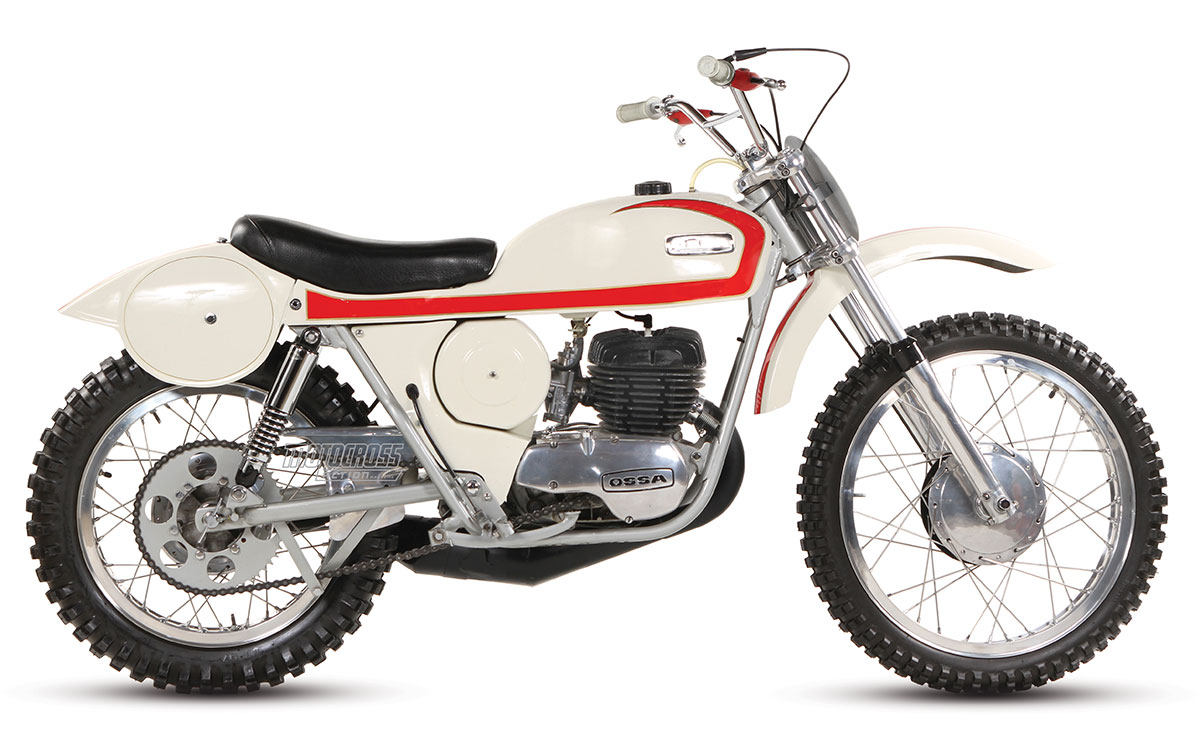 BY TOM WHITE
Put a little luck on your side." This slogan, along with the memorable four-leaf clover insignia, was the hallmark of the Spanish Ossa brand. Ossa got its start in 1924 making cinematographic equipment (mostly film projectors) under the name Orpheo Sincronia Sociedad Anomina (OSSA). Ossa's famous four-leaf clover emblem isn't actually a four-leaf clover; it is the escapement mechanism of a film projector. Before WWII, Ossa founder Manuel Giro was the Spanish sidecar champion, along with his co-pilot Francisco Bulto (who would later found Bultaco). After World War II, with improved two-stroke engine technology obtained by the Allies from DKW as war reparation from Germany, Ossa began producing two-stroke motorcycles. Its first mass-produced model was introduced in 1949.
The Ossa Stiletto was a much-admired bike in the 1970s, although Ossa's motocross effort in the USA was minimal with the exceptions of riders Barry Higgins in 1970, John DeSoto in 1971 and Marty Moates in 1977. The 1971 Stiletto had an all-new five-speed transmission, and when combined with the torquey engine, the power was perfect for almost any situation. The saddle position was low, and the location of the pegs and handlebars was just right. The very Spanish-handling chassis, highlighted by a push at corner apex, was complemented with well-tuned Betor forks and rear suspension units.
As was the Spanish habit of the time, the bodywork and fenders were fiberglass. Though extremely fragile, they were elegantly finished with gold and red striping. Spanish motorcycles could always be identified by their highly polished engines cases, forks, hubs and Akront rims.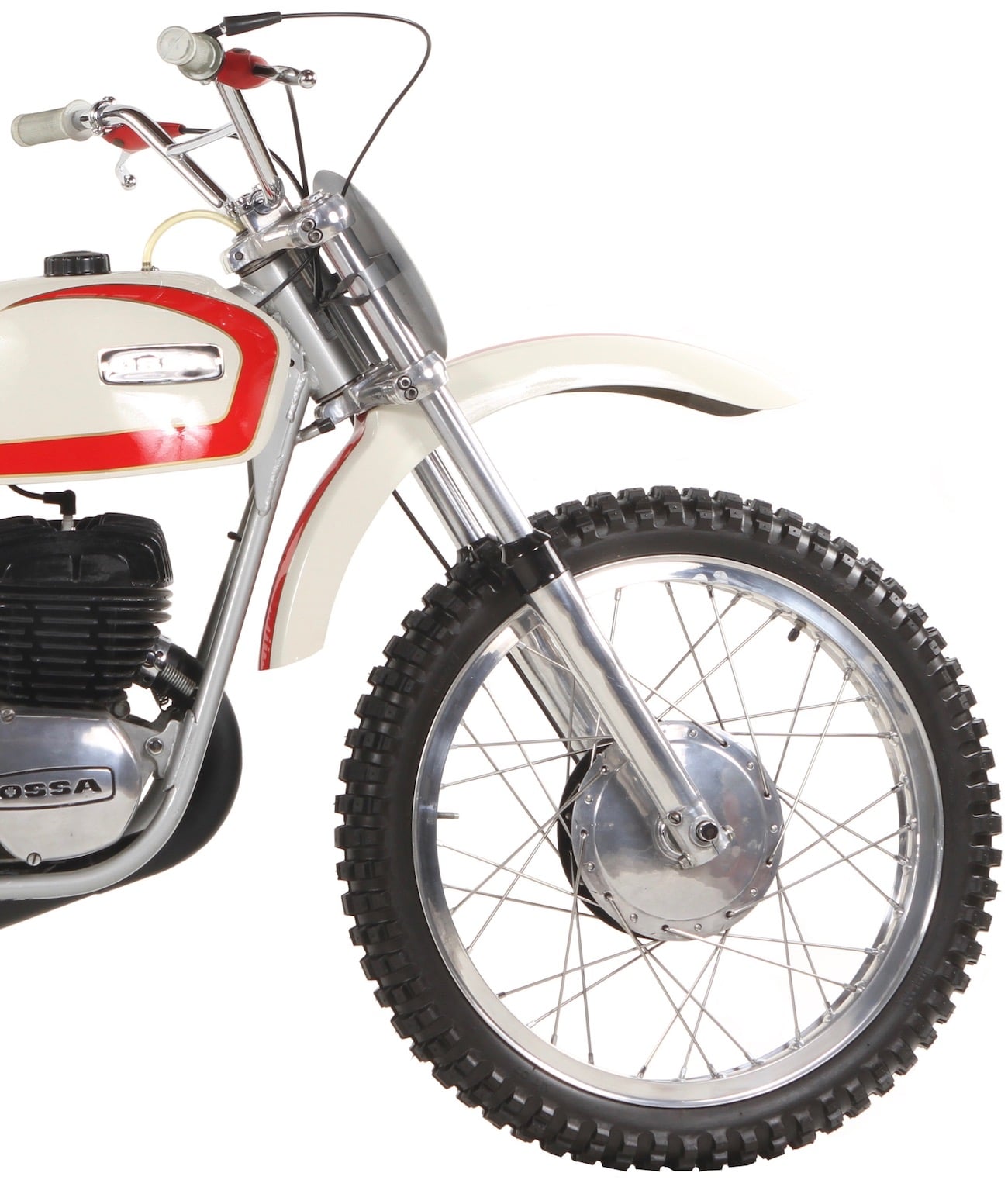 Spain was beset by labor strikes in the 1980s, and Ossa was forced into a labor cooperative. When that failed, the company entered into an ill-fated joint venture with Bultaco. In 1985, Ossa's factory was shuttered, but 15 years later an investment group purchased the Ossa trademark and began producing Ossa trials and enduro models again. In a game of musical chairs, Ossa was merged with Gas Gas in 2014, but then Gas Gas was absorbed by the Torrot Group in 2015 (Ossa was not part of the deal and closed down again). When the music stopped, Gas Gas was bought by KTM in late 2019, and now Ossa is looking for new life.