CLASSIC MOTOCROSS IRON: 1971 RICKMAN HODAKA WEBCO 125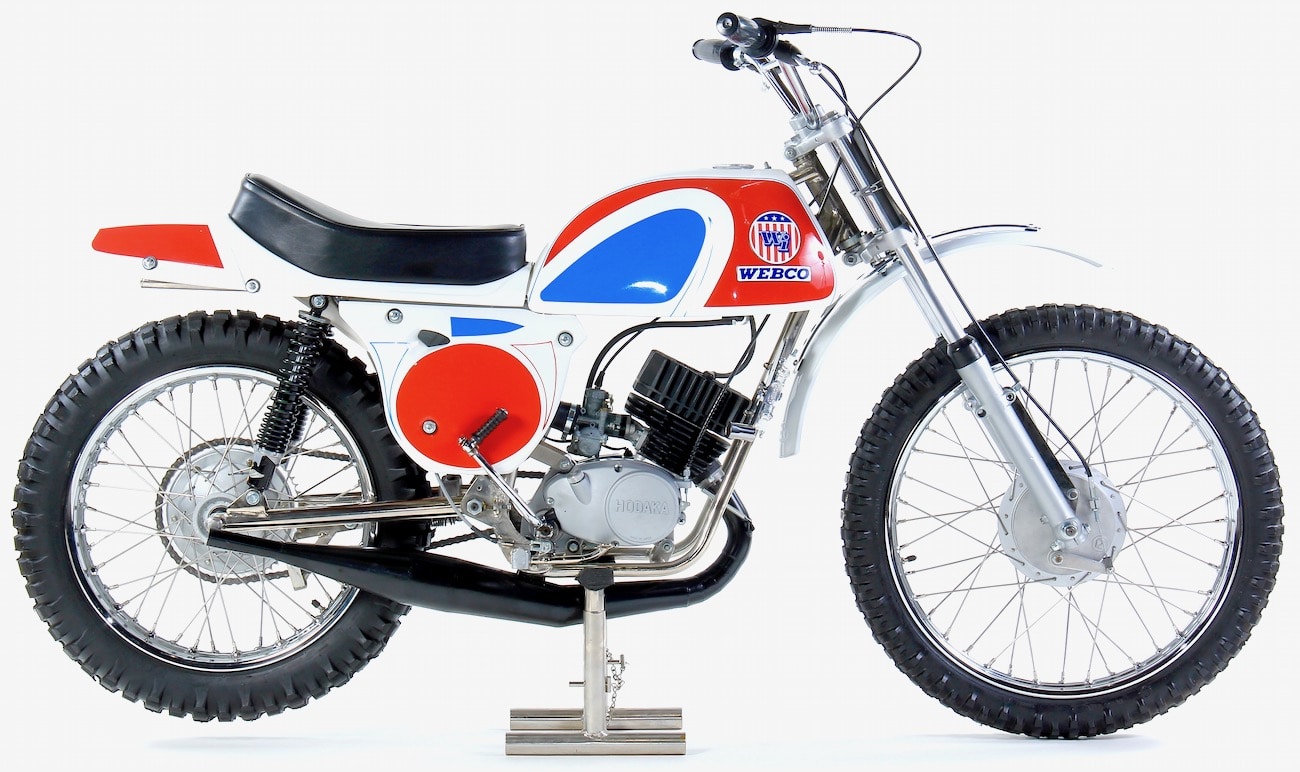 By Tom White
In the 1960s and 1970s, Webco was the leading parts supplier of the trickest aftermarket parts to enhance the performance of anything from an AJS to a Zundapp. Webco, based in Venice, California, figured that the best way to promote sales of its 125cc top-end kit for the Hodaka Super Rat 100 was to build a project motocross bike. Jeff Heininger, son of Webco founder Tom Heininger, contacted Modern Cycle magazine about the idea of a project bike, and the magazine immediately agreed to test it.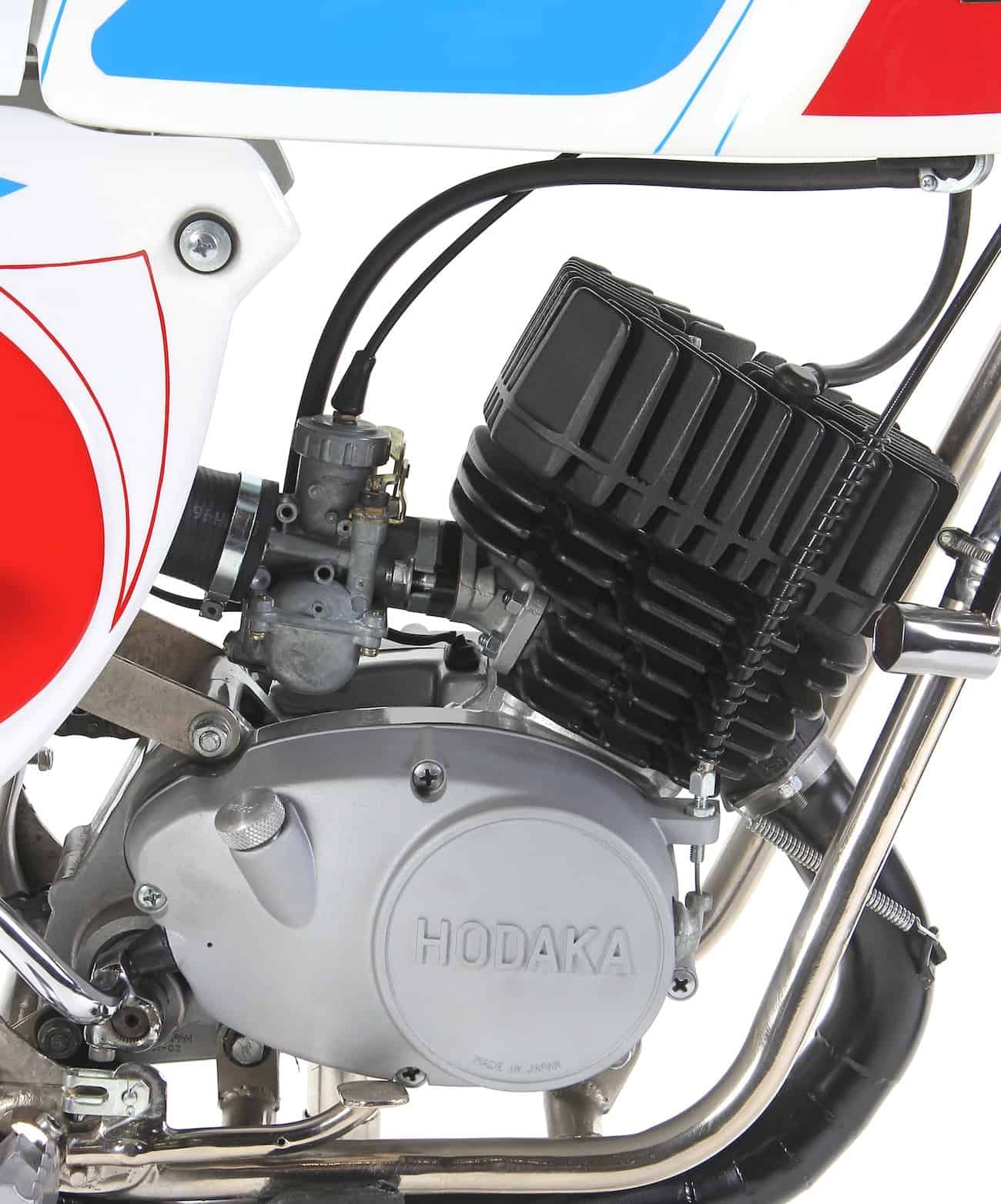 Webco chose the Hodaka Super Rat because it was one of the most popular dirt bikes of the time, but the 100cc engine was too small to compete in the growing 125cc class. Nothing but the best was used on Webco's project bike. Webco started with a Rickman Brothers nickel-plated Micro-Metisse frame and fiberglass bodywork to ensure that its 125-kitted engine would be the best chassis of the day. The Baby Ceriani forks, Koni shocks and Dunlop tires came next. Finally, a big-bore Webco 125cc cylinder, piston, head and 26mm Mikuni were mated to a low-slung Torque Engineering expansion chamber.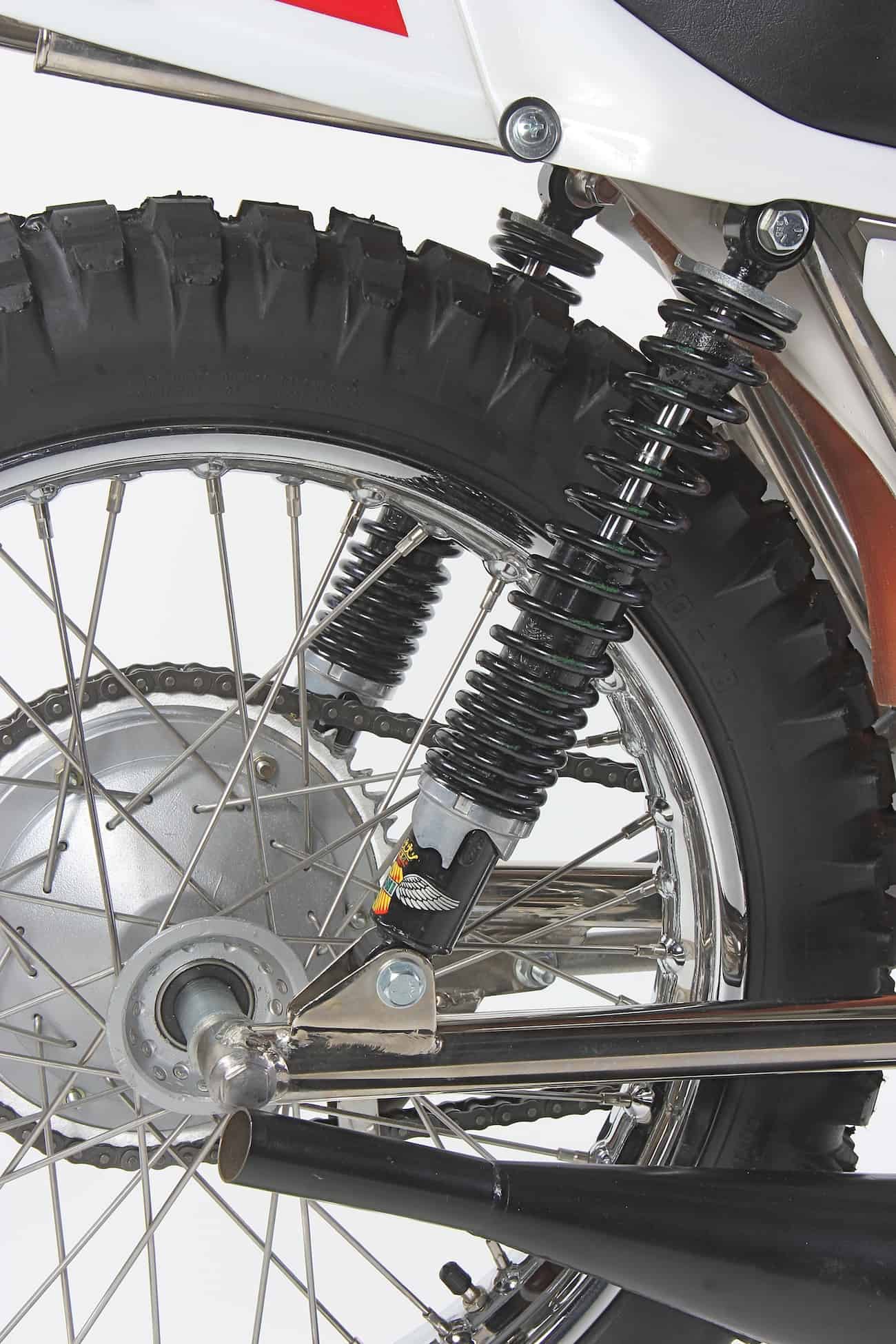 It was not enough to have a powerful and good-handling project bike, Webco also mounted a Preston Petty front fender on a Webco alloy fender brace and utilized Webco folding motocross pegs. To finish off the project in style, Webco had Jack O'Brian apply the bright red, white and blue paint job. Modern Cycle described the bike in the February 1971 issue as "An eye-catcher as well as a hot performer!"
Webco disappeared from the scene in the early 1980s. Nevertheless, Webco's successful business formula was imitated by many of today's aftermarket companies. FMF, Pro Circuit and several others can thank Webco for demonstrating the way to promote products to offroad enthusiasts.
1971 RICKMAN MICRO-METISSE FACTS
Steen's, in Alhambra, California, was the U.S. Rickman distributor. A Rickman Micro-Metisse Hodaka frame kit retailed for $1195 (sans engine and wheels). That was double the price of a Hodaka Super Rat, and you still had to purchase the Webco components. Though Hodaka parts are available from suppliers like Strictly Hodaka at www.strictlyhodaka.com, and Rickman Metisse bodywork can be found on the vintage market, there are no sources for the Webco accessories that make this replica bike so cool.