CLASSIC MOTOCROSS IRON: 1971 YANKEE 500 Z TWIN
By Tom White
New York's John Taylor was a mover and a shaker in the motorcycle industry in the late 1960s. He was the American importer for both Bultaco and Ossa. But, John had a dream. He wanted to build an American-made dirt bike that would be ISDT-ready. Taylor wanted a machine that would be "everything to everybody!" His dream bike would be a 500cc, two-stroke twin with lots of low-end torque and built solidly enough for hours of "no-sweat" riding in any weather on roads and trails. Taylor used his connections at Ossa to have them modify a twin-cylinder, 460cc Ossa road race engine (designed by Eduardo Giro) into a 500cc dirt bike engine by mating two 250cc Ossa top ends onto the unified engine case. The result was an engine that could be used as a twin, or a twingle, and yielded a top speed of 90 mph.
Dick Mann was enlisted to design the oversized chromoly frame, while Smith and Wesson forged the triple clamps for the 42mm Telesco forks. The swingarm was oval, the axles were hollow, the rims were alloy Akronts, the bars were aluminum, and the tank, fenders and side panels were fiberglass. The Yankee was also the first offroad bike to come standard with a hydraulic Kelsey-Hayes disc rear brake.
The first prototype was built in 1968, but actual production didn't start until 1971. John Taylor's dream bike was designed to be fast and powerful. It was built like a tank, and that was its downfall. Everything about the Yankee was overbuilt, and that resulted in a dry weight of 344 pounds. It was too much bike for the market, and it was only a modest success. Over its two-year production run (1971-1972), only 764 bikes were built. John Taylor achieved his dream, but there weren't many offroad riders who shared his vision.
1971 YANKEE 500 Z TWIN FACTS
WHAT THEY COST
The retail price for a Yankee 500 Z back in 1971 was $1350. Today, a nicely restored example could be worth as much as $7000 to a collector.
MODELS
Who needs more than one model when you've built the "everything for everybody" motorcycle?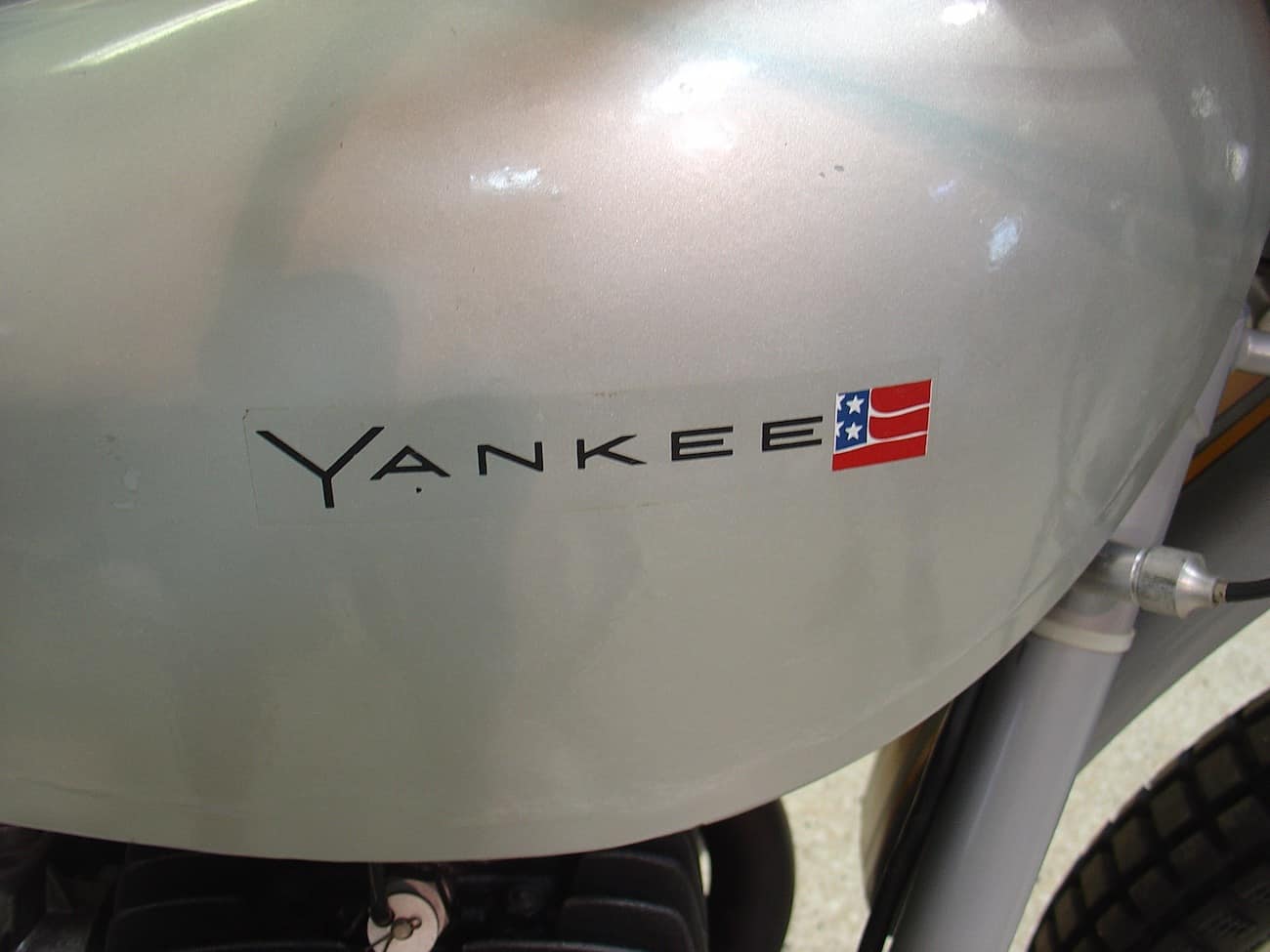 WHAT TO LOOK FOR
Parts are available, but they are super expensive. If you want to restore a Yankee 500 Z, you need to start with an example that is as complete, original and functional as possible. It is possible to find inexpensive, well-used Yankees, but since the fiberglass bodywork is fragile and difficult to source, a cheap bike can quickly become expensive. Since the Yankee 500 Z was designed as a dual-purpose bike, make sure that the headlight, taillight and speedometer are there so the bike can be licensed for the street. Hard-to-find parts include the skid plate that protects the massive exhaust pipes (pipes with welded-on silencers) and the two IRZ carbs (available in either 27mm, 29mm or 33mm sizes).

PARTS SUPPLY
Keith Lynas in Spring Valley, California, has an extensive collection of parts for the Yankee. Call him at (619) 670-8966. Also check out www.ossaworld.com and www.ossaplanet.com.
For more info go to the Early Years of Motocross Museum site at www.earlyyearsofmx.com
WANT TO SEE MORE CLASSIC IRON BIKES? CLICK ON THE BIKE NAMES BELOW
1968 Husqvarna KAF256A Military 250
1976 Puch MC250 Harry Everts Replica