CLASSIC MOTOCROSS IRON: 1975 YAMAHA MX400B MONOCROSS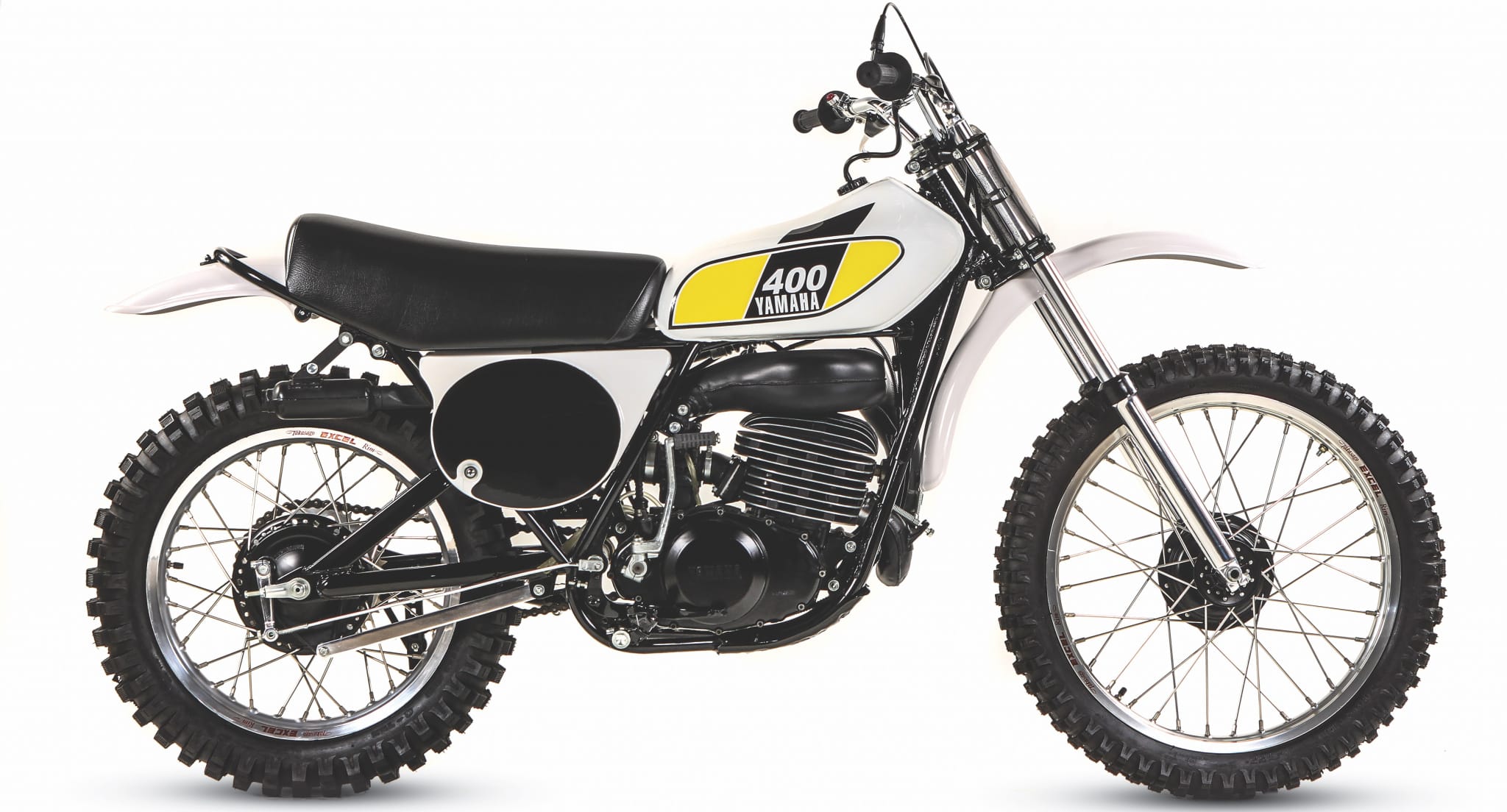 BY TOM WHITE
Pumped up by Hakan Andersson's 1973 250 World Championship and Pierre Karsmakers' dynamic 1973 AMA 500 National Championship, Yamaha was ready to take the works Monoshocks (originally labeled the Monocross by Yamaha) from the limited-production 1974 YZ models to mass-production machines in 1975. The 1975 MX400B was catnip to the American motocross market.
The single-shock design came from Belgian college teacher Lucien Tilkens. Tilkens believed that a single shock would work better than the twin shocks of the era. In 1968, Tilkens built a single-shock CZ for his son Guy to race and, after several years of testing, Lucien took the initiative to have Suzuki's Roger DeCoster and Sylvain Geboers test the single-shock idea in 1972. Roger's and Sylvain's positive tests resulted in Suzuki mulling over whether or not to buy the concept. But, while Suzuki waffled back and forth, Yamaha made Tilkens an offer for his single-shock suspension design. Tilkens was tired of waiting for Suzuki to make up its mind and took the Yamaha offer. He said later, "I never regretted the decision." Yamaha built a works version in record time and debuted it at the 1973 Belgian 250 Grand Prix in Wuustwezel with Swede Hakan Andersson on board. The single-shock bike went on to win the 250 World Championship, and the rest is history.
The initial Monocross Yamahas were the 1974-1/2 YZ250B and YZ360. The YZs were expensive, limited-edition machines and were only made available to the best riders from select Yamaha dealerships. Compared to anything the Japanese had ever sold before, these machines were super trick, with a key emphasis on cutting weight from the heavy Monoshock design.
It didn't take long for Yamaha to realize that it was never going to get rich with limited-edition models, so, in 1975, Yamaha mass-produced the MX250B and MX400B. Although not nearly the equal of the previous YZ models, they were a sales success. Most important, they looked like Team Yamaha's factory bikes, and that's all that mattered to the eager buyers of the first single-shock motocross bike.
Suggested retail for the MX400B was $1550. In 1975, Yamaha offered two different motocross lines: the less expensive MX models (125, 250 and 400) and the lighter, higher-tech and more expensive YZ models (125, 250 and 360).