CLASSIC MOTOCROSS IRON: 1976 AMMEX 250MX
Gary Jones won four consecutive 250 National Championships while racing for Yamaha, Honda and Can-Am. When he suffered a leg injury at Daytona and Can-Am bought out his contract, Gary and his dad Don took $70,000 and started their own motorcycle company. To this day, Jones remains the only AMA professional motorcycle racer to invest his money into designing and building his own motorcycle instead of big houses and yachts. It was not an easy task, but at the time (1975), Cooper Motorcycles was going out of business, and the Jones family bought the Mexican-based company and used the Frank Cooper-designed enduro bike as a prototype for the first Jones-Islo (the name would later be changed to Ammex, which stood for American-Mexican).

Under Mexican law, 68 percent of the Ammex had to be manufactured in Mexico, so the pieces that would be out-sourced included Sun rims, Diamond chain, Mikuni carbs and ART pistons. To ensure that the Mexicans didn't use pot metal in the castings and frame, Jones shipped American-made chromoly and aluminum to the Saltillo, Mexico, Moto-Islo factory, to be melted down. The Mexican metallurgy was always suspect, especially in the crankshaft and transmission.
The Ammex borrowed its plate-style shift system from Maico, the dual-use kickstarter/shift shaft from CZ and a Yamaha YZ250 top-end could be slipped right onto the Ammex cases. Ammex had high hopes and a couple years of success, but unfortunately the Mexican peso was devalued — dropping from 12 pesos to the dollar to 120 pesos in less than a week. Since Ammex was a Mexican company, it was worth one-tenth of what it was the week before. Gary Jones lost his money and his dream of building his own motorcycle. Production dribbled on for a few years, but after the devaluation, the company was doomed.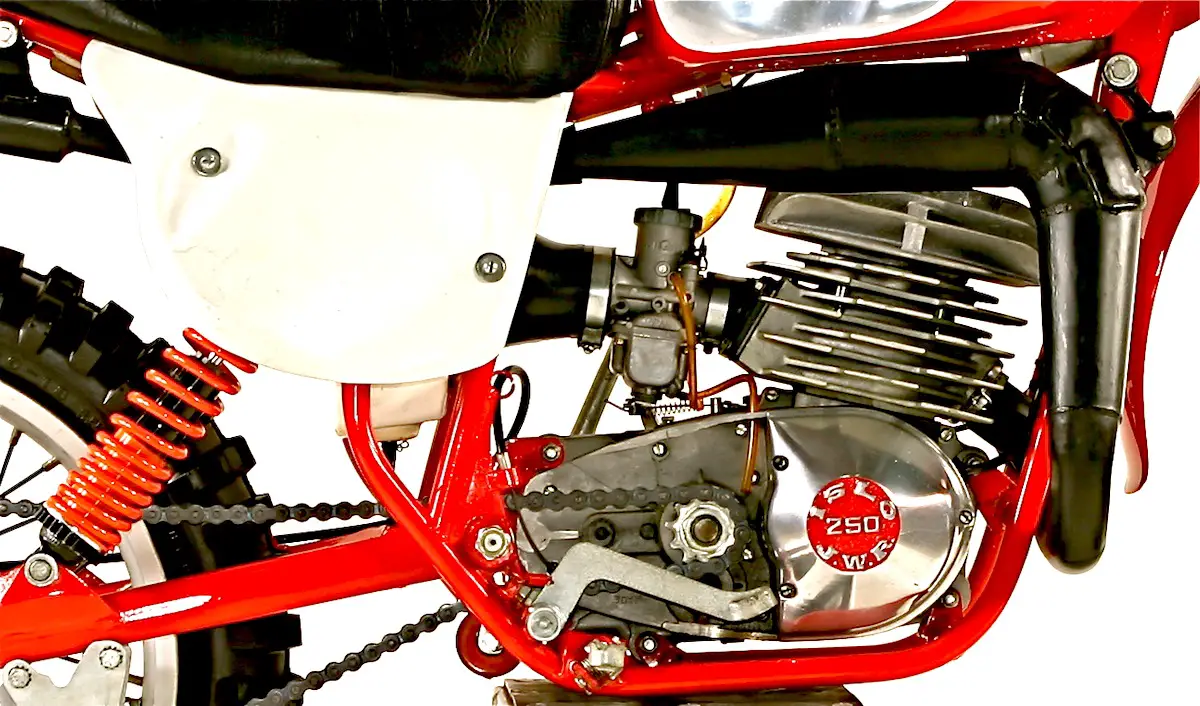 THE BIKE BUILT WITH PURSE MONEY
Gary Jones remains the only AMA National Champion to ever build and race his own motorcycle brand—especially one that was financed by the income earned from racing. The Jones family partnered with Moto Islo, a high-volume Mexican commuter bike manufacturer, in hopes of building an affordable, high-performance racing motorcycle. Unfortunately, the four-time champs racing career was hampered by the Ammex's unreliability, especially with the early production models—and by the time these were fixed the bottom fell out of the peso. Moto Islo was bought by Honda in 1982, and went on to produce washing machines.
For more info on classic bikes go to www.earlyyearsofmx.com