CLASSIC MOTOCROSS IRON: 1976 CCM 600MX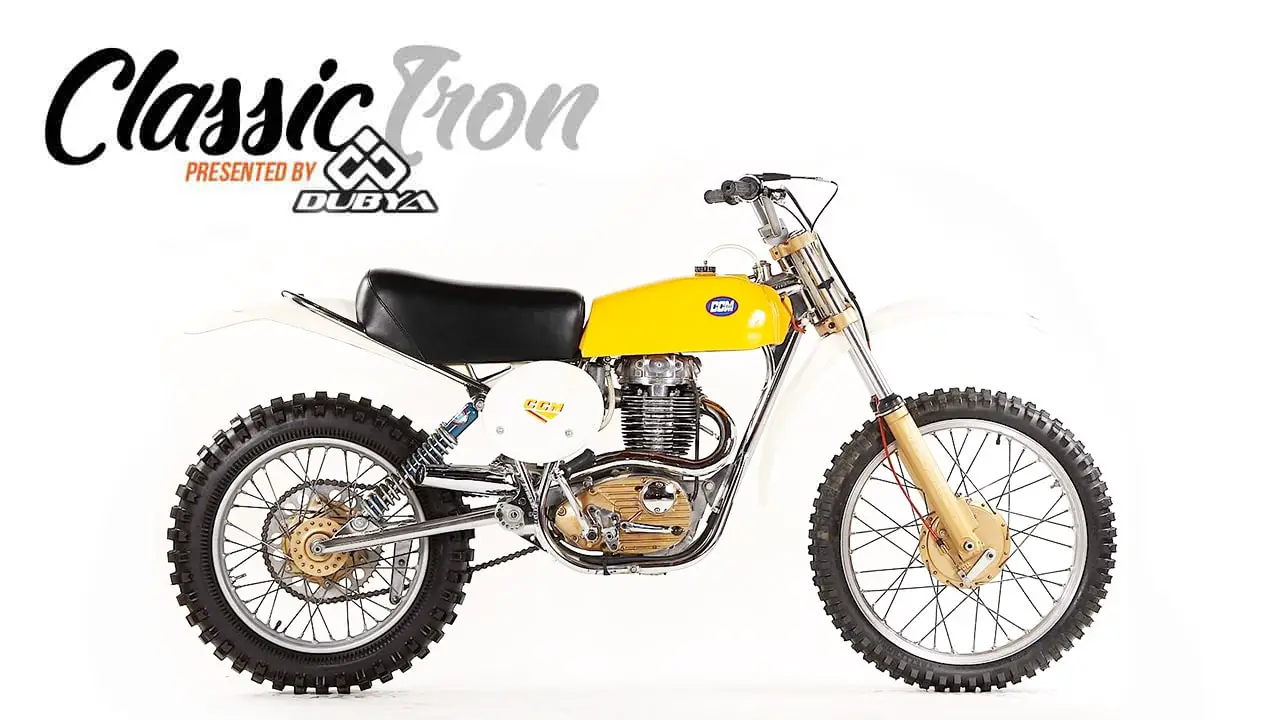 By Tom White
CCM (Clews Competition Machines) was founded in 1971 out of the collapse of BSA's competition department. Alan Clews, founder of CCM, was a successful trials and scrambles rider in the late 1960s. He wanted a lighter, more nimble and modern motocross bike, like the BSA factory-engined 500cc works specials. When the BSA competition department went out of business, Clews saw his opportunity and purchased all the works parts and started building motocross bikes in his garage. As the BSA works parts ran out, he started developing his own parts, and his reputation as a builder of motocross bikes grew.
When Cycle World tested the 1973 CCM 600MX, they said, "The CCM is the most powerful motocross four-stroke single we have ever tested! With a bore of 90mm and a stroke of 95mm, the torque is almost too much for the average rider. The quality of the nickel-plated frame is on par with the Rickman's, and with a dry weight of 230 pounds, it is lighter than many of the open two-strokes!"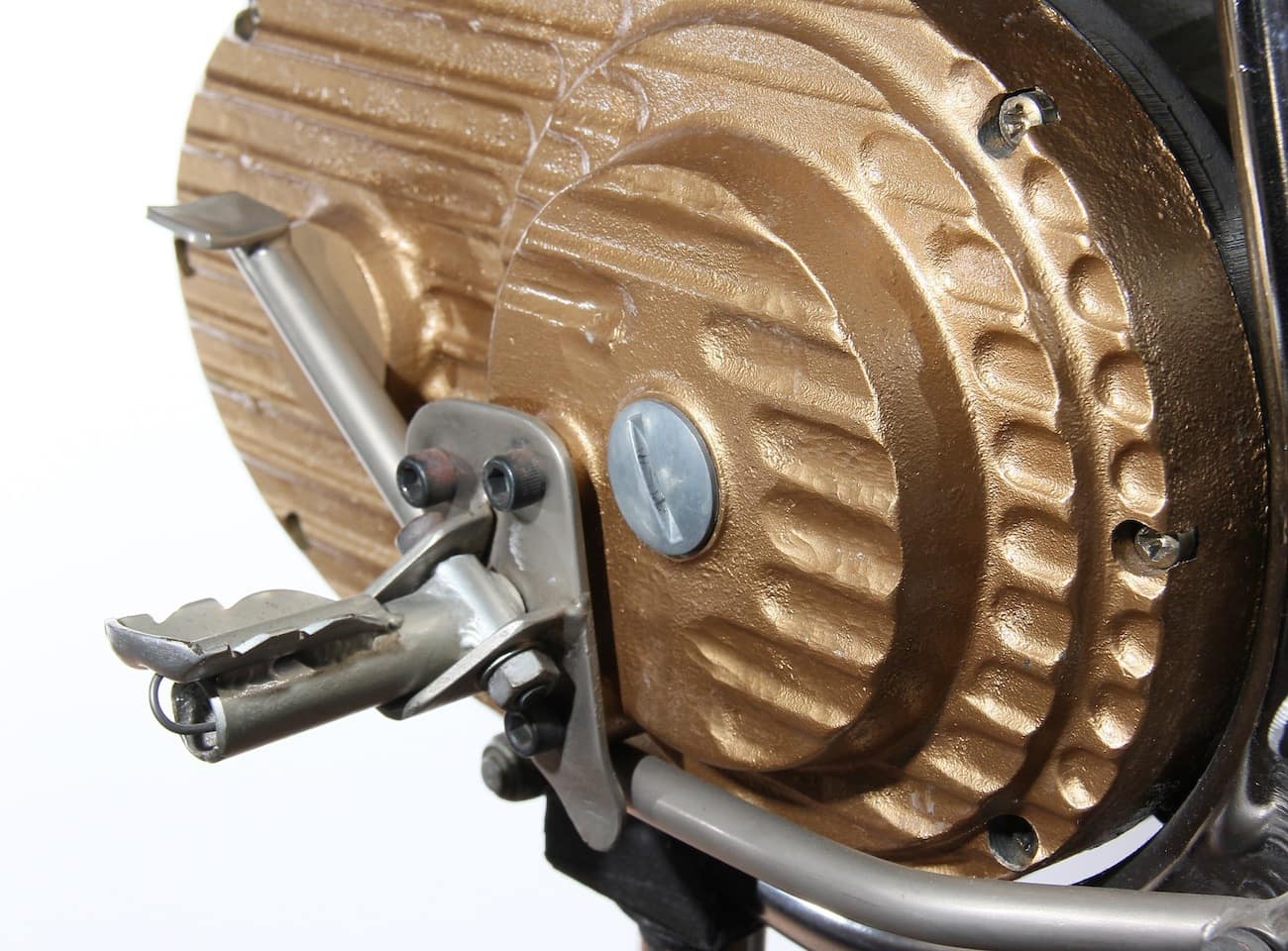 Dan White of White Brothers fame purchased Cycle World's CCM in 1974, but MXA's featured example is a brand-new, never-ridden, 1976 CCM 600MX with a four-speed transmission. The triple clamps, fork sliders, hubs, backing plates and engine covers are manufactured out of cast magnesium. To save weight, CCM bolted the footpegs to the magnesium side covers.
In 1976, with Brits Vic Allan, John Banks and Vic Eastwood riding for them, CCM finished second, fourth and fifth in the British Motocross Championships. Vic Allan even finished third in the Grands Prix of Finland and Luxembourg. The late Donie Schmidt raced a CCM to the 1995 World Four-Stroke Championship.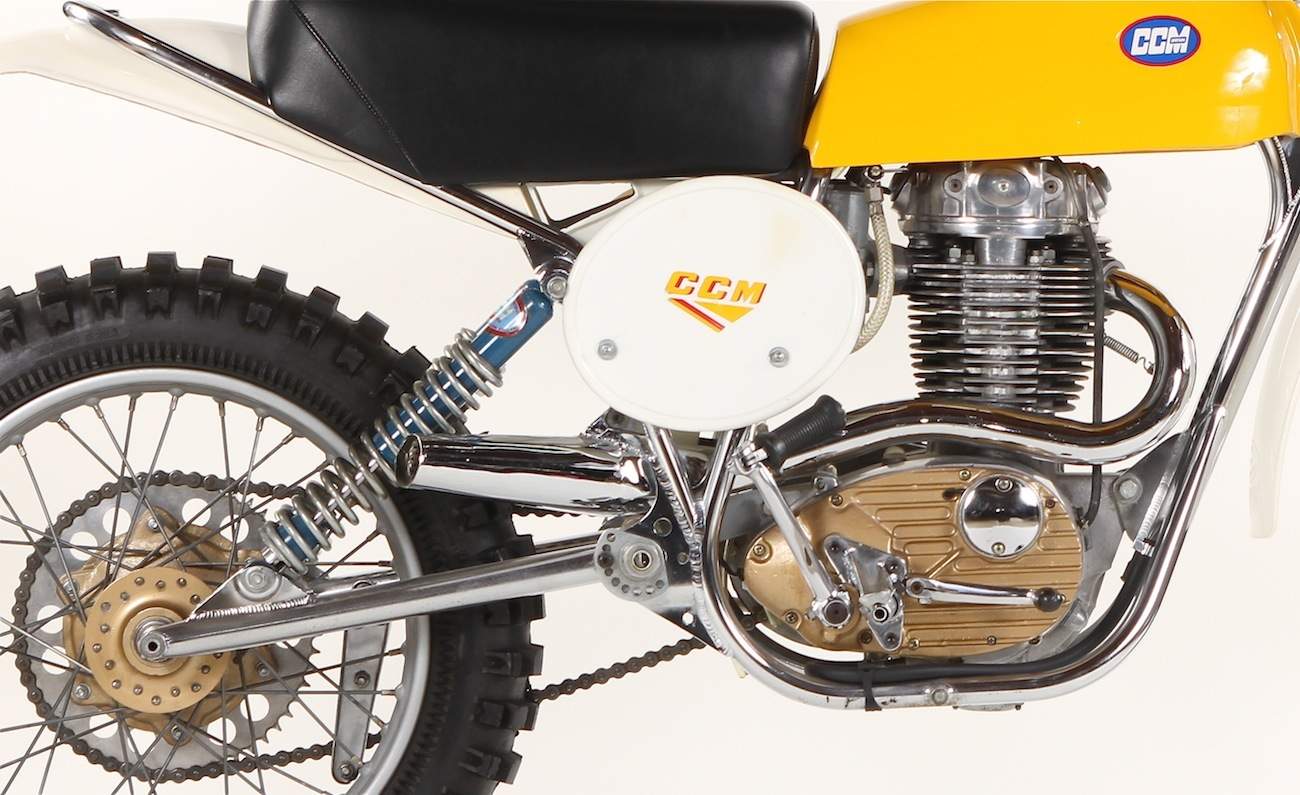 After ceasing operations in 2004, CCM is back in business and even tried to field GP and British National race team over recent years (managed by Dave Thorpe). They still make motorcycles in England today, but not hardcore motocross bikes.

1976 CCM 600MX FACTS
WHAT THEY COST
CCMs were the most expensive bikes of their time at $4000, which was almost double any other European brand. MXA's featured bike, owned by the Early Years of Motocross Museum, is valued at $20,000.
MODELS
In 1976, customers could purchase a CCM with a 500cc or 600cc four-speed engine, or a 635cc model with a three-speed transmission. All machines were for motocross only.
WHAT TO LOOK FOR 
Look for lots of magnesium and a beautiful nickel frame. Tanks were either fiberglass or aluminum, and the fenders were by Preston Petty. The footpegs were bolted directly to the engine covers.
PARTS SUPPLY
Contact www.joemaxwell-engineering.com for a wide selection of available parts, including frame kits, rolling chassis and gas tanks.
For more info on classic bikes go to www.earlyyearsofmx.com