CLASSIC MOTOCROSS PHOTOS: THE TEAM THAT BROUGHT THE LOOK BACK
Talon Vohland and Mike Brown demonstrate Mitch Payton's game changing marketing scheme.
When Mitch Payton moved his race team from a local SoCal Husqvarna unit (David Gerig, Jeff Jennings, Troy Lee, Steve Wiseman) to the AMA Nationals with Team Peak, Team SplitFire, Team Hot Wheels and Team Monster Energy Kawasaki, he changed the way teams were organized.
Most significantly, he ushered in a return of team clothing—with each rider dressing the same. Team clothing had been part of the sport in the 1970s, but faded away as clothing companies began offering big bucks for factory riders to buck the team orders. Mitch brought it all back.
Jeremy McGrath on the Team Peak Honda CR125 won the 1991-1992 AMA 125 West Supercross Championships.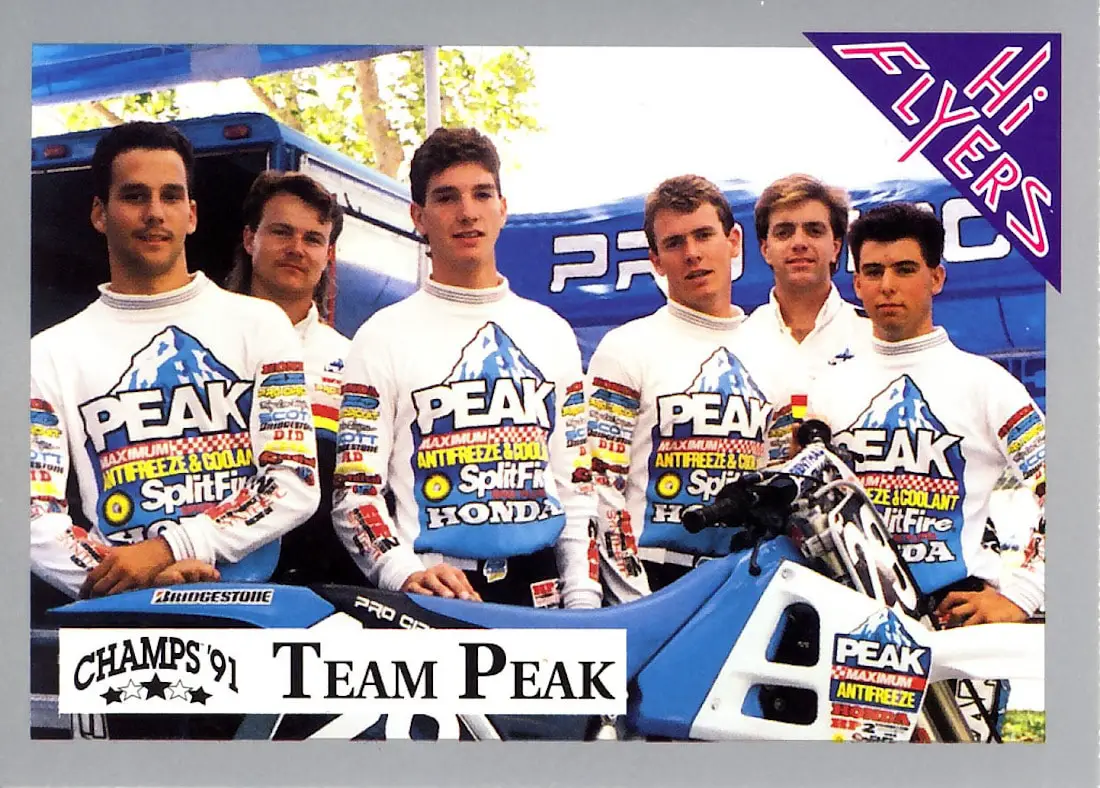 The color coordinated 1991 Peak Honda team (from left to right) Brian Swink, mechanic Buddy Morgan, Jeromy Buehl, Steve Lamson, mechanic Skip Norfolk and Jeremy McGrath.
The Team Peak bikes matched the rider's gear, mechanic's clothes and the team truck.
Mitch even had a Team Peak Vet team. (from left to right) Four-time 250 National Champion Gary Jones, nine-time World Vet Champion Alan Olson, 1984 CMC Vet Pro Champion Jody Weisel and three-time REM Number One George Kohler. Believe it or not, for the big events Mitch gave them works bikes.