CLOSE-UP LOOK AT DAVE MILLER CONCEPTS (DMC) YAMAHA OW100 MOTOCROSS BIKE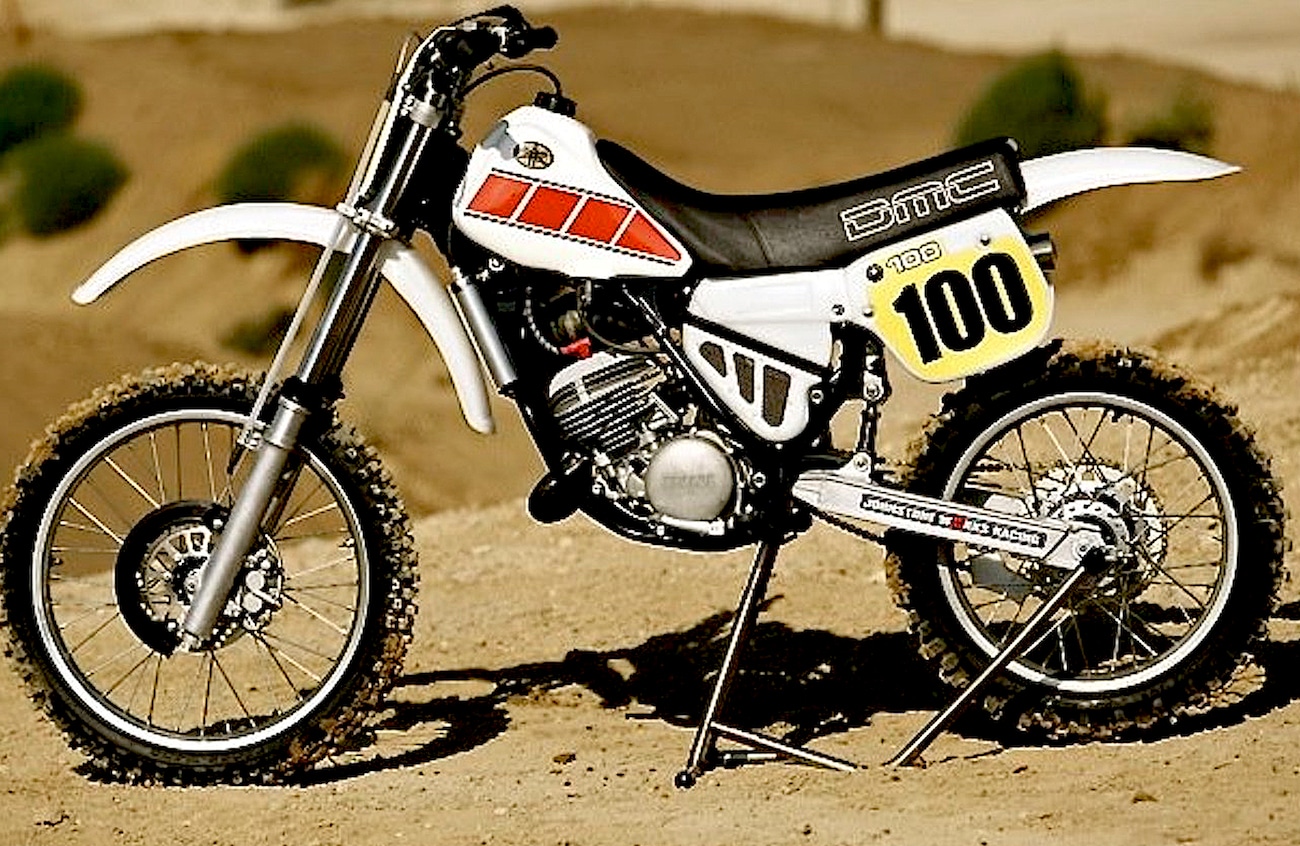 This is not a vintage bike…it is a vintage race bike. It is designed for racing, not admiring.
When the MXA wrecking crew ran into the Dave Miller of DMC and Miller Mano fame at Glen Helen's REM motocross races a couple years ago, Dave was there to break-in and test run his  Yamaha OW100. Never heard of it, that's because it is a really built on the core of  a 1983 YZ100-K Model.
Ever consumate perfectionist, Dave to told us everything there was to know about this trick little project racer.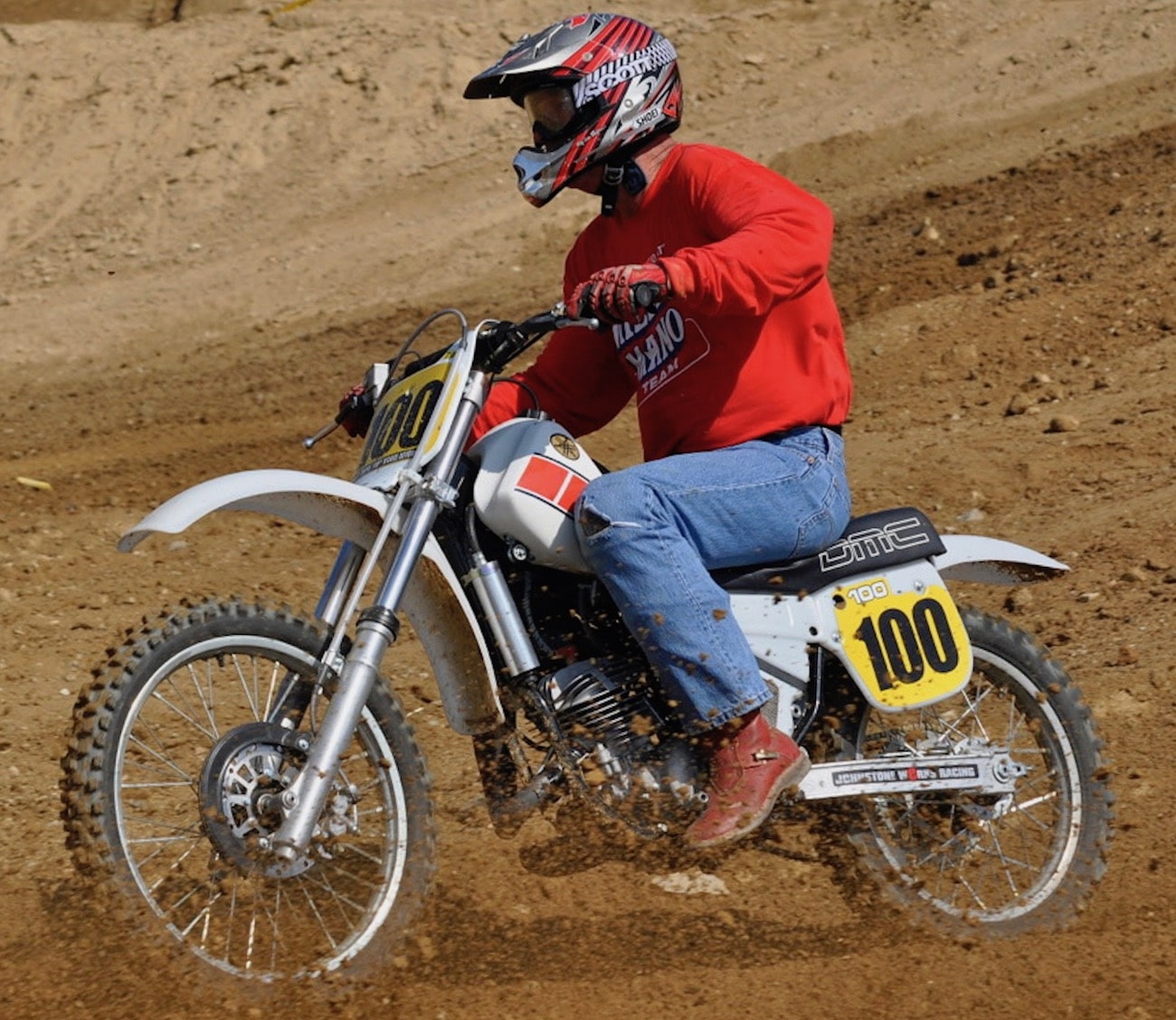 Former 125 Pro Dave Miller brought his Yamaha YZ100 to a local REM race to break it in.
Frame mods: "There is some re-welding and gusseting to 'known' problem areas as well as 'jig' checking for overall spec and alignment. The frame is powder coated black."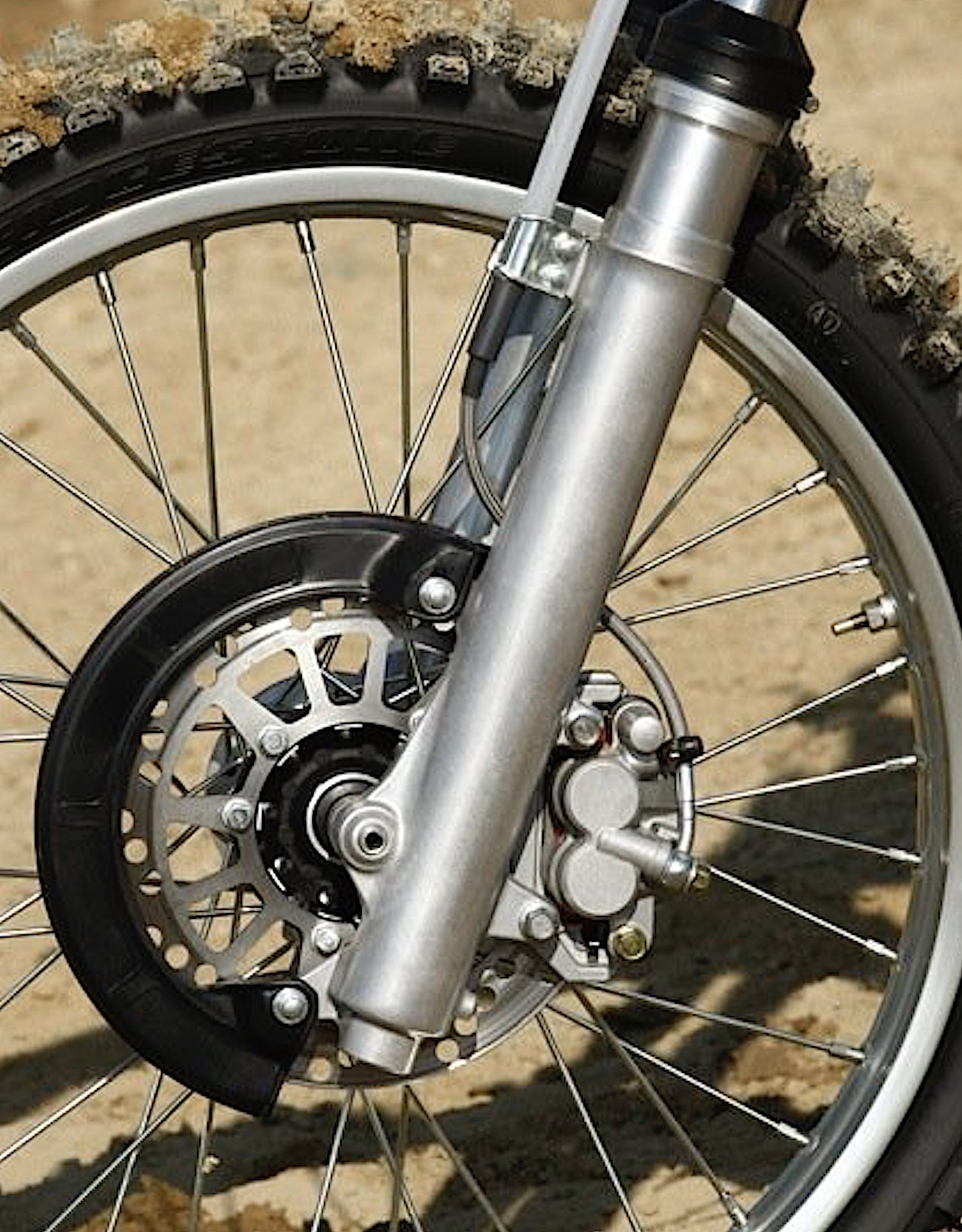 Yes, we know that a disc brake didn't come on the YZ100, but Dave wants to be able to stop. 
Forks: "The 43mm forks, triple clamps and front disc brake are from a larger Yamaha 175cc model. The forks have been internally modified by Noleen J6 with heavier springs and damping  changes. The fork stanchion have been machined to reduce weight. Fork travel is 10 inches."
Rear suspension: "The rear suspension uses an aluminum swingarm from a YZ125 model. The swingarm has been modified to accept the lighter non-floating rear brake assembly.  The alloy 'bell crank' linkage is from a larger YZ model. It offers different rate curves for heavier riders. It is connected to the swingarm via an adjustable DMC push rod. The shock starts out as the stock YZ-K model that is modified by Noleen J6. the shock has a hard-coated body, new piston and valve design, rider tuned spring rate and internal reservoir mod. Travel is 10.5 inches."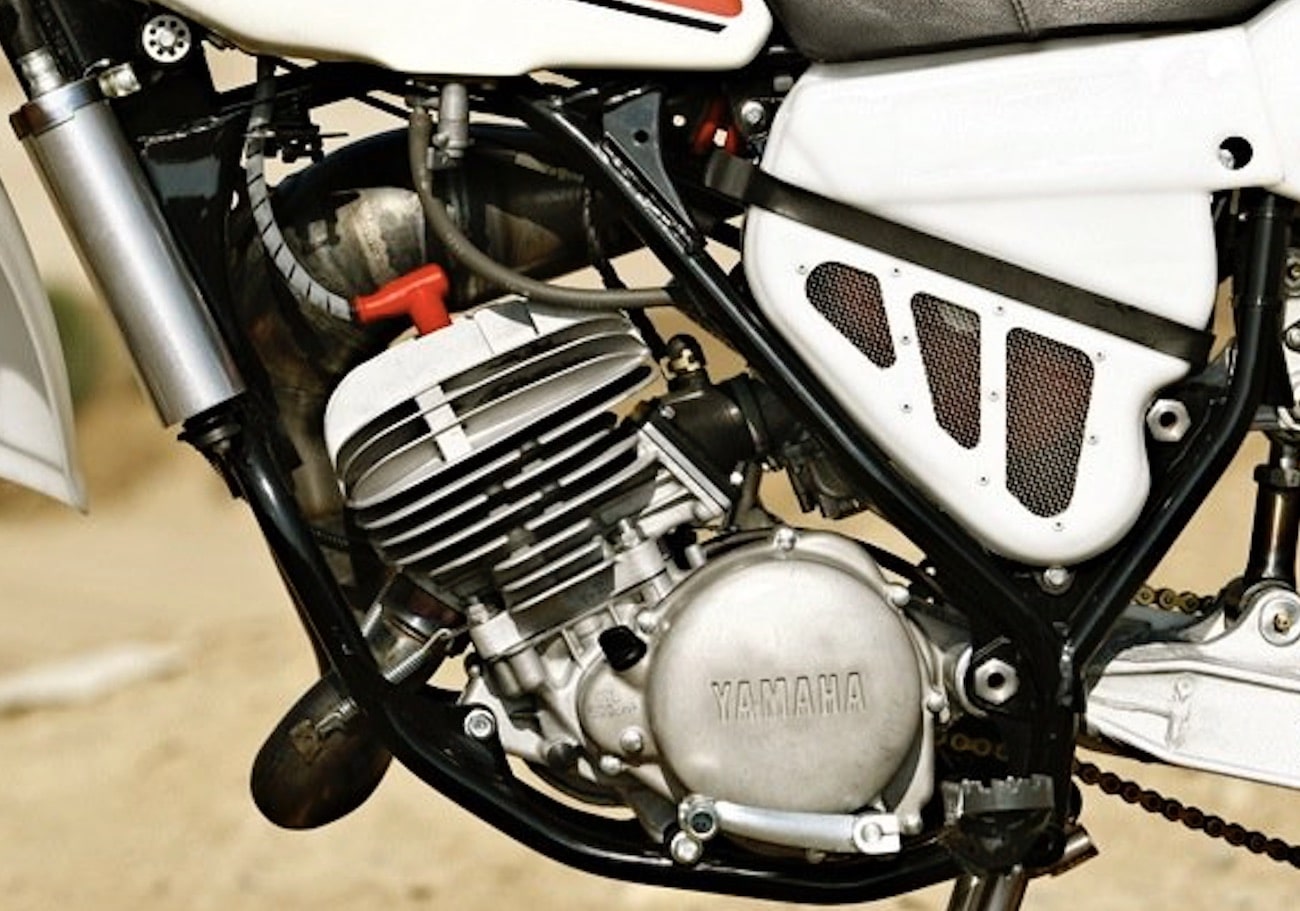 It's a clean machine.    
YZ100 engine. "The engine is basically a stock YZ100 engine that has been stripped of it's black finish and blueprinted. Other than the obvious DMC-tuned exhaust pipe and alloy muffler, the jetting is stock from 1983. There are plans to hop the engine up, but right it is just in the development stage and are satisfied to test the suspension and handling with a stock engine. The engine also sports a DMC Yamaha 'tuning fork' ignition case. We also switched the drive system from the heavy  #520 to the lighter #428 chain and sprockets."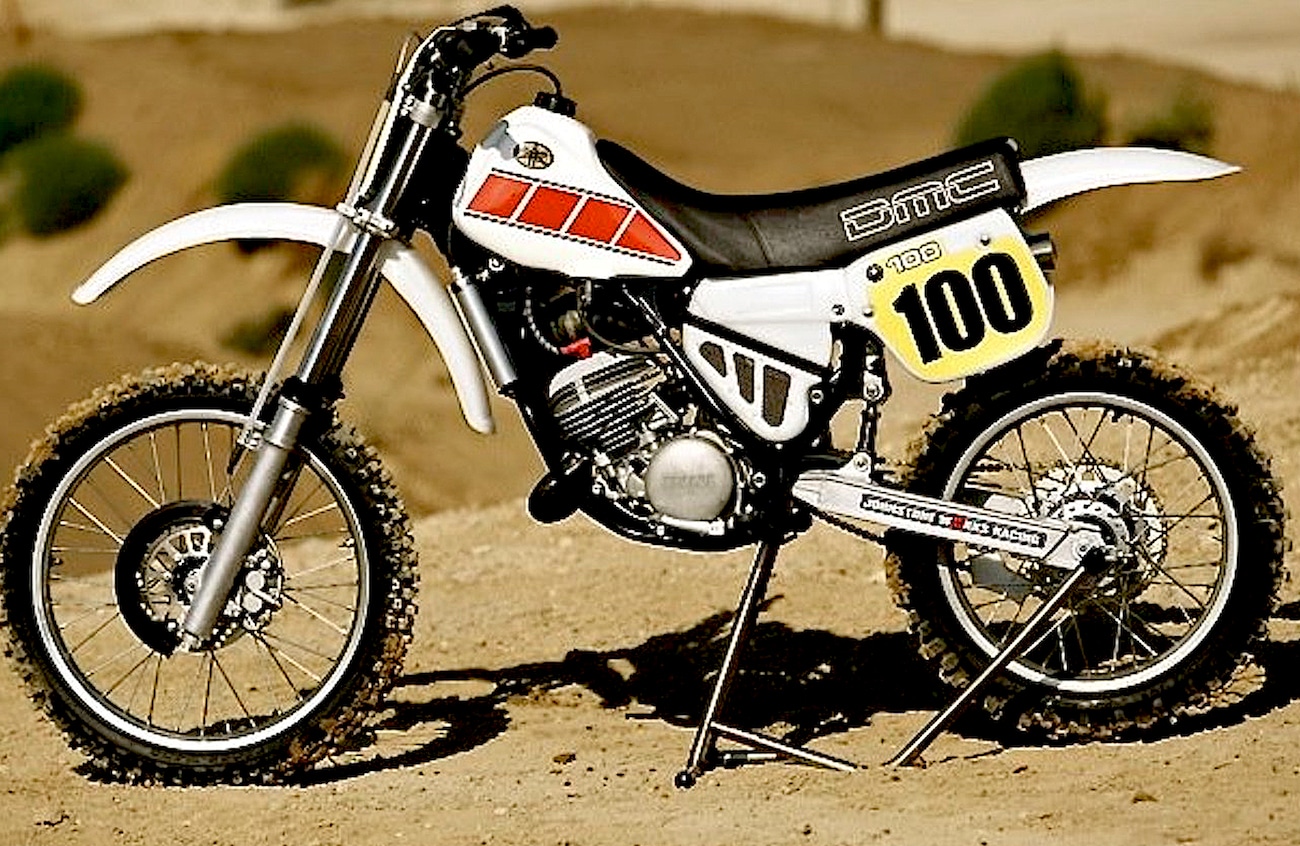 Everything is sano at Miller Mano. If you don't know what that refers to, move on.  
Body work. "The gas tank is a 'brand new' OEM tank that is correct to this model and was located at a Yamaha shop in South Africa. The fenders, side panels and air box cover are DC Plastic units. The air box cover has DMC venting mods. Front number plate is from a Honda CR85. All graphics, logos and backgrounds are from Team Swolen. The seat cover is a quality replica from a Canadian company. We put the DMC 'tattoo' on. All oils (engine, suspension, drive) are from Spectro."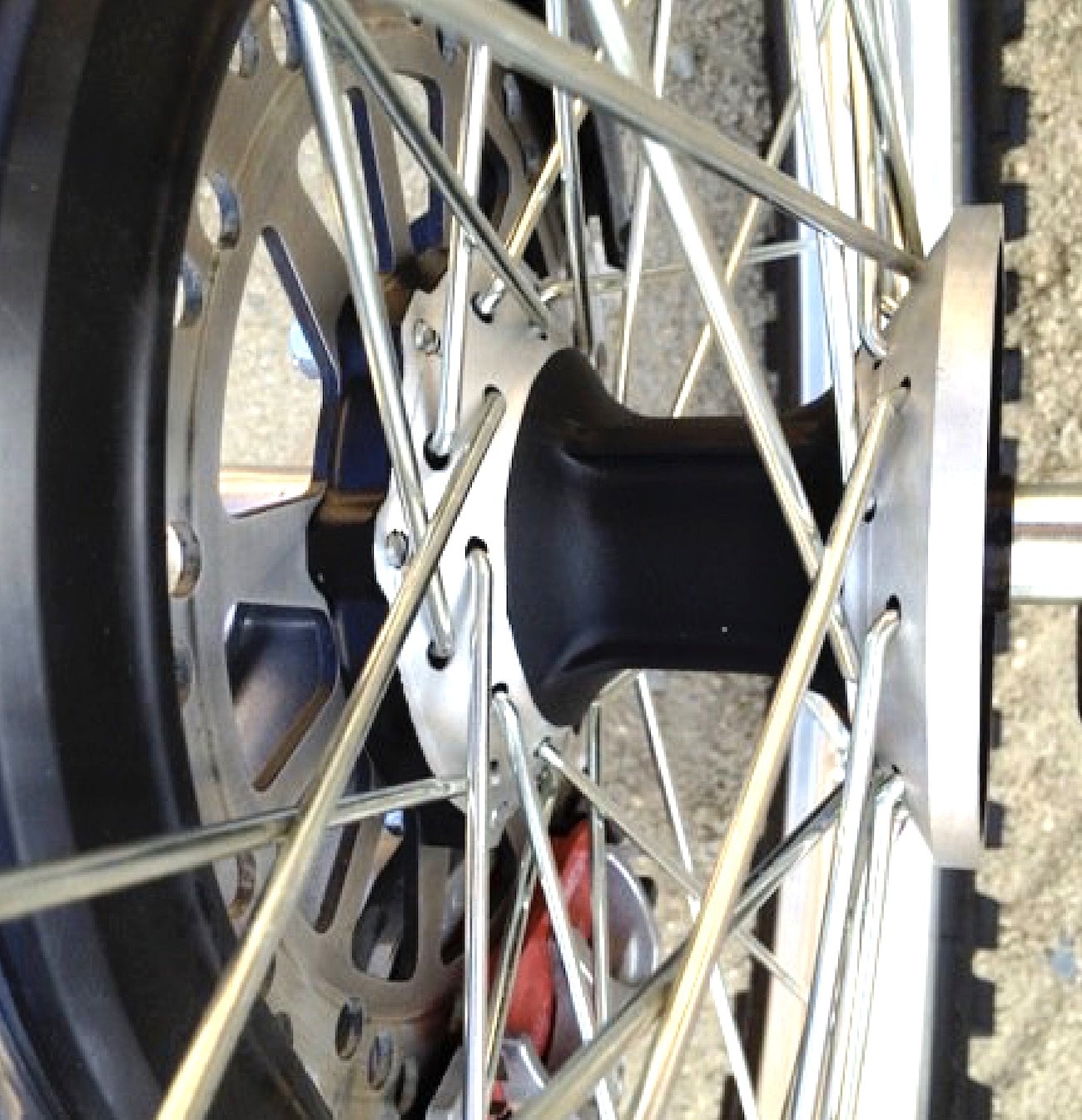 A classic Dave Miller touch. Two-tone hubs. 
"This concept is built to compete in the 'Marty Tripes 100cc Works Revenge Series' and is just one example of what can be used to race in it. I hope you like it."
Sadly, Dave Miller passed away in May of 2020 after a struggle with cancer.