CLUBMX OPEN HOUSE PHOTO GALLERY: WHIPS, AMATEUR STARS & MORE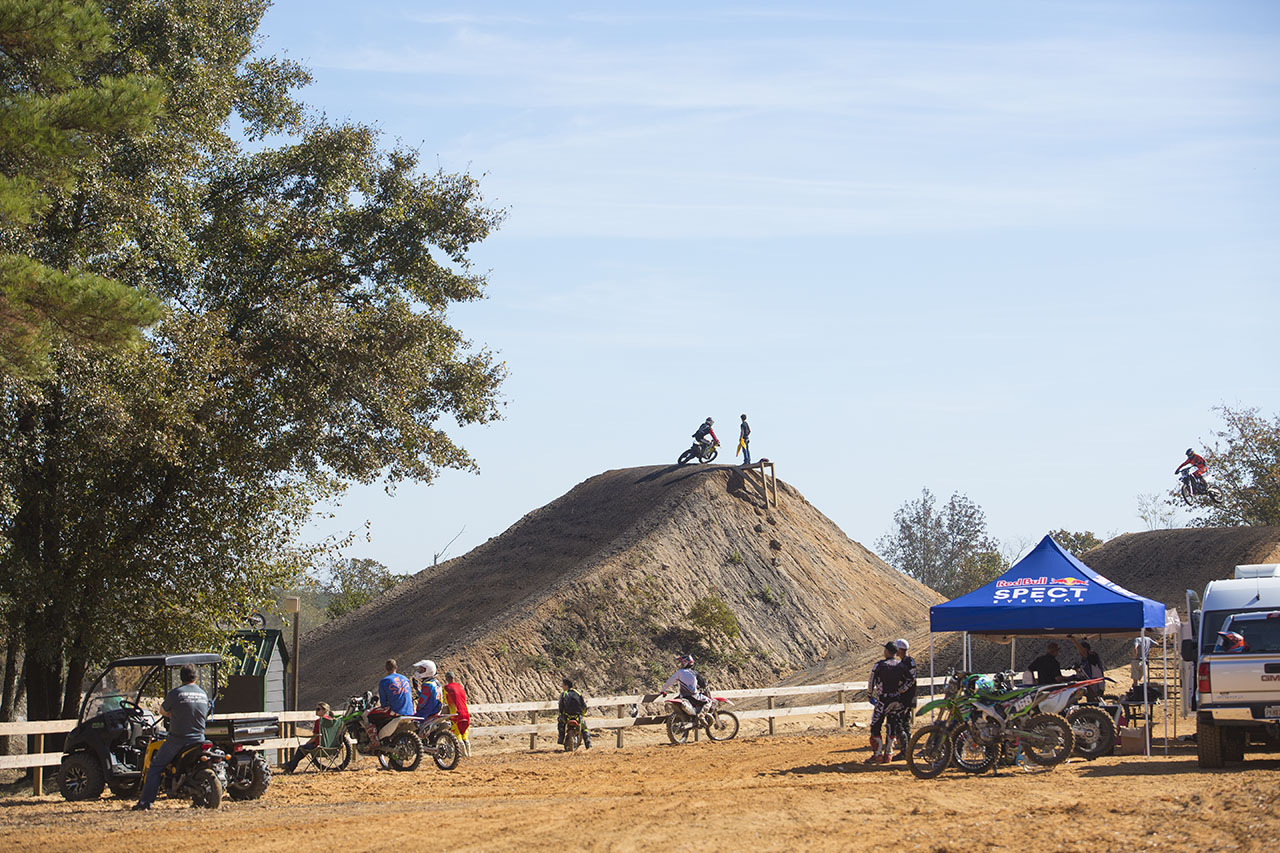 ClubMX goes to the extreme of designing tracks that offer a little bit of everything. No hills? No problem. Tons of dirt were trucked in to make a massive hump designed to challenge riders. 
By John Basher
ClubMX hosted their sixth annual open house this past weekend, much to the delight of droves of riders. Located in Chesterfield, South Carolina, the facility was originally home to Zach Osborne. Brandon Haas took control of the 100-acre expanse and built on the original idea of offering a training facility that would further amateur and professional racers alike. The grounds contain three motocross tracks, ranging from sand to red clay, along with Supercross and Arenacross tracks. There's also the popular ClubWake, a 3-1/2 acre pond with a two-tower cable wakeboard towing system.
The three-day open house format dedicates one day for each motocross track. ClubMX's Practice Facility, run by Ben Graves (a name you might recognize from his Pro racing days, or more recently as an MXA photo rider on the 2007 Suzuki RM125 and 2005 Yamaha YZ125), held court on Saturday. Perhaps unknown is that the Practice Facility is open to the public every Thursday through Sunday. It has become the unofficial MXA east coast testing grounds, as I've brought nearly every test bike there in the past year. The Practice Facility fee is $30/day; there are also full RV sites and training options. Click here for more information.
On Sunday, the National-caliber Front track brought out a huge attendance, as the Front track is normally reserved exclusively for ClubMX members. Blessed with massive jumps and technical challenges at every turn, the Front track demands the most out of any skill level. I ventured out yesterday to see amateur stars, such as Cameron McAdoo, Josh Osby, and Tanner Stack, throw down on the Front track. See below for the photo gallery. Please visit www.clubmx-sc.com for more information regarding ClubMX.
Riders lined up in anticipation at the Front track. ClubMX split practice sessions into four groups. There was enough riding for everyone to get their fill.
There were mini motos happening all day long. This deeply rutted section proved especially difficult. 
Unless you live in the southeast, you're deprived of the clay/sand/loam composite that makes for great dirt. ClubMX has some of the best soil around.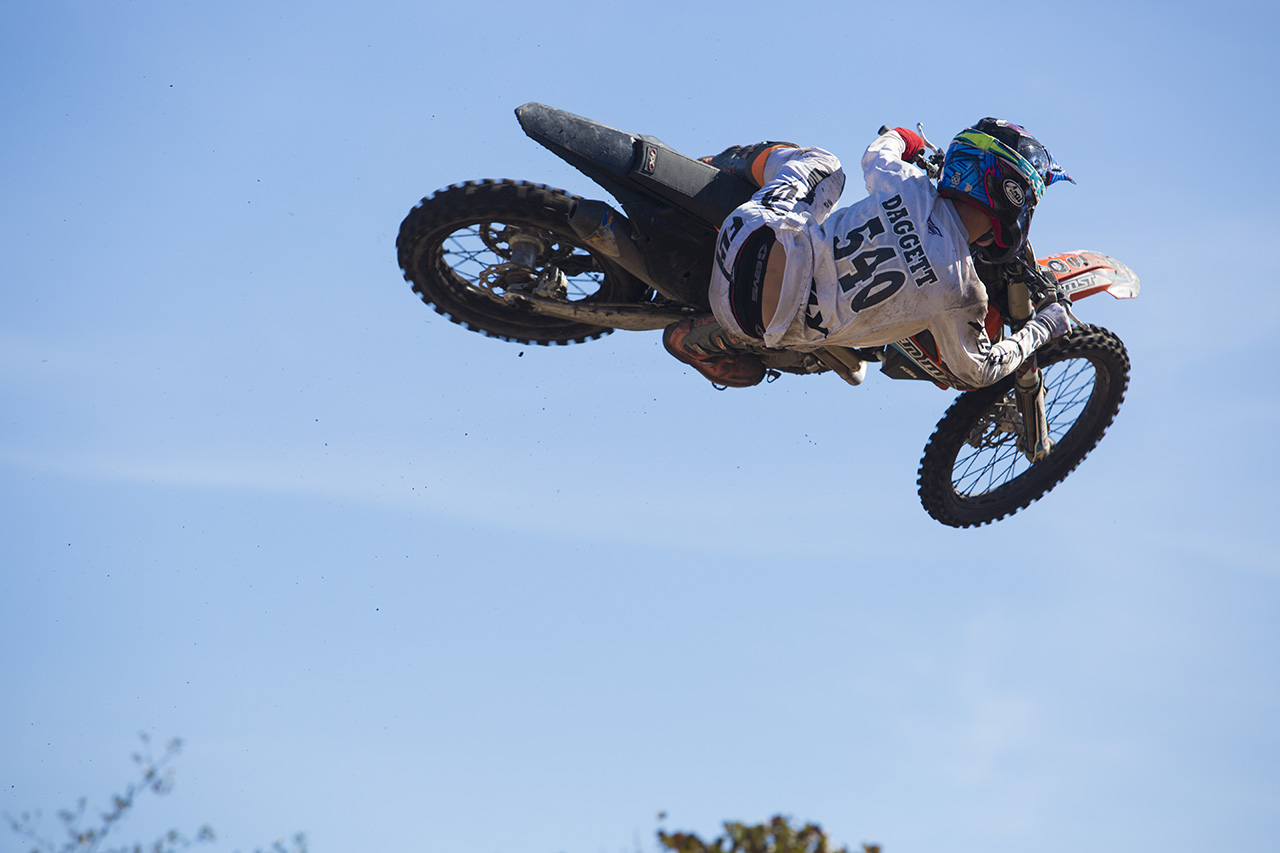 ClubMX trainee Andy Daggett tosses one sideways for the kids.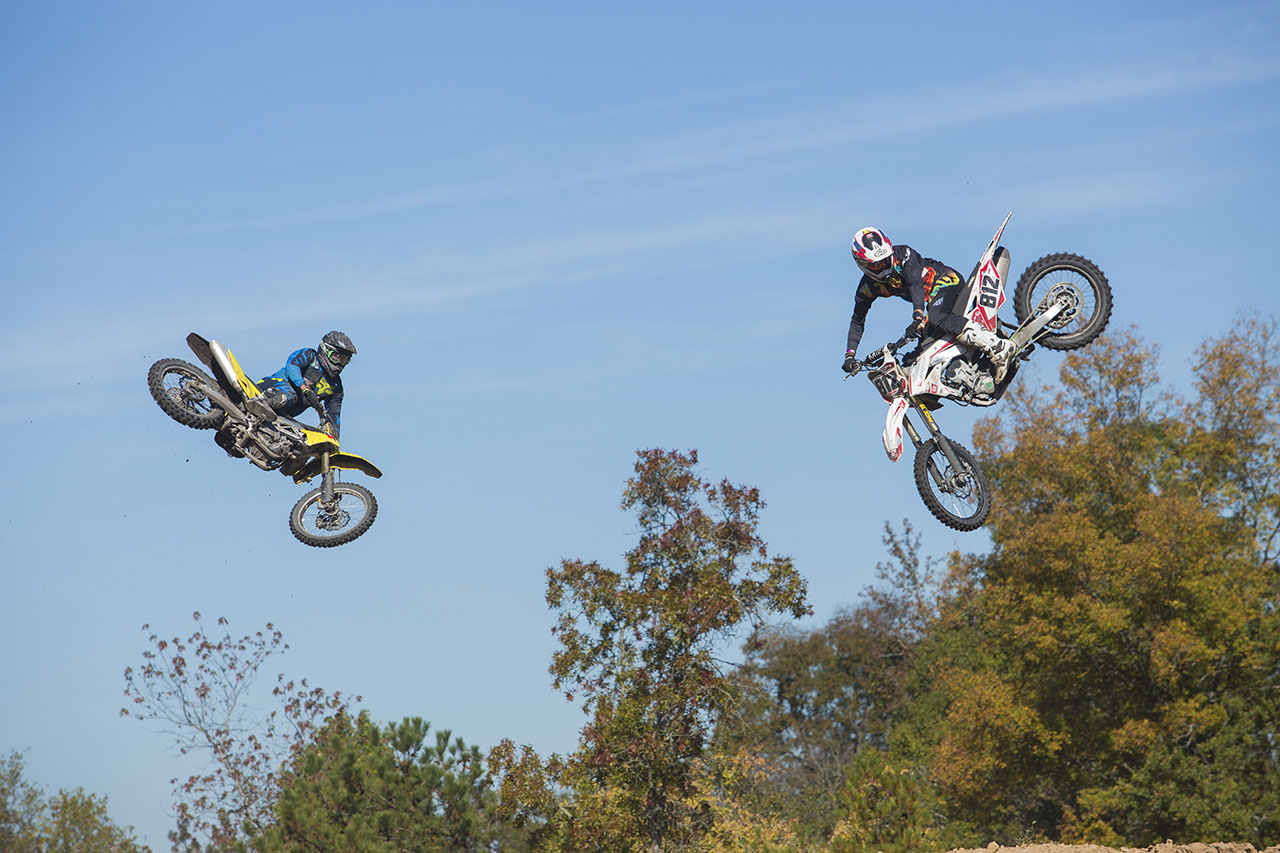 What's a little air time among buddies? Cameron McAdoo (812) and pal fly the friendly Chesterfield, South Carolina skies. 
Jessica "Champ" Patterson was on hand to break in her new 2017 Yamaha YZ250F. The seven-time Women's Motocross Champion still can run a quick pace, even though she doesn't ride as often in retirement.
The autumn foliage doesn't distract Luke Neese, son of ex-Pro Jim Neese, from boosting one of the many doubles on the Front track.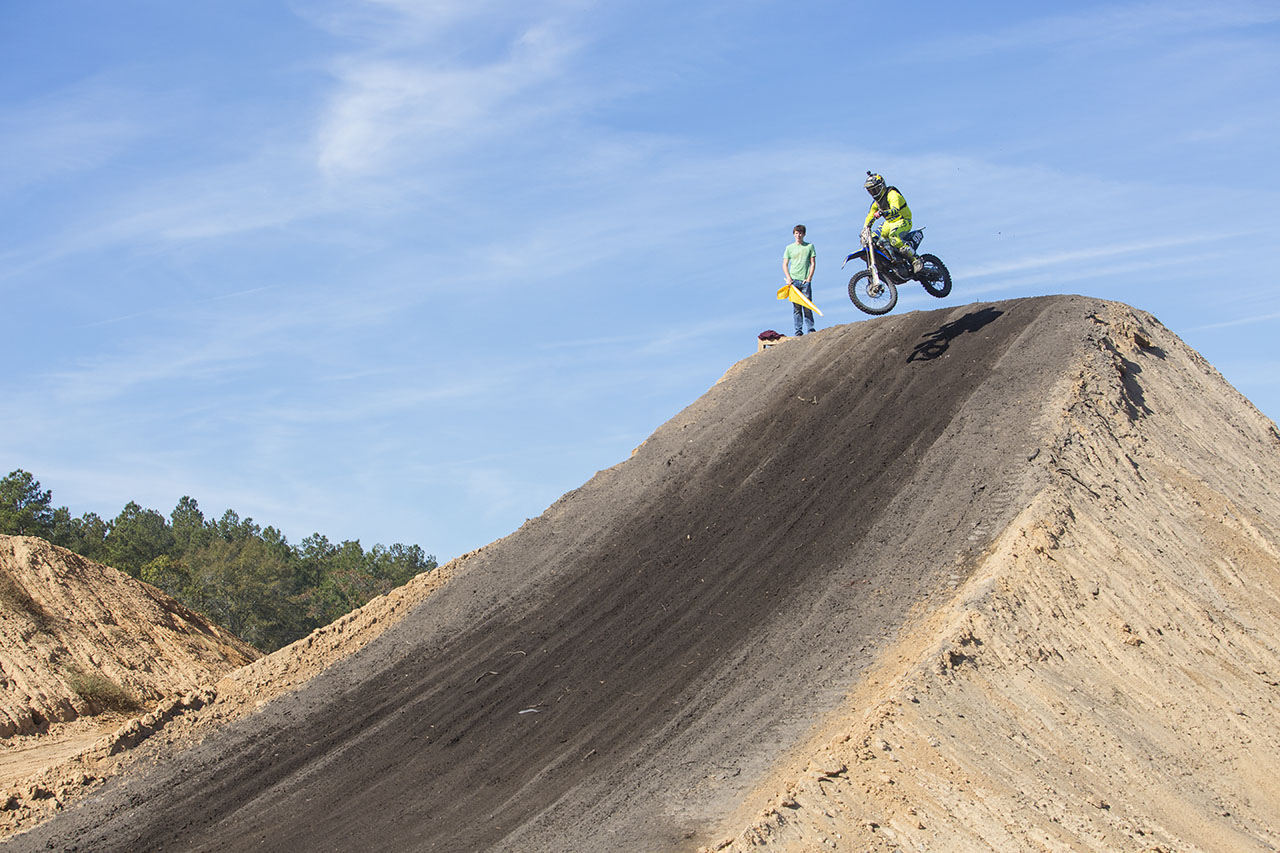 This is the backside of the huge hump that was shown in the opening photo of this story.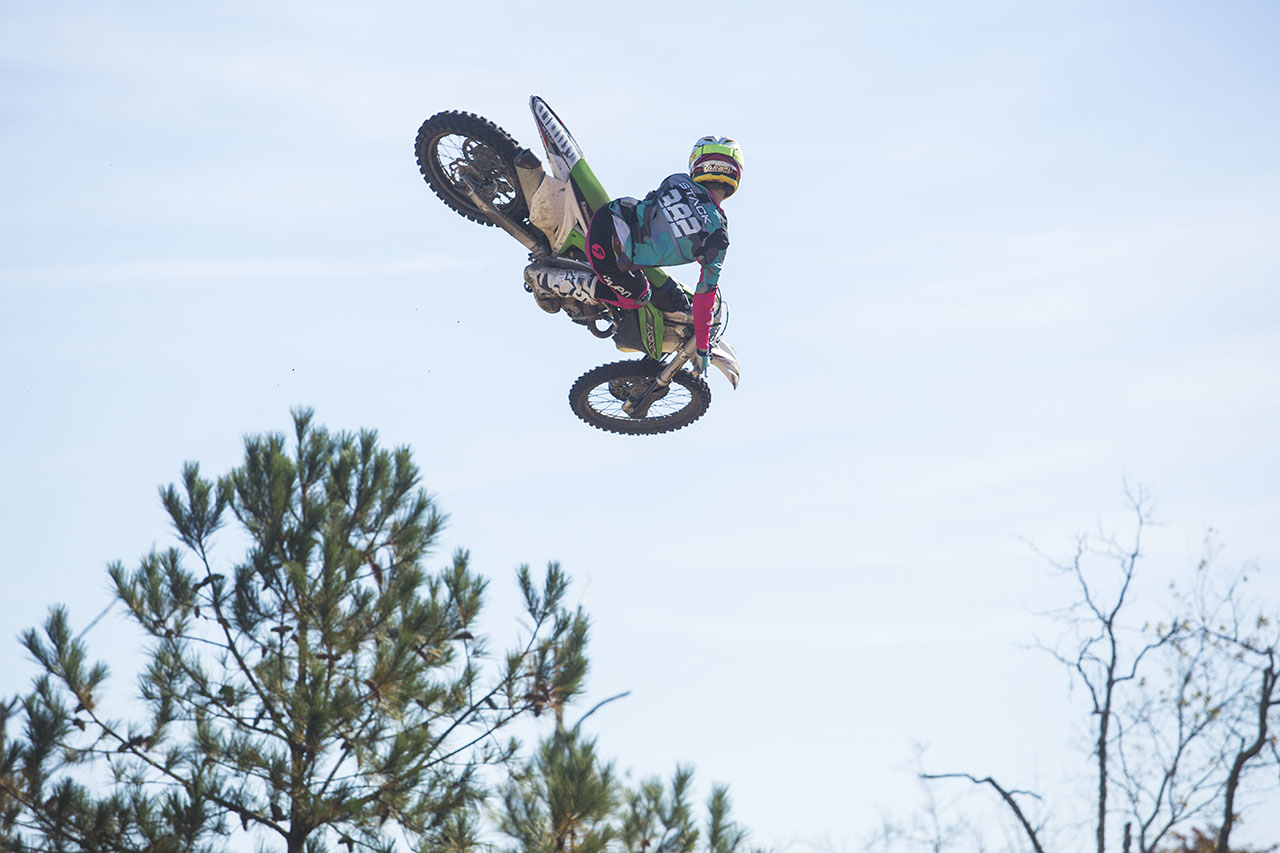 Tanner Stack is one of the many up-and-comers training at ClubMX.
As Mike Alessi explained in our interview, Cameron McAdoo is racing Arenacross this winter and contesting the 250 East Supercross series with MotoConcepts. 
ClubMX Practice Facility operations manager, Ben Graves, took time out of his busy schedule to spin a few laps on his trick 2005 Kawasaki KX134. That bike test will appear in the January 2017 issue. 
Josh Osby takes a look back, while a rider in the distance gets sideways over the showtime booter. If you're fast and love jumping, the Front track is like an amusement park ride.

Exhibit A.
Exhibit B.
Exhibit C.
As party host, Brandon Haas didn't get a respite the whole weekend. He's not complaining.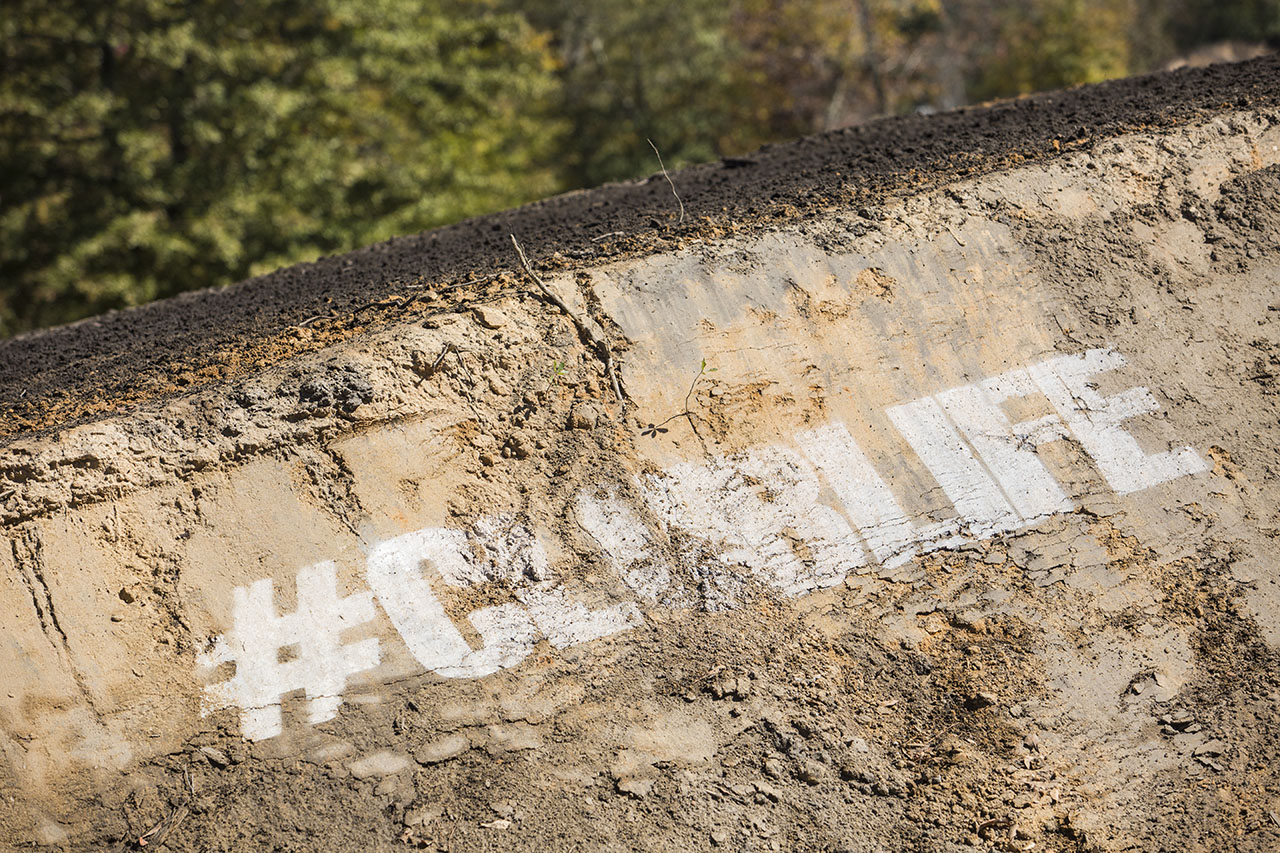 Click here to find out what #ClubLife is all about.