COLE SEELY IS OUT WITH BROKEN FINGER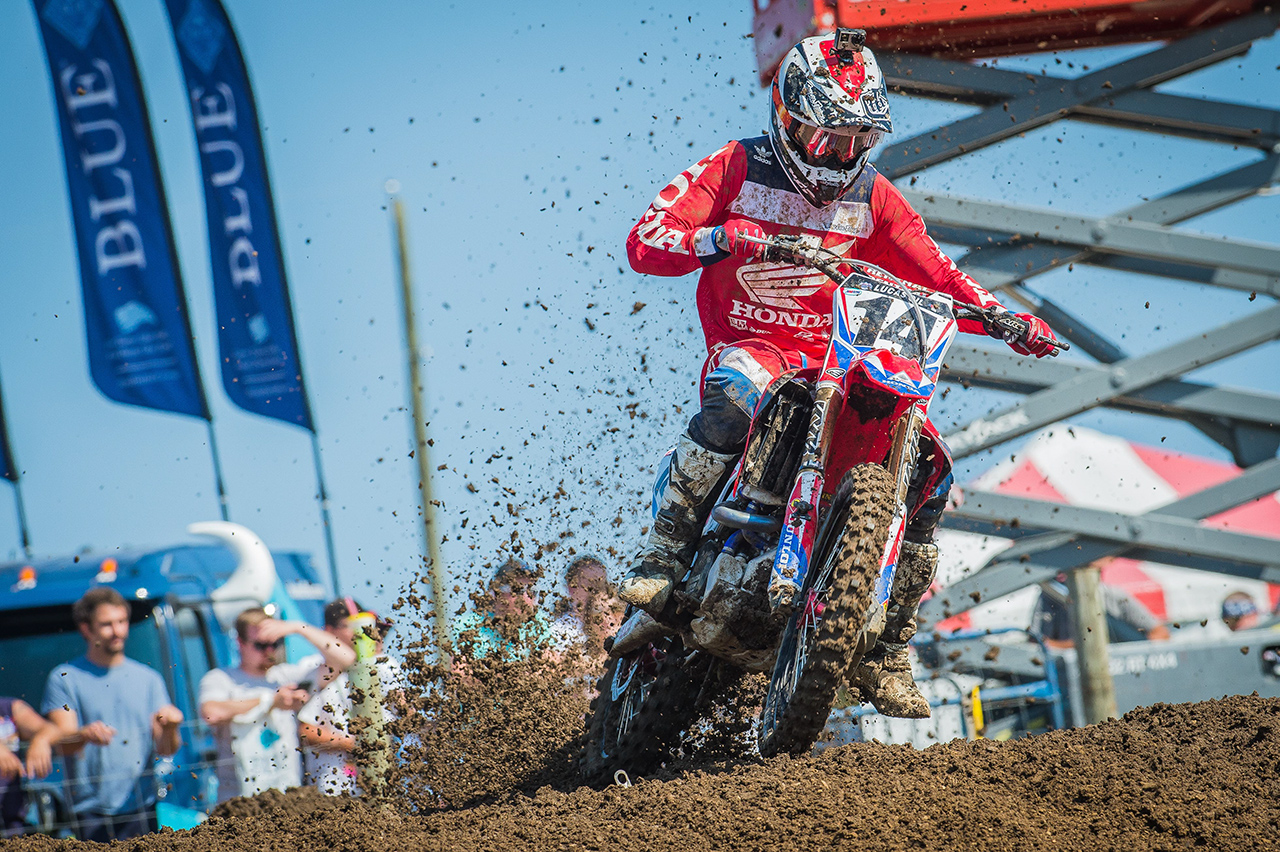 Cole Seely at Muddy Creek.
This year at Thunder Valley, Cole Seely finished with a career best of fourth overall (6-3). With competitors like Ryan Dungey and teammate Trey Canard out with injuries, Cole had moved up to third in 450 Championship points. Muddy Creek was another strong race by Seely. In the first moto he found himself in the lead. He was eventually passed by Ken Roczen and Eli Tomac, but would end Muddy Creek matching his career best at Thunder Valley, fourth overall with a 3-6 score. Unfortunately, Cole was injured while practicing at Pala Raceway last Tuesday, taking him out of the series for an unknown amount of time. According to Team Honda HRC, Seely injured his pinky which required surgery (X-ray below). Seely is now the fifth top-ten points rider that will miss Red Bud this weekend due to injury. Although Blake Baggett and James Stewart, who both have been misisng more than appearing are scheduled to be there.
This just looks painful.
"I'm extremely bummed," Seely said. "I was starting to find a good rhythm and really had my sights set on getting my first overall podium and win in the 450 class, so needless to say, to have my season end with a broken pinky is disappointing. Although I can't ride, I'm going to continue to train and start focusing on next season."
"It's really unfortunate to see Cole's season end this way," added Team Honda HRC manager Dan Betley. "He has been gaining a lot of momentum through the opening rounds and was continuing to build himself into a great outdoor rider, so we're all very disappointed. The fracture to his hand was pretty severe, so he was left with no choice but to get it fixed. The entire team and everyone at Honda wishes him a speedy recovery, and we know he'll do everything he can to get back on the bike as soon as possible."
Have you heard all the latest rumors and gossip yet? You should — if only to have something to talk about at the 4th of July barbecue. See what else you missed here.
Photo: Brian Converse