COLTON AECK PHOTO GALLERY: NOT OF COLTON, BUT BY COLTON
Click on images to enlarge
Photos by Colton Aeck
The moment.
AMA Pro racer Colton Aeck was injured at the Dallas Supercross when he was landed on over a triple. Since then, he has been recovering, but he came out to Glen Helen to watch his friend and Supercross mechanic Bradley Denton race at REM. MXA's Debbie Tamietti asked if he would like to entertain himself by shooting photos of the races. She lent Colton her spare camera, explained the buttons and let him loose. These are Colton's photos.
Perfect framing of Zach Randolph cheering on Cole Tompkins.
During the Supercross season Bradley Denton went on the road to work on Colton's bike. Colton came to Glen Helen to help Bradley.
Bradley Denton (74) and Wesley Mary (981) make a downhill turn on the REM track. Bradley won the 450 Intermediate class.
Trevor Stewart bending an elliptical arc.
It was 90 degrees at Glen Helen and everybody needed a little help from a friend.
Colton's photo of Debbi Tamietti shooting a photo. Debbi gave Colton her spare camera, so that he could try his hand at being a photographer. Note the roost flying by Debbi.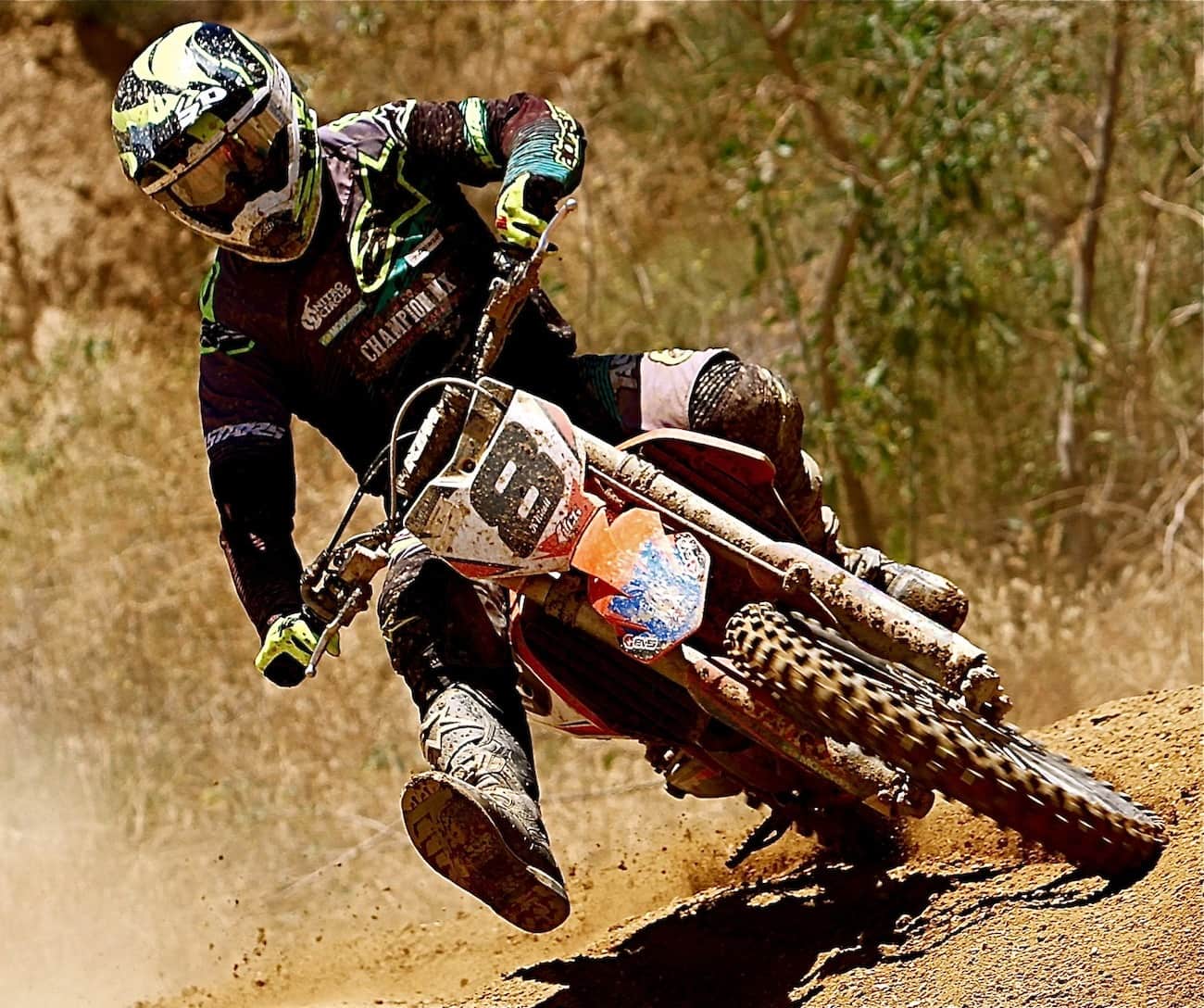 Kurt Nicoll (8) finished second in the FIM 500 World Championships four times, but he rarely finishes second at Glen Helen. Kurt won the Vet Pro class (even though he is over 50 years old).
Cole Tompkins (69) with Bradley Denton in tow.
Mike Fichera powers through the crumbly stuff.
It's always nice to have something to bank off of on a fast sweeper. We're not sure that it should be a big rock.
Brad Goolsby (11) Bradley Denton (74), Dominic Desimone (595), Trevor Stewart (75), Kai Mukai (83), Tallon LaFountaine (149) and Shaun Hillion (413) pack the left side of the gate.