COLTON HAAKER GOES TWO-FOR-TWO AT ENDUROCROSS SERIES DOUBLE-HEADER WEEKEND
Cooper Abbott (120) leads with Spenser Wilton (17) and Colton Haaker (1) in hot pursuit. Abbott  was on the podium on Friday and finished fifth on Saturday.
PHOTOS BY DEBBI TAMIETTI
Following his opening round victory on Friday night, Rockstar Energy Husqvarna's Colton Haaker made it two-in-a-row on Saturday at Round 2 of the 2020 AMA EnduroCross Series at Glen Helen Raceway. Haaker had a big crash in practice but he quickly turned things around in race one when he got a second place start on his Husqvarna FX350. He made a few mistakes on the large and expansive Glen Helen circuit to cost him a position. He finish third.
With an inverted start in Moto two, Haaker lined up in the second row but that didn't stop him from charging his way up to third immediately. He took the lead on the first lap to win by six seconds. KTM's Cody Webb was second. Heading into the third and final moto, Haaker had a 3-1 score with Webb tied on points with a 2-2.
Haaker holeshot third and final moto way to a 5.8-second victory in the final moto over Trysten Hart and Cody Webb. Haaker said, "Round 2 was another win but per usual the result came with different circumstances. I overcame a nasty crash in practice and some bad luck in Moto 1 to finish the night off strong with two wins and the overall. I can't wait for the races in a week to keep the momentum rolling. I'm looking forward to working with the team and thank them for the continued support!"
After a big practice get-off in the morning Colton Haaker (1) put it behind him to win the second round of the 2020 AMA National EnduroCross Championship. Glen Helen will host rounds three and four on Thursday and Friday of this week.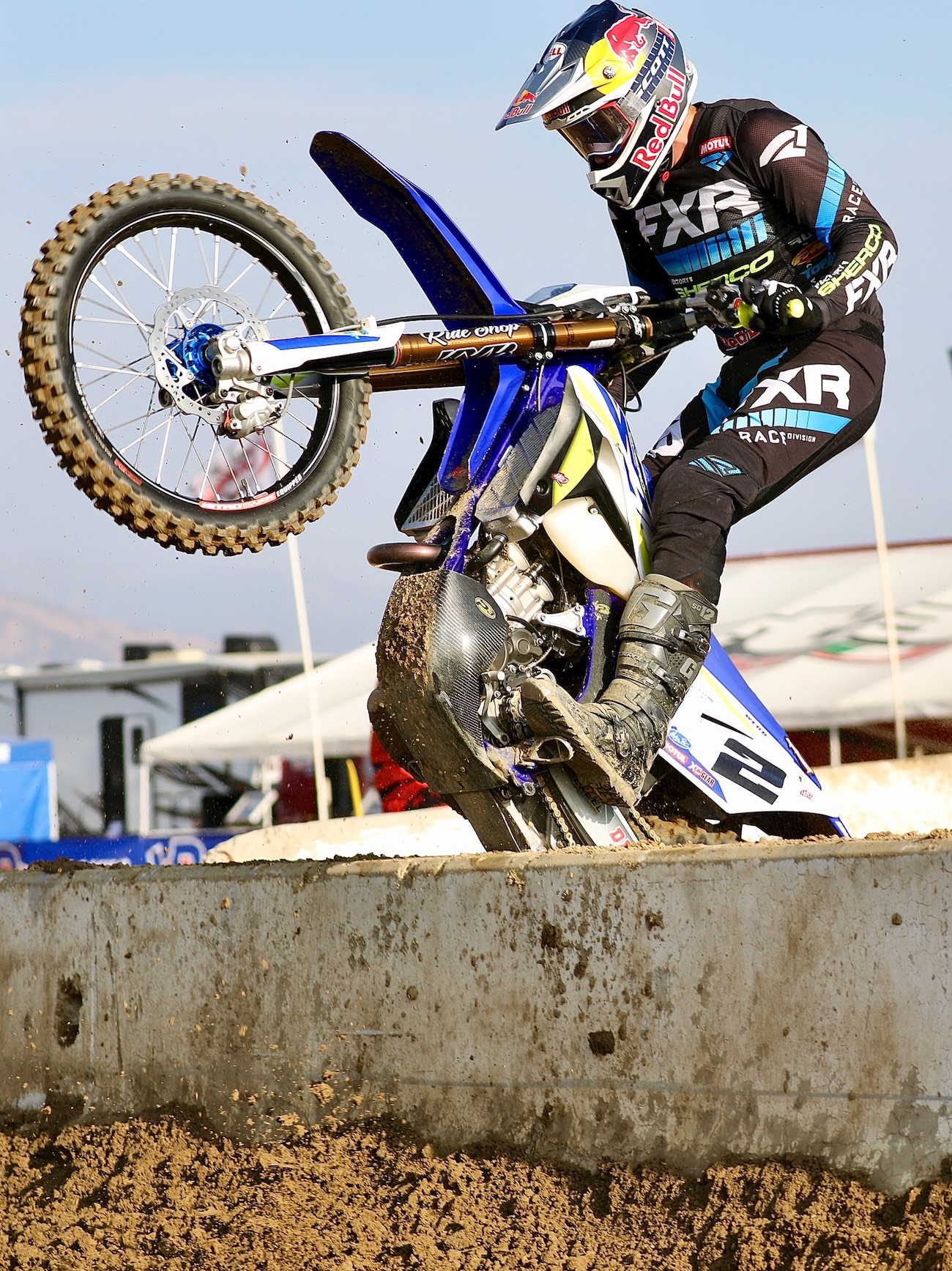 Cody Webb, on his new Sherco, had a consistent 2-2-3 day to end up third overall.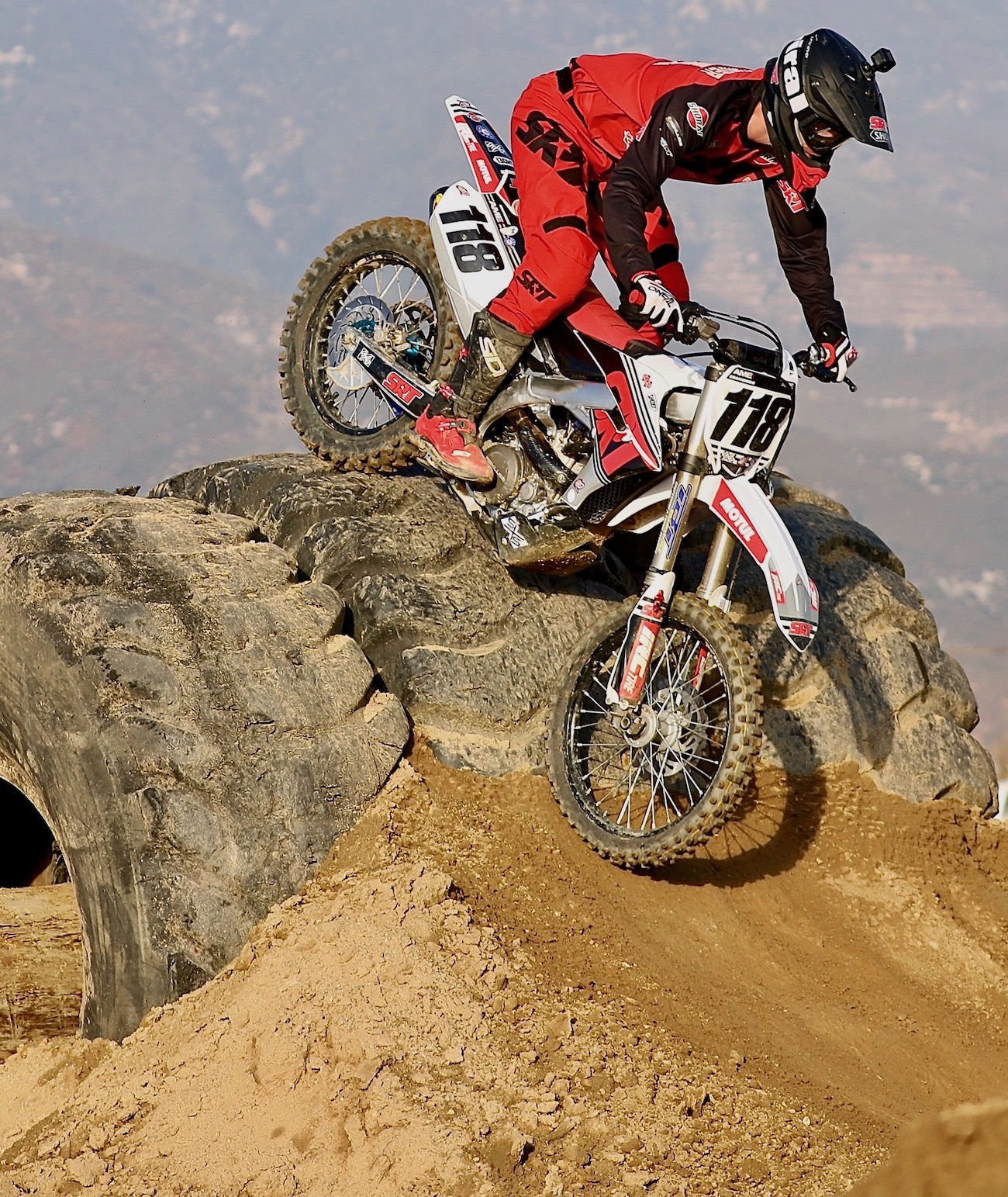 Cory Graffunder (118) was the only Yamaha in the three-moto finals and put it in fourth overall with a 5-3-5 day.
Ryder LeBlond came from Pennsylvania to air out his KTM on what was the largest AMA National Championship EnduroCross course ever. This is the rare tractor tire-to-dirt finish line jump.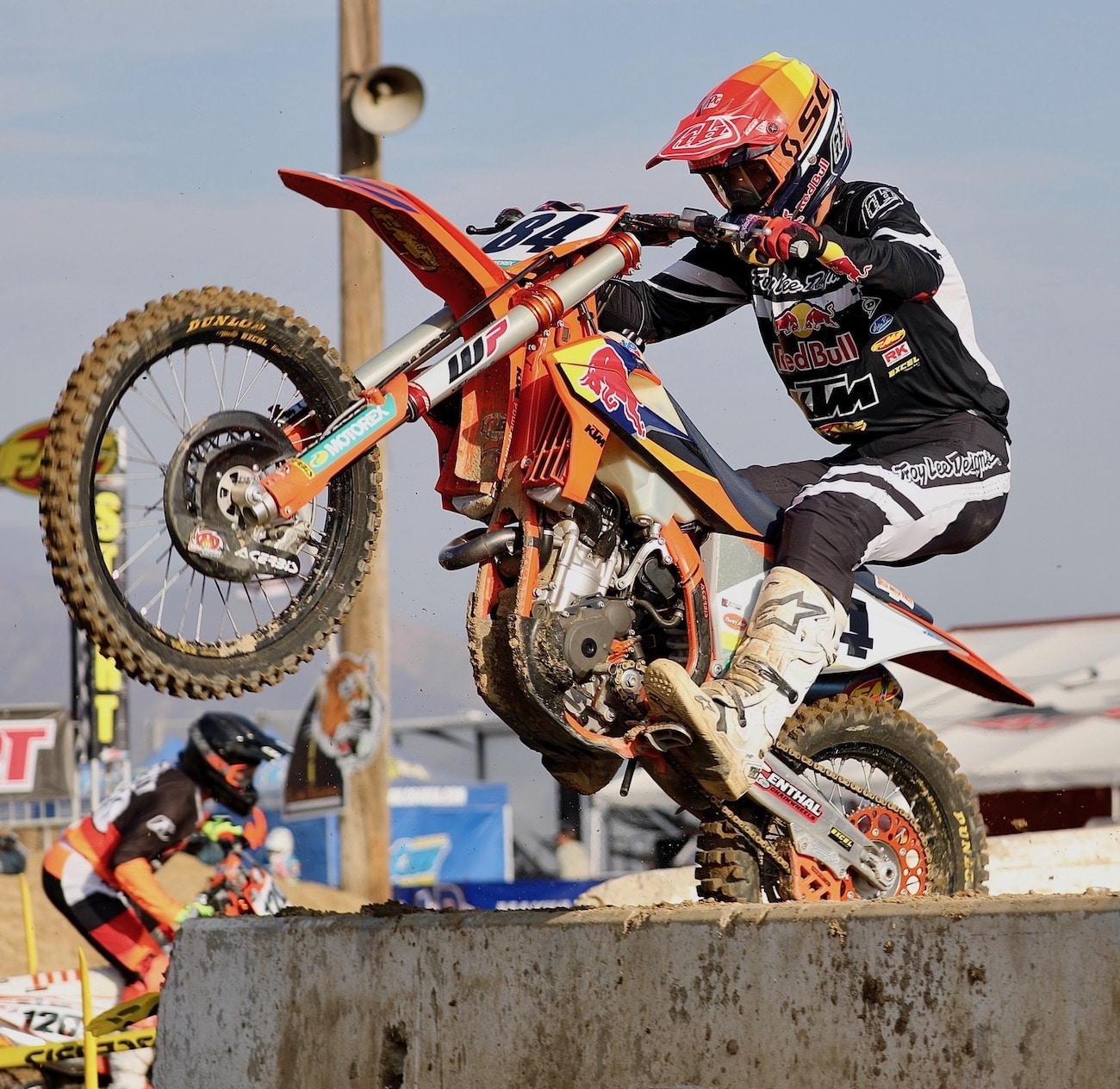 Trystan Hart put himself on the second step of the podium was bold riding. Here, Trystan attacks the K-Rail whoops.
Canadian Spenser Wilton (17) counter-balances his way through the tractor tires for 12th.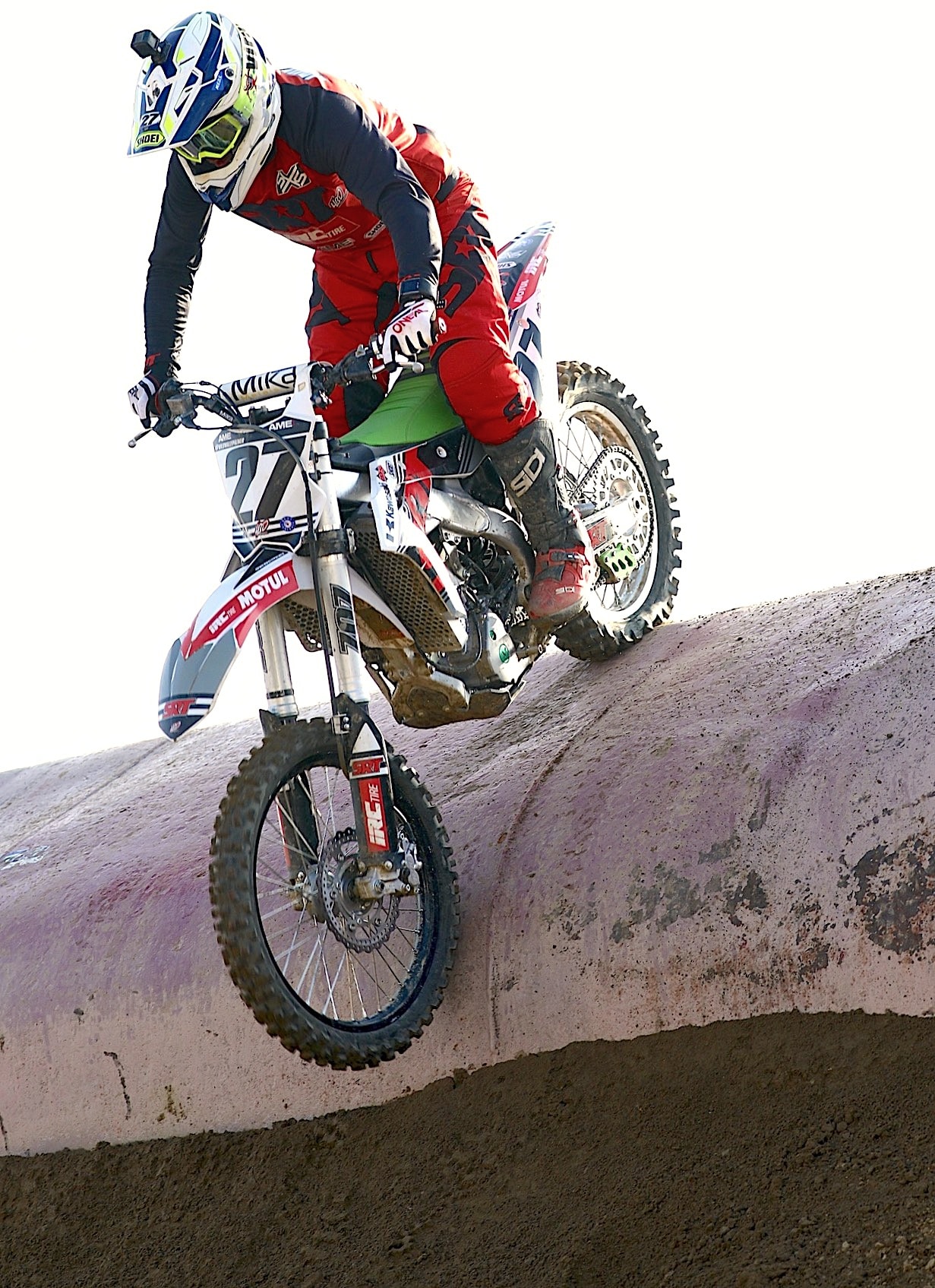 Wally Palmer (7) drops his Kawasaki in over the water tank. Palmer went 15-14-15.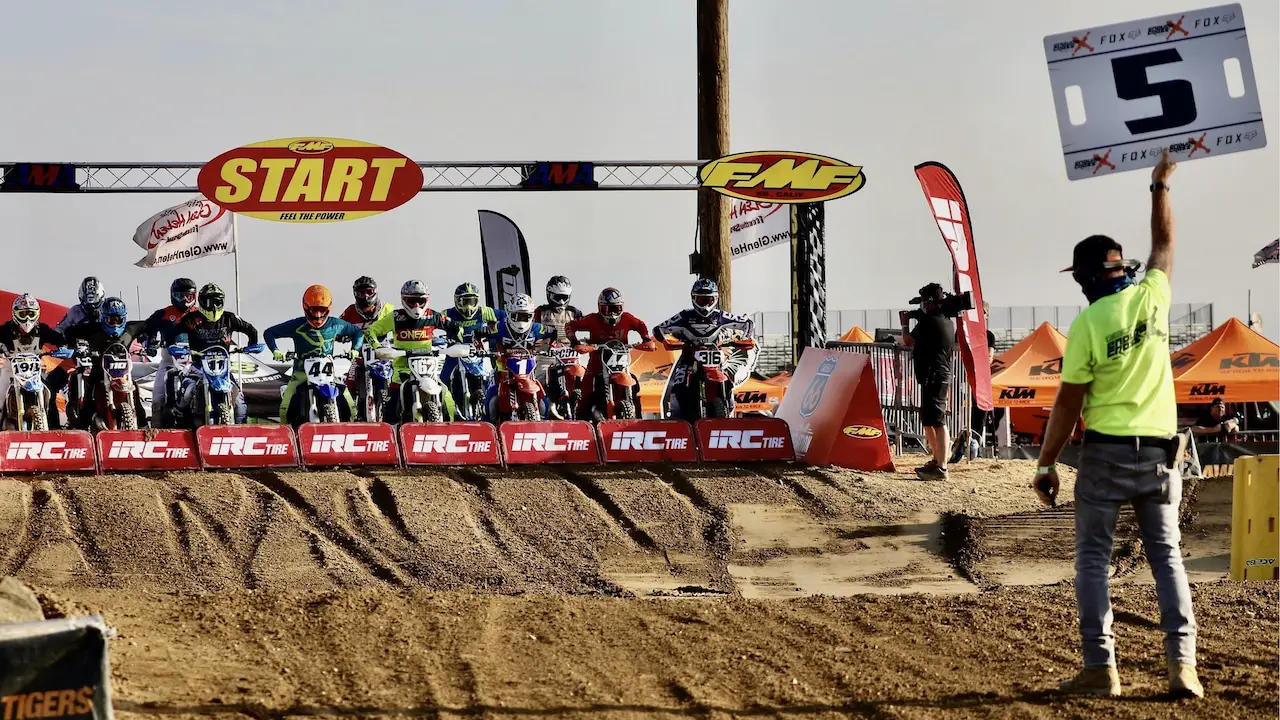 Glen Helen had the National EnduroCross series, SoCal Classic Vintage race and an REM motocross on the same day. MXA had riders in all three events. Here Josh Fout (44) prepares for the gate drop.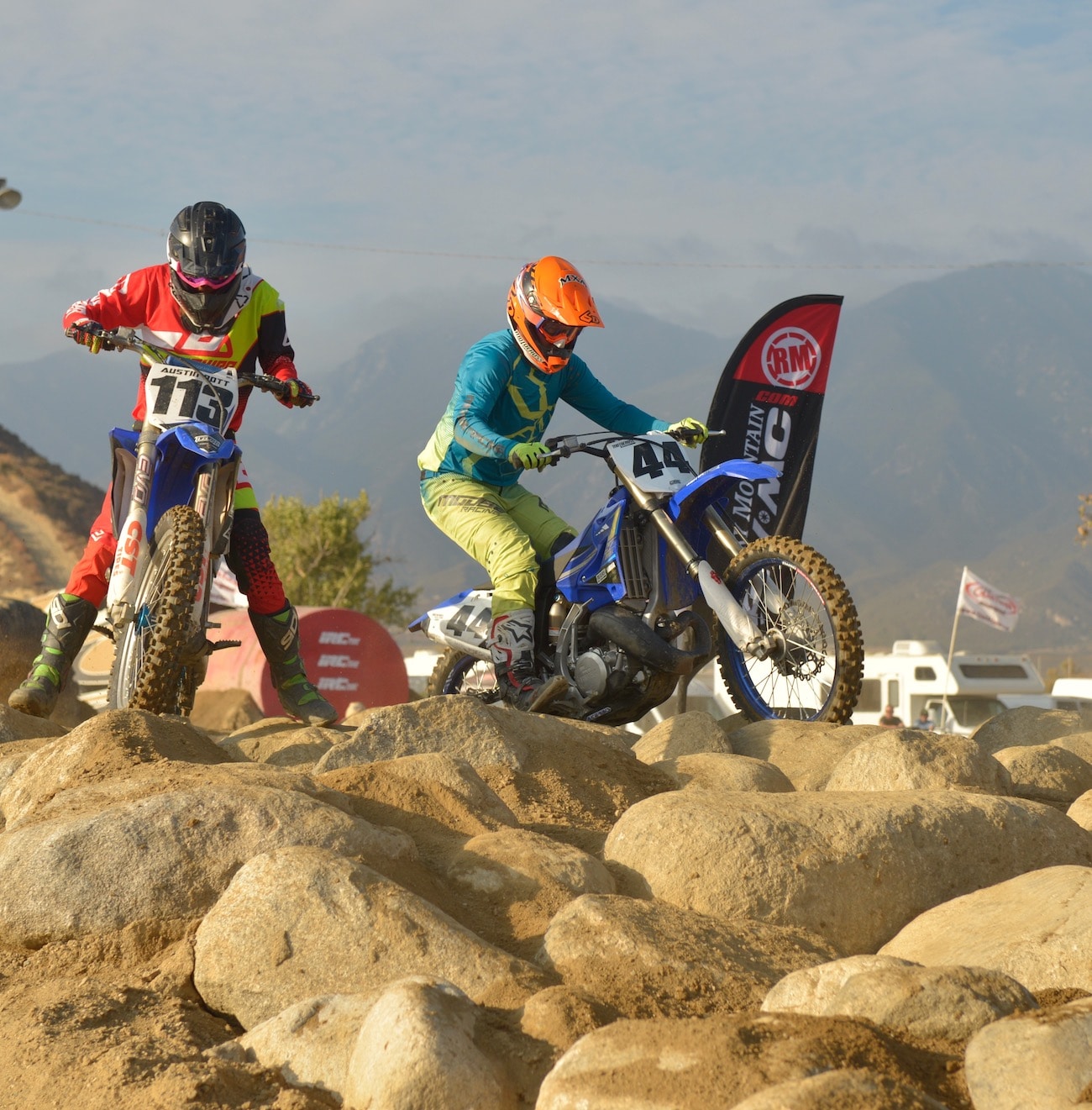 Josh Fout going through the boulders that were moved to the Stadiumcross track from the Jeep Trail. Photo: Dan Alamangos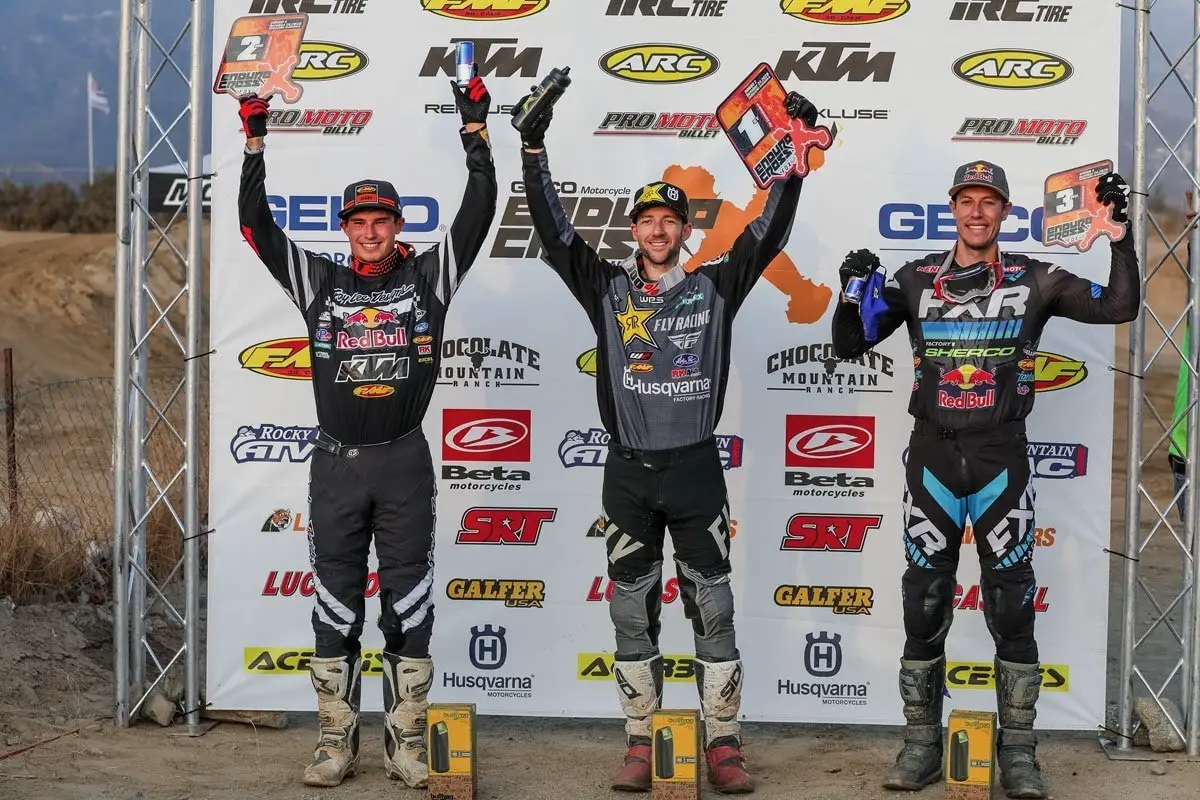 The round 2 podium of the 2020 AMA Endurcross Champion was Trysten Hart (left), Colton Haaker (center) and Cody Webb (right). Photo: Jack Jaxson
2020 GLEN HELEN ENDUROCROSS ROUND 2 RESULTS
1. Colton Haaker (Hus)…3-1-1
2. Trystan Hart (KTM)…1-4-2
3. Cody Webb (She)…2-2-3
4. Cory Graffunder (Yam)…5-3-5
5. Cooper Abbott (KTM)…4-5-7
6. Benjamin Herrera (Bet)…7-6-4,
7. Noah Kepple (Hus)…8-8-6
8. Ryder Leblond (KTM)…6-7-10
9. Anthony Johnson (KTM)…10-9-8
10. William Riordan (KTM)…9-10-11
11. Ty Cullins (TM)…11-13-9
12. Spencer Wilton (KTM)…13-11-13
13. Brandon Petrie (KTM)…14-12-14
14. Daniel Lewis (Hus)…16-15-12
15. Wally Palmer (Kaw)…15-14-15
16. Max Gerston (Bet)…12-16-16
Aerial view of the Glen Helen EnduroCross track.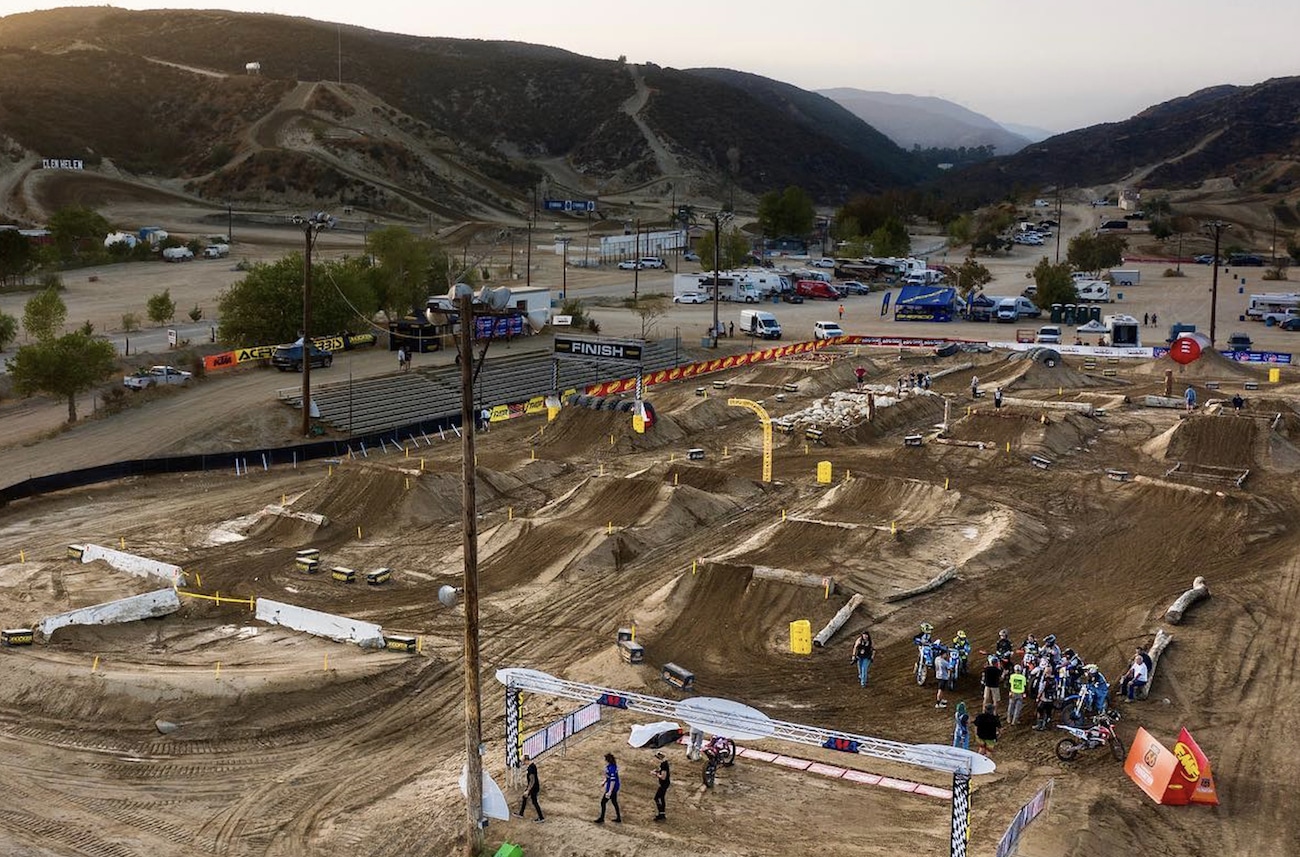 This is the EnduroCross track with the Glen Helen National track in the background to the left and the REM track to the right.
2020 AMA ENDUROCROSS CHAMPIONSHIP SCHEDULE
Oct. 23…..Glen Helen, CA
Oct. 24….. Glen Helen, CA
Oct. 29…..Glen Helen, CA
Oct. 30…..Glen Helen, CA
Nov. 6……Nampa, ID
Nov. 7……Nampa, ID
Round 3 of the 2020 AMA EnduroCross Series will take place on Thursday, October 29. For full results and series information, visit their official website at www.endurocross.com.