DARYL HURLEY WINS OVER-40 WORLD VET CHAMPION
click on images to enlarge
Photos by Dan Alamangos
New Zealand's Daryl Hurley, who race the AMA series for four years, with his best result being an 8th in the 125 class at Budds Creek in 2003, easily won the Over-40 Pro class at Glen Helen. Hurley was one of 16 New Zealanders at the 2016 Dubya World Vet Championship.
Last year's Over-40 World Champ, Kurt Nicoll (8), didn't go down without a fight. Kurt's 2-2 won't make him happy heading into tomorrow's Over-50 Pro race.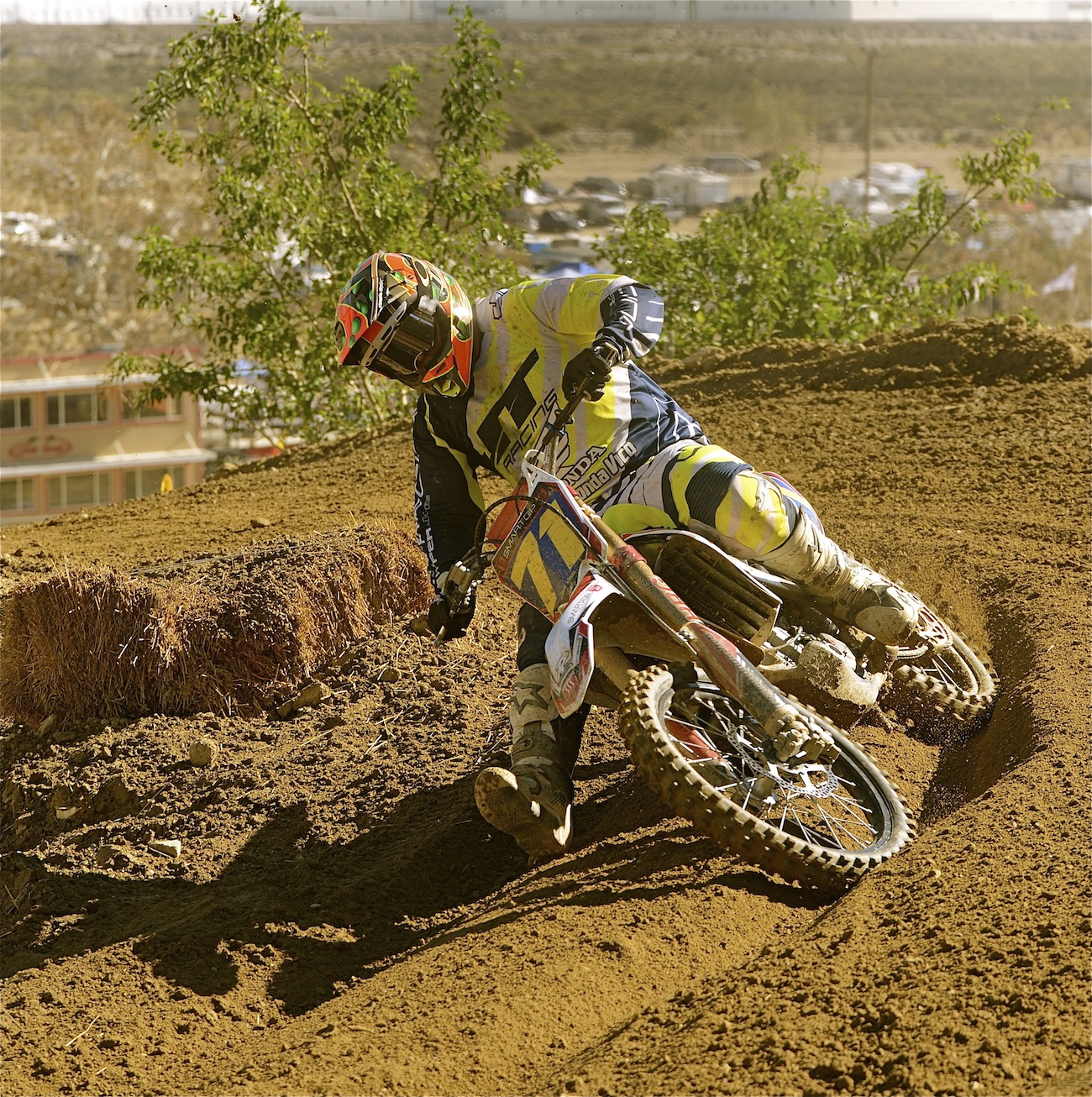 Spanish National Champion and former Grand Prix racer, Javier Garcia Vico, spent most of the day racing with Kurt Nicoll, who was his former team manager on the GP circuit. Vico ended uo fourth with a 3-4 day.

RESULTS: OVER-40 WORLD MOTOCROSS CHAMPIONSHIP

Glen Helen Raceway
1. Daryl Hurley (Hus)………………1-1
2. Kurt Nicoll (KTM)………………..2-2
3. Kenjiro Tsuji (Hon)……………..4-3
4. Javier Garcia Vico (Hon)………3-4
5. Ryan Hunt (Hon)…………………6-5
6. Gordon Ward (Yam)…………….5-6
7. Brian Wheeler (Kaw)…………..8-7
8. Julian Cerny (Kaw)……………..7-8
9. Jeff Willoh (Suz)…………………11-9
10. Brandon Milstead (Yam)…….10-10
11. Ron Lechien (Kaw)……………12-11
12. Shawn Wynne (YAM)………..13-12
13. Mike Reefman (Yam)…………9-17
14. James Lavender (Kaw)……..15-13
15. John Kirkcaide (Hus)…………18-14
16. Ed Foedish (Yam)……………..17-15
17. Aaron Hunt (Yam)……………..19-16
18. Jurgen Kuppers (Kaw)………16-21
19. Chad Hartman (Kaw)………..21-18
20. Geoff Walker (Suz)……………20-19
Don't look at this photo if you are squeamish. Tim Sharp (714) holeshot the first moto of the Over-40 Pro class, but lost the front end at the bottom of Shoei Hill. He suffered a broken leg—evident to those who look closely at the photo.
Ron Lechien always races the World Vet Championship. His 12-11 day wasn't indicative of how well he rode, just how much ring rust the Maxima businessman has.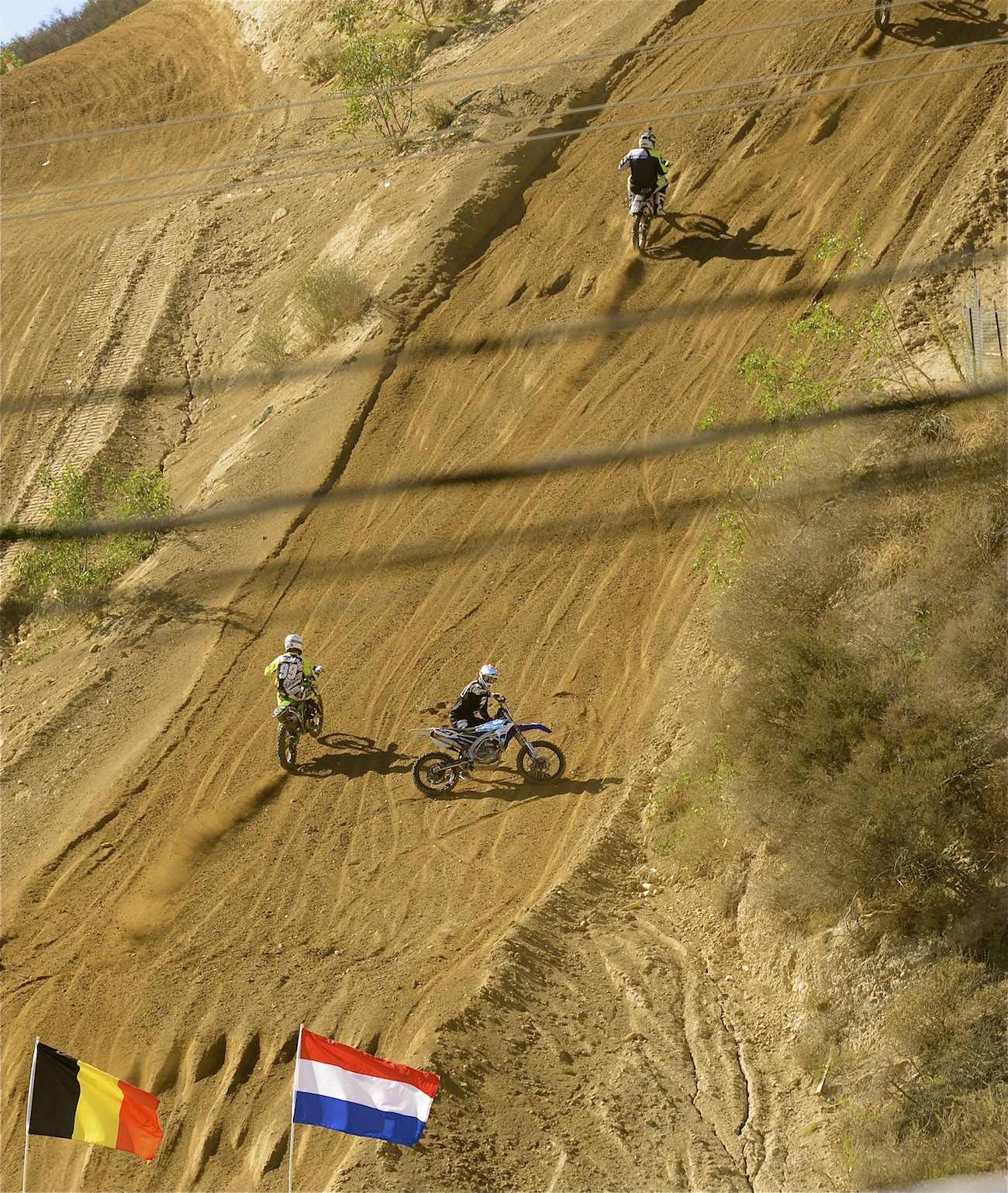 Hills never look as steep in photos as they really are, but if you failed to make it up Mount Saint Helen, you had to go back to the bottom and take another run at it.
Canadian Julian Cerny went 7-8 to be the first Canadian. The top ten had riders from New Zealand, England, Japan, Spain, South Africa, Canada and the USA.
Arizona's Ed Foedisg was the only rider to try to race the Over-40 Pro class on a 250. His 17-15 score doesn't reveal how hard he rode just to keep in touch with the 450s on Glen Helen's big hills and long start.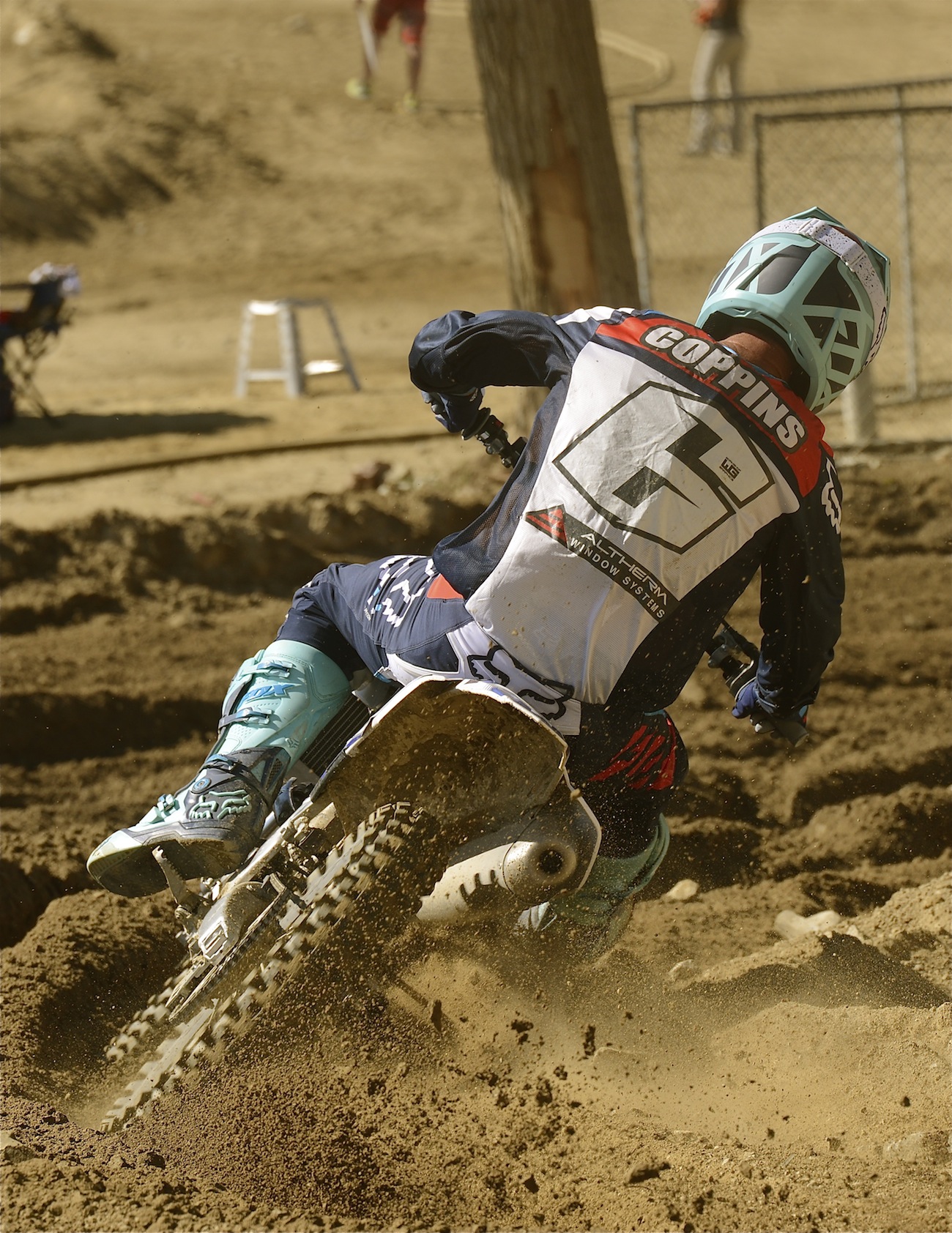 Former GP rider Josh Coppins isn't old enough to race the Over-40 World Championship, but he came to Saturday's World Vet day to get in a quick warm-up race in the Over-30 class to get ready for Sunday's Over-30 World Championship.