AMA SUPERCROSS TV SCHEDULE: WHEN TO WATCH THE 2020 DAYTONA SUPERCROSS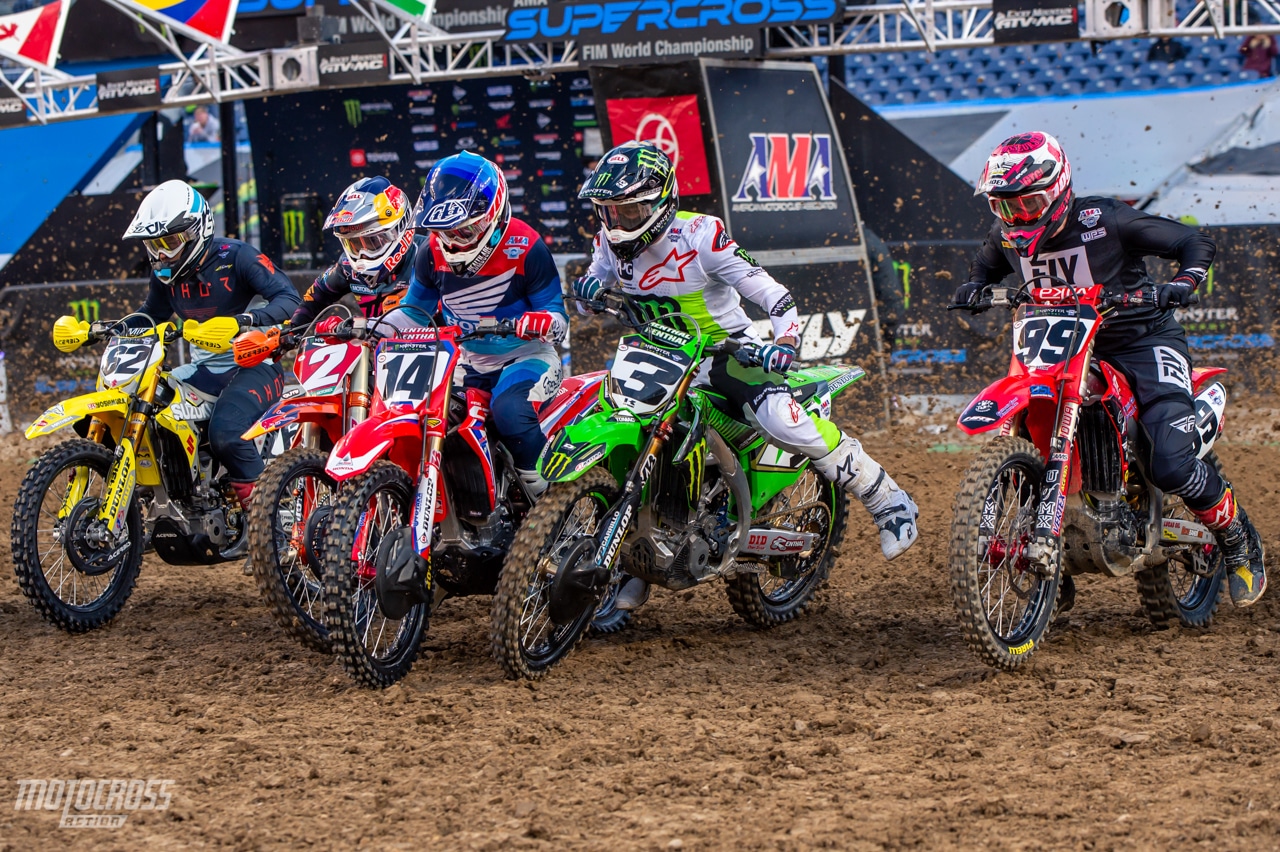 The 2020 Daytona Supercross will be shown at 4:30 p.m. Pacific time on Saturday on NBC-Sports.
The 2020 AMA Monster Energy Supercross series is a 17-round tour across the United States. If you want to know when and if the SX series comes near your home town or which rounds are on which coasts, click here. The tenth round of the 2020 Monster Energy Supercross season is set to go on Saturday, March 7, at Daytona International Speedway.  Eli Tomac  and Ken Roczen are tied to the Championship heading to Daytona.
2020 MONSTER ENERGY AMA SUPERCROSS CHAMPIONSHIP TENTATIVE TV SCHEDULE BY ROUND
1. ANAHEIM 1: SHOWN
2. ST. LOUIS: SHOWN
3. ANAHEIM 2: SHOWN
4. GLENDALE: SHOWN
5. OAKLAND: SHOWN
6. SAN DIEGO: SHOWN
7. TAMPA: SHOWN
8. ARLINGTON: SHOWN
9. ATLANTA: SHOWN
10. DAYTONA: March 7th—4:30 p.m—NBC-Sports
11. INDIANAPOLIS: March 14th—4:00 p.m—NBC-Sports
12. DETROIT: March 21st—3:00 p.m—NBC-Sports
13. SEATTLE: March 28th—6:00 p.m—NBC-Sports
14. DENVER: April 4th—8:00 p.m—NBC-Sports
15. FOXBOROUGH: April 19th (Sunday)—8:00 p.m—NBC
16. LAS VEGAS: April 25th—7:00 p.m—NBC-Sports
17. SALT LAKE CITY: May 2nd—6:00 p.m—NBC-Sports
*All times are Pacific. Schedule subject to change.