DEAN WILSON CRASH VIDEO AND INJURY UPDATE | 2019 MONSTER ENERGY CUP SUPERCROSS (UPDATED)
DEAN WILSON CRASH VIDEO AT THE 2019 MONSTER ENERGY CUP SUPERCROSS
Factory Rockstar Husqvarna rider, Dean Wilson had a crash during the final qualifying practice of the day at the 2019 Monster Energy Cup. With the track being ran forwards and backwards the jumps were built to handle both directions. Unfortunately Dean hit a part of the jump that had been worn down from the first practice and it caused him to case the landing of the quad and crash. Now Dean has confirmed that his crash resulted in a fractured and dislocated hip.
DEAN WILSON UPDATES THE INDUSTRY ON HIS INJURY VIA INSTAGRAM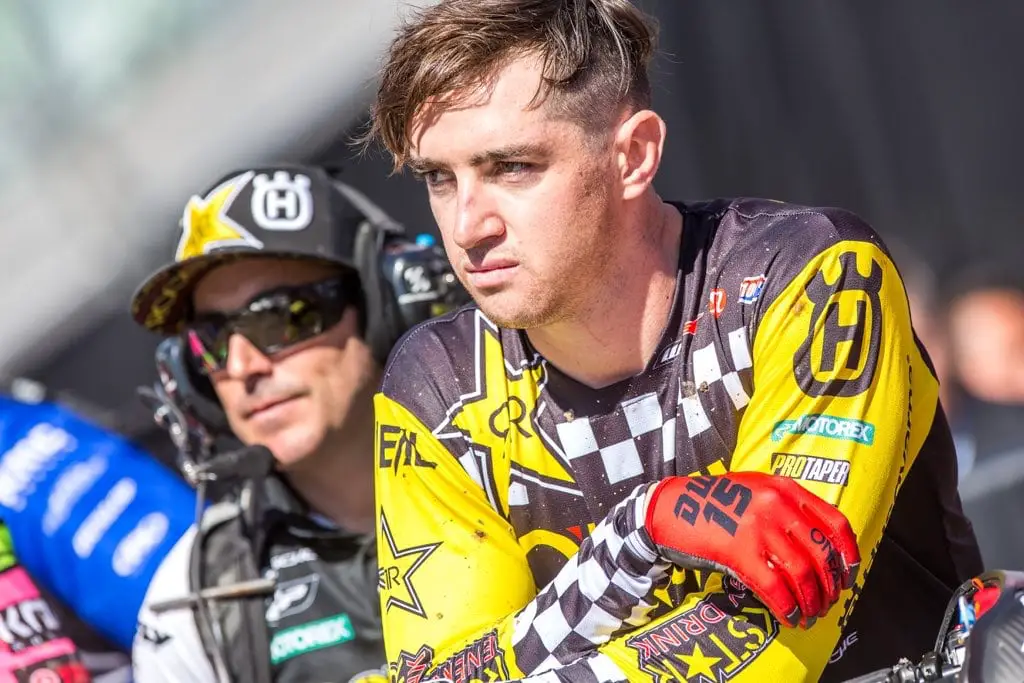 Dean Wilson: "What's up everyone. First off I wanted to thank everybody for reaching out to me. I really appreciate it. I Was feeling really good, fit and ready for monster cup. Started the day off fastest in the first free practice & P3 in qualifier 1. 2nd qualifier I was putting 2 laps together. I jumped the quad the lap prior before my crash. As I came around the 2nd lap I hit the jump face a couple inches over from where I was the lap before. With the track being ran forwards and backwards I hit just a worn down part of the lip that didn't give me the pop to get over it. I came up short and got ejected off the bike last lap of practice of course and suffered a fractured and dislocated hip. By far the most pain I have ever been in my life. I'm glad I waited a couple days to post this as I was down in the dumps but now I feel better and ready to heal up. I hate that this happened but it's motocross this shit happens, I can't control it. As much as I don't really look at negative comments about me sometimes some people do piss me off with there arrogance and it will get the best of me. But it's just the way it goes. I never wanted to be that person that was injured obviously. But that's my journey and I'm gonna stick to my script keep working hard doing all I can to be the best I can. Thank you to my Team @rockstarhusky , My family , Friends and fans for sticking behind me – Dean"
DEAN WILSON'S INSTAGRAM POST AND VIDEO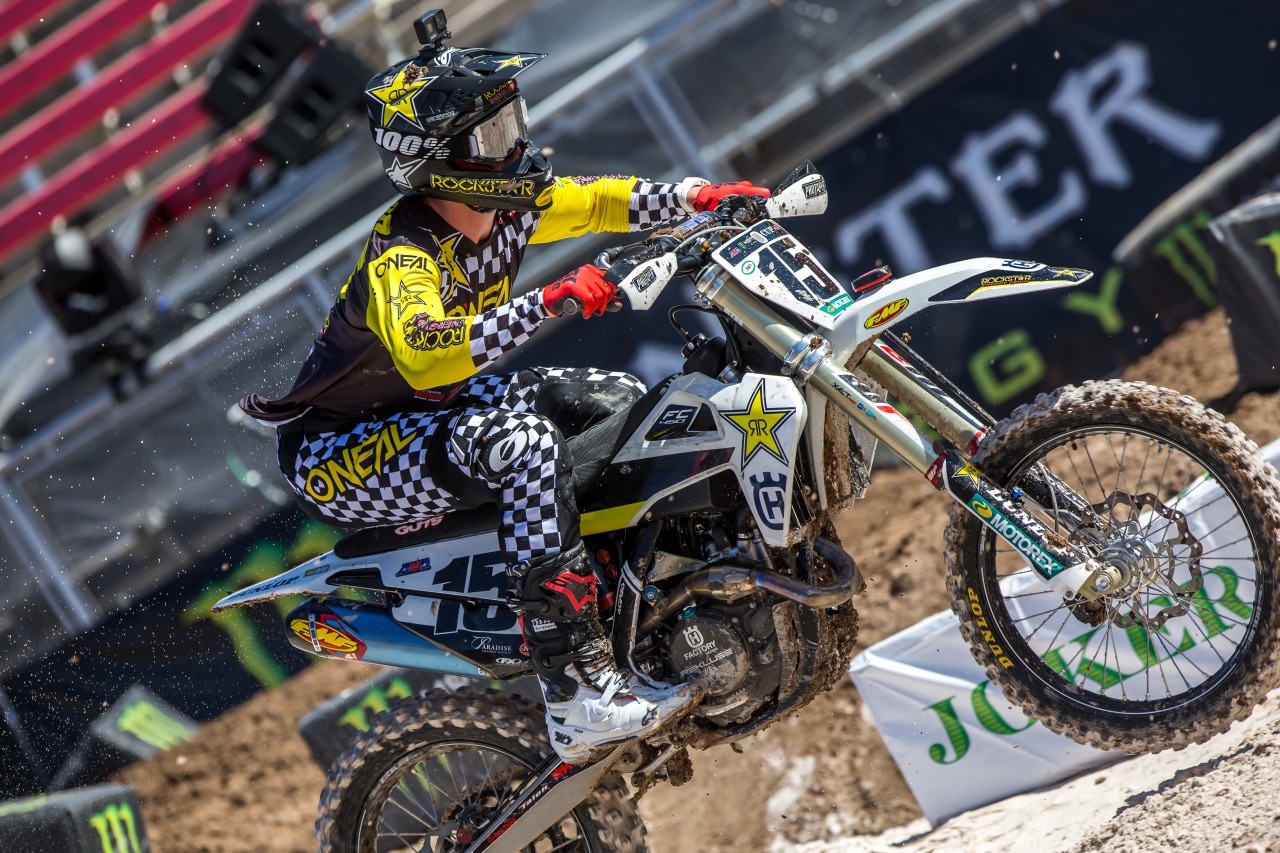 Dean Wilson was going fast at MEC. He was third fastest in the first qualifying session.
From Saturday evening: We are sad to report that Dean Wilson had a hard crash during the second timed qualifying session at the 2019 Monster Energy Cup. Dean was forced to miss Saturday night's Monster Energy Cup in Las Vegas after the  crash Wilson was immediately transported to the local hospital where the official Husqvarna press release says that "early reports indicate that he has sustained a dislocated hip."
It was an unfortunate ending to the night for Wilson, who had an impressive showing in the day's qualifying sessions. He qualified third overall in the first session, finishing only half a second off the leader. The Rockstar Energy Husqvarna Factory Racing Team wishes Dean a speedy recovery as he awaits further evaluation.