DID YOU KNOW? HONDA HAS THREE 2021 CRF450 MODELS
DID YOU KNOW? HONDA HAS THREE 2021 CRF450 MODELS
Honda is offering three CRF450 models for 2021. Above is the standard 2021 CRF450 which weighs 5 pounds less than in 2020 and features a center-port exhaust, new injector angle, 46mm throttle body, hydraulic clutch and all-new plastic.
The all-new 2021 Honda CRF450 model will not totally replace the 2020 model. How can that be? Honda has developed a unique marketing plan for the 2021 model year. There will be three versions of the CRF450 on the showroom floors this winter. Here they are.
2021 HONDA CRF450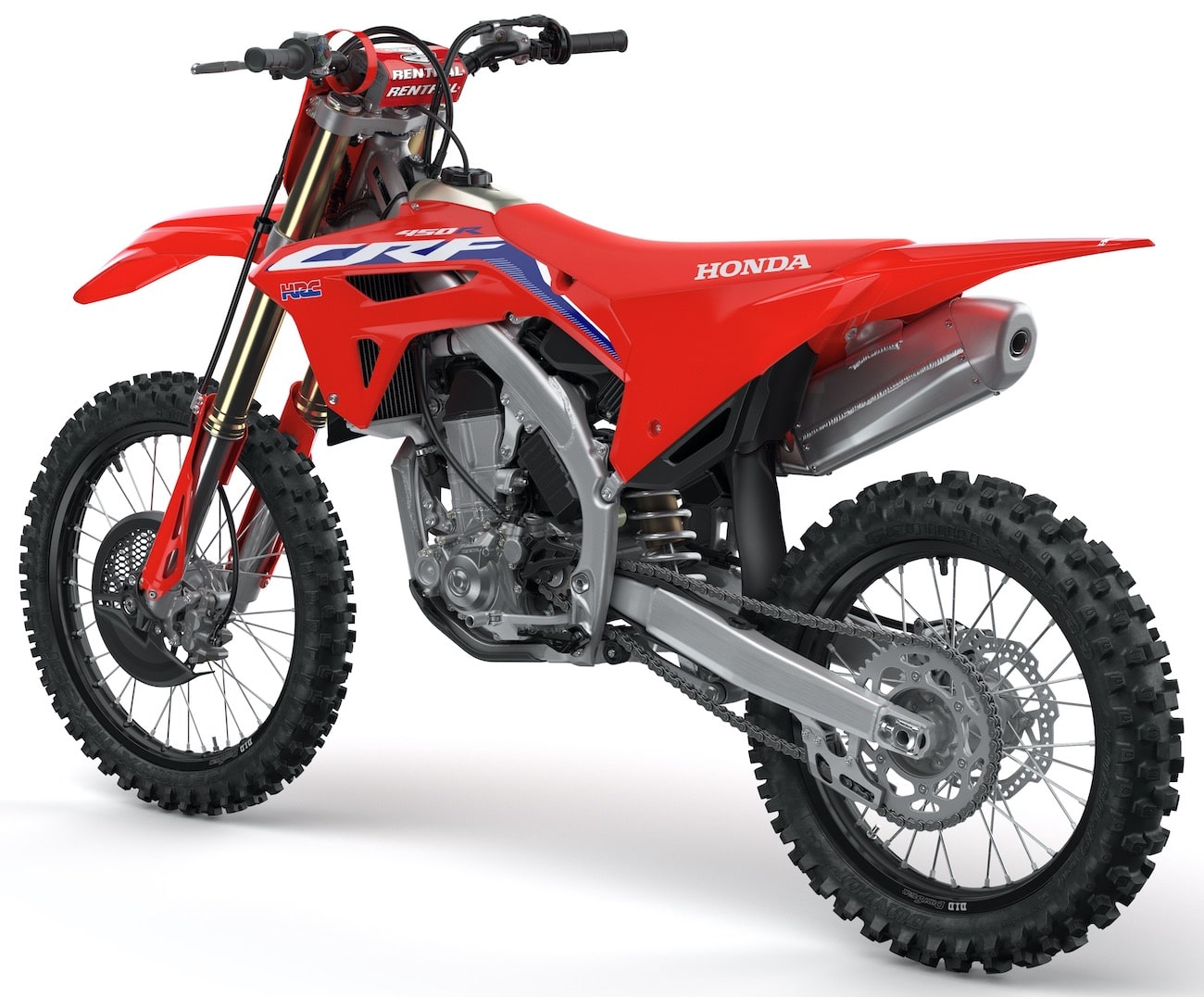 Honda has gone back to the drawing board for the 2021 model year, endowing the legendary machine with updates aimed at improved power, handling and consistency.  Drawing on lessons learned from Honda Racing Corporation's global race program, including Team Honda HRC's AMA Supercross and Motocross efforts, the 2021 CRF450 features engine updates focused on low- to-midrange performance, a newly designed chassis with revised rigidity and a slimmer overall package.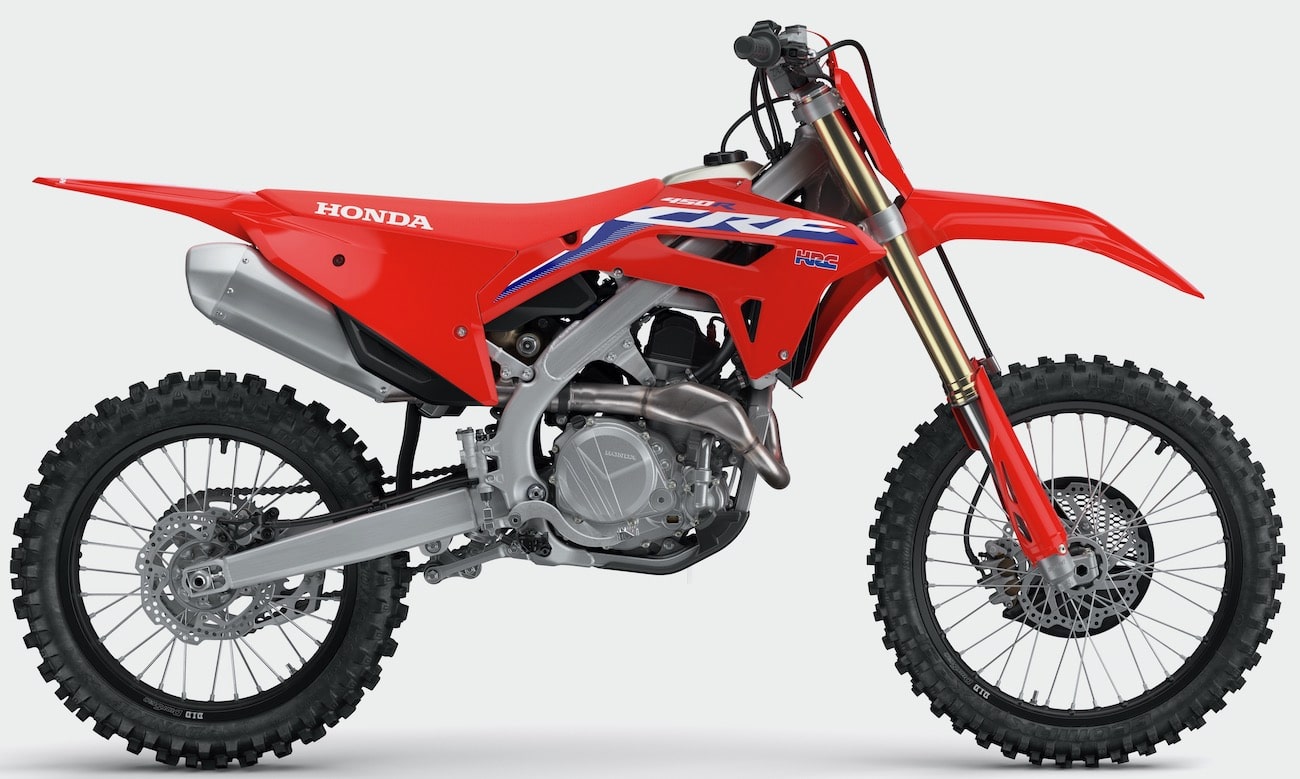 The combination yields a machine that performs at a high level for the duration of a tough moto. Suggested retail price: $9599.
2021 HONDA CRF450WE
For motocross enthusiasts who demand the absolute best when it comes to performance, the premium CRF450WE (Works Edition) benefits from the same improvements as the 2021 CRF450, plus a long list of elite-level updates that mimic the parts used in the Team Honda HRC factory race shop. As with the 2021 CRF450, this model is endowed with important updates aimed at improving power, handling and consistency.
Befitting its status as the clear benchmark when it comes to lap times' it boasts additional features aimed at refining power, suspension performance and aesthetics. Suggested retail price: $12,380.
2020 HONDA CRF450
While many off-road riders demand the latest technology, a number of customers see value as a top priority—although they are still not willing to sacrifice performance. For 2021, Honda will offer a third CRF450. It joins the all-new 2021 CRF450 and 2021 Honda CRF450WE Works Edition as an additional production run of 2020 units that will be available at a $1000 price reduction.
The value-priced 2020-1/2 CRF450 features proven performance, an electronics suite, Torque Control (HSTC), electric starting and a powerful Unicam engine. Suggested retail price: $8599.