DUBYA WORLD VET MOTOCROSS CHAMPIONSHIP PRO RESULTS // DAY 2

2021 DUBYA WORLD VET MOTOCROSS CHAMPIONSHIP PRO RESULTS // DAY 2
The two days of racing are over for the 2021 Dubya World Vet motocross championships. It was a great weekend of racing with riders coming from all over the country (and even international riders too despite pandemic restrictions). The pits were full, classes were packed with great riders and the track got rough. We had the majority of our MXA test fleet racing this weekend which was exciting to be racing on our home turf.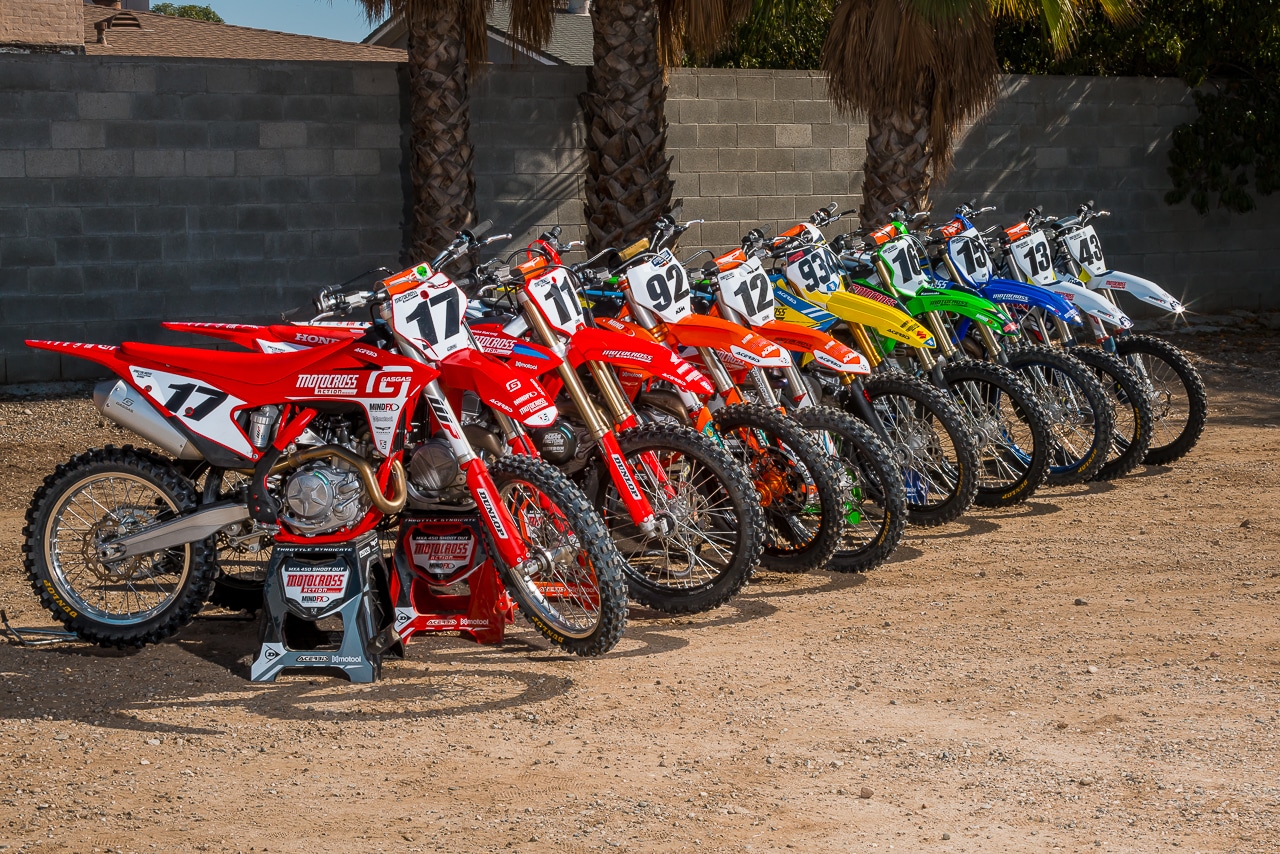 The MXA fleet of race bikes for the Vet World National
We had Throttle Syndicate and Phoenix Handlebars get our 9 test bikes looking good for the races. MindFX kept us full of energy for the hard motos and Acerbis hooked us up with some cool stands for the bikes. Here is what went down on Sunday at the Vet Worlds.
With practice starting at 7:00 a.m. the MXA wrecking crew was at Glen Helen before the sun came out. 
25+ EXPERT CLASS RESULTS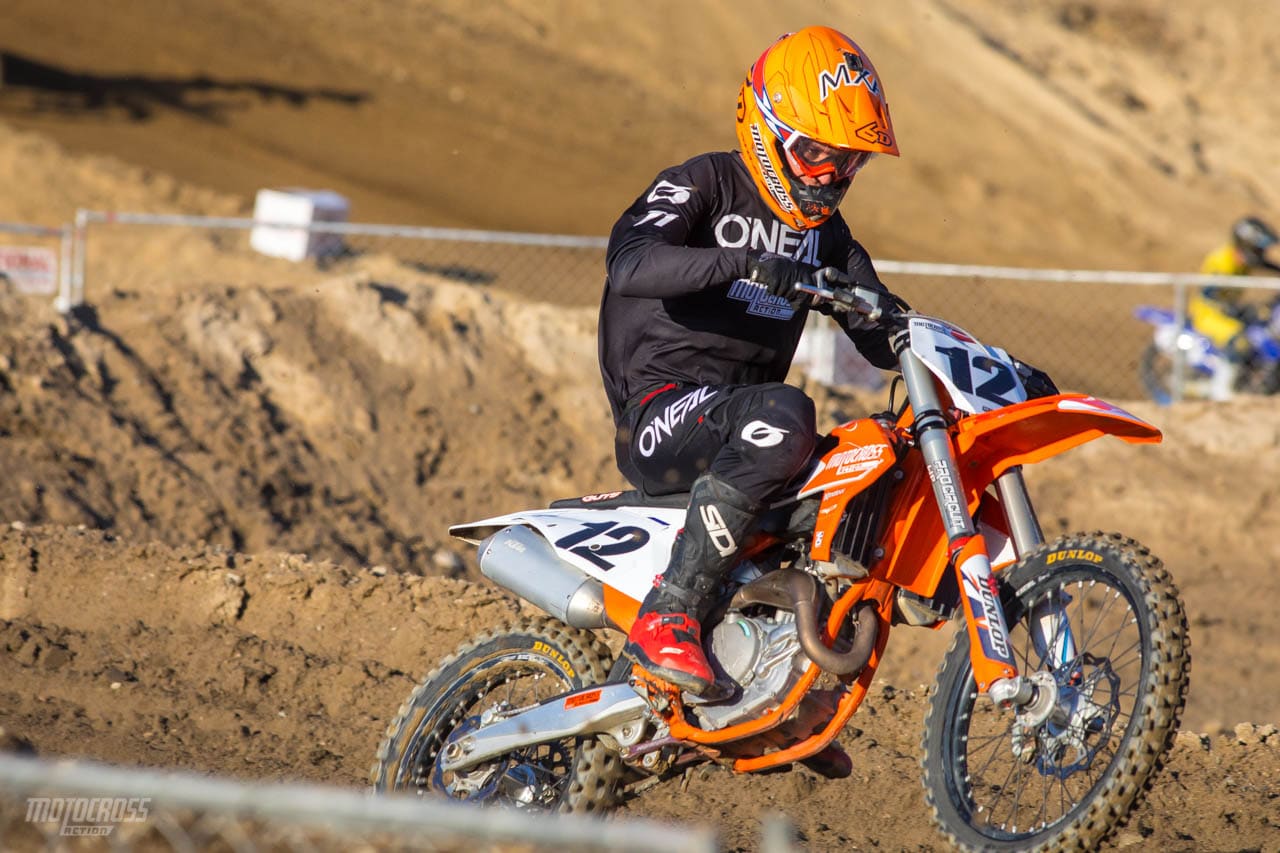 MXA's very own Josh Mosiman went on to have a perfect day of racing both Saturday and Sunday in the 25+ Expert class. 
2021 OVER-25 EXPERT CLASS
1. Josh Mosiman (KTM)…1-1
2. R.J. Wageman (Suz)…2-2
3. Brian Medeiros (Hus)…4-3
4. Chase Adams (Yam)…5-4
5. Zach Spano (KTM)…6-5
6. Tracy Morgan (Hon)…12-6
7. Kevin Barbosa (Yam)…11-7
8. Mason Wharton (Kaw)…3-15
9. Billy Lea (Yam)…7-12
10. Josh Fout (Gas)…8-16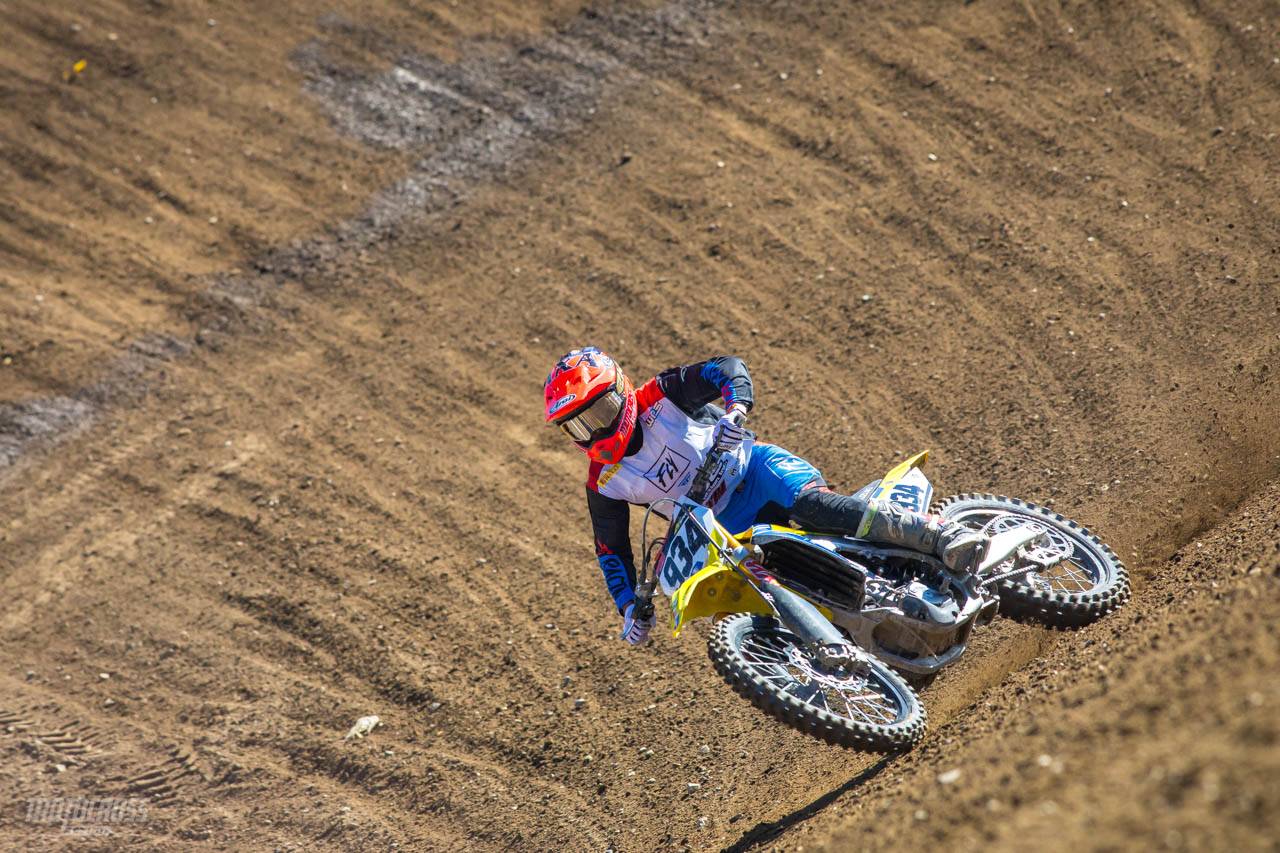 MXA test rider, Brian Medeiros went 3-3 for 3rd overall. 
MXA test rider, Josh Fout rounded out the top 10. 
30+ PRO CLASS RESULTS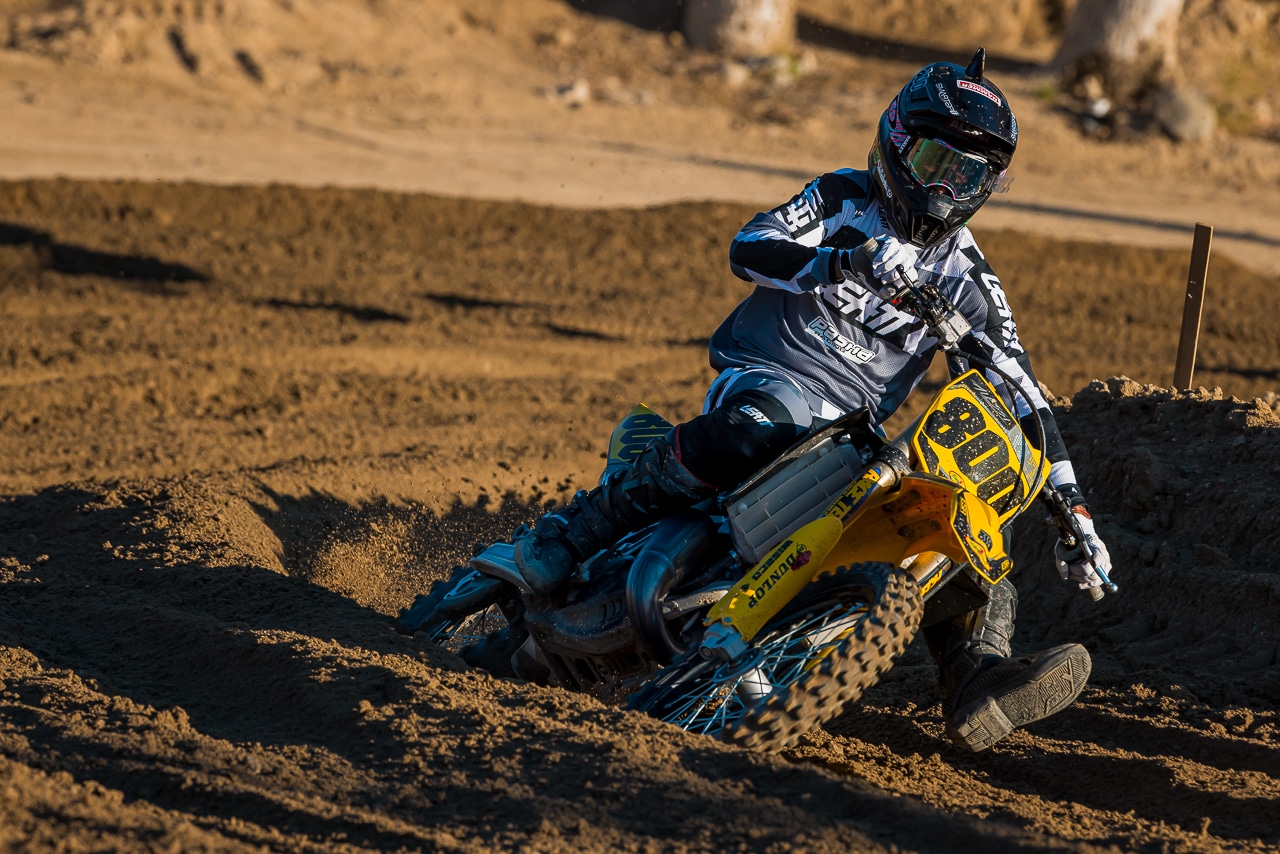 Mike Alessi won the 30+ Pro class against a good group of racers. However, it wasn't without some drama. During the middle of the first moto, Mike Alessi landed on a slower rider after going over the finish line. Check out the video clip below. 
OVER-30 WORLD VET CHAMPIONSHIP
1. Mike Alessi (Hon)…1-1
2. Jason Potter (Gas)…2-2
3. Sean Lipanovich (KTM)…3-3
4. Sean Collier (Yam)…4-4
5. Benny Breck (Gas)…6-5
6. Michael Staufer (KTM)…7-6
7. Bryce Huffman (Hon)…10-7
8. Cody Briner (Gas)…9-9
9. Dustin Pulliam (Hus)…8-10
10. Daniel Vanderziel (Yam)…12-8
PASHA 125cc 50+ PRO CLASS RESULTS
Kurt Nicoll won the 125cc 50+ class. 

2021 OVER-50 PASHA 125 PRO
1. Doug Dubach (Yam)…1-1
2. Kurt Nicoll (KTM)…2-2
3. Pete Murray (Yam)…3-3
4. Kevin Barda (Yam)…4-4
5. Ed Foedish (Hus)…6-5
6. Don Bisceglia (KTM)…5-6
7. Ricky Arnold (KTM)…7-10
8. Paul Scontrino (Kaw)…11-7
9. Dean Olsen (Yam)…8-12
10. Chris Heinrich (Hon)…10-11
80+ CLASS RESULTS
The oldest MXA test rider, Lars Larsson went 1-1 in the 80+ class. He becomes the first rider to win the Over-60 World Championship, Over-70 World Championship (twice) and now, the Over-80 World Championship.
OVER-80 WORLD VET CHAMPIONSHIP
1. Lars Larsson (Hus)…2-1
2. Ron Dugan (Hon)…1-2
3. Chuck Koistra (Hon)…3-3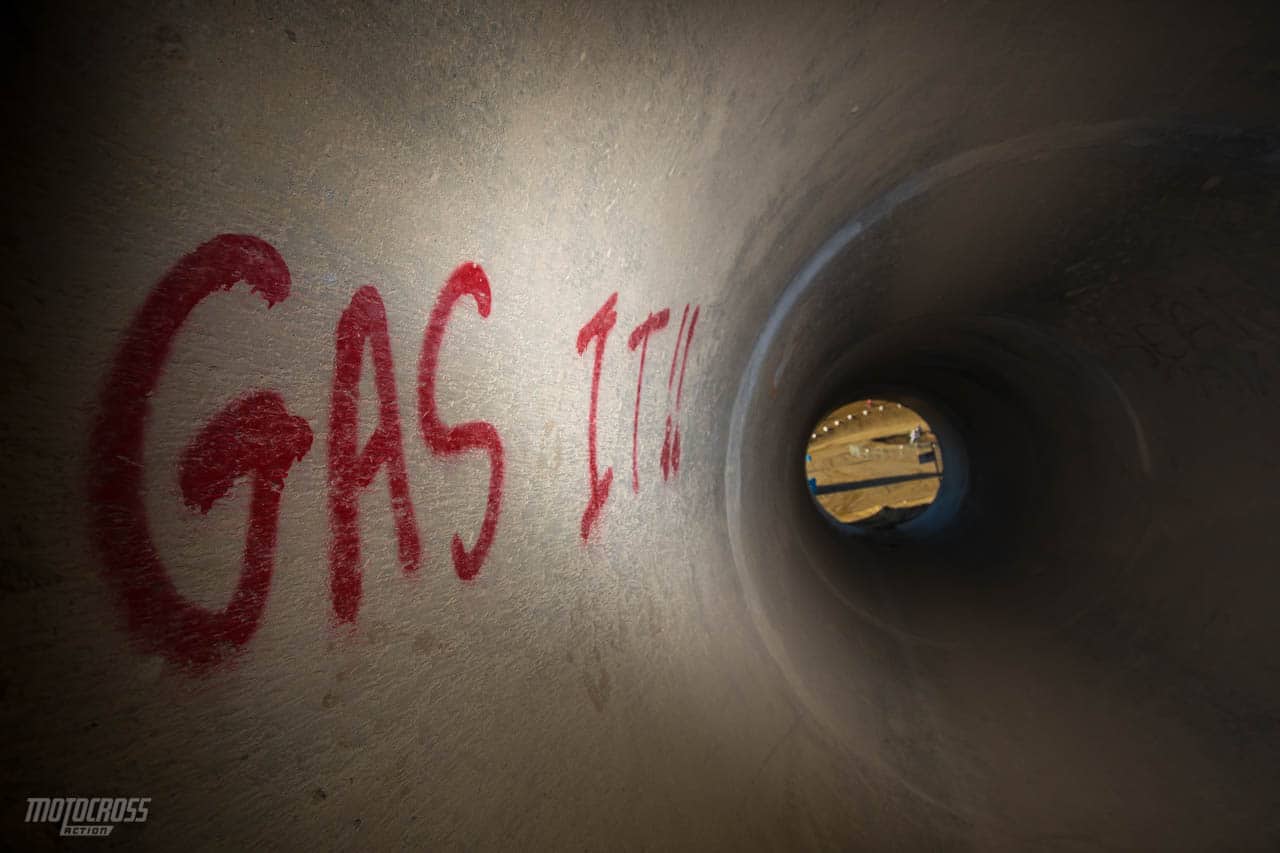 A good reminder when walking through the tunnel.
Past Canadian champion Michael Willard was out racing this past weekend. 
Lars focusing. 
First turn pile up. 
The family of a rider who crashed in the first turn running to their aid. 
Superman was in attendance but didn't do as well as we thought he would. 
Early morning tire changes. Nothing like cold rubber. 
Acerbis got us hooked up with colorful stands. 
There were up to 80 racers on the track at once due to the massive number of entries.