ENZO LOPES BREAKS COLLARBONE | 2018 HIGH POINT NATIONAL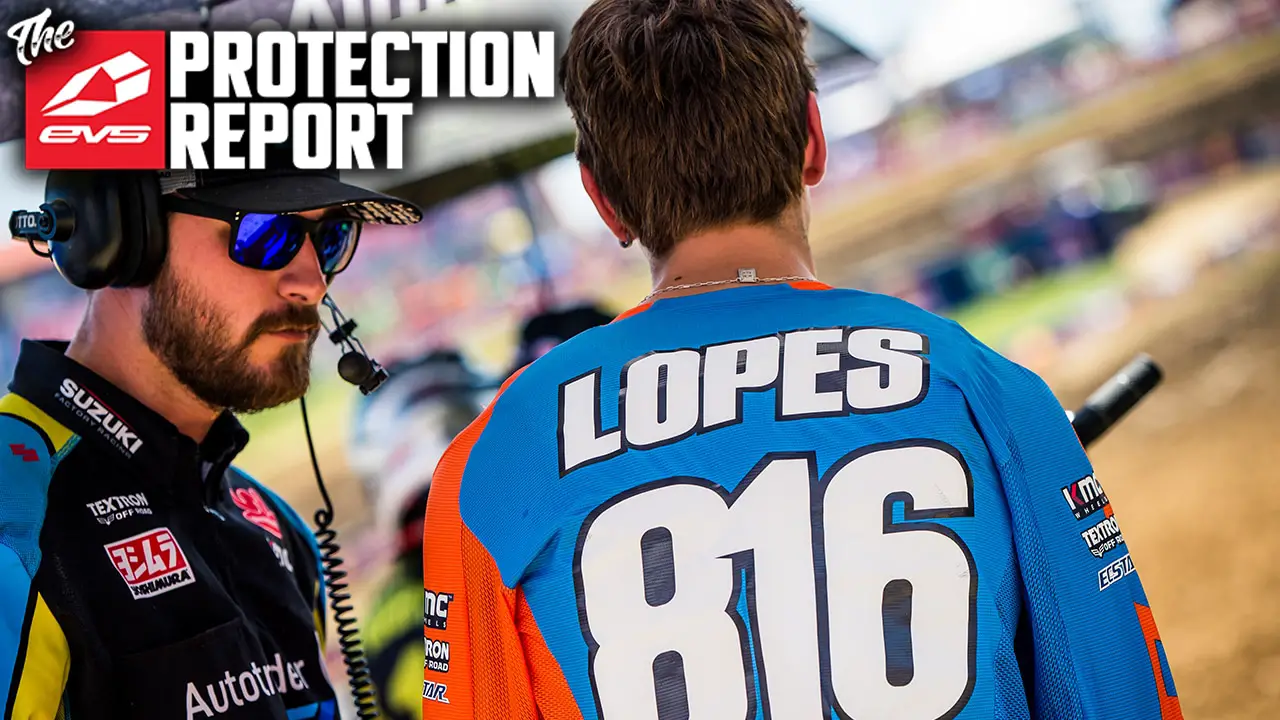 The Autotrader Suzuki rider broke his collarbone at Mt. Morris.
The young Brazilian rider, Enzo Lopes got a break when the Autotrader Factory Suzuki team decided to give this kid a chance in the pro ranks for the 2018 outdoor National season. Enzo was getting his feet wet and making progress each week. Unfortunately, Lopes couldn't seem to to get a handle on the challenging High Point National track in Pennsylvania. He fell numerous times with the last crash breaking his collarbone.
Enzo Lopes commented on the day: "It was the craziest track I've ever ridden in my entire life. The ruts were deep and didn't seem to end. I had a good start and was running third, but I got tight and went back to 11th. I had a crash, and then I crashed again and got my leg stuck under my bike. I had a decent start in the second moto, but I fell while going down one of the hills and had to stop. It turns out that I broke my collarbone, which is a heartbreak. I'll give it some time to heal and be back as quickly as possible." 
Enzo posed this on his Instagram account: