EVERYTHING YOU NEED TO KNOW ABOUT THE 2020 WORLD VET MOTOCROSS CHAMPIONSHIPS
Glen Helen's starting line is 140 feet across. The start straight is fifth gear wide open. The first turn is banked at 45 degrees and goes 180-degrees around.
2020 WORLD VET MOTOCROSS CHAMPIONSHIP SCHEDULES FOR FRIDAY, SATURDAY AND SUNDAY

The 2020 World Vet Motocross Championship is a three-day event. There will a practice day on Friday, for riders entered in the World Vet only (no kids, no fake driver's license and no lookie loos). The racing will start on Saturday with the $2000 Over-40 Pro Championship, $1500 Over-50 Pro Championship, $2000 Over-30 Pasha 125 Pro race and Moto One of the World Cup of Nations. Sunday is the World Championship day for all the regular classes—and is highlighted by the $6000 Over-30 Pro Championship, Over-60, Over-70 and Over-80 Expert Championships, the $2000 Over-50 Pasha 125 Pro race and Moto Two of the World Cup of Nations.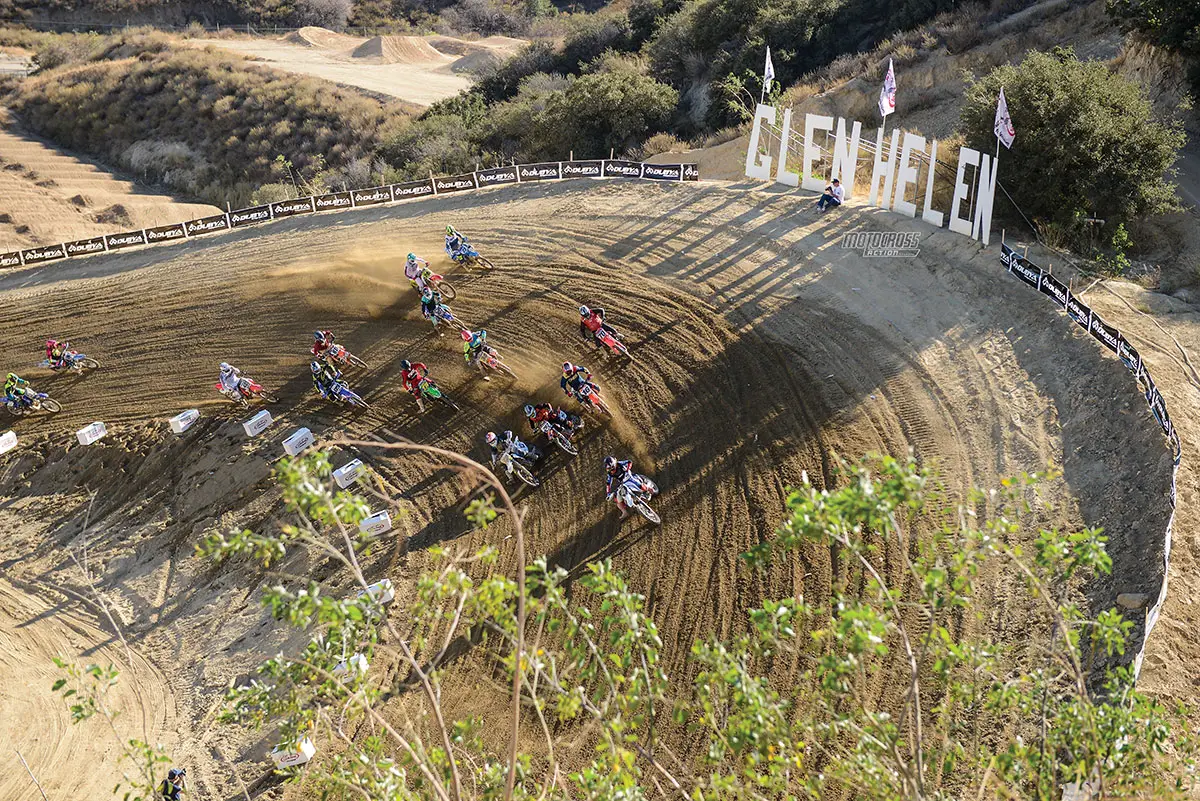 When the riders hit the 45-degree banking of Glen Helen's Talladega first turn, they are going 70 mph. Amazingly, they don't need any brakes as the banking slows them down.
FRIDAY & SATURDAY PRACTICE SCHEDULES—NOV. 6-7
SUNDAY PRACTICE SCHEDULE—NOV. 8
TENTATIVE RACE SCHEDULES FOR SATURDAY AND SUNDAY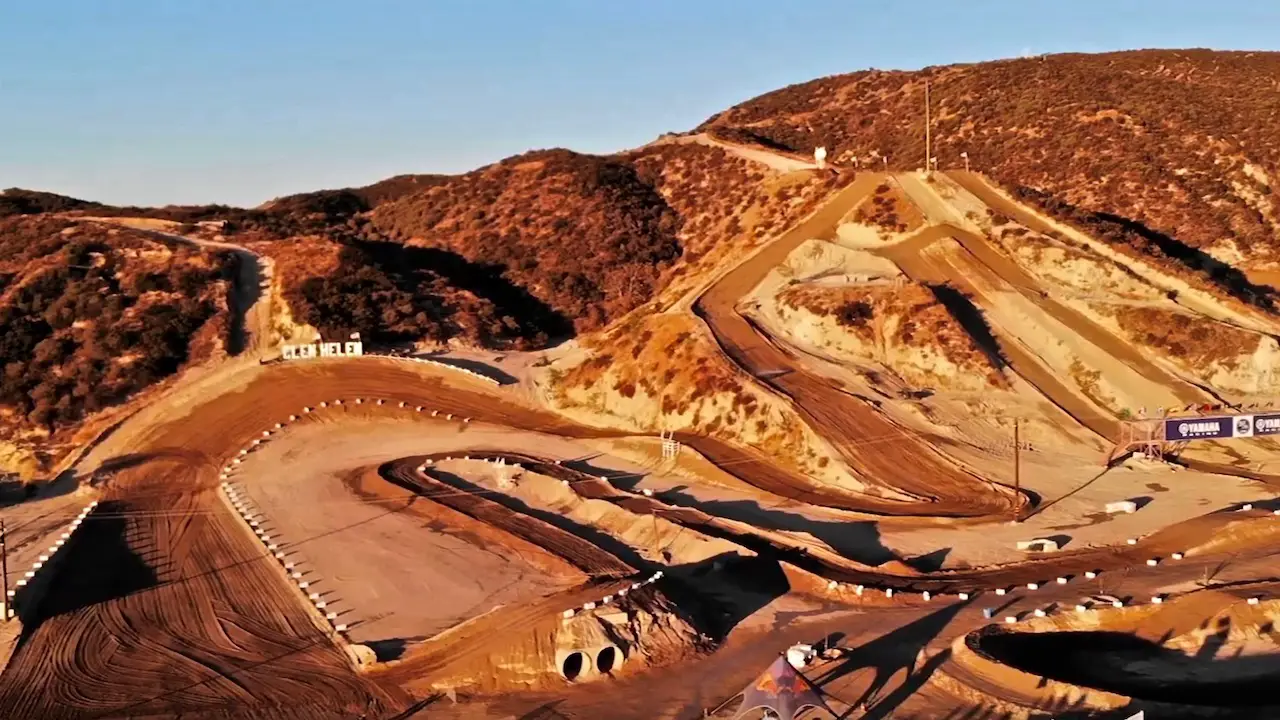 PRE-ENTRIES ARE OPEN UNTIL NOVEMBER 5 AT MIDNIGHT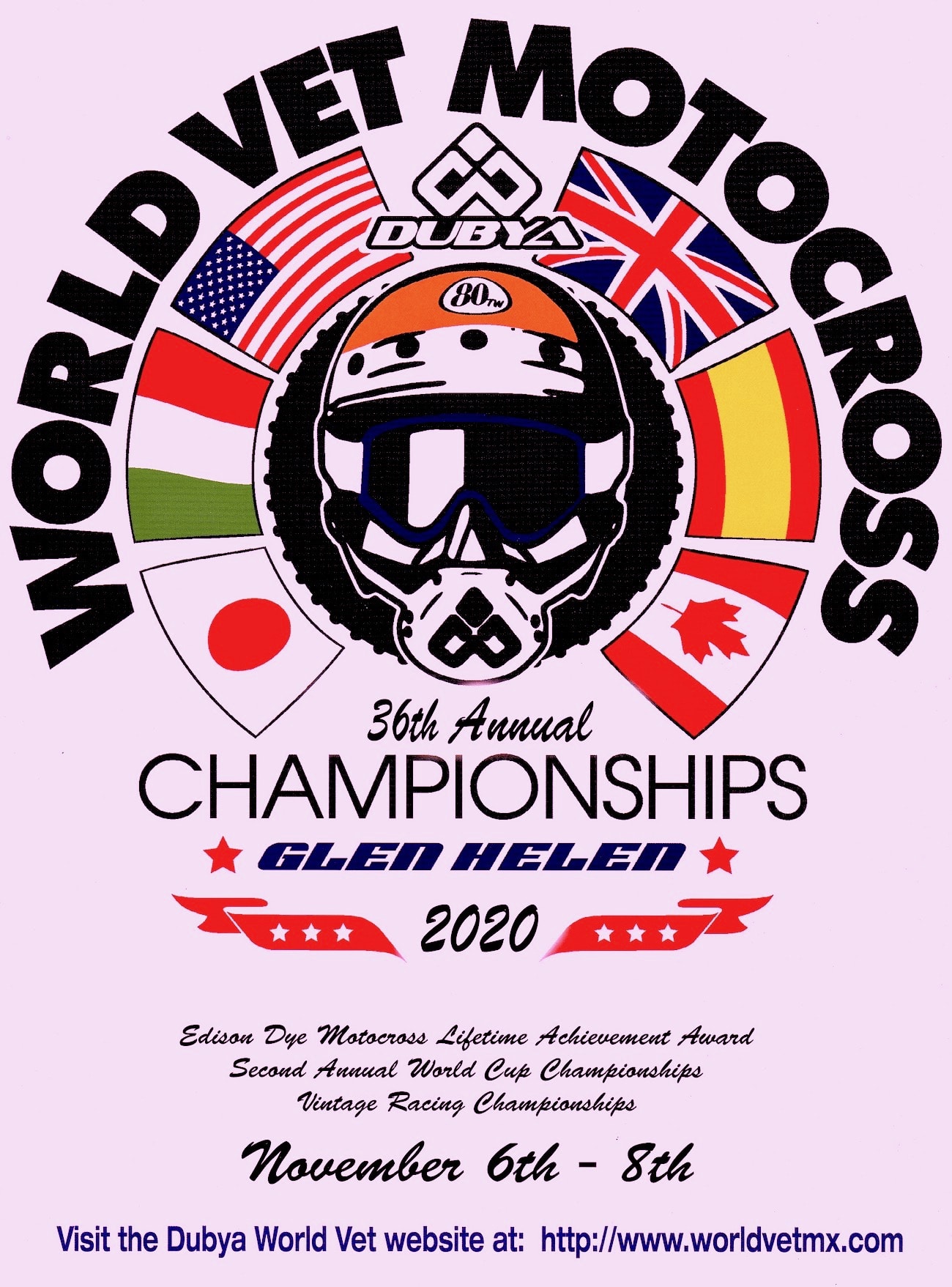 Save money and time by submitting your online pre-entries now. The Dubya World Vet MX Championships takes place on Saturday and Sunday, with Sunday being the World Vet Motocross Championship Day. For additional savings riders have the option to sign-up for both Saturday and Sunday! Pre-entry is open until Thursday, November 5, 2020.
PRE-ENTRY FEES
Saturday & Sunday $100 | $90 Second Class
Saturday Only $70 | $60 Second Class
Sunday Only $70 | $60 Second
To sign-up click this link:
https://secure.tracksideprereg.com/glenhelen/index.asp?event=83&mc_cid=66136c7217&mc_eid=3c9b324536
LAST YEAR'S WORLD VET MOTOCROSS CHAMPIONSHIP TOP-TEN RESULTS
Mike Alessi (800) won the Over-30 title in 2019, but not by much as Mike Brown (3) was all over Mike Alessi on the last lap.
WORLD VET OVER-30 PRO RESULTS
1. Mike Alessi (Hon) 1-1
2. Mike Brown (Yam) 2-2
3. Tim Tremblay (Yam) 3-3
4. Ivan Tedesco (Kaw) 7-4
5. Gary Sutherlin (KTM) 6-6
6. Jeff Loop (Yam) 5-7
7. Sean Collier (Hon) 9-5
8. Brad Anderson (Hon) 4-11
9. Dominic Desimone (Hon) 8-8
10. Dennis Stapleton (KTM) 10-9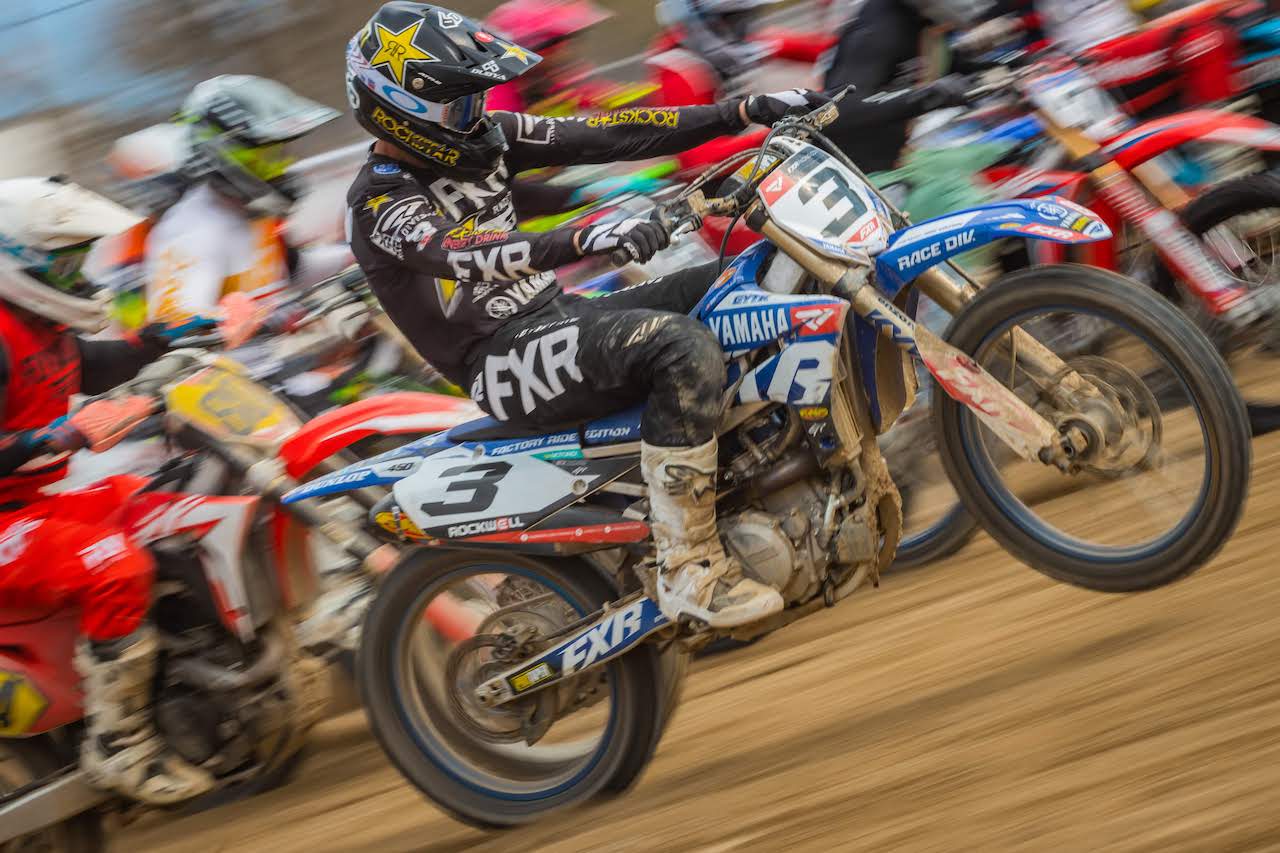 Mike Brown won the Over-40 World Championship in 2019.
DUBYA USA WORLD VET OVER-40 PRO RESULTS
1. Mike Brown (Yam)….1-1
2. Kris Keefer (KTM)….2-2
3. Mark Tilly (Kaw)….3-5
4. Jeremy Chaussee (KTM)…6-3
5. Joe Oehloff (Kaw)…5-4
6. Robb Floth (Kaw)…4-9
7. Tim Beatty (Hon)…7-7
8. Julien Cerny (KTM)…9-6
9. Shawn Highland (Hus)…10-8
10. Lee Walston (KTM)…11-10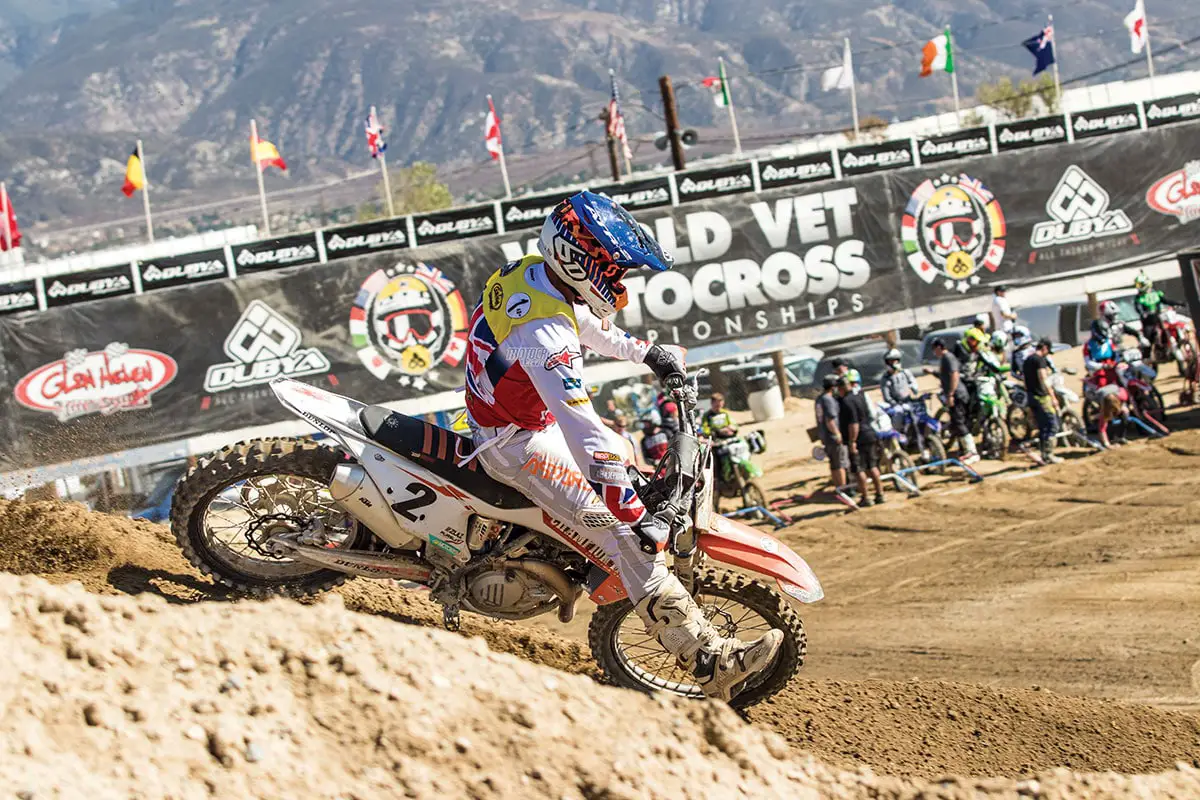 Great Britain's Kurt Nicoll (2) won his fourth World Vet Championship in 2019 when he won his third Over-50 title to go with his 2015 Over-40 win.

Ty Davis had just turned 50 and decided to race the 2019 World Vet Championship. The 1990 AMA 125 West Supercross Champion finished second overall in the Over-50 Expert class.

Brit Brian Wheeler (3) was third in the Over-50 Pro class behind countryman Kurt Nicoll and off-road ace Ty Davis.
DUBYA USA WORLD VET OVER-50 PRO RESULTS
1. Kurt Nicoll (KTM)…1-1
2. Ty Davis (Kaw)…2-2
3. Brian Wheeler (KTM)…3-3
4. Jeff Mataisevich (Kaw)…5-4
5. Jon Ortner (Yam)…7-5
6. Tim Tynam (Suz)…10-8
7. Troy Cardiel (Hon)…8-10
8. Steve Nelson (Yam)…13-6
9. Bryan Sannaugh (Hus)…14-7
10. Ed Heacox (Yam)…12-9
Over-60 Pro winner Pete Murray consoles Canadian Pete DeGraaf after the two Pete's went 1-1 and 2-2 at the 2019 World Vet Championships.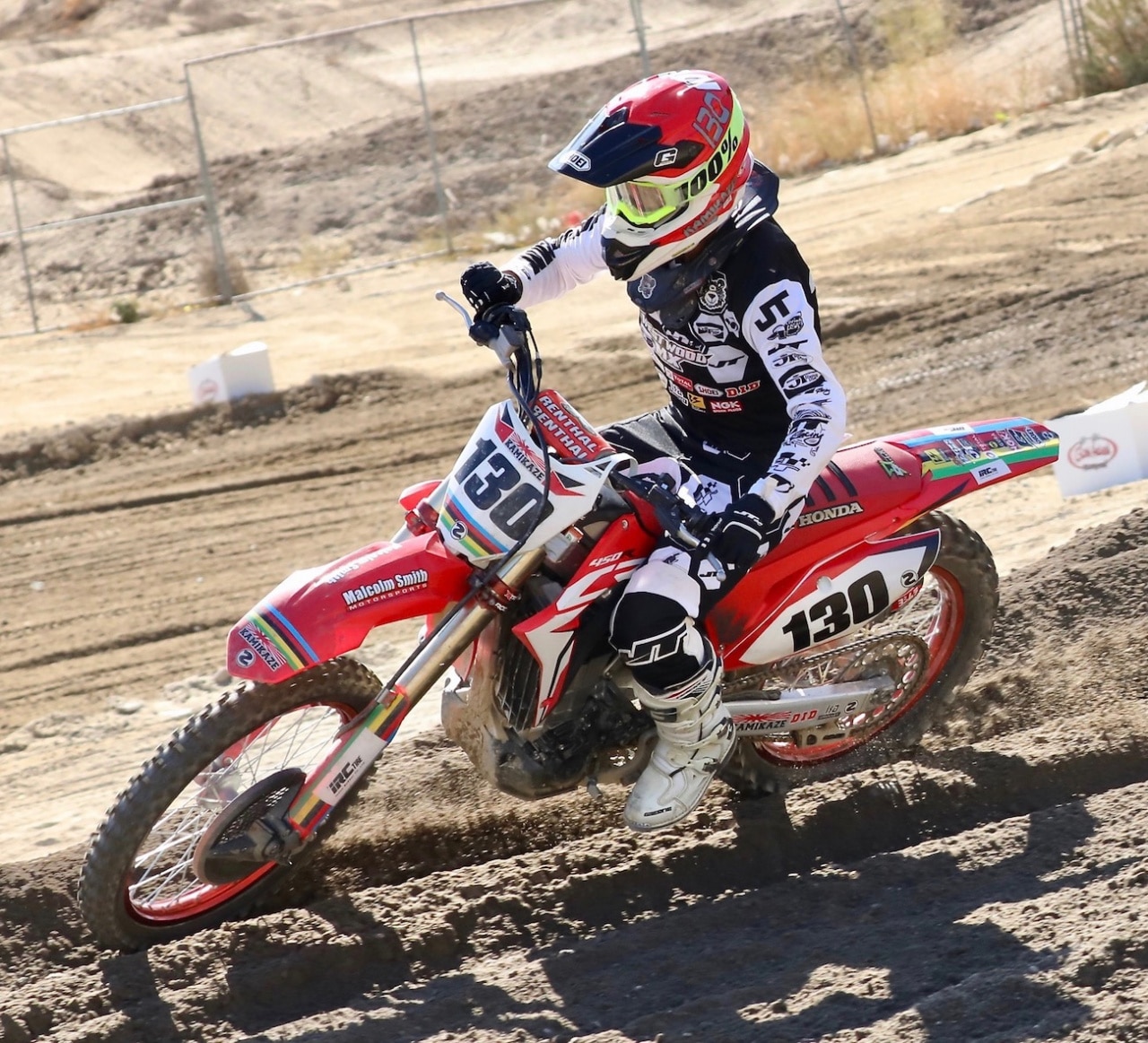 Former Japanese 125 National Champion Isao Ida was fourth in the Over-60 Expert class, but because of a Japanese COVID quarantine, Isai will miss this year's event.
DUBYA USA WORLD VET OVER-60 EXPERTS RESULTS
1. Pete Murray (Yam)…1-1
2. Pete DeGraaf (KTM)…2-2
3. Will Harper (KTM)…5-3
4. Isao Ida (Hon)…4-4
5. Doug Frankos (Hon)…3-7
6. Val Tamietti (KTM)…6-5
7. Bob Rutten (KTM)…8-8
8. Tony Cooksey (Yam)…7-9
9. Bill Nolan (Yam)…9-10
10. Mike Monaghan (Yam)…10-11
DUBYA USA WORLD VET OVER-70 EXPERT RESULTS
1. Ike DeJaeger (Hon)…1-1
2. Billy Van Vugt (Hus)…4-2
3. Jack McCormick (Hon)…3-3
4. Bill Maxim (Hon)…2-5
5. Steve Machado (Yam)…6-6
DUBYA USA WORLD VET OVER-80 EXPERT RESULTS
1. Chuck Koistra (Hon)…2-1
2. Ernie Cabral (Hon)…1-2
2020 WORLD VET CHAMPIONSHIP "WORLD CUP OF NATIONS" RULE CHANGES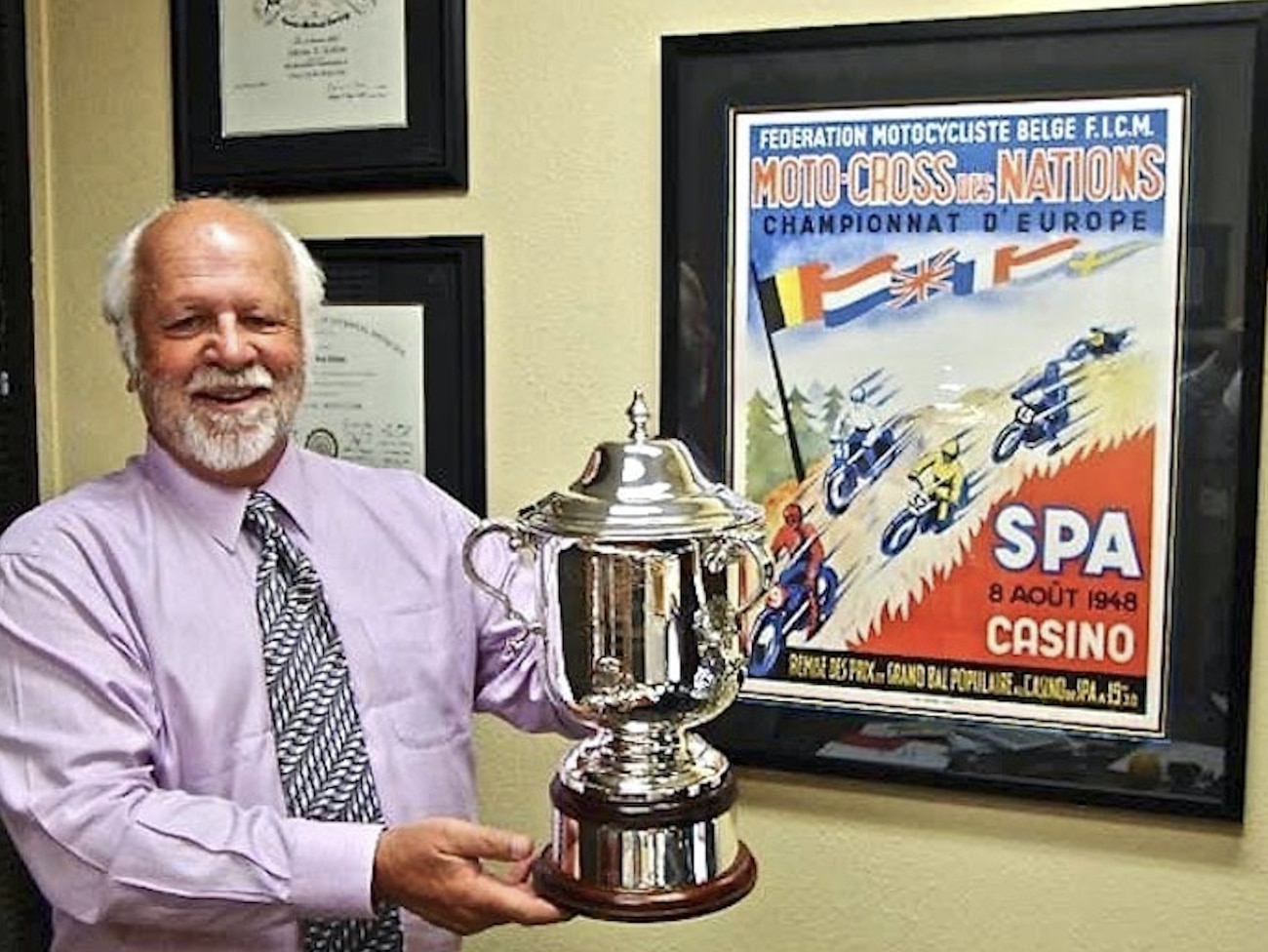 Glen Helen's Bud Feldkamp with the Dubya USA World Vet Championship "World Cup of Nations" trophy.
The World Vet Motocross Championships "World Vet Cup of Nations," the Veteran version of the Motocross des Nations Championships is on schedule to be run in conjunction with the 2020 World Vet Motocross Championship weekend. Given the restriction in many nations on travel or with quarantines on travelers because of the pandemic, the 2020 World Vet Cup of Nations  will undergo some modifications to keep it alive for future years. Obviously, with many foreign riders unable to attend the November 6-7-8, 2020, event, the organizers have been forced to make a few rule changes.
For 2020, and 2020 only, each National team will only be required to have a Team Captain that holds a passport from a foreign nation. That team captain will be allowed to recruit the other two members of his team from any nation—including the United States. Each nation will be allowed to form three separate teams of three riders. Each team must have a 30-year-old, a 40-year-old and a 50-year-old rider (although it is legal to have two 40-years-olds and one 50 year old, or two 50-year-olds and one 40 year old, but under no circumstances can a team have two or more 30-year-old riders. The riders can be of any skill level.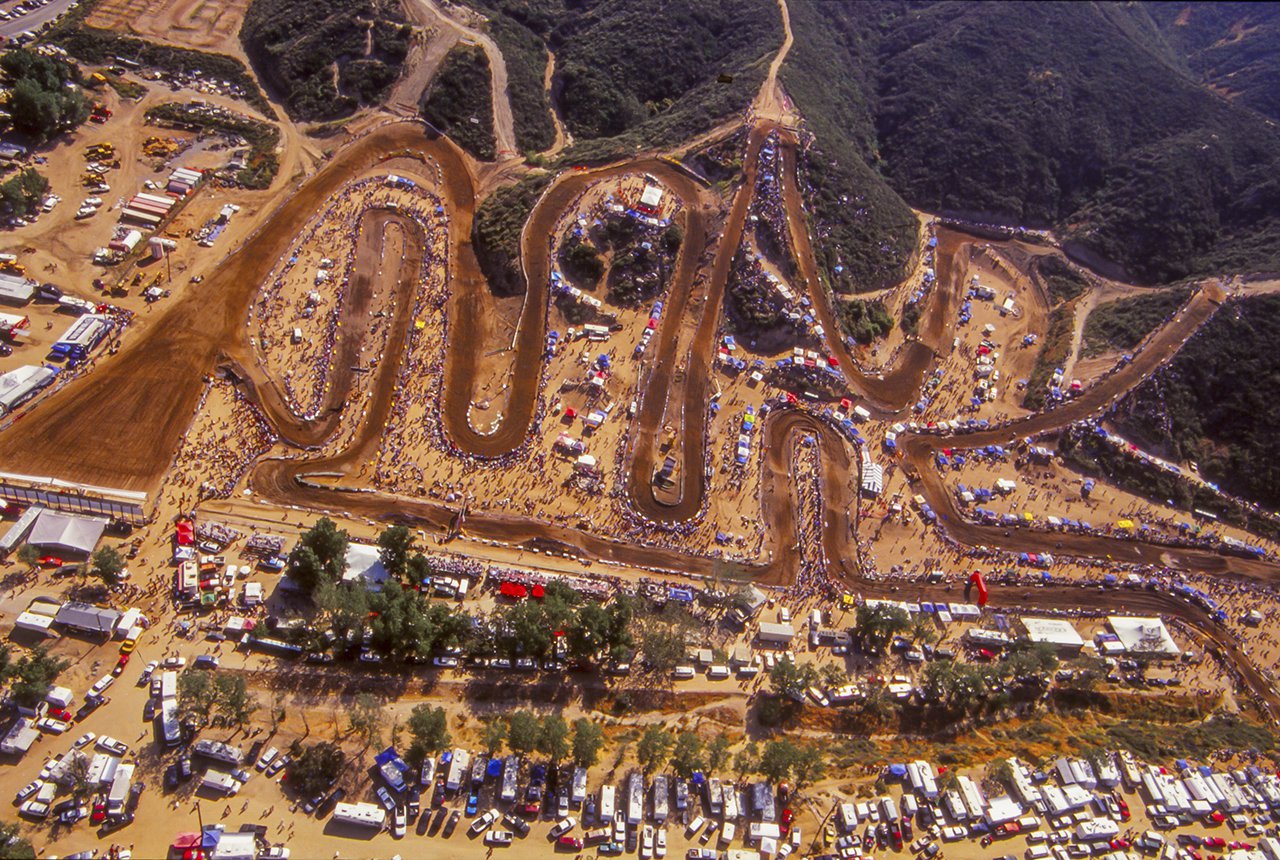 Glen Helen Raceway
For example, Kurt Nicoll, as a British citizen, can form a British team by recruiting any British citizens living or visiting in the USA (and if he can't find any other Brits, he is free to recruit American, Australian, Canadian, Brazilian or Irish riders for complete his three-man British squad). Additionally, since Kurt is 56 years old, he can ride for the team in any of the three required age groups. It is expected that Australian Dan Alamangos will be able to recruit an all-Australian team from within the ranks the American motorcycle industry. Irishman David O'Connor has already found the riders for his all-Irish team, although his third rider, Dave Feeney, is just of Irish descent. Ralf Schmidt, the U.S. TM importer, will be forming a Dutch team, probably with a few Americans to help out. South African Alan Jullien could easily form a South African team from the ranks of his REM friends and so on through the nationalities.
The goal is to keep the spirit of the World Vet Cup alive during this difficult years so that it can go on in the future. There should be Swedish, Mexican, Canadian, Japanese, Puerto Rican and Brazilian teams. At last year's inaugural World Vet Cup, there were 20 foreign teams with Team USA #2, Team Great Britain, Team USA #1, Team Brazil and Team France rounding out the top five.
HOW THE WORLD VET CUP RACES WILL BE RUN AT THE 2020 WORLD VET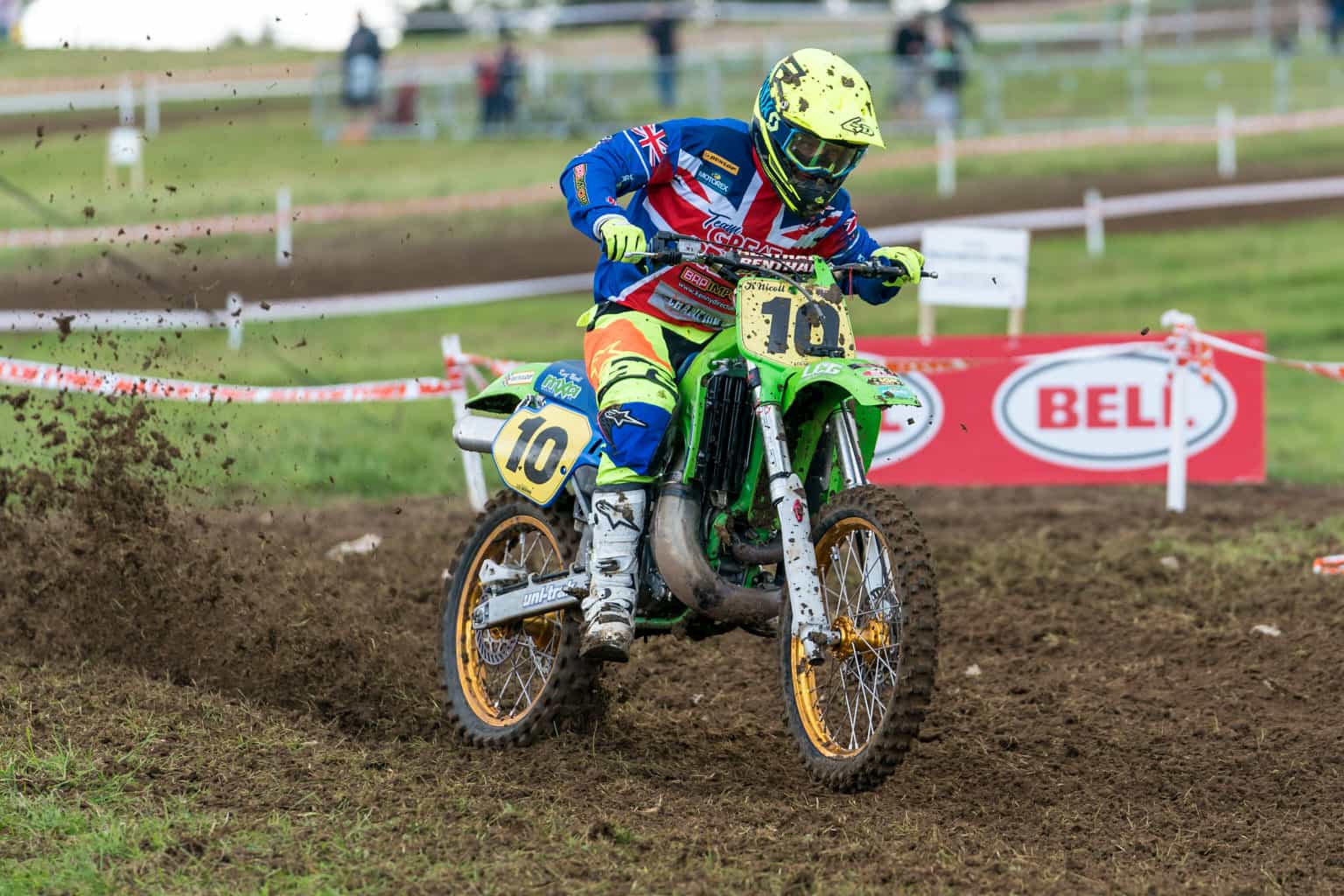 Kurt Nicoll will represent England at the World Vet "World Cup of Nations" and World Vet Motocross Championship at Glen Helen in November 6-8.
The event will be a two-moto format with one moto  on Saturday, November 7 and one moto on Sunday, November 8. Each team will line up behind the starting line in rows by their separate age groups. The 30-year-old riders will go in first wave, the Over-40 riders in the second wave and the Over-50 riders in the third wave, they will be separate by approximately 40-seconds. Each nations three riders will receive color-coded race bibs with the color of the bib indicating what age group they are racing in and, of course, their nations flag. The three waves (age groups) will only be scored against riders in their age group.
Overall scoring will be based on all three riders and both motos with the lowest score of the two-moto format to determine the winning team and country. That means that there are six scores added together to determine the winning nations (2 motos times 3 classes). The worst score will not be dropped.
Last year's World Vet Cup race bibs.
Teams must apply and be accepted for each Nation. Applications are available now and must be received by November 1. The World Vet Cup of Nations committee will review all applications and inform each team of its acceptance. But since only three team can enter from any one nation, the committee will considered which three teams are the best to represent their nation. Once accepted, each team will be required to register and pay a fee to hold the team's spot. The race entry fee is $100 per team or $50 for an individual (Individual riders can sign up for the possibility of filling empty spots on various teams). If passport holder from a nation does not have enough riders to make up a team to represent his country, he can still apply, and the committee will attempt to combine applicants from the same country or region to make up a team.
The World Cup Trophy will be awarded to the winner and have the rider's names and country engraved on it. The trophy will be displayed at the Glen Helen Museum throughout the year before being engraved the following year. Each winner will  receive a commemorative medallion.
Click here for World Vet Cup team application.
2019 DUBYA USA WORLD VET CUP RESULTS
1. Team USA 2 (Jeff Loop, Kris Keefer, Craig Davis) …1-1-2-1-2-2=9
2. Great Britain (Brad Anderson, Kurt Nicoll, Brian Wheeler) …2-3-3-3-1-1=13
3. Team USA (Shaun Hillion, Mike Brown, Ed Foedish) …5-5-1-2-3-3=19
4. Team Brazil (Wellington Garcia. Richard Berois, Fabio Dos Santos) …4-4-4-5-7-6=30
5. Team France (David Sousa, Thierry Traccan, Arnaud Demonmahou)…7-8-6-4-4-18=47
6. Team Canada (Tim Tremblay, Robert Martin, Alain Bourdreau) …3-2-15-7-9-12=48
7. Team Canada 2 (Ryan Gauld, Steve Bulyovsky, Nic Wallis) …6-7-14-12-8-4=51
8. Team Puerto Rico 2 (Jon Lindberg, Jeff Molina, Ed Heacox) …14-16-10-10-5-5=60
9. Team Puerto Rico 1 (Carlobi Velez, Nick Luciano, Eddie Jaramillo) …15-14-8-8-14-9=68
10. Team Guam 1 (Charles Castloo, Zeke Daugherty, George Ellinger) …10-6-12-17-13-12=70
PASHA 125 PRO CLASSES FOR OVER-30 AND OVER-50 WORLD VET MOTOCROSS CHAMPIONSHIP—$4000 ON THE LINE

Hollywood actor Pasha Afshar is putting his money into two special 125 two-stroke races at the 2020 World Vet Championship on November 7-8.
The plan is for the two Pasha 125 classes to be "Over-30 125 Pro" and "Over-50 125 Pro." It is open to any rider who is from 30 to 49 years of age for the Over-30 125 Pro class and any rider over the age of 50 in the Over-50 125 Pro classes. There are no skill divisions and displacements of up to 150cc are legal. The current plan is to run the "Pasha Over-30 125 Pro" class on Saturday and the "Pasha Over-50 125 Pro" class on Sunday at the World Vet.
Pasha as the bad guy in the "Bennett's War" motocross movie.
These will be the only two-strokes classes at the 2020 World Vet Motocross Championship and although they pay a $2000 purse in each class they are really just fun races for riders who love to race their 125s. First place pays $1000, second place $600 and third place $400. For more info or to sign-up go to www.glenhelen.com.
2ND ANNUAL DUBYA WORLD VET VINTAGE MX CHAMPIONSHIPS ON FRIDAY, NOVEMBER 6
Hollywood stuntmen Tom and Will Harper have their Triumphs ready and waiting.
Glen Helen and Dubya are excited to announce the 2nd annual Vintage World MX Championships on Friday, November 6. This event will be part of the prestigious 36th Annual Dubya World Vet MX Championships.
This vintage event will race on the natural terrain of the REM track. The REM track was the original track built back in the 1970's when Glen Helen was Arroyo Cycle Park. It was resurrected when REM's Frank Thomason moved his races to Glen Helen 30 years ago.. The track will be designed for vintage bikes and will have off-camber turns, table-top jumps, and of course the elevation changes on the famous hills. All Vintage classes are offered.
Event Schedule
Gates Open: 8:00 a.m.
Practice Starts at 9:00 a.m.
Racing Starts at 10:30 a.m.
The register for the World Vet Vintage Championship
Click Here
ROCKET REX STATEN TO RECEIVE 2020 EDISON DYE LIFETIME ACHIEVEMENT AWARD AT 2020 WORLD VET CHAMPIONSHIP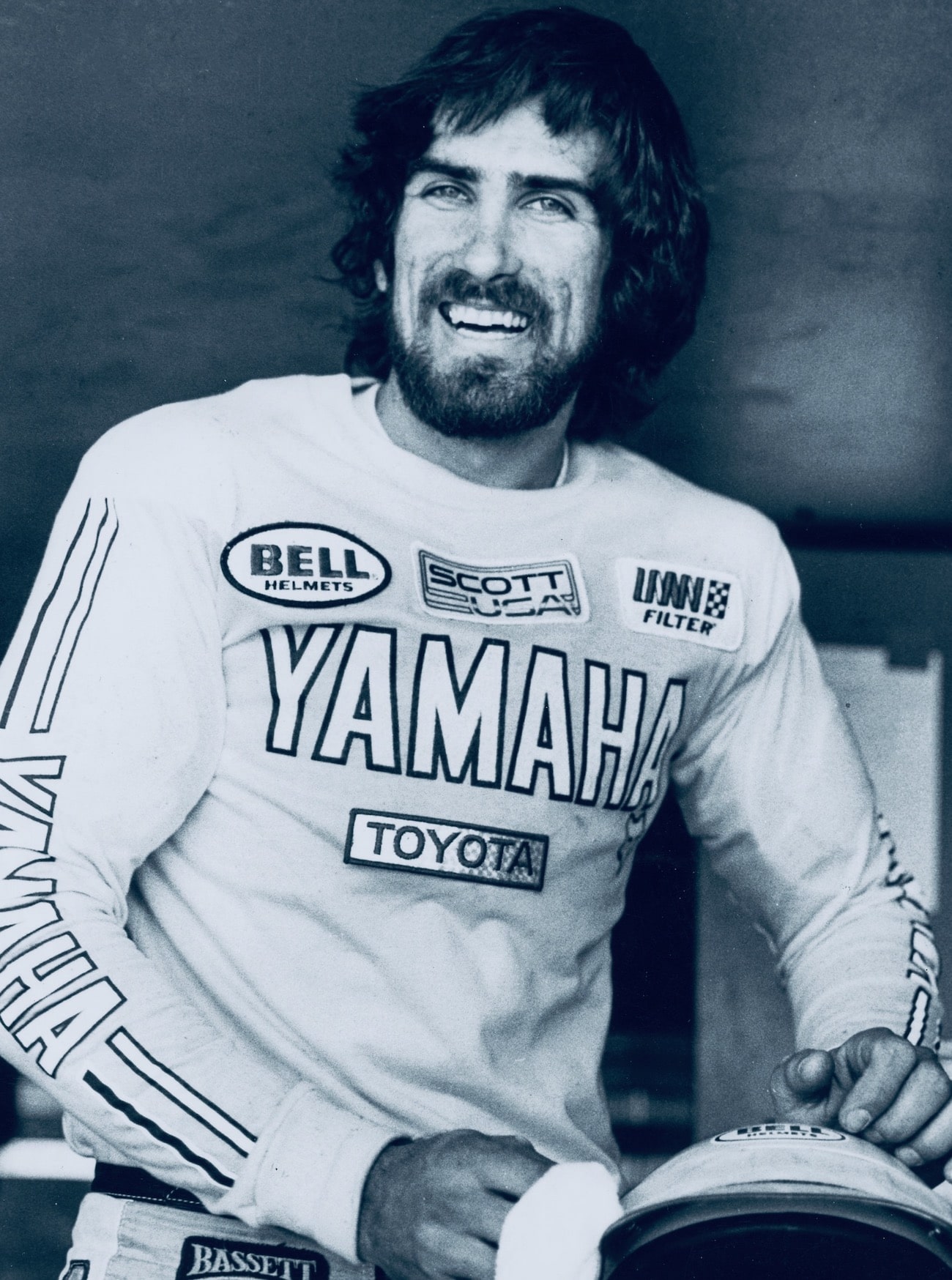 Rex Staten.
Dubya USA and Glen Helen Raceway are proud to announce "Rocket" Rex Staten as the 2020 Edison Dye Lifetime Achievement recipient. Rex Staten started his racing career here in Southern California riding local desert events at the age of 9. Rex trained and practiced every day and he quickly moved up the amateur ranks and turned pro at the age of 18.
Rex raced on every make of bike from CZ to Maico to Honda to Harley Davidson to Yamaha and more. He was brutal to his equipment; he rode hard and was a fierce competitor winning the Daytona Supercross in 1980 over the ever-popular Marty Smith. Rex has raced all over the world and in every type of racing from Supercross, motocross Baja 1000, and even freestyle. Rex was also the three-time South African National Champion.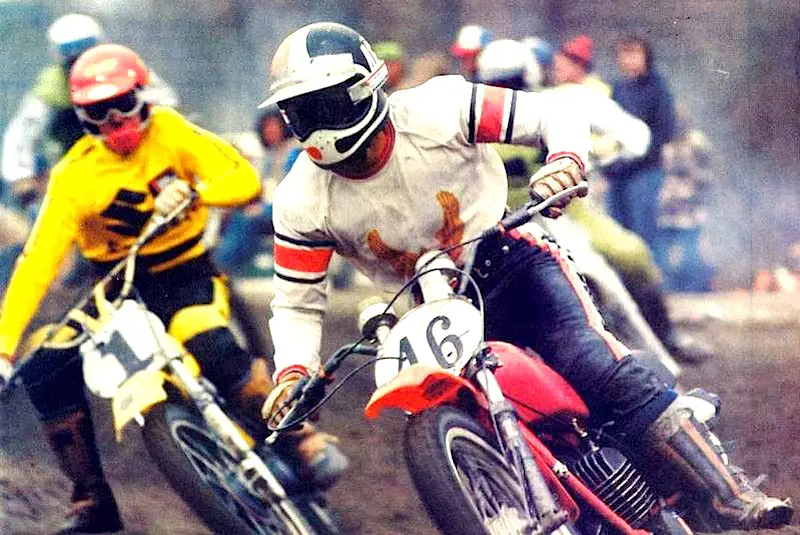 Rex on the Harley-Davidson with Speedo and Tach forks with 2009 Edison Dye Lifetime Achievement Award winner Tony Distefano (1) chasing him.
It is especially fitting that Rex receive his Lifetime Achievement award at the 2020 World Vet Motocross Championship since Rex won the Over-30 World Vet Championship in 1988, 1990, 1991 and 1992.
Rex will be honored on Sunday, November 8, in conjunction with the World Vet MX Championships, at noon. The ceremony will be held in the Glen Helen Museum, so plan on getting there early for the best seats. Congratulations, Rex, for being the newest member of the Glen Helen Walk of Fame, and recipient of the 2020 Edison Dye Motocross Lifetime Achievement Award!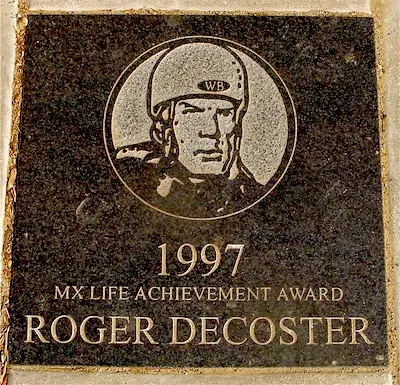 EDISON DYE LIFETIME ACHIEVEMENT AWARD WINNERS (1997-2020)
1997 …Roger DeCoster
1998 …Rick Johnson
1999 …Edison Dye

2000 …Torsten Hallman
2001 …Bruce Brown
2002 …1981 MX Des Nations Team
(Chuck Sun, Danny LaPorte, Johnny O'Mara, Donnie Hansen)

2003 …Gary Jones
2004 …Jeff Ward
2005 …Stu Peters
2006 …Joel Robert
2007 …Bob Hannah
2008 …Brad Lackey

2009 …Tony DiStefano
2010 …Broc Glover
2011 …David Bailey
2012 …Marty Smith
2013 …John DeSoto
2014 …Feets Minert
2015 …Dave McCoy
2016 …Lars Larsson
2017 …Malcolm Smith
2018 …Jody Weisel
2019 …Mitch Payton
2020 …Rex Staten
2020 WORLD VET MOTOCROSS CHAMPIONSHIP TRACK MAP