THE FACTORY CONNECTION GEICO HONDA TEAM CLOSES THEIR DOORS
THE FACTORY CONNECTION GEICO HONDA TEAM
CLOSES THEIR DOORS
After 23-years of racing AMA Supercross and Pro Motocross, the Factory Connection team, better known in recent years as the Geico Honda team, has announced their departure from professional racing. Rumors of Geico pulling out of the title sponsor role at the factory Honda 250 team began to surface in August, but most people expected the team to garner the support needed to continue racing in 2021. Unfortunately, there were two big reasons as to why the team had to shut their doors.
(1) Geico informed the team of their departure too late in the season. Although it's easy to think they are, factory teams aren't invincible—and our industry isn't either. With seven-figure support from a company like Geico being stripped away with only two-months left to go until the 2020 racing season is over and the 2021 testing begins, it wasn't feasible for the team to continue on.
(2) With public events like Supercross and motocross being hampered by current health regulations, Feld Entertainment, the host of AMA Supercross, hasn't been able to release a 2021 schedule yet and nobody knows exactly what the races they hold will look like. Will fans be in masks? Will we be able to have fans? Even if the Factory Connection Honda team had plenty of time to find a big money support, it still would be an extreme challenge to prove to that sponsor that they could provide value that would justify their request of millions of dollars.
THE TEAM'S FINAL OUTING WAS A CINDERELLA STORY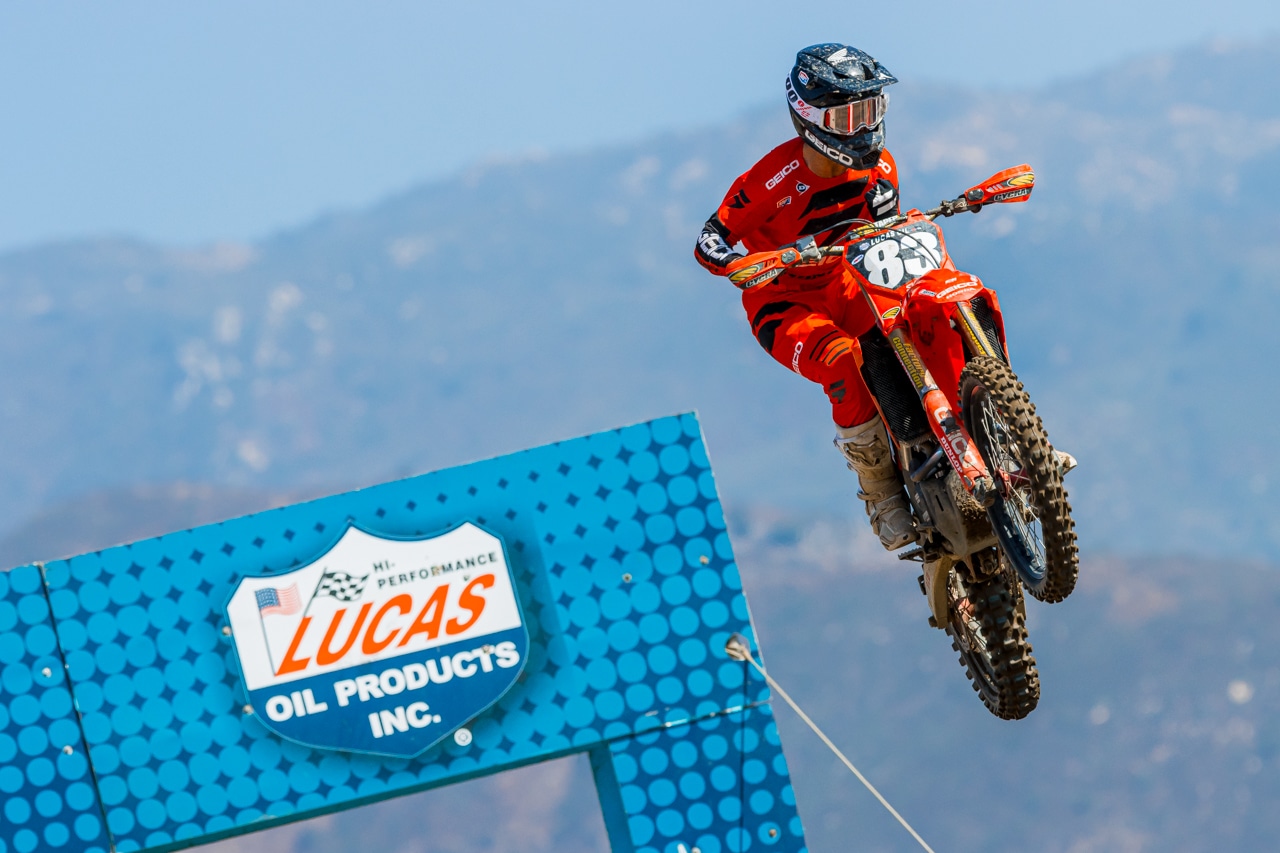 Jett Lawrence helped lift the Geico Honda team's spirits by winning his first ever 250 National on Saturday. 
Industry insiders knew about the final fate of the Geico Honda team just before the season finale on Saturday at Fox Raceway. The Factory Connection Honda team's leadership made the decision to pull the plug on the team on Thursday before the race. Why didn't they wait longer and continue trying to find another sponsor? After working tirelessly to find a sponsor for the last two-months, they were left with their hands tied and they wanted to give the riders and employees the most amount of time they could for them to find jobs for 2021.
The only other positive that came out of the news being shared within the team before the event was that they could enjoy the race from a different perspective. Instead of the riders and employees wondering what would happen, they already knew it, and with that information at the forefront of their mind, the riders certainly put on a show to finish of the team's legacy. Jett Lawrence grabbed his first overall win with 1-2 moto scores, Jeremy Martin went 4-1 to earn second on the day, Jo Shimoda earned his first moto podium and fifth overall with 9-3 moto scores and Carson Mumford tied his season best with ninth overall. Unfortunately, Hunter Lawrence had to sit the day out due to a shoulder injury.
To make the final hoorah even better, Geico Honda's 2020 250 East Coast Supercross Champion and long-time Geico Honda prodigy, Chase Sexton earned his first overall win in the 450 class. Also, Geico Honda rider Christian Craig, who was called up to the 450 class to fill-in for Ken Roczen, also had a career best day in then 450 class with a second in the final moto and fourth overall finish with 4-2 moto scores.
WHAT HAPPENS NEXT?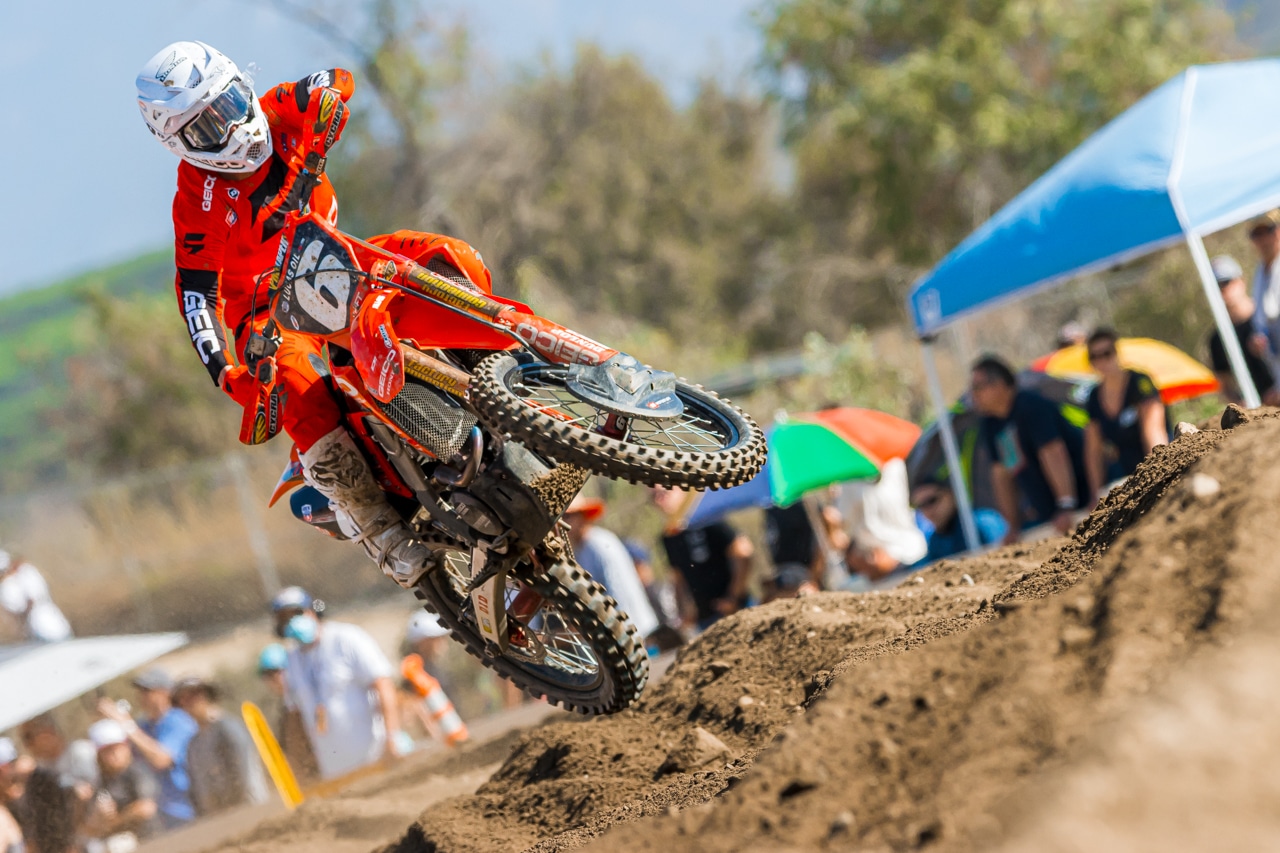 Jeremy Martin announced that he will be riding for a different manufacturer in 2021. We can scratch him off the list of "maybes" going to HRC Honda for their rumored 250 effort for next year. 
Sadly, the departure of the Factory Connection Honda team means a loss of jobs for many employees and even riders. Jeremy Martin has been linked to multiple different teams and he stated in his post-race TV interview at the Fox Raceway National that he will be riding for a new manufacturer in 2021. With one more year left to go on his 250 class eligibility (assuming he scores over 135 points in the 2021 Supercross season), Jeremy Martin has to think about two major points when weighing his options. He needs to find a bike capable of winning, and, ideally, he finds a brand that would be willing to take him into the 450 class for 2022.
We've heard from reliable sources that the factory HRC Honda 450 team is planning to take (possibly three) riders in-house to continue flying the CRF250 flag in 2021. Jett Lawrence and Hunter Lawrence have been rumored to stick with Honda. Both riders have proved they can run up front and they're popular with the fans which makes finding sponsor money much easier.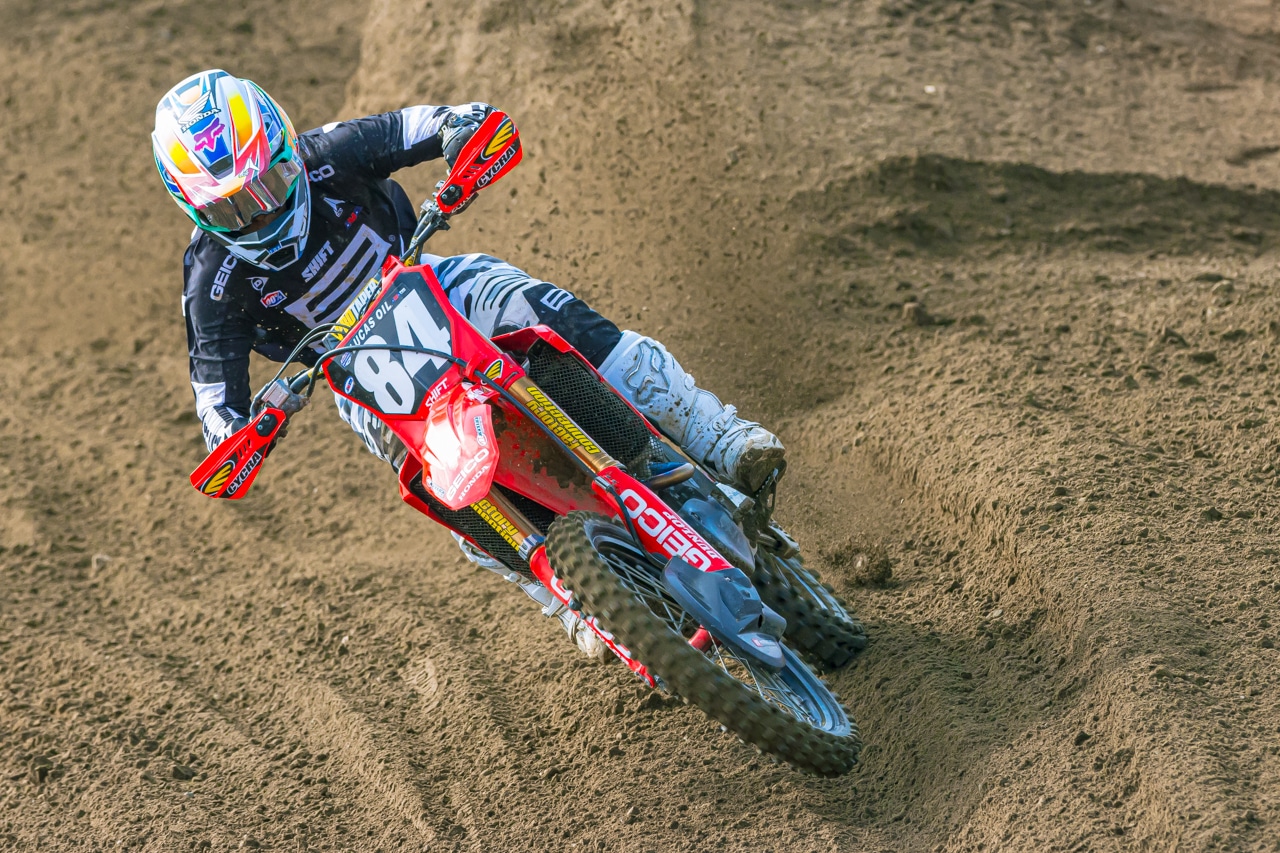 Jo Shimoda earned a season-best fifth overall at the Fox Raceway National and he explained on the podium that his feelings about it his day were happy and sad knowing that this would be his final day riding for the Factory Connection Honda team. 
Next is Japanese rookie, Jo Shimoda and rookie Carson Mumford. Jo Shimoda is shy on TV and soft spoken, but he certainly proved to the doubters his potential at the final round of the 2020 Pro Motocross season. At the Fox Raceway National, Jo put the pressure on his teammate Jett Lawrence in the second moto to finish third place and earn fifth overall on the day. Carson also tied his season best with a ninth overall. According to cources close to Carson Mumford, he is looking for a ride for 2021.
Christian Craig ran the first half of the 2020 season with the Geico Honda team before jumping up to the 450 class for outdoors. Craig has been linked to the Star Racing Yamaha team for 2021 on racing again on a 250.
Additionally, Geico Honda's amateur rider, Hunter Yoder will also now be searching for support as he heads into his "B" class year as a hotshot amateur racer with a promising future in the Pros.
FACTORY CONNECTION HONDA'S OFFICIAL ANNOUNCEMENT:
The Factory Connection Honda team posted via instagram: "We definitely didn't see this announcement coming and the term, "all good things must come to an end", just doesn't seem fitting. After 22 years and 12 championships, we were forced to make the decision of closing down our race team. We were thrown a curveball in August by losing our title sponsor. We have worked tirelessly to try and find a replacement but given this unpredictable year, we ran out of time to get something put together."

"We would like to thank our staff and riders for being as understanding as they can be in this situation. Being forced to close our team doesn't mean we lose the family we created and no matter where our next chapters take us, our bond will not be broke."
"Thank you to every team member, rider and their families who have come through our operation- we truly could not have done it without you. This sport requires a lot of sacrifices from more than just the rider and we have been lucky to have some amazing support systems behind our guys."
"A huge thank you to our fans! We feel extremely blessed to have so many people stand behind our team and riders through the good and the bad. The dedication and love we have been shown through the years is second to none. Although we all are going our separate ways, please stop and say hi when you see us!"
"Last but not least, so many great sponsors have supported us through the years. American Honda and Factory Connection have been there from the beginning and we couldn't have done this without them! Our hope is that you continue to support those who supported us through the years to come."
"Thanks for the memories everyone. To say we will miss you all is an understatement ❤️"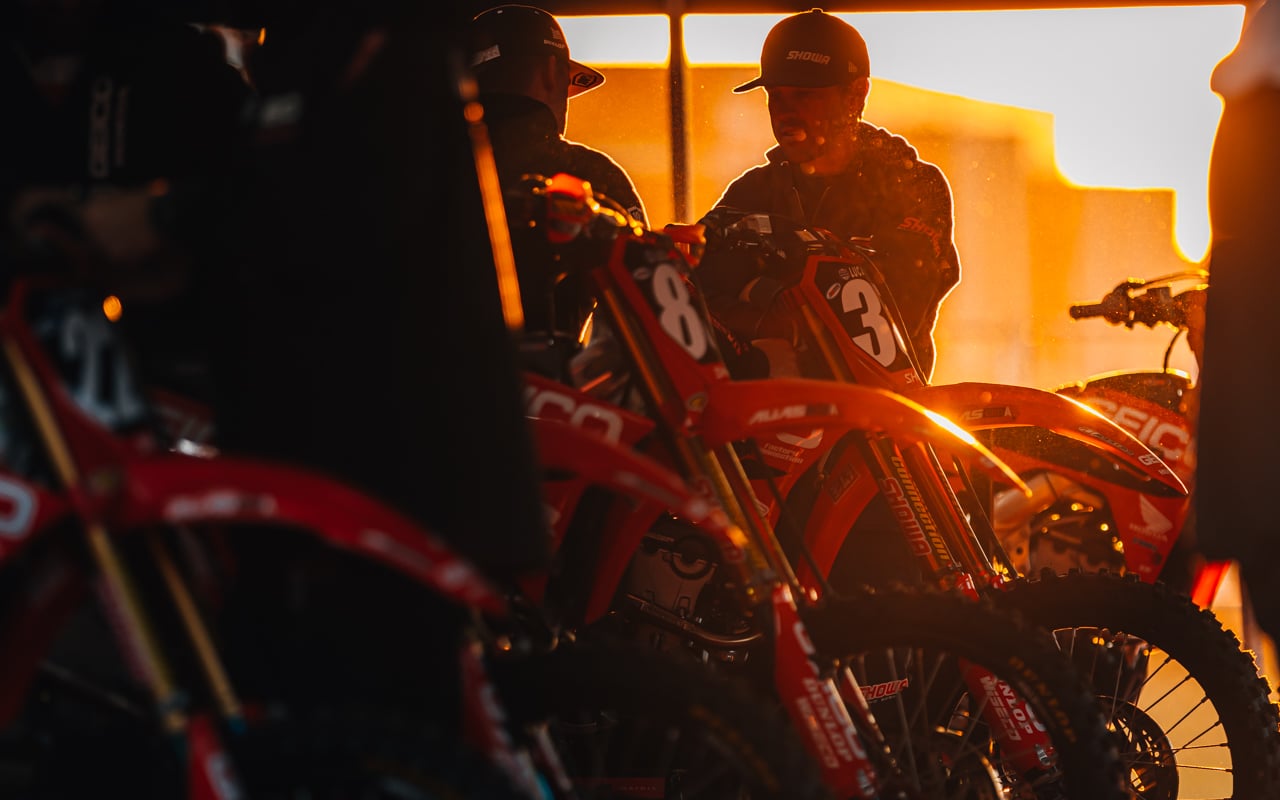 The Factory Connection team will be dearly missed. 
Chase Sexton and Christian Craig (now both former Geico Honda riders) congratulating each other after their hard fought battle in 450 Moto 2.