FLASHBACK FRIDAY | JEAN-MICHEL BAYLE RECALLS RACING IN AMERICA
Jean-Michel Bayle (22), Jeff Ward (3), Jeff Matiasevich (20).
There is little doubt that Jean-Michel Bayle was treated poorly by American motocross fans when he came over from the World Championships to race in the USA. Jean-Michel had won the 1988 FIM 125 World Championship and backed that up with the 1989 FIM 250 World Championship. Before the 1989 Grand Prix season started, Bayle signaled his intent to move to America in 1990 by racing the first seven Supercrosses of 1989, one AMA 250 National and four AMA 500 Nationals. He won the 250 National and two 500 Nationals while placing in the top-five 7 times out of 12 races. In 1990, he moved to America full-time, finishing second in the AMA Supercross series and fourth in the AMA 125 Nationals. Then 1991 came along and the rest is history. What follows is JMB's personal story of racing in America.
"As a little boy, I dreamed of coming to the United States and racing with the best guys in the world. When I got older, I was riding for the factory Honda team in Europe. Roger DeCoster was working for American Honda at the time. It was perfect for me, because Roger was a big fan of mine. That relationship made it easy for me to get on the Honda race team in the United States. Not only would I achieve my dream, but I'd be able to race on a Honda, which at the time was the best bike on the track.
"It wasn't easy moving to the USA. Not very many riders before me made the move from Europe to America. I didn't really know what to expect. Many American fans weren't used to a European coming and racing in their series. You have to remember that during that time, American riders were dominating everything around the globe. Breaking into the American scene and challenging the top Americans as a French rider was difficult for many American fans to accept.
"Ricky Johnson was my main competitor when I came to race the AMA Supercross and National series. Then, after Johnson got hurt in 1989, Jeff Stanton became my biggest foe. He was really tough, and so was Damon Bradshaw. By no means was it easy to win; however, I managed to win three titles in 1991. That year I was happy to win the 250 Supercross crown, and after I won the 250 National title, I was really interested in also taking the AMA 500 title. I knew that I could ride a 500 really well, so it was great to put all of those titles together in the same year.
"Things changed for me after I won those titles in 1991. It wasn't easy winning everything as a French rider. The fans didn't like me and expressed themselves. That's a big reason why I quit so fast and moved on to a career in road racing. Maybe if things were easier for me, then I would have stayed and raced another year or two, but there was so much pressure, and I didn't feel welcome in the United States. Honestly, it was a little bit like a war between the fans and me; however, that wasn't the case from my side. My passion was to race the AMA National Motocross and AMA Supercross series. I didn't decide to move from France with the specific goal of beating the Americans. I came to the USA to compete against the best riders in the world. People didn't understand that I was honoring the American riders by wanting to race against them.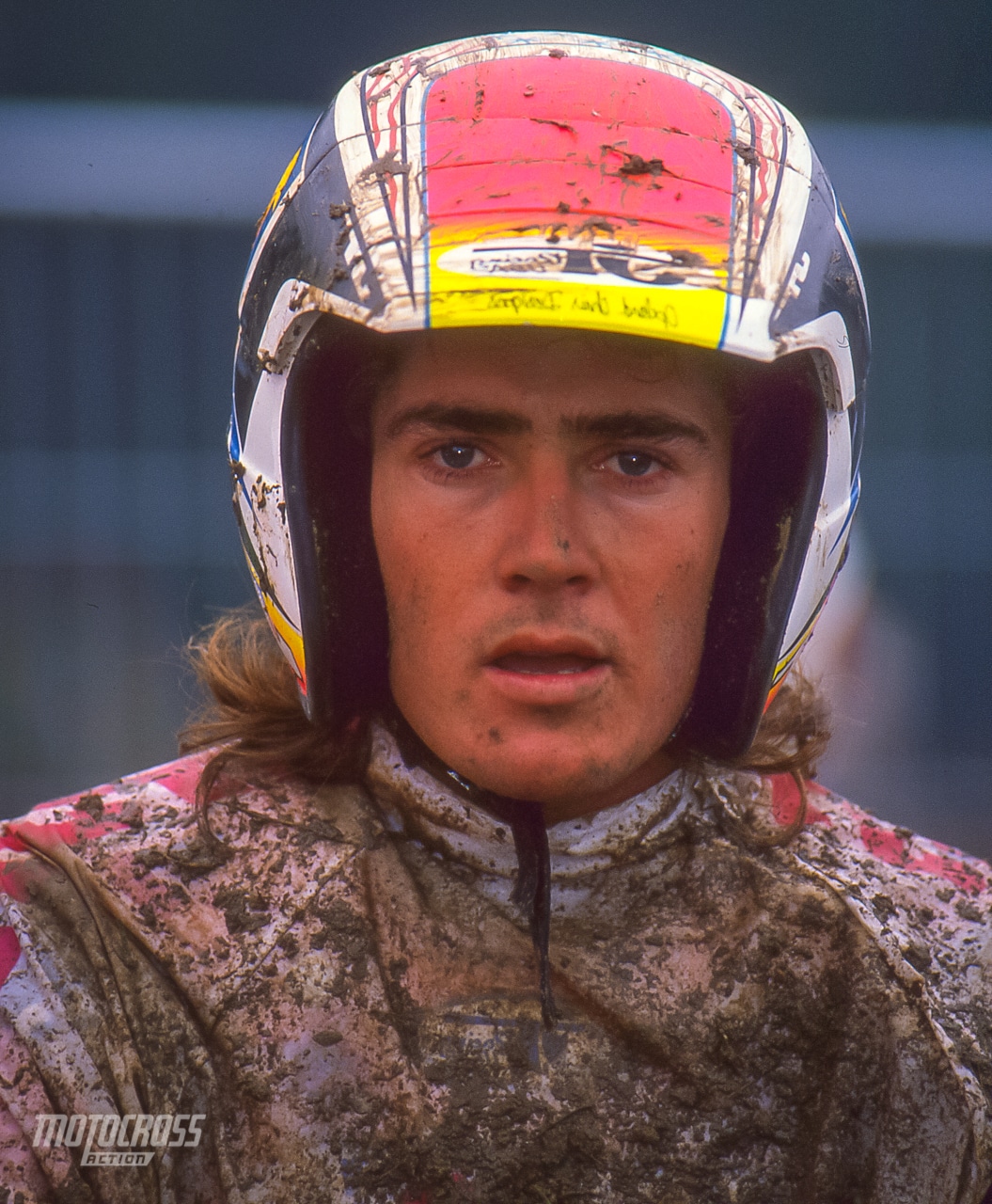 "It's easy to come over to the U.S. as a racer if you're not winning races. Then, once you win races, things get more difficult. People treat you differently. That's normal, I guess. America is a very big country, and all of the people are very proud to be American. I have a lot of respect for American people. My grandfather fought in World War II with American troops. We respect America."
---