FLASHBACK FRIDAY | JEFF JENNINGS—TOO SOON, TOO FAST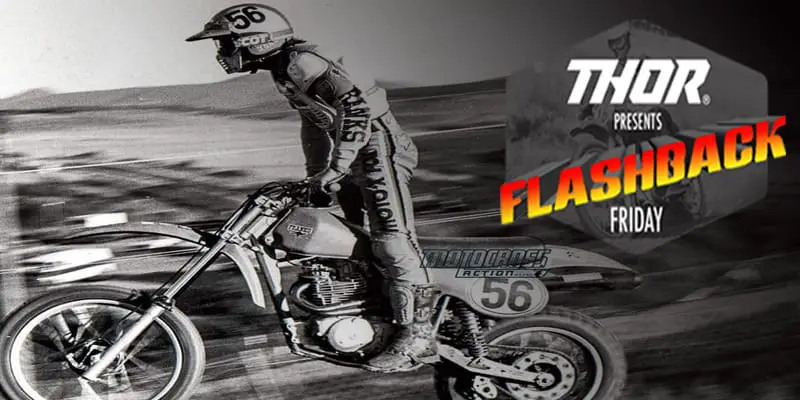 Jeff Jennings was a 14-year-old phenom who skipped minis and went straight to big bikes. His amazing Saddleback win streak got him signed to Suzuki's service department test team, where he joined Bob Hannah, Bob Elliott and Marty Moates. The three were hired to put hours on production bikes in racing conditions at Carlsbad, Indian Dunes and Saddleback. But, before Jeff got in the door at Suzuki, Bob Hannah gave Suzuki an ultimatum. He wanted an RA125 works bike for the 1976 AMA 125 Nationals or he would switch to Team Yamaha. Suzuki said no. Then, at the 1976 National opener at Hangtown, Bob Hannah won on a Yamaha.
Jeff Jennings at the Superbowl of Motocross in the L. A. Coliseum.
Suzuki panicked! They needed a new Bob Hannah and they needed him now. Jeff Jennings was winning everything in SoCal. He was handsome, polite and fast. Suzuki's management saw him as a way out of an embarrassing situation. By round two of the 1976 AMA 125 Nationals, Jeff Jennings was a factory Suzuki rider with a mechanic, works bike and salary. In the first moto at Red Bud, Jeff Jennings ran away with a 30-second lead over the pack. Unfortunately, his chain broke late in the moto and he DNF'ed. His second moto didn't go well, but Suzuki didn't care. They signed Jeff to a two-year contract. Jeff struggled for the rest of 1976 and 1977. He was always in the top 20 at the 125 Nationals but never a contender; however, in Supercross, he was better. Jeff finished fourth in the Houston Astrodome behind Tony DiStefano, Jim Pomeroy and Bob Hannah.
Jeff Jennings sailing a Kelvin Franks-built Honda four-stroke on the Carlsbad downhill.
Jeff succumbed to the pressure. He started throwing up in the middle of races. Suzuki management had thrown Jeff Jennings to the wolves to cover the loss of Bob Hannah, and he cracked under the extreme pressure. Suzuki fired Jeff at the end of his two-year contract. And, although he raced as a privateer for a few years and was on the Pro Circuit Husqvarna team, he faded into obscurity.
Twenty years later, when David Bailey was asked who he thought the most stylish rider he ever saw was, David said, "Jeff Jennings had very good style, and whether he was riding or just walking in the pits, the guy was cool. He had the coolest hairdo and was the most stylish dude of the time." It's nice to be remembered.