FIM ANNOUNCES CHANGES MADE TO ANTI-DOPING SYSTEM IN SUPERCROSS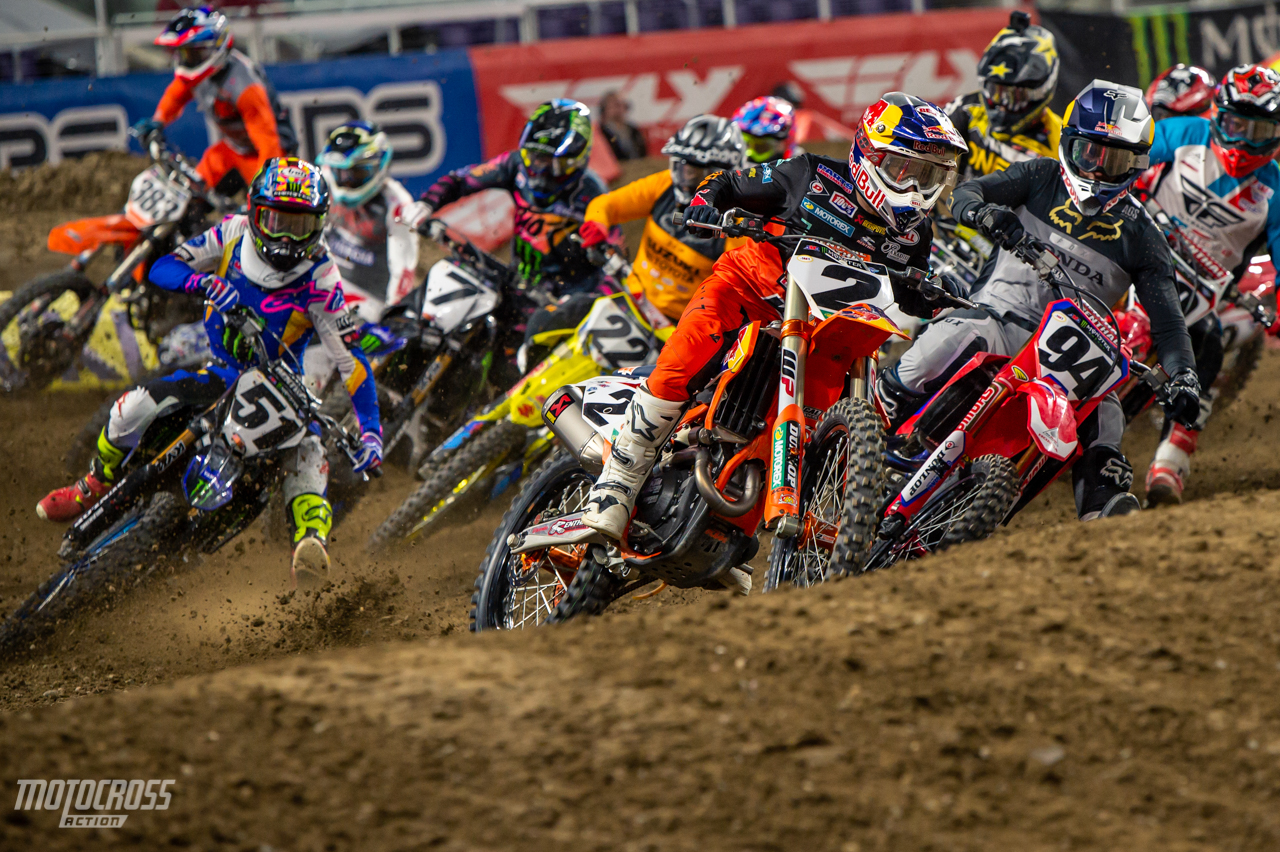 THE FIM HAS ANNOUNCED CHANGES TO THE ANTI-DOPING SYSTEM IN AMA SUPERCROSS
The FIM's Board of Directors met at the Federations headquarters in Switzerland on Tuesday and Wednesday to discuss a variety of topics. American Supercross fans have been complaining about the FIM's involvement in Supercross for some time now. Most of the complaints revolve around the federations Anti-doping system. The FIM has been slow inform riders that they failed a drug test, riders have complained about issues in communicating with the FIM and this leaves riders and teams confused. The FIM also has suspended the riders for a period of time that many people believe to be too long. One short statement in FIM's boarding meeting press release gives us hope that change is on the way.
Via www.fim-live.com – Anti-doping: The Board has approved a new simplified and speedy procedure for anti-doping tests for the AMA Supercross, an FIM World Championship. The sample collection and analysis will be carried out by the US Anti-Doping Agency (USADA). The FIM will be responsible for the rest of the procedure in case of a positive result.
Although the FIM will still be responsible for the procedure in the case of a positive result, we are glad to see that they have acknowledged their need for a quicker process.
Click here to learn how FIM became the sanctioning body of American Supercross
Christian Craig is the most recent rider affected by the FIM's Anti-Doping system.
Christian posted on Instagram after the Washougal National: "Woke up this morning to the results of my CDI hearing. The three person panel of judges, whom are appointed by the FIM, decided on a 2 year suspension from the testing date (March 10th, 2018). The two year suspension would mean I can no longer race until March 9th, 2020 and all results in between will be cleared."

"The FIM wanted the source of the trace amount of Heptaminol. It's almost impossible to provide proof of source when they waited 10.5 months before notifying me- a delay they have not explained and have only offered an apology. Although the FIM have stated they don't believe I intentionally ingested the substance, they argue I was negligent on ensuring everything that went into my body was examined by a medical doctor."

"I will be appealing FIM's decision to the Court of Arbitration for Sport."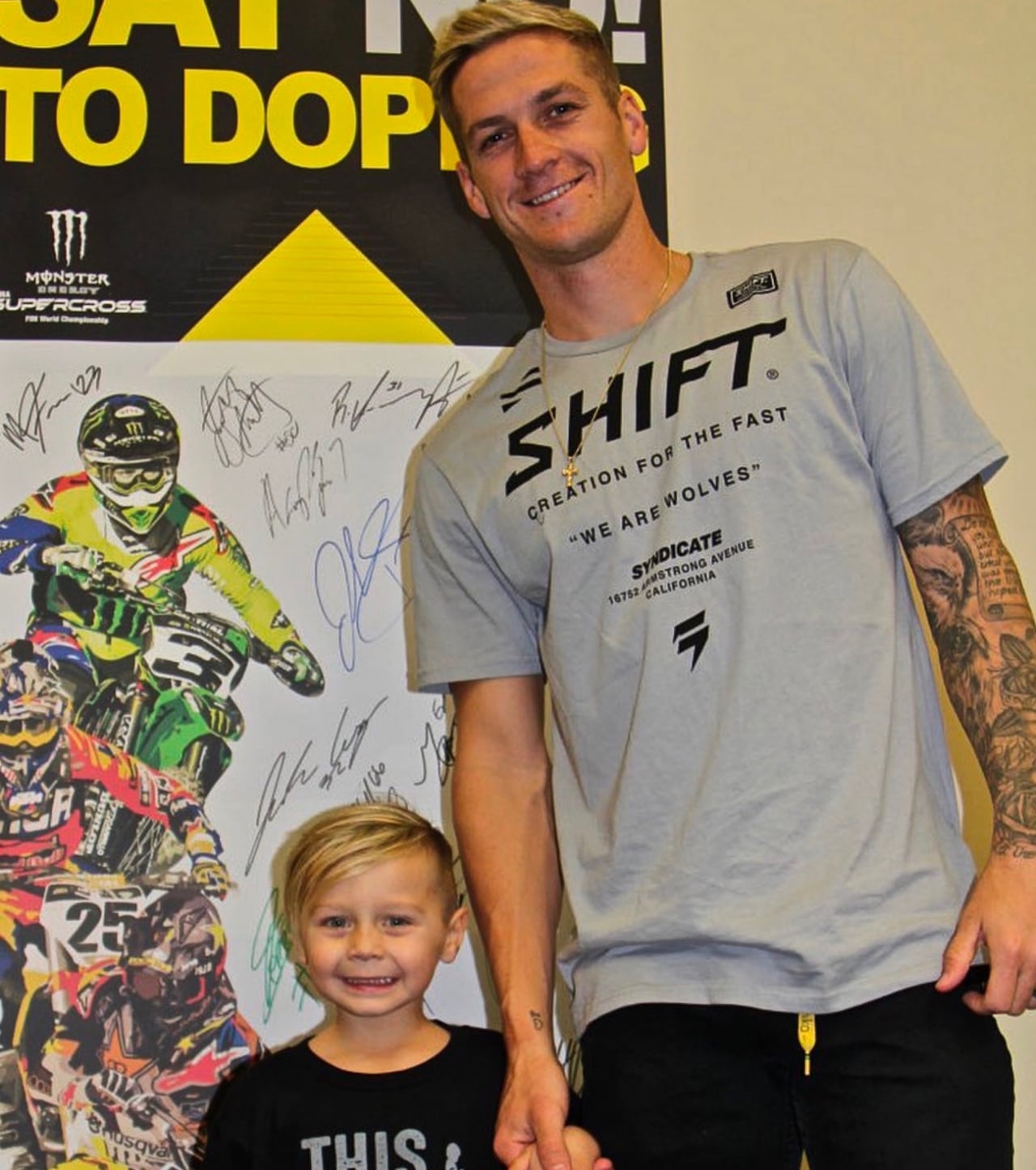 On June 18th Christian Craig made public the knowledge of his situation when he posted the following on his Instagram.
Christian Craig via Instagram: "I wanted to give an update on what's been going on this year. On January 23rd, 2019 I received an email from the FIM stating that an adverse finding was discovered from Daytona, March 10, 2018. Most importantly, I NEVER have or would knowingly take a banned substance! The FIM has agreed that they do not believe I intentionally ingested the substance. Of course, that doesn't take away from the fact it was there."

"There are two levels of prohibited substances- one would immediately suspend a rider & the other would not. Because the substance I tested positive for was on the lesser of the two lists, I've been able to keep racing. From the start, there was a mutual agreement between all parties to keep this confidential until it was further resolved. But as people keep asking, "what's wrong with you?", I feel I need to update you guys."
"My adverse finding was for a TRACE amount of Heptaminol, a drug I had never heard of till now. I have spent the last six months testing myself & everything I've ever used to find the source. With a lot of research, I am convinced that my positive test came from a contaminated supplement. I have learned many supplements include ingredients that are sourced from all around the world. Which makes it nearly impossible to guarantee non-contaminated ingredients, especially a year later."
"This situation has taken a huge toll on me mentally and has made it nearly impossible to clear my mind to go racing this year. I pride myself on always being honest with my fans. Knowing I'm a Dad and role model to others, it kills me to even be in this position."
"I cannot comment anymore and respectfully decline any interviews on this subject until it's resolved. Which should be within the next 30 days or so."
"I hope this provides a better understanding on why I haven't been myself this year. It takes a huge weight off my shoulders being able to share this much for now. Thanks for your continued support! *This photo was taken a month before I received the initial FIM email. I chose to use this photo to show my fans if I had any intention to cheat the system, I would NOT pose & sign an anti-doping, FIM poster with my 4 year old son*"