FIRST LOOK! 2016 HUSQVARNA TC125 AND FC450

Click on images to enlarge
2016 Husqvarna FC450.
Although full details about the 2016 Husqvarnas won't be released until August 4, 2015, here are some early release photos of what Husky has up its sleeve for 2016. You don't need to be Sherlock Holmes to see that the 2016 Huskys will be based on the latest version of the KTM 250/350/450 (and the Husky TC125 will get all of the latest KTM two-stroke updates). There will be new plastic with Swedish-inspired pearl blue and electric yellow graphics.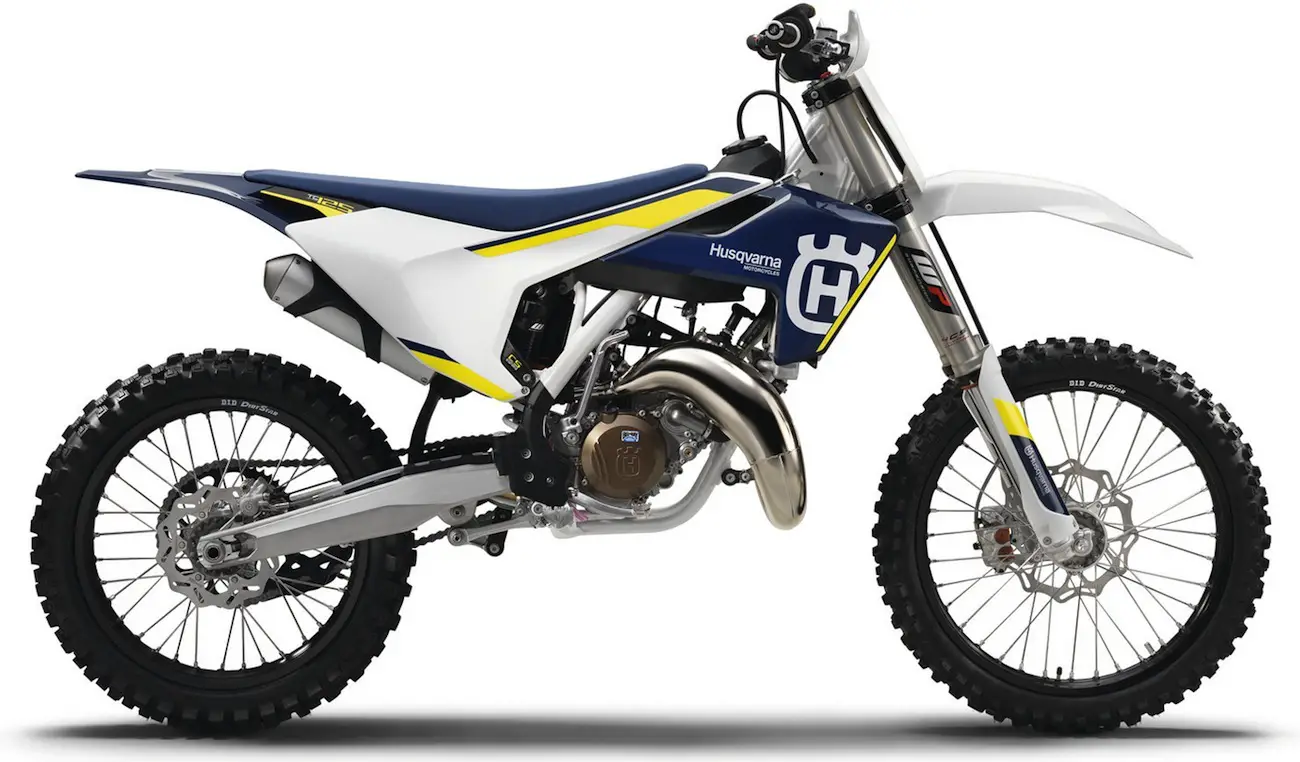 The 2016 Husqvarna TC125 weighs under 200 pounds and gets a new cylinder, piston, crankshaft, cases, power valve and a proprietary pipe.
You can expect massive weight reductions, not just from the new frame and smaller engine dimensions, but also because the previous Polymide plastic subframe, a nod to Husaberg, has been replaced by a more traditional aluminum design. There will not be a totally new TC250 two-stroke, although it will be freshened up with new look plastic.
2016 FC250 four-stroke engine is 20mm shorter than last year and weighs several pounds less.
The 2016 FC450 will use the Belleville washer diaphragm clutch, while the FC250 and FC350 will use a coil spring clutch with a steel basket (above).