FIRST LOOK! 2017 THOR FUSE, PULSE & PRIME FIT GEAR
Click on images to enlarge.
2017 marks the end of an era, as Thor retires their iconic Core and Phase lines and introduces the Fuse, Pulse and Prime Fit to the motocross world.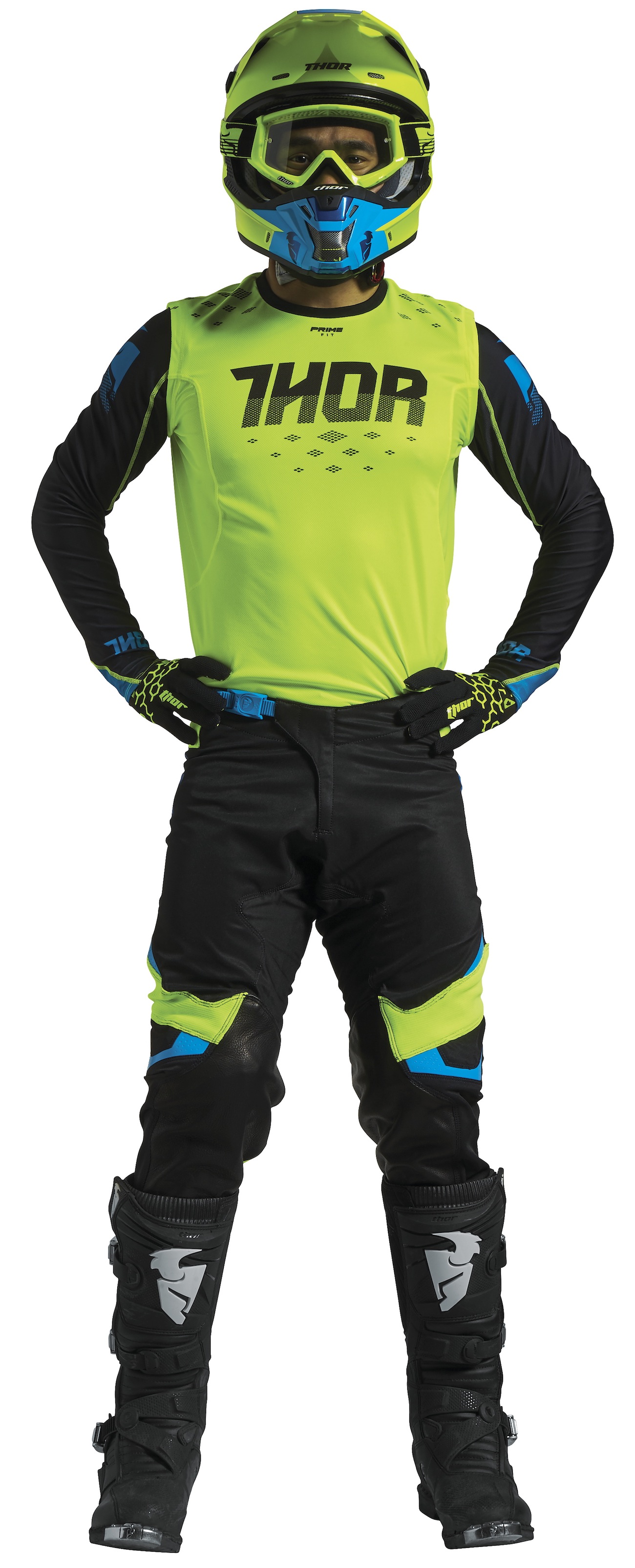 Prime Fit ROHL Flo Green.
Prime Fit: The Prime Fit line carries into 2017 with all-new colorways and an updated pant. Receiving ultra-light thermal weld panels in the knee and rear yoke improves structure and durability of the pant. Prime Fit maintains its lightweight, athletic fit jersey, which provides supreme comfort and performance on the bike.
Pulse Aktiv Blue/Black.
Pulse: Pulse takes over as the workhorse of Thor's 2017 lineup. Also receiving an all new chassis, the Pulse kit features a refined fit for maximum comfort with minimal flap and drag while on the bike. Wherever your ride takes you, Pulse's race inspired design will endure the elements with class-leading performance and style.
Fuse Pinin Navy/Red.
Fuse: Built with premium materials for unparalleled comfort and durability, the Fuse line is the new gold standard in motocross racewear. A fully tailored chassis enhances the fit and function of the gear in the active rider position for peak race day performance.
Fuse Lit.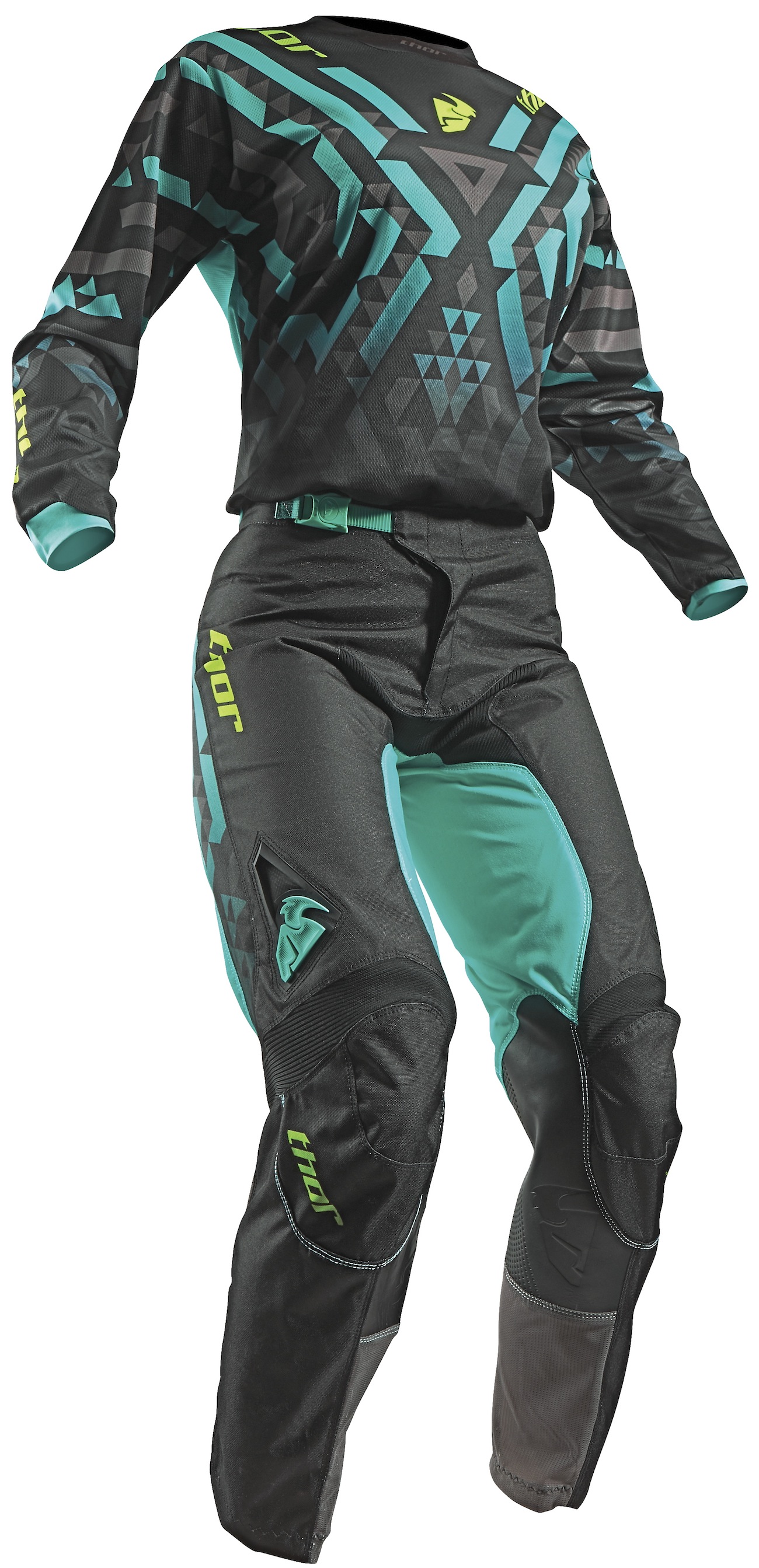 Pulse Facet Womens.
Pulse TYDY Youth.
Thor's 2017 collection offers something fresh for every rider. See the entire lineup at www.ThorMX.com.